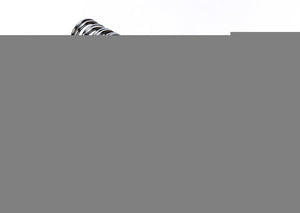 Ecolife Sunshine Stainless Steel Open Ended Pants Easy Slide Wardrobe Clothes Trouser Hanger (Set of 20)
Regular price
$129.99
$0.00
Brand: Eco life
Color: Stainless Steel Metal Color+ Black
Features:
Heavy Duty - Made of stainless steel with eco-friendly Black rubber paint coating;
No deformation with strong ability - No worry about deformation even if put multiple items on the same hanger;
Space-saving Design - Maximize your storage room in your closet;
Convenient Open-ended Design with non-slip bar - Now you can get the pants out of the closet in a hurry without even having to remove the hangers;
Smooth & Delicate Surface- No sharp edges, well protect your clothes and your hands;
Publisher: Ecolife International Inc.
Details: Sturdy Slacks Hangers Easy Slide Organizers open ended pants hangers for Family Economical Storage


Specifications:
* Material: Stainless Steel with eco-friendly Black rubber, durable and anti-rust, non-slip;
* Dimensions: 15(L)*7.5(H)*0.4(D)inch;
* Weight: 110g/piece;
* Style: Open Ended Pants;

Features:
Premium quality!!!!!
* Strong Silver Color Stainless Steel Open-end design lets you slide pants right off without removing the hanger for the ultimate in convenience;
* The clever design allows you to access trousers easily, while the sure-grip coated arms keep them from falling off or creasing;
* Your Perfect Closet Organization Solution;
* Ideal for Everyday Use,it can be used in home or outdoor;
* Durable design for lifetime using.
* This material is sturdy and not easy to be out of shape, easily holds heavy slacks;
* Ideal for apartment, villa, house, dorms, ect.?Make it the best of your closet helper;
* Used For scarves, tablecloths, clothes, towel, scarf, trousers, slacks, pants, ties, sweat pants etc.;
* Ideal for Family Economical Storage Indoor Wardrobe Hanging.
UPC: 600682808705
EAN: 600682808705
Package Dimensions: 15.2 x 7.0 x 3.4 inches