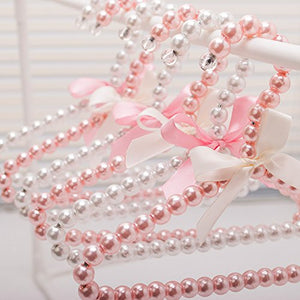 Bueer 5 Pack Pearl Beads Metal Elegant Rosette Clothes Hangers For Kids Children Pet Dog (Pink)
Regular price
$22.99
$0.00
Size: 7.8 Inches width x 6.2 invhes hight.
Pack of 5 Premium quality strong metal hangers covered with faux pearl beads.
Suitable for dresses, skirts, jackets, pants, delicates and woollens.
Great practical and decorative hangers, dress and skirt straps slot between any of the beads allowing clothing of all sizes to be held firmly in place prevent slipping off hangers.
Elegant and exquisite design, plastic beads will never discolour your precious garments, give your closet a luxurious look, and an elegant boutique retail display.
Bueer Amazon ASIN B01M1E5EGE Home & Kitchen Storage & Organization, Clothing & Closet Storage, Clothes Hangers