Hi friends! Happy Friday! I hope that you've had a great week. I've spent a lot of time this week getting things ready for Summer Shape Up (get all the details here!): crafting the workouts and putting the meal plan together. What do you have going on this weekend? We'll be doing the weekly movie night at the pool – so happy it's back this year – and getting together with friends for dinner. I'd love to hear what you have going on!
It's time for the weekly Friday Faves party! This is where I share some of my favorite finds from the week and around the web. I love hearing about your faves, too, so please shout out something you're loving in the comments section below.
Life:
Mother's Day festivities. It was such an awesome low-key day and it felt remarkably different than last year's. We did flower drop-offs last year and I stayed away from everyone because I had a bizarre full-body rash (I'm sure it was from stress because I came back negative for everything else). This year, the family came over for dinner and it.was.awesome.
The Pilot made paleo banana pancakes with sausage, eggs, and fruit for breakfast,
we went on a hike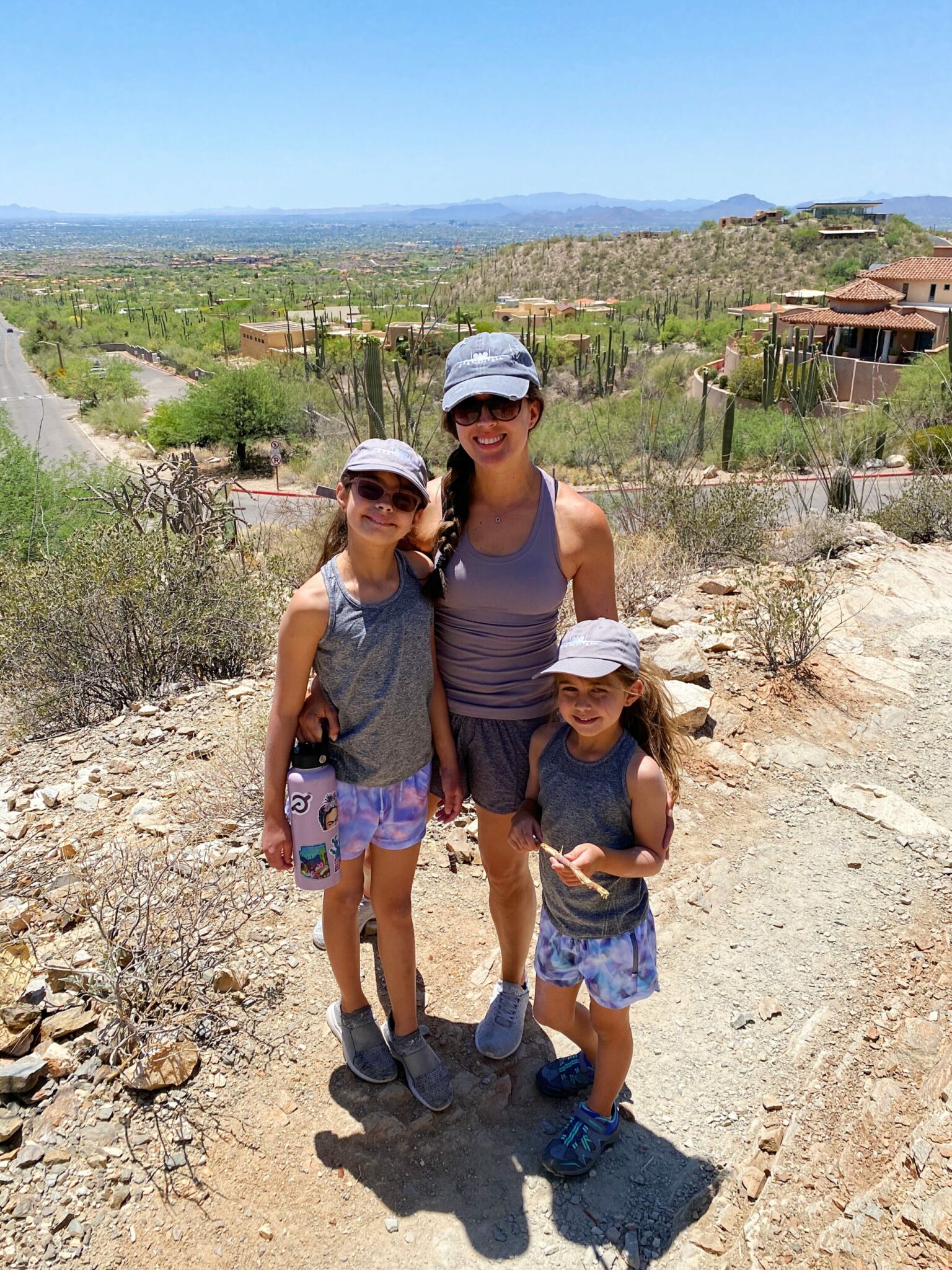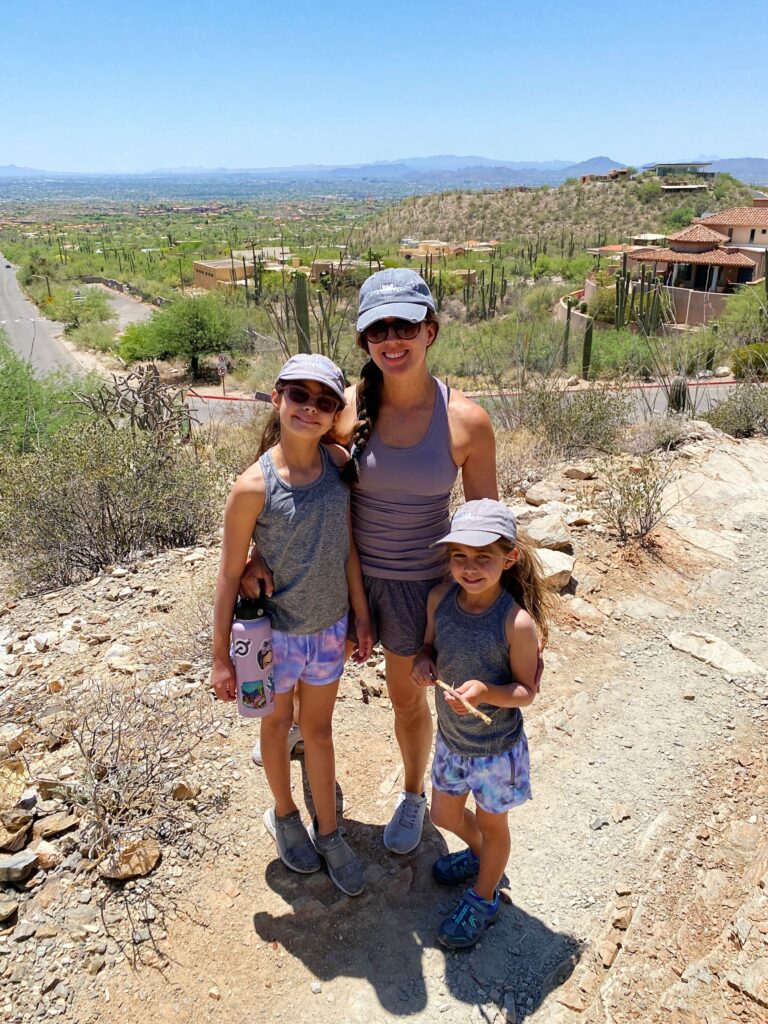 (it was on the shorter side since it was already scorching hot! PS I'm going to match the girls as long as they'll let me)
grabbed Bahama Bucks,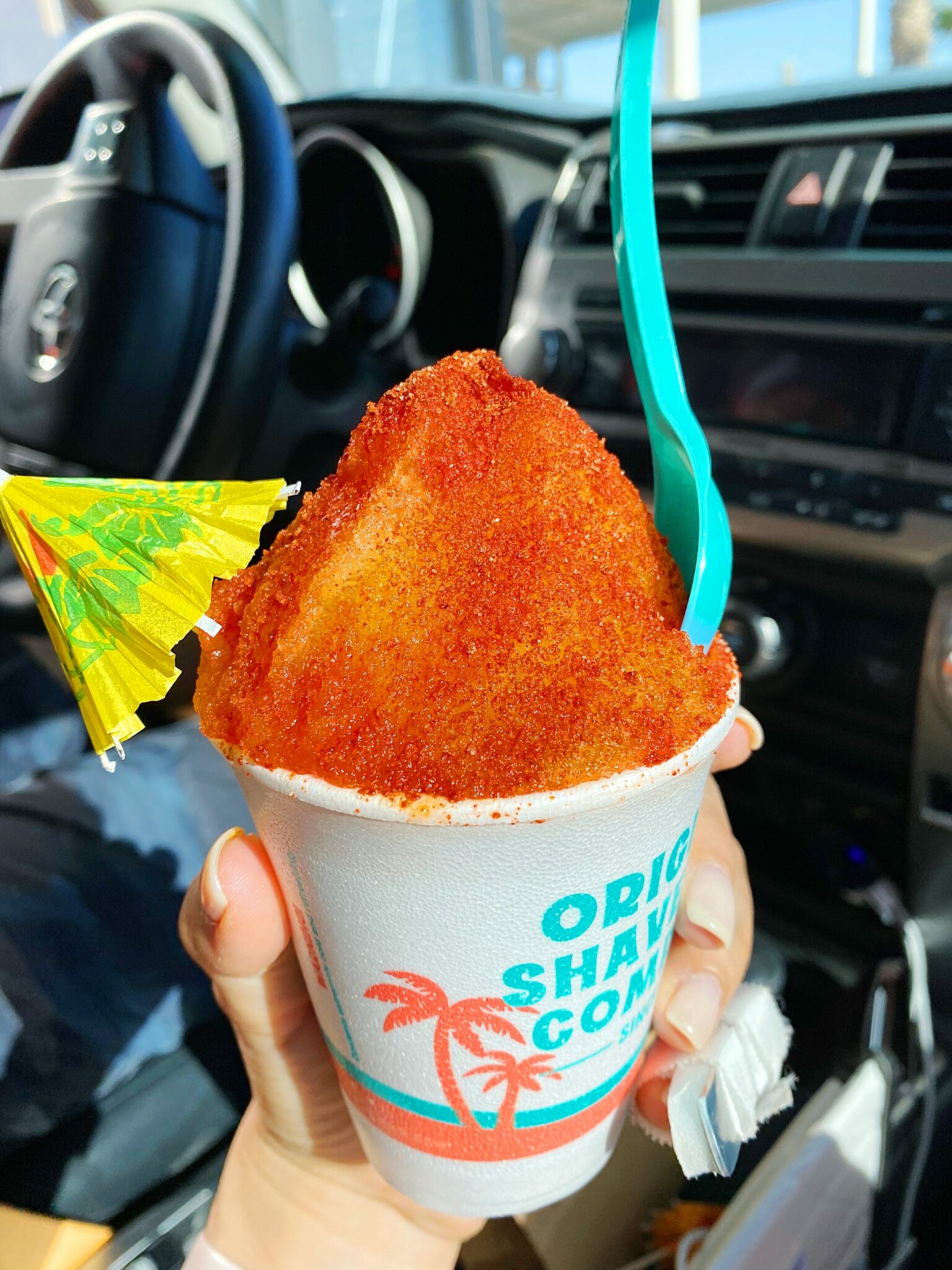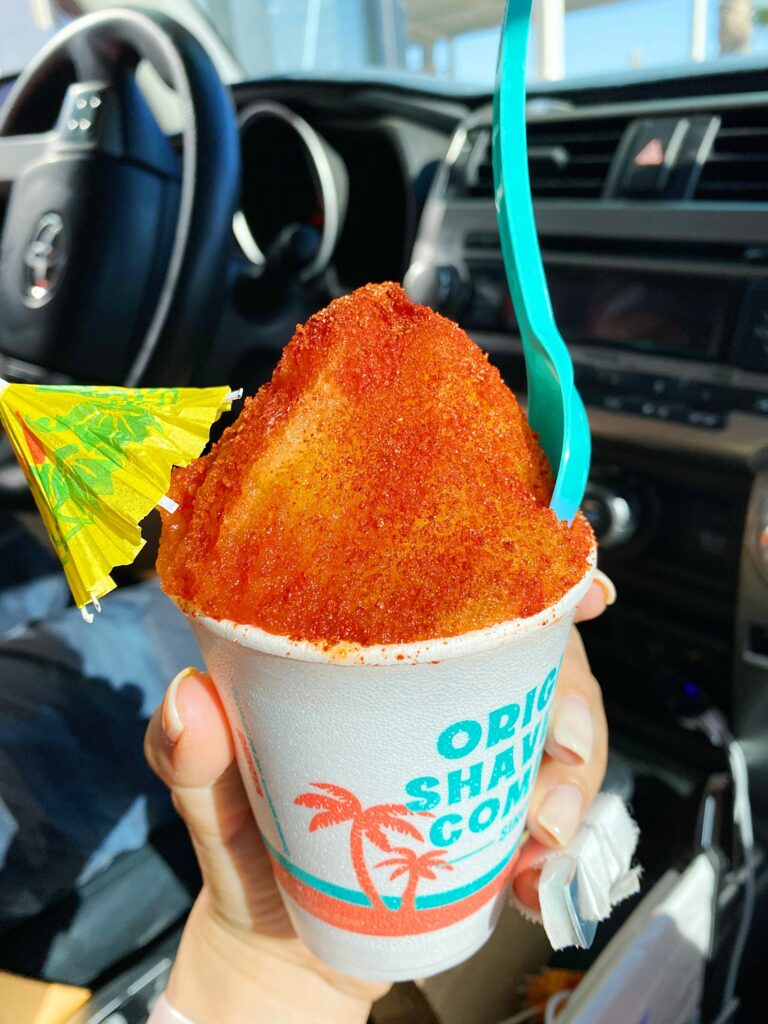 (mango, melón and cucumber with chili salt and Tajín)
and the Pilot grilled the best BBQ salmon for dinner.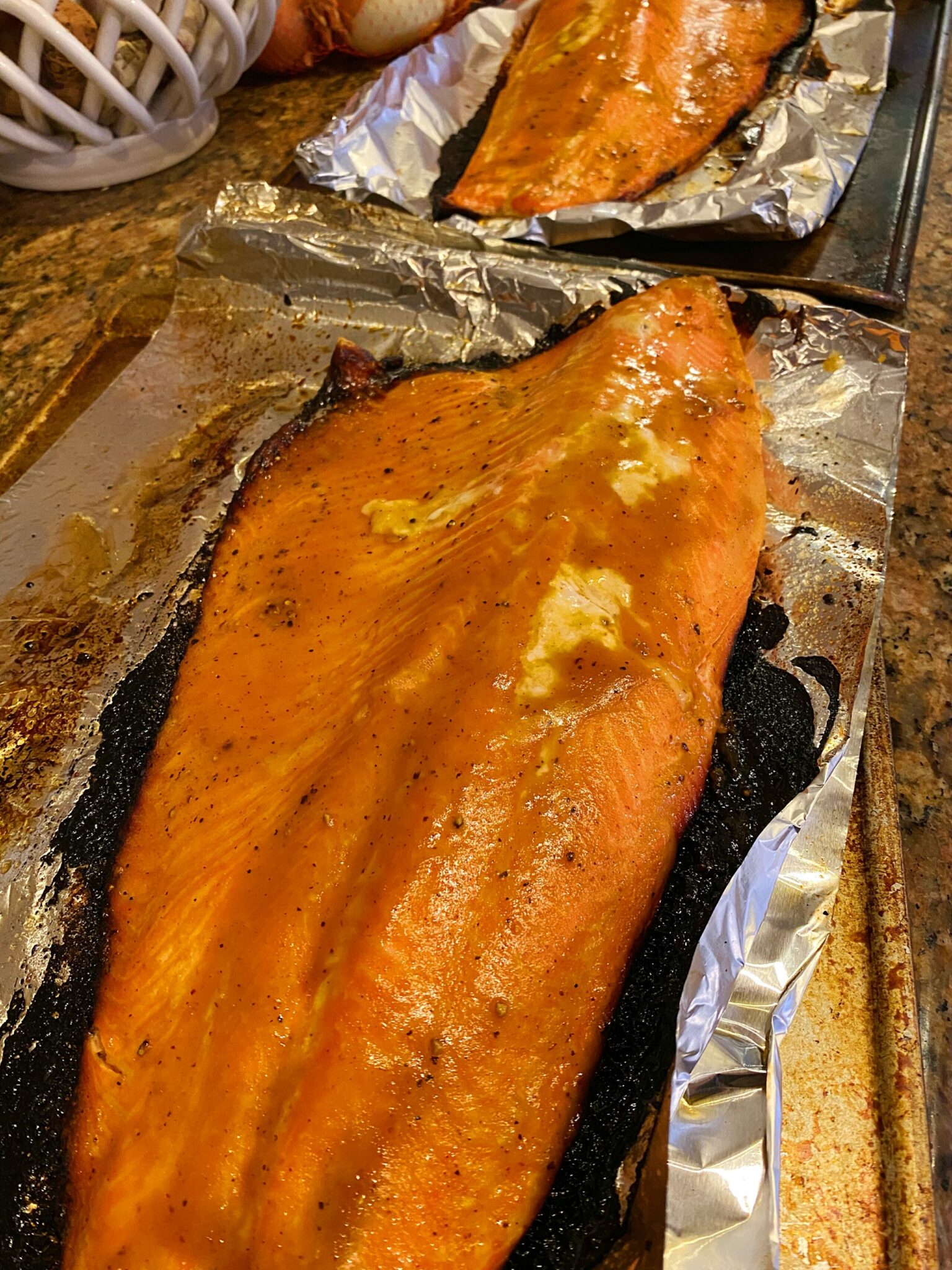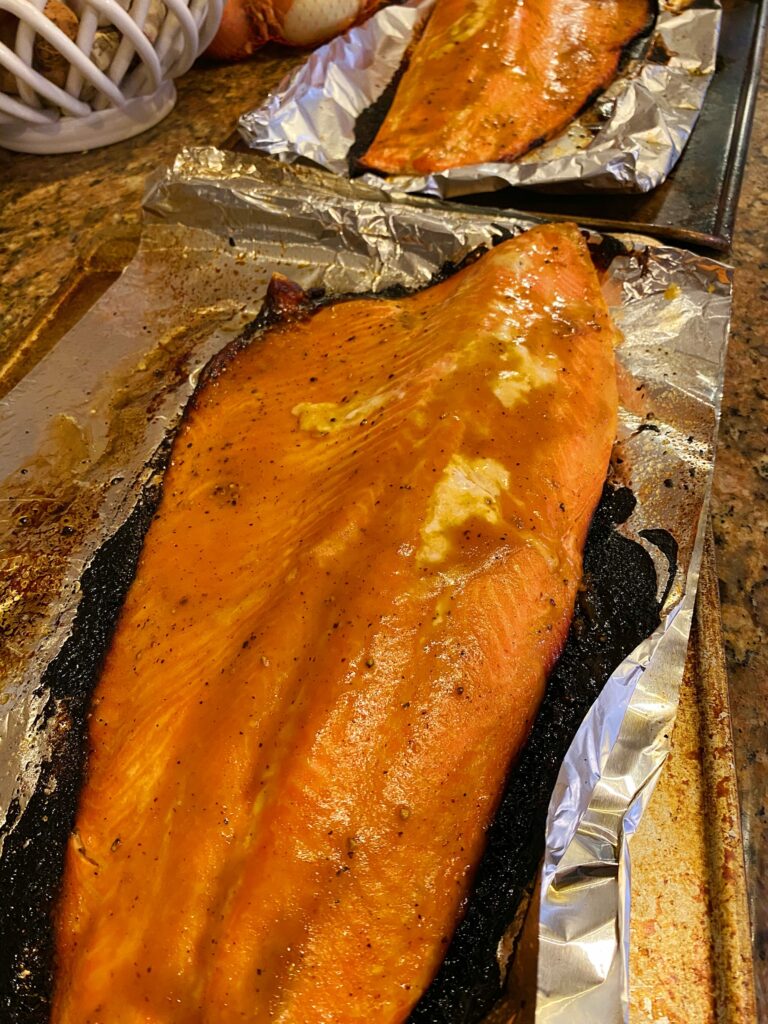 We had veggie packs, sweet potatoes, desserts for days, and wine, and it was perfect. I hope that my friends who celebrated enjoyed a relaxing and wonderful day, too.
I CAN'T BELIEVE that the girls only have a couple of weeks of school left, and it feels bittersweet. I might cry on P's last day of preschool because we love her little school so much and her teachers have been absolute angels this past year with everything going on. P is going to start kindergarten next year and I'm already feeling all of the emotions.
Read, watch, listen:
When did you know it was love?
Love this post by my friend Ashley about post-pandemic life.
I'll share more about this in my May book roundup but I just finished The Hunting Wives and it.was.intense! I typically don't read thriller-type books, but this one wasn't super gory or disturbing. The end was crazzzzyyyyyyy and I ended up really liking it.
Fitness + good eats:
We had this super easy shrimp curry for dinner one night this week. I just sautéed an onion with 3 cloves of garlic, added about 2 teaspoons of minced ginger, 2 carrots, 1 zucchini, 1 yellow bell pepper, and cooked until soft with salt and pepper. Next I added a heaping tablespoon of curry paste, 1 lb of wild shrimp, seasoned with salt and pepper and cooked for a couple of minutes until almost cooked through. Next I stirred in 1 cup of veggie broth, 2 tablespoons of brown sugar, brought to a boil (to cook the shrimp completely), and removed from heat. I added a can of coconut milk, about 2 tablespoons of fish sauce, and lots of lime juice. We ate it on top of rice with cilantro + more limes on the side. It took 20 minutes and the kids loved it!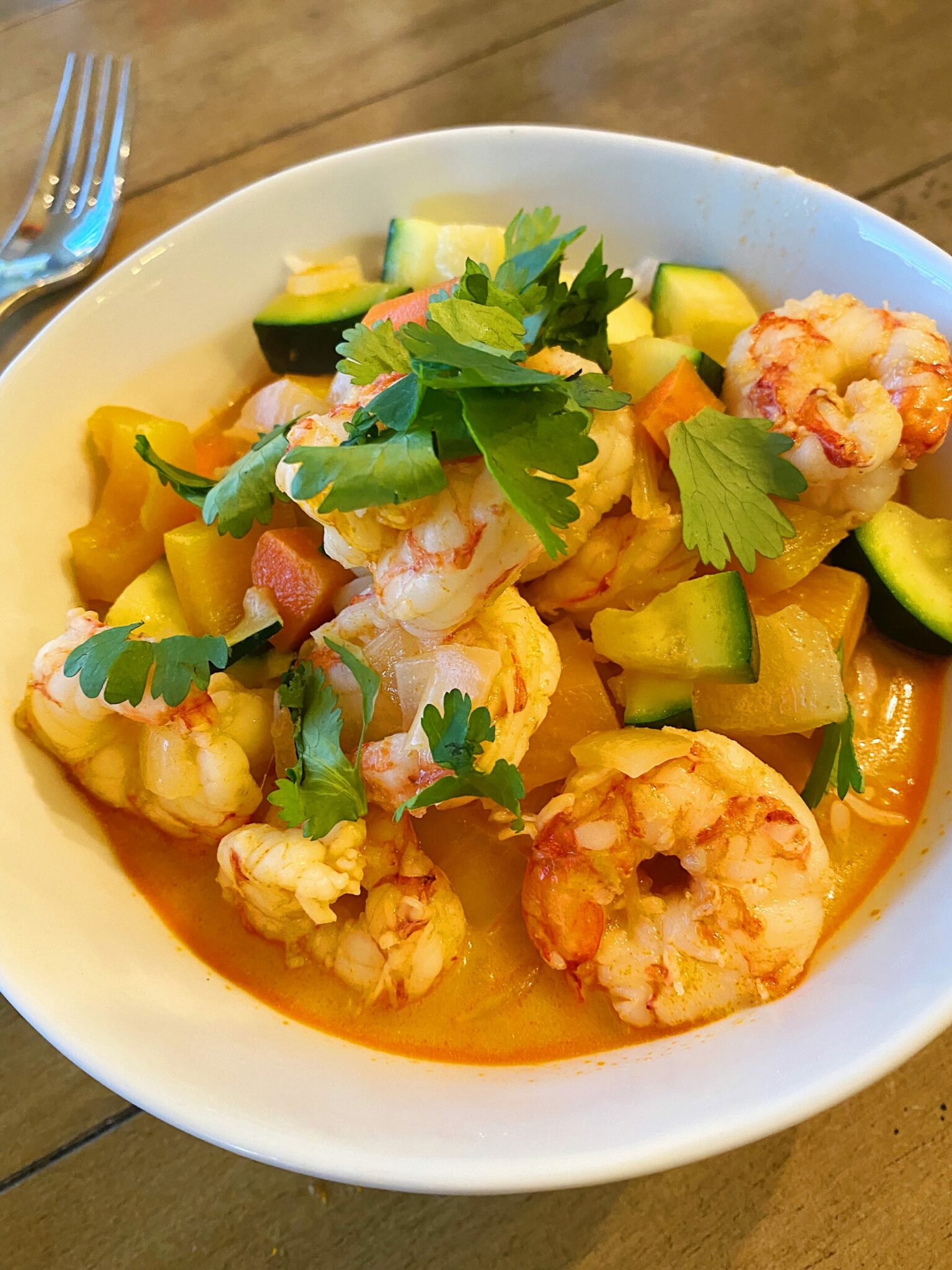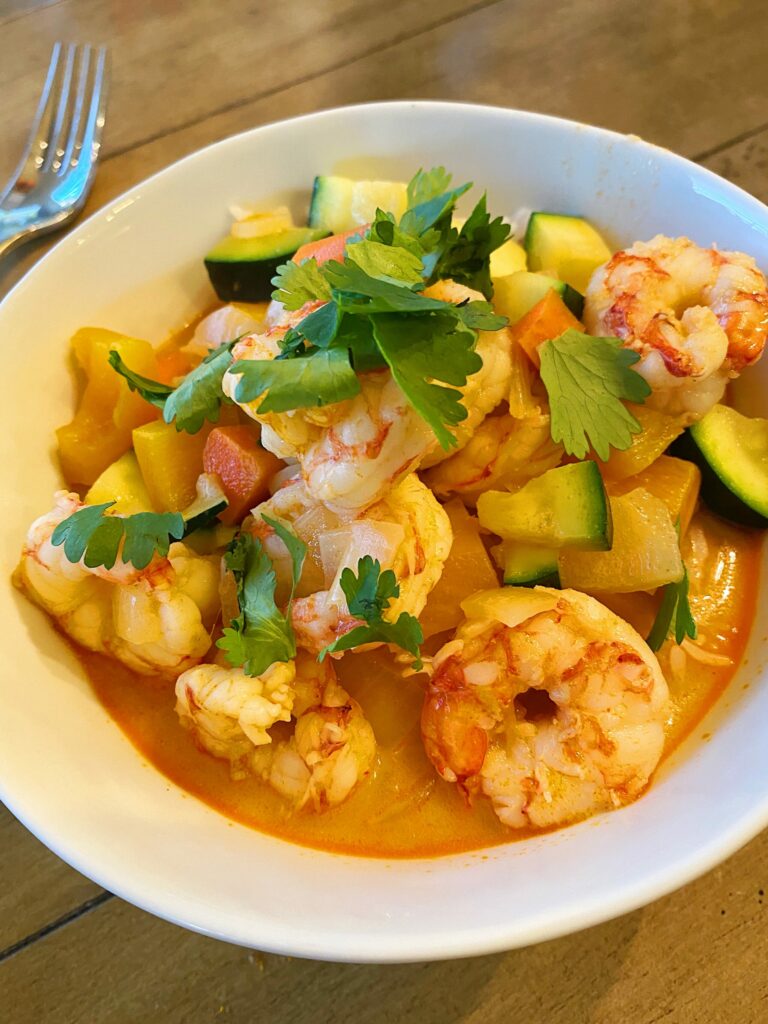 Try this barre strength workout with dumbbells
Stretches for piriformis syndrome and exercises for relief
Fashion + beauty:
Rails dresses are at the top of my list for casual dresses. I wore this one to meet a friend for lunch.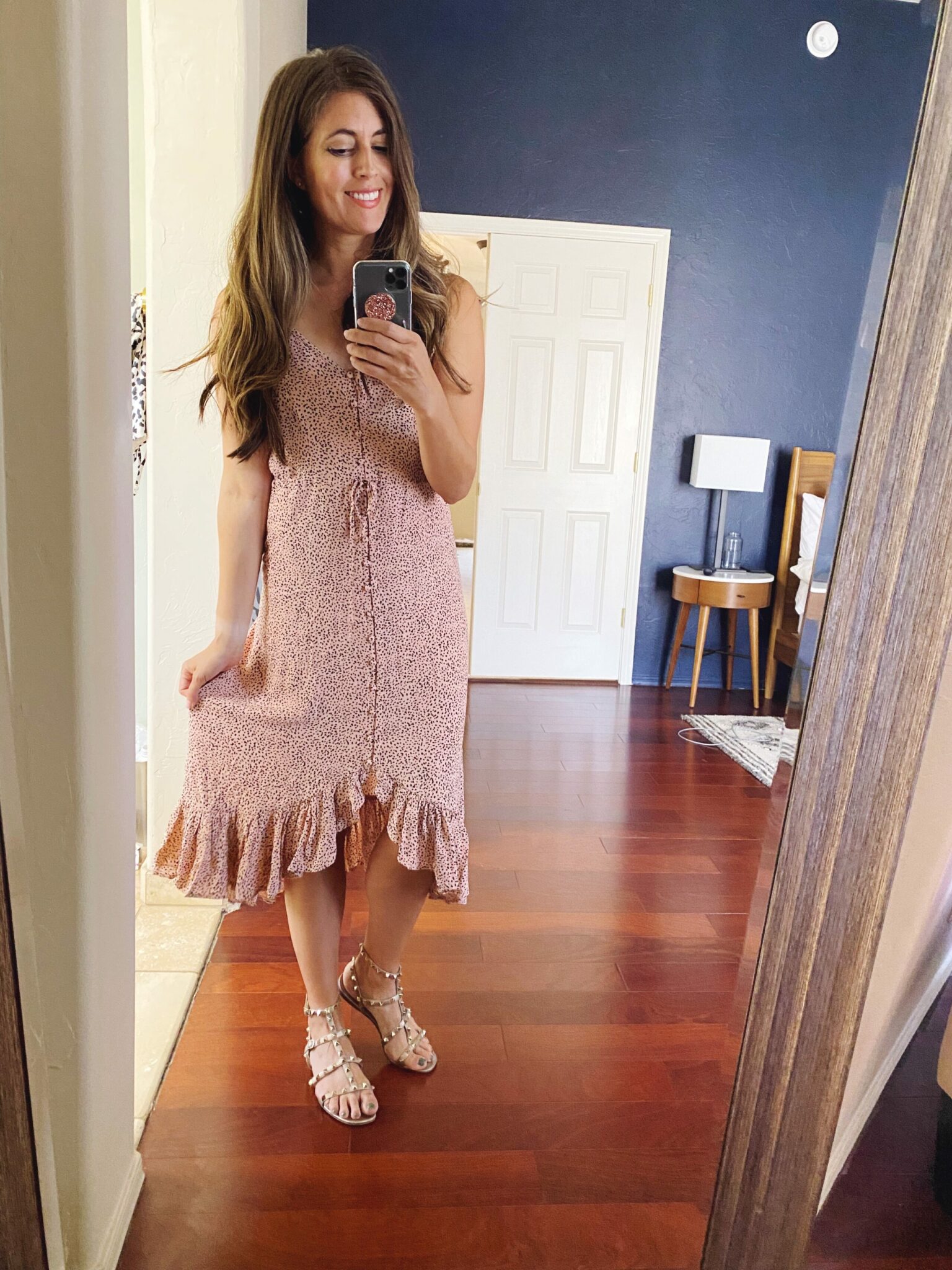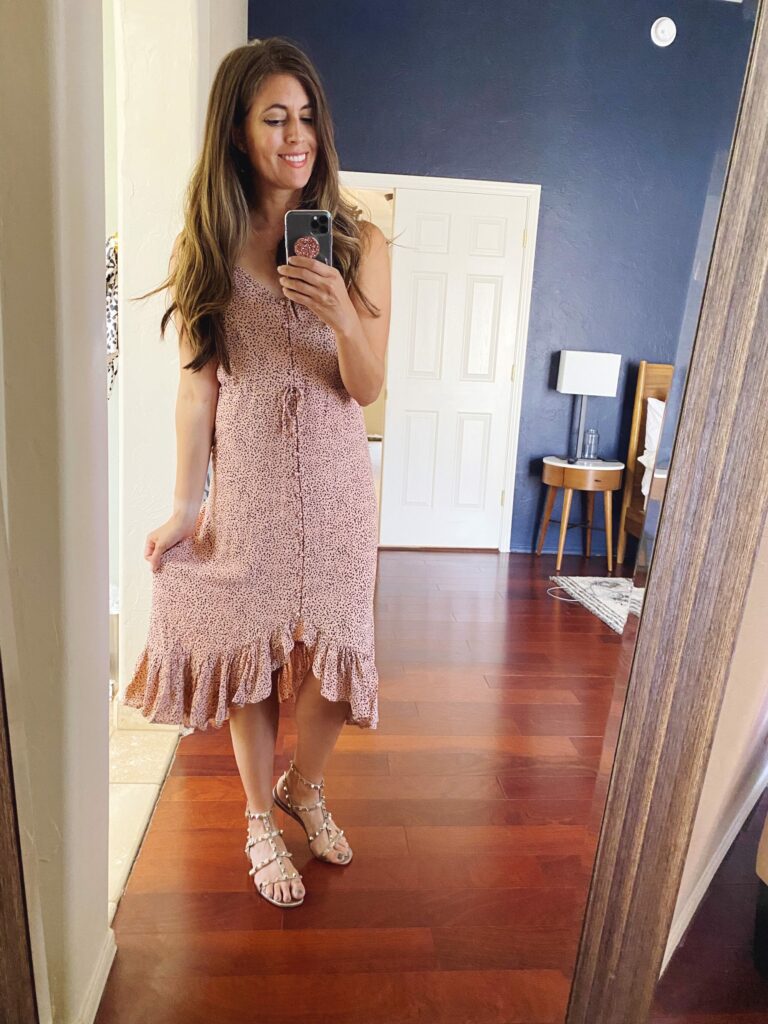 Bright Side Duo is back! Last time we released this, it sold out very quickly and contains two of my very favorite products: the all bright C serum and the overnight peel. If you've been wanting to try Beautycounter, this is the way to do it! The overnight peel is the PM component to the All Bright C serum, which I use in the morning. They both help with skin texture, brightness, age spots, and wrinkles, and the All Bright C serum can help to protect from further damage with antioxidants and ultra stable vitamin C. Get yours here – you'll love it!
Happy Friday, friends!
xo
Gina
The post Friday Faves appeared first on The Fitnessista.