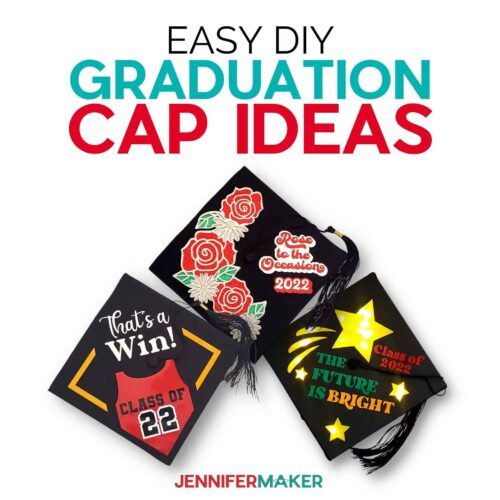 Learn how to decorate a graduation cap with vinyl, cardstock, and personalized designs!
Graduation Day is a special day to recognize students for their achievements! But between the long gowns and mortarboards, it's hard to get recognized in that crowd. Luckily, I have the perfect solution. Today, I'll share my best graduation cap ideas that you can make! You can customize these projects with different materials (like layered vinyl or even a plastic folder!) or use the techniques as inspiration to create your own designs. I'll share my best tips to light up the stage during your graduation ceremony!
Watch the full step-by-step tutorial video on how to decorate your graduation cap, premiering April 17 on my YouTube channel!