Finding playful ways to incorporate learning and fun in the summer is important! As we kick of summer, here is one way with a summer sight word game to catch their attention using a childhood favorite… SEA SHELLS!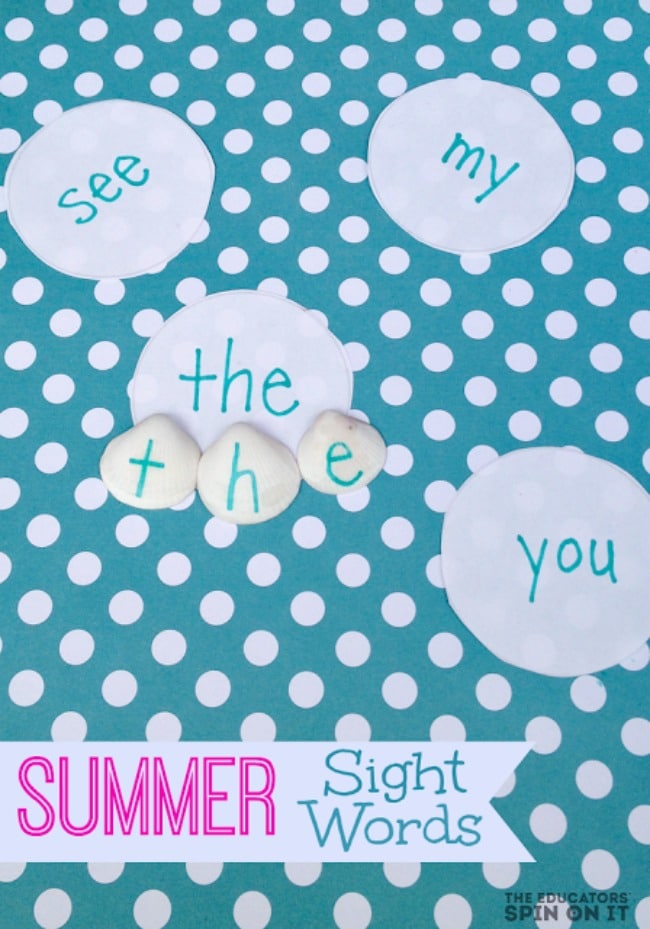 We look for summer camps that kids love but still look at what they will take away from the camps as far as learning new skills, too. One focus that we want kids to keep is their language development and reading abilities.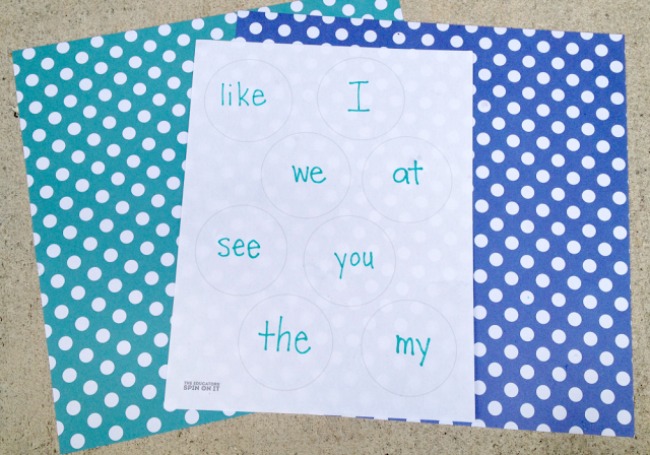 Here's a fun sight word game that is summer themed that your child will love! And it will give you a great use for all of those shells collect this summer!
Disclosure: This post may contain affiliate links to amazon.
Sea Shells Summer Sight Word Game
Summer Sight Word Game Game Directions
To create, first gather some sea shells from the beach or even at your local craft store Or grab some Sea Shells on Amazon. You will need at least 26 shells for each letter. Now it's time to research the words our child should be working on.
Here's a list of Dolch Words or Fry Words for each grade level from Kindergarten to Third Grade.
Use the words that your child should be working on and write them down on a sheet of paper with your child. 
Here's a blank circle template for printing.  Then attach the circles to a few funs pieces of scrapbook paper to make it colorful.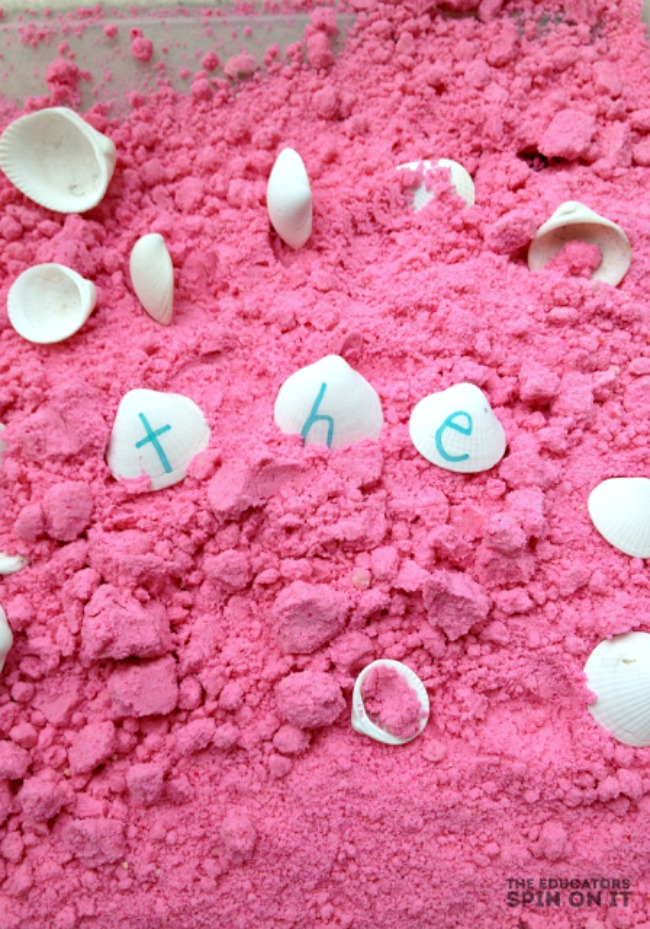 Next take the seashells and add with your Sharpie Marker all of the letters of the alphabet onto each shell.  Put the shells in a fun container.  We added ours to some colorful cloud dough we created recently. 
Sand would be fun too to use in the container.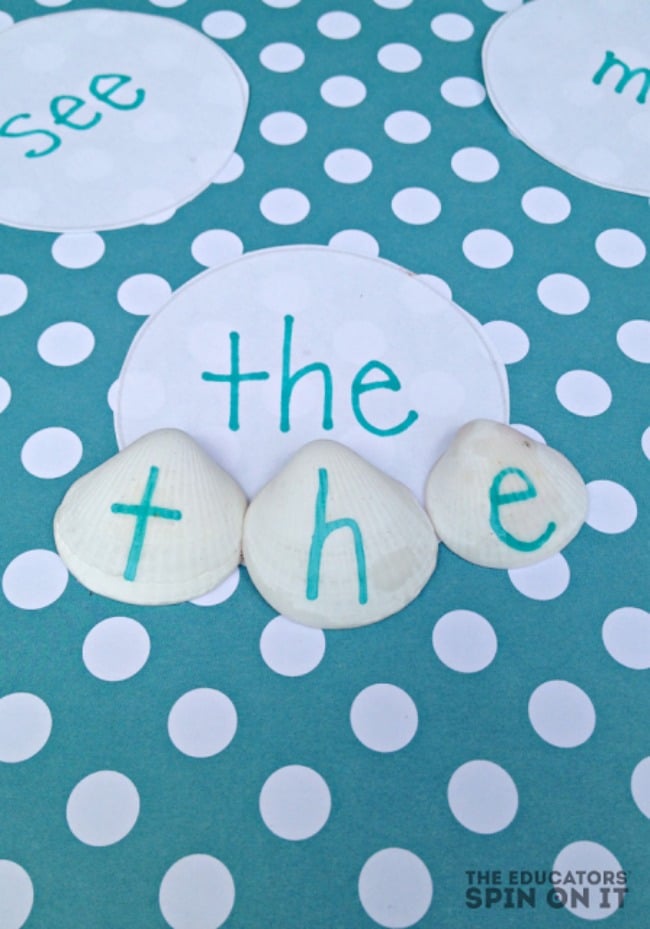 For the Summer Sight Word activity encourage your child to spell on the sight words using the shells.
It's time to search for the letters needed to create the site words on your game board. Create enough words so that you can switch the search around too!
Click here for additional Sight Word Games or Follow our Sight Word Board on Pinterest.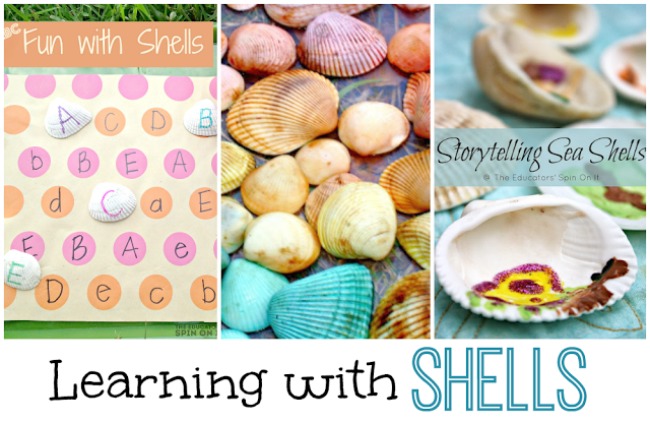 For more Literacy Sea Shell Activities you may enjoy:
The post Summer Sight Word Game with Sea Shells appeared first on The Educators' Spin On It.