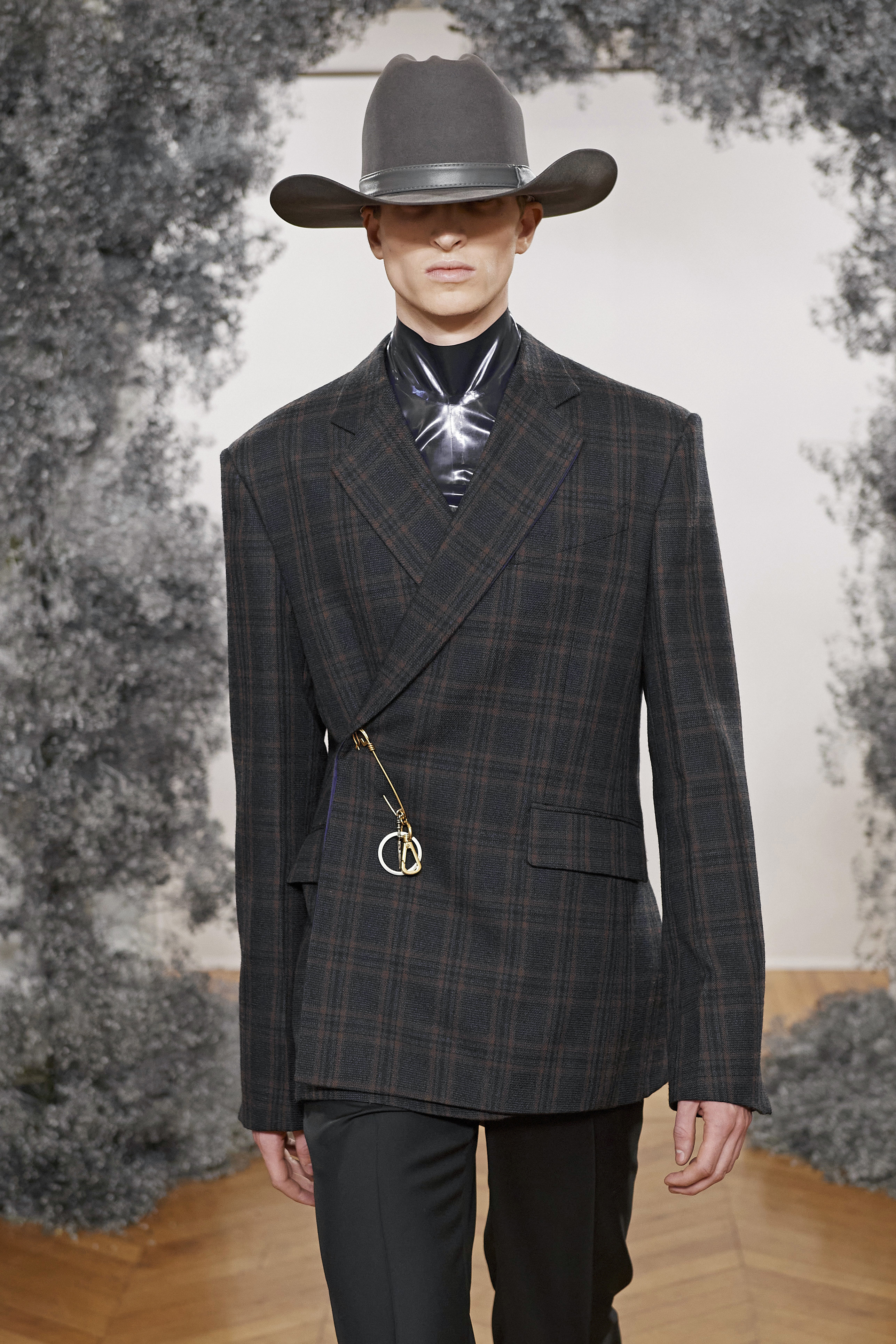 Givenchy has shown just two collections so far under Clare Waight Keller, both of which referenced the brand's rich past with forward-thinking techniques. This season, the first on the Paris runway after showing in Florence last year, Keller was inspired by the 14th Maharajah of Indore, who traveled the world dripping in finery and lavish costumes. He left his home in India to go to LA, which explains the Western references and couture embroidery on evening wear. All of this is juxtaposed by fetish detailing like giant pins and colorful latex, which were done in collaboration with Atsuko Kudo. Here's everything else you need to know about the Fall 2020 collection.
Fetish Remix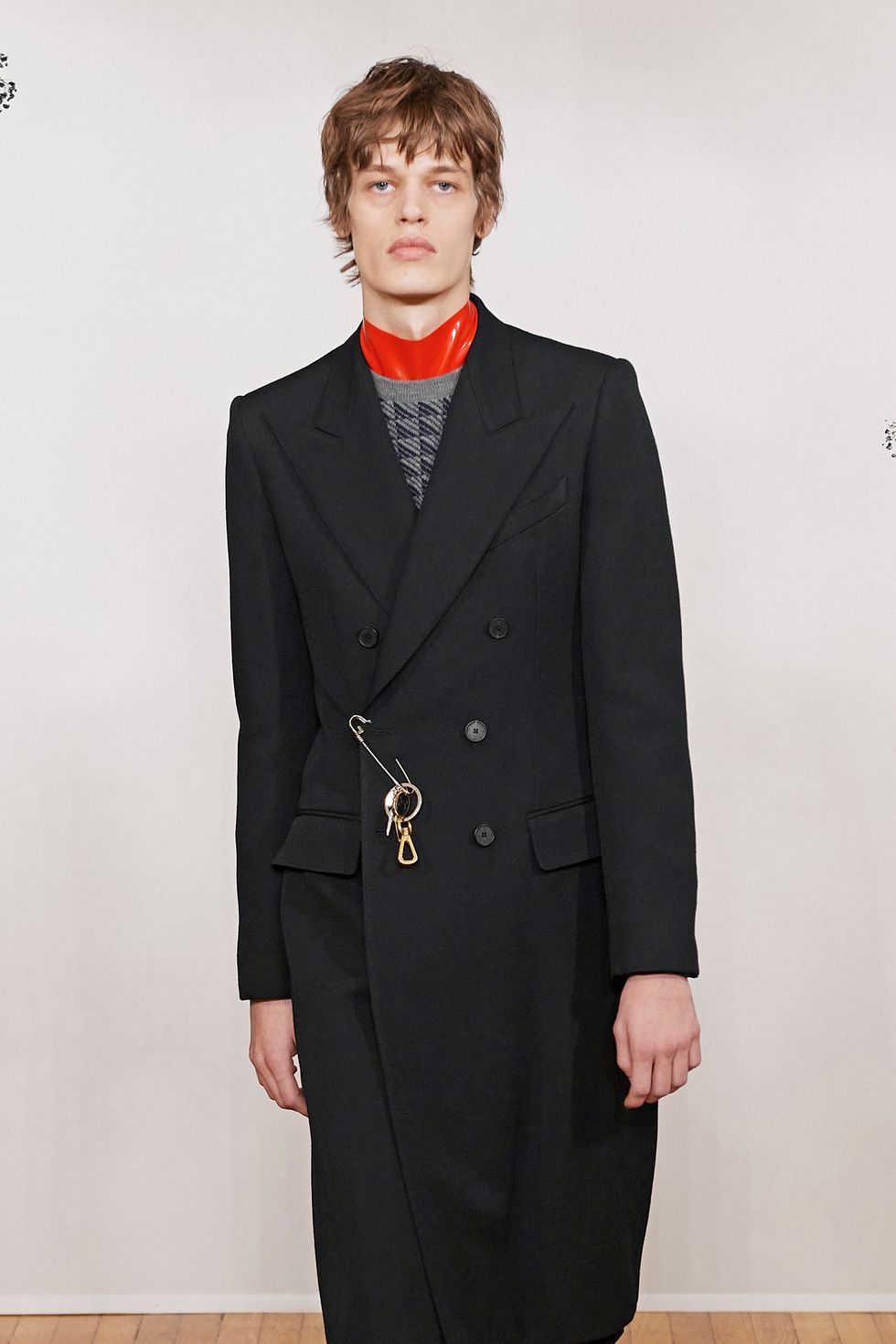 Fetish Remix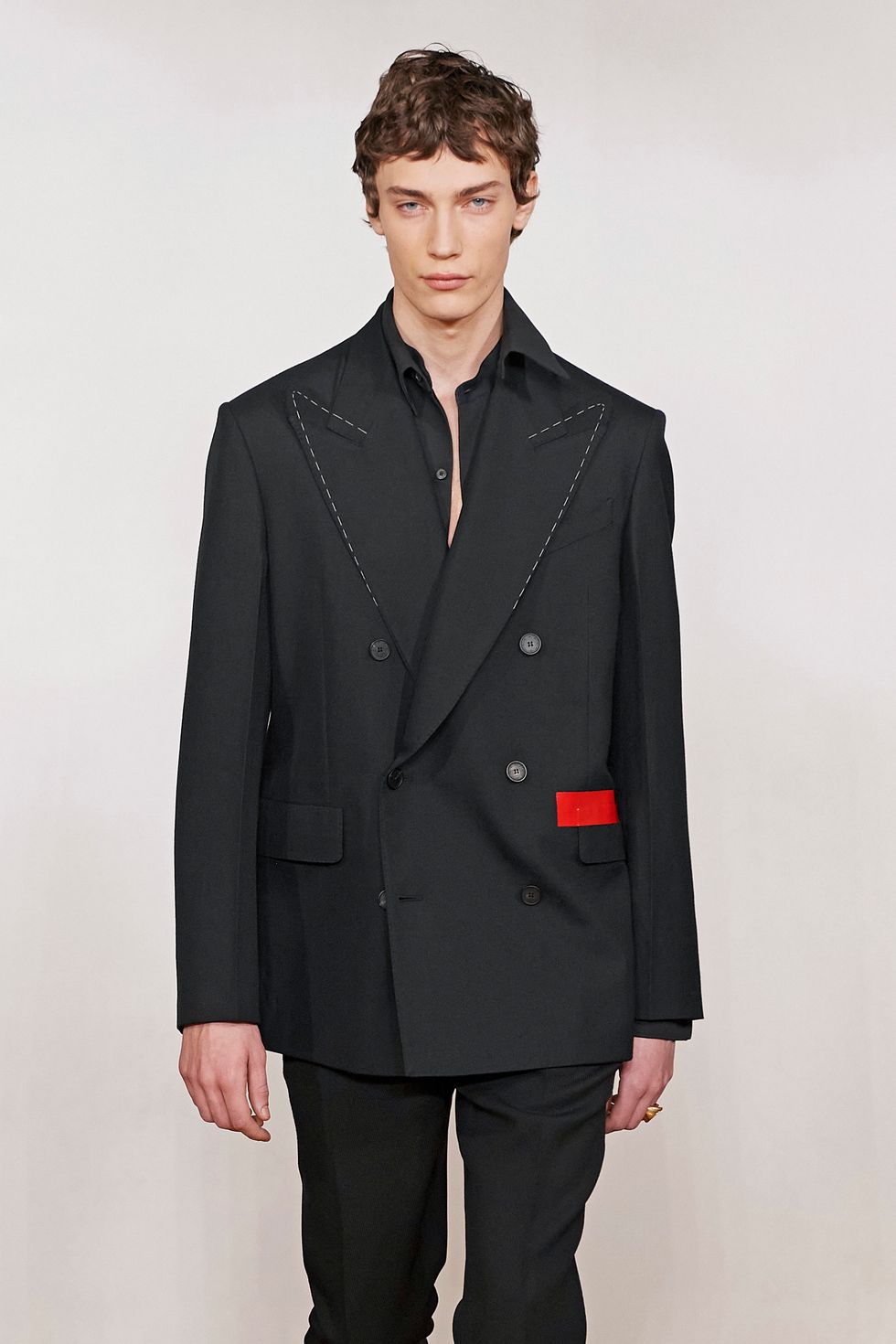 Fetish Remix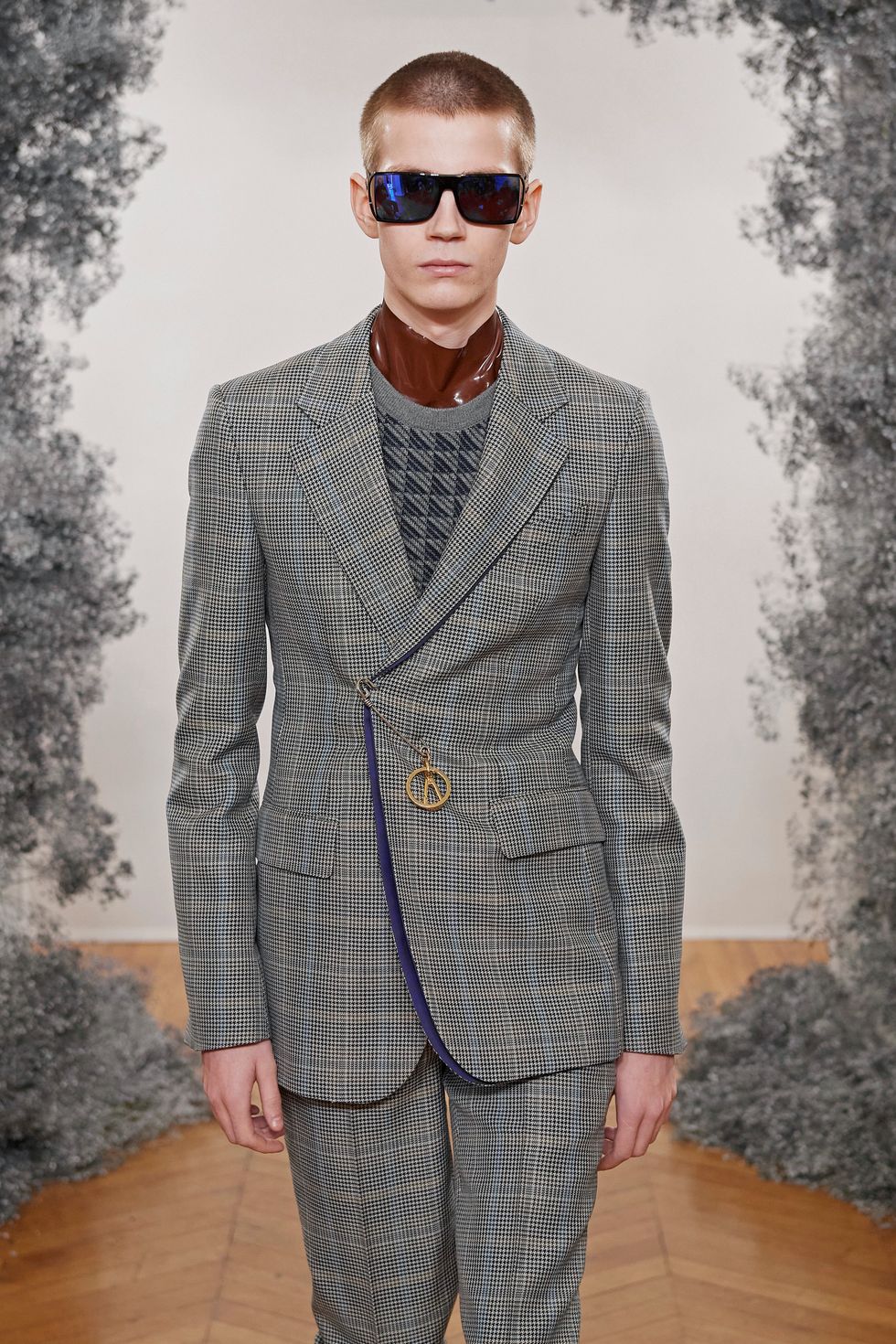 None
Coats were fastened and nipped with elegant, seductive hardware such as brooches, kilt pins and fob chains. The slick latex tops peeking out from the collars added a kinky touch.
The Wild West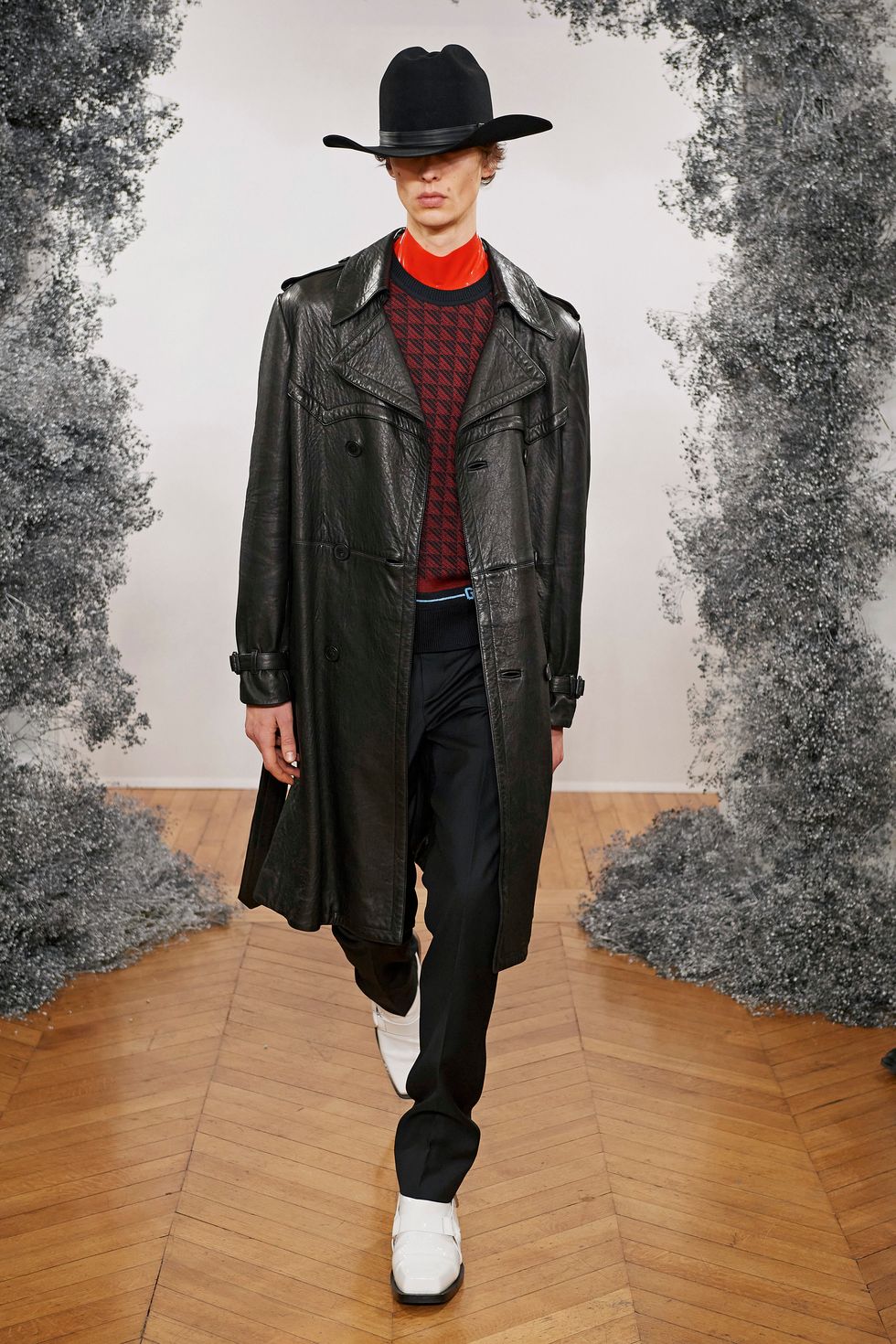 The Wild West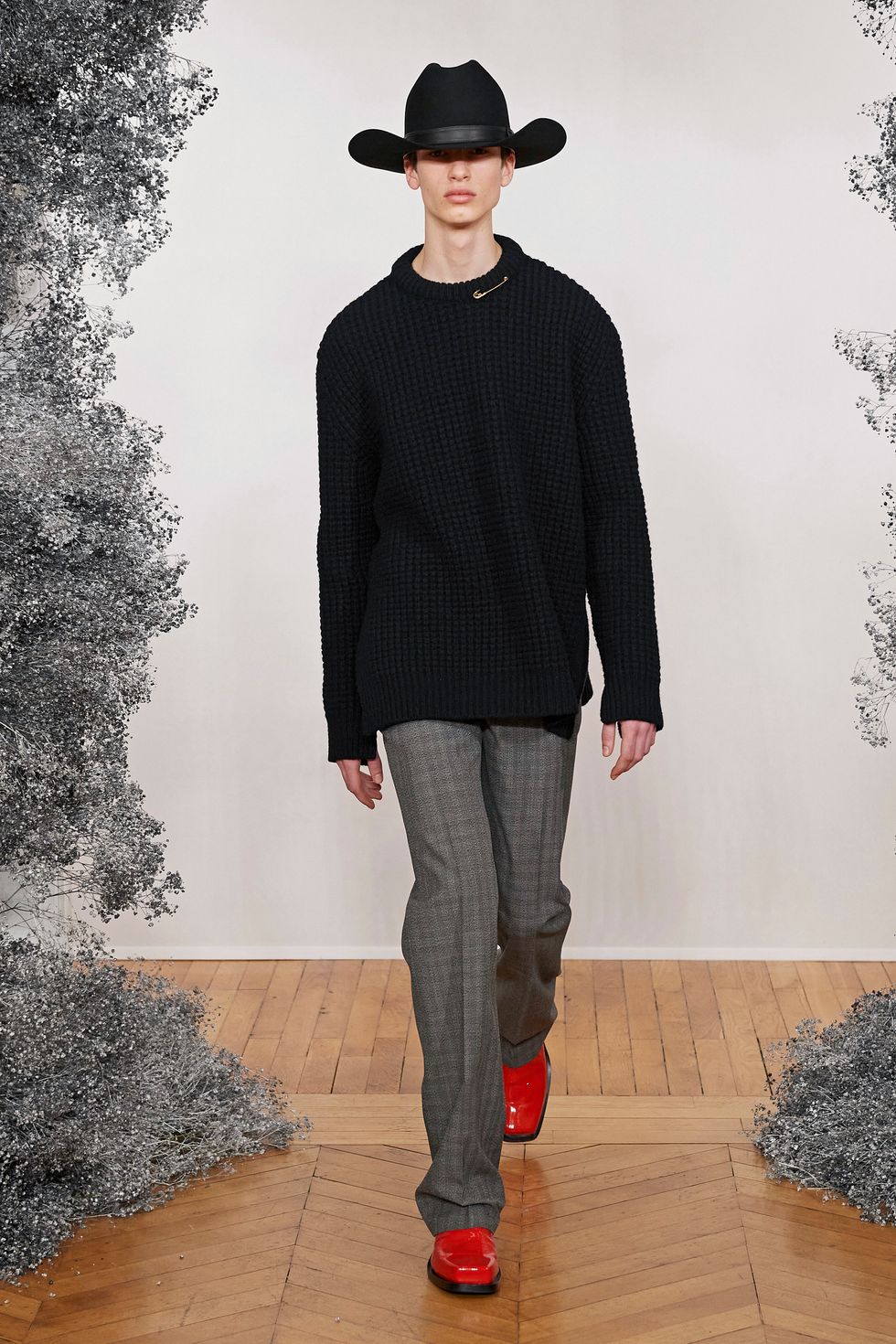 The Wild West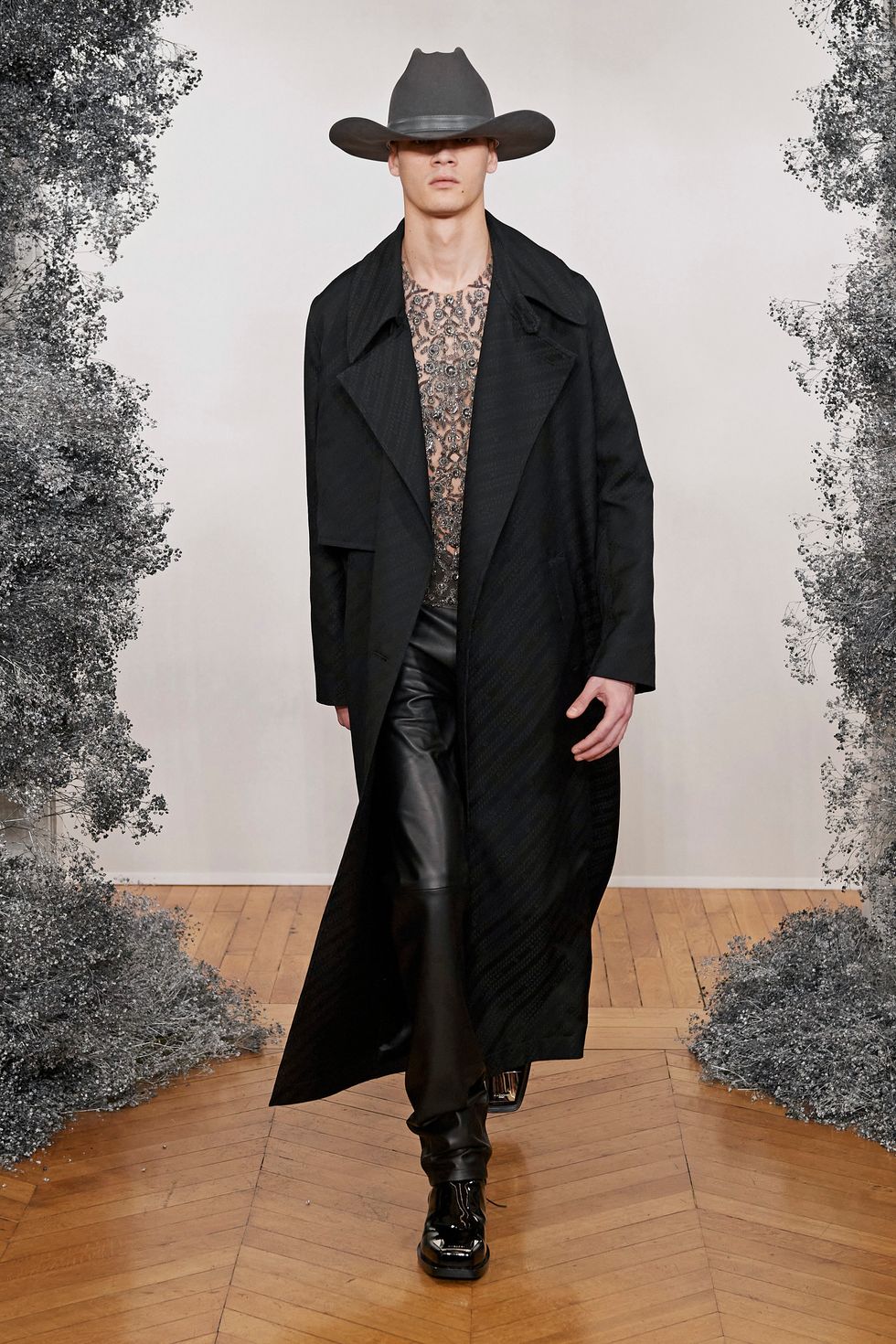 None
Cowboy references ran the gamut from Stetson hats to chromed-capped, squared-toed boots. Leather pants featured a criss-cross braiding effect that ran all the way down.
Couture Craft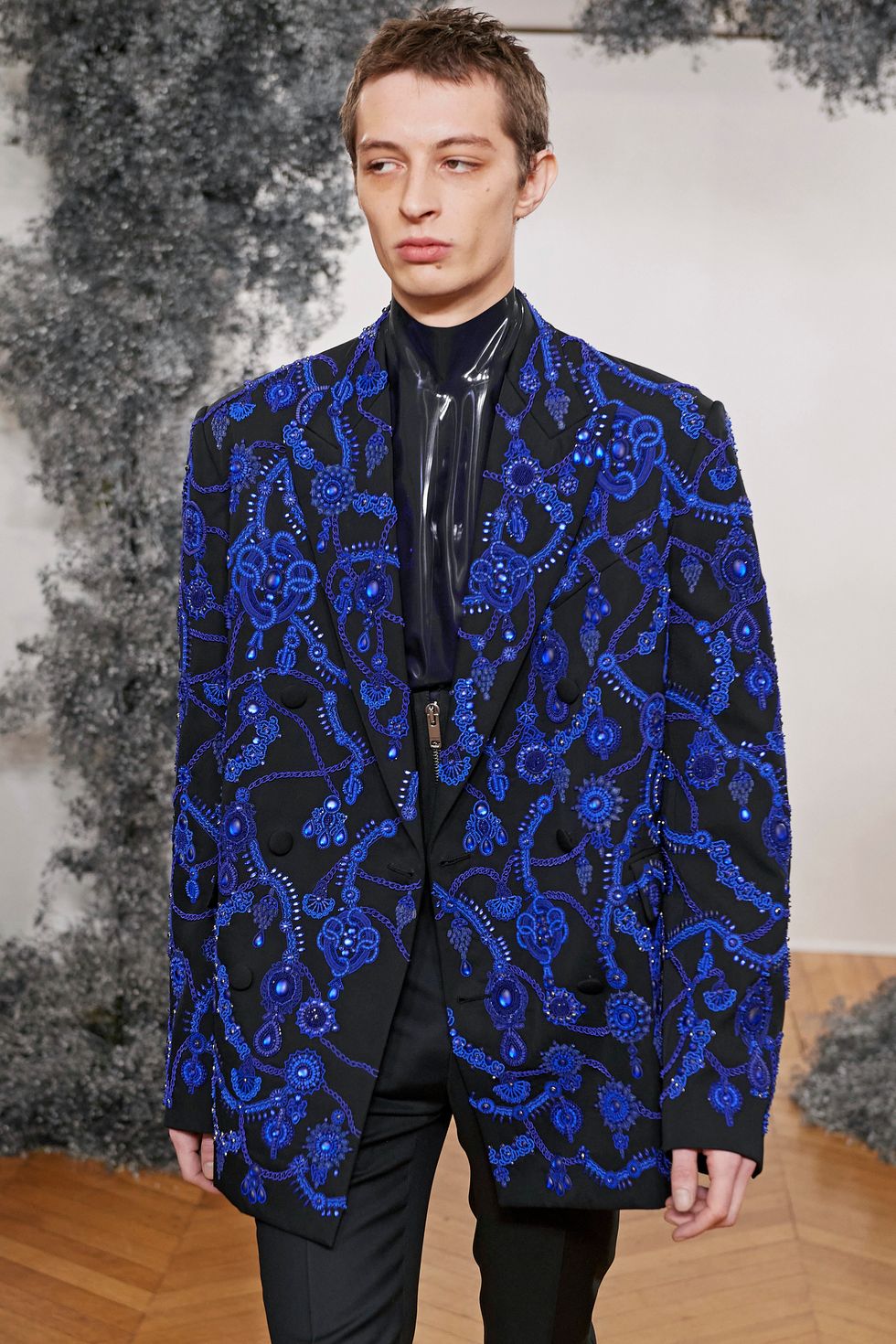 Couture Craft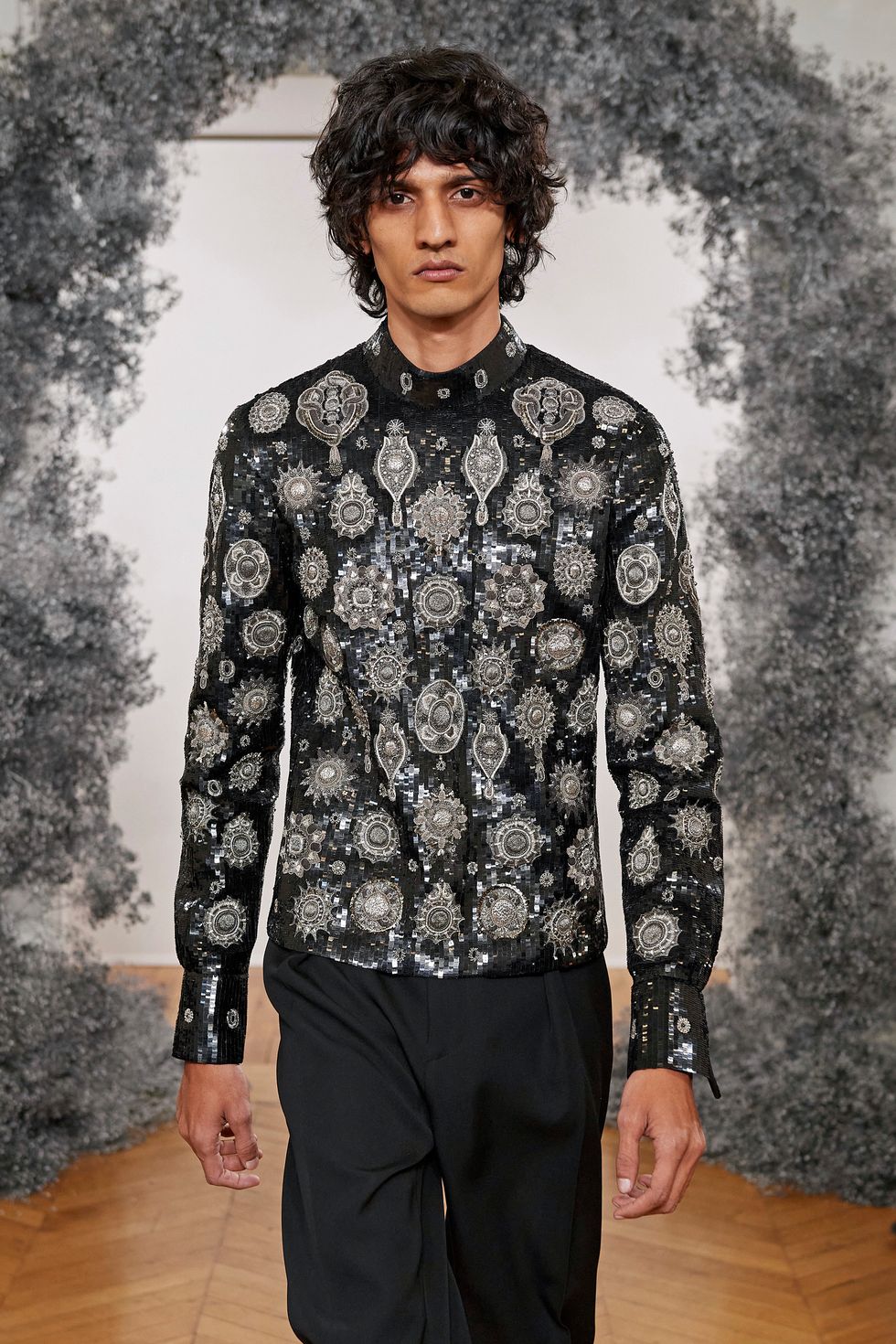 Couture Craft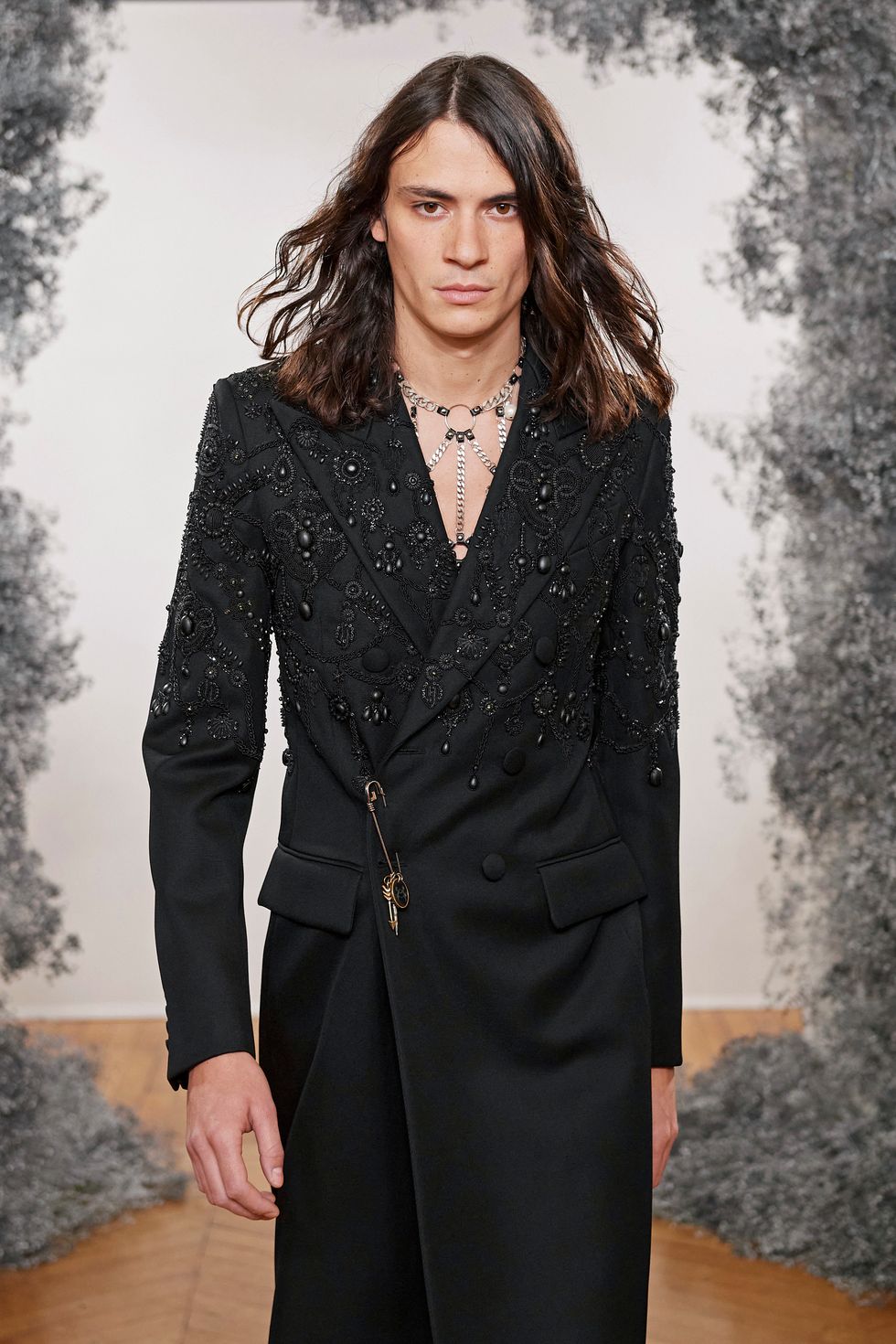 None
Bullion thread and crystal embroideries taken from horology and lapidary sketches decorated Haute Couture topcoats and evening jackets.
Chunky Sweaters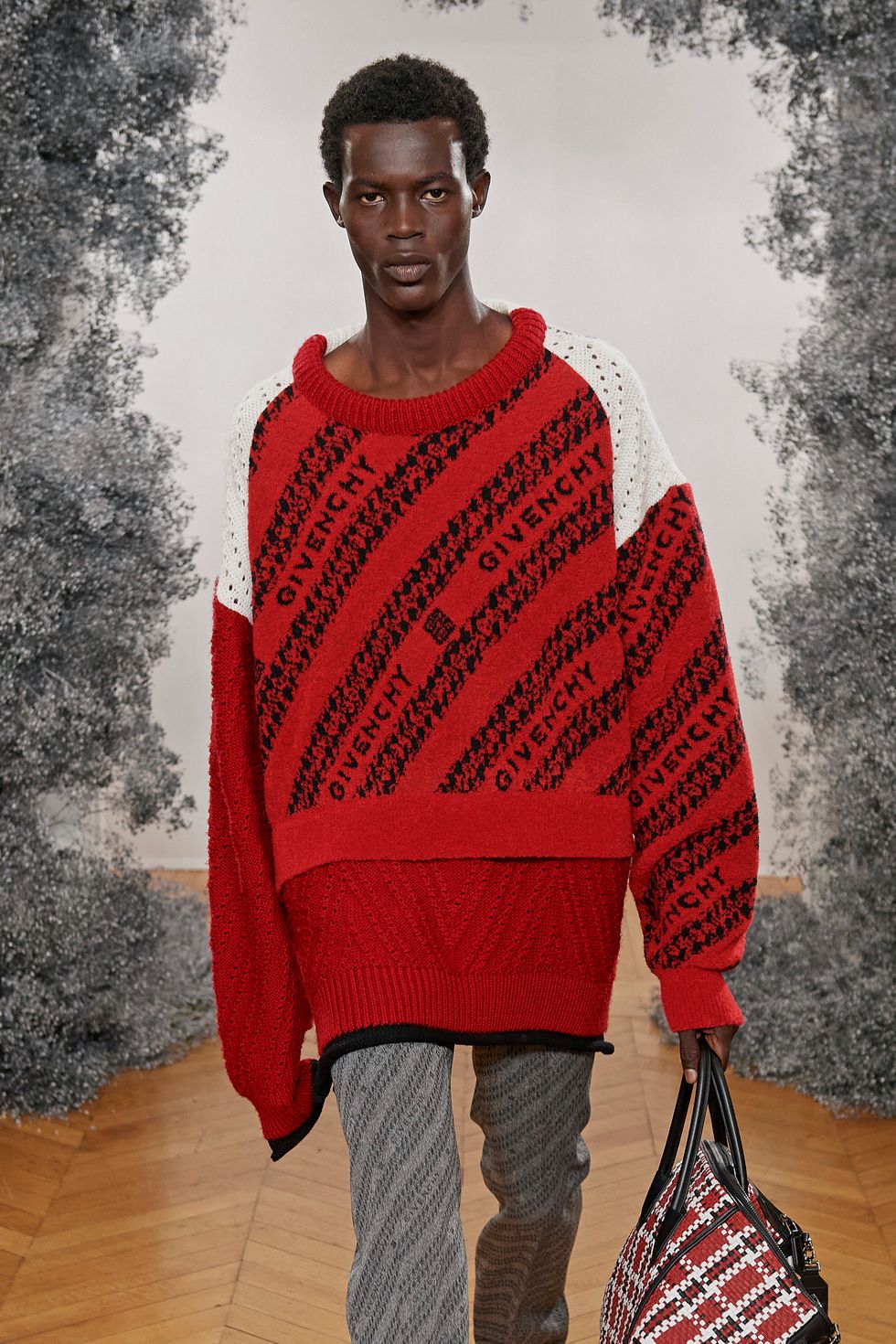 Chunky Sweaters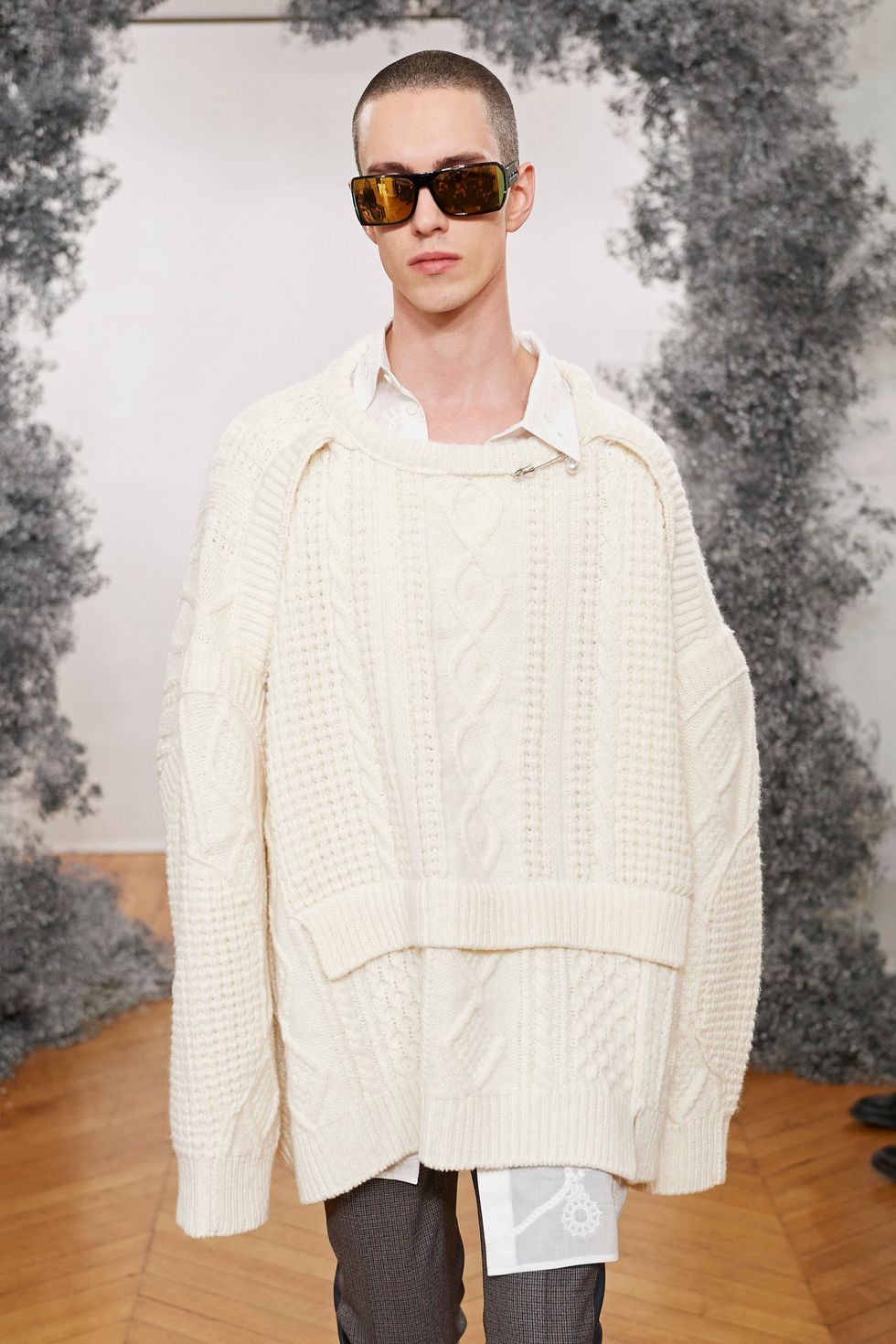 Chunky Sweaters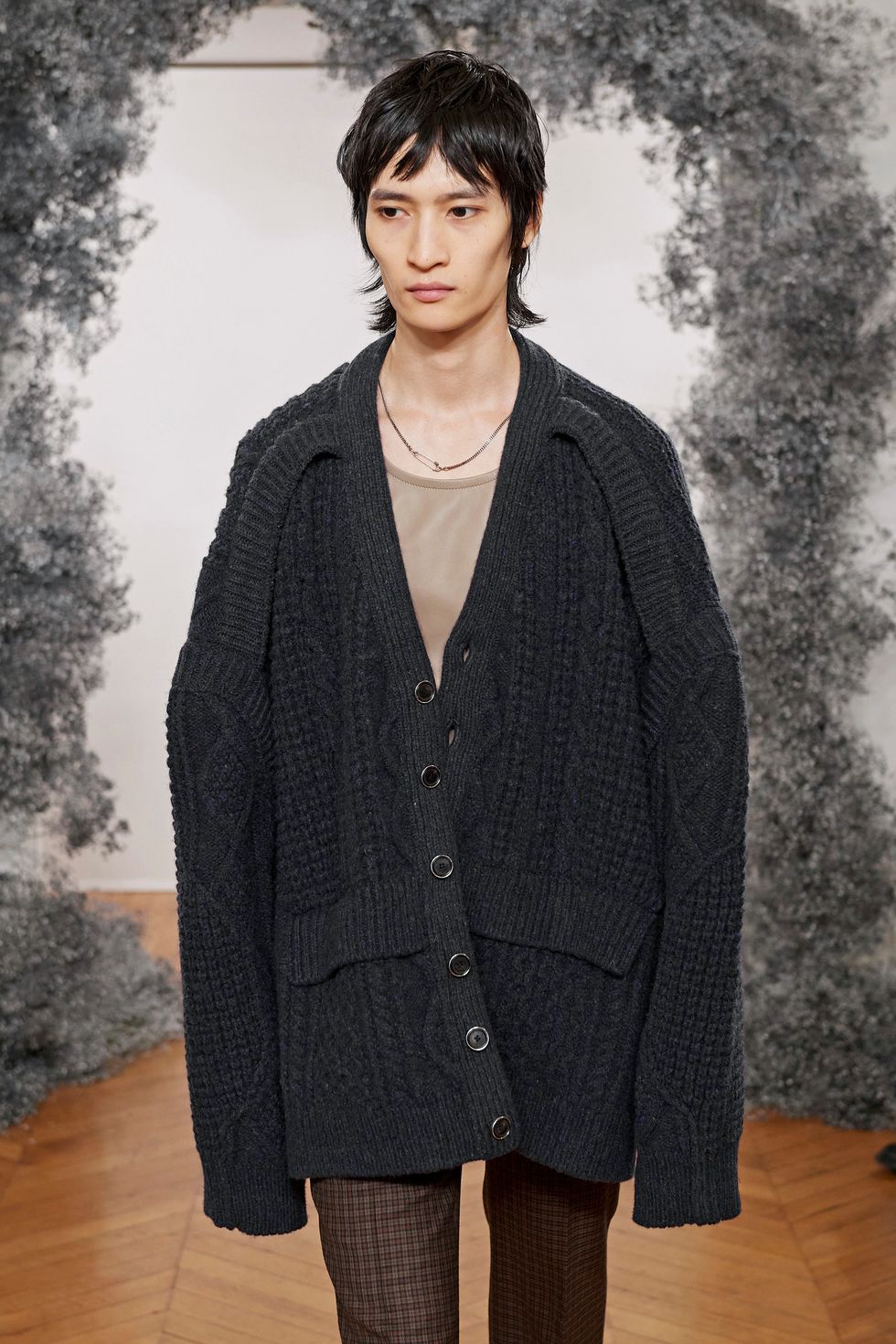 None
Oversized sweaters featured logos, folds and layering for a statement effect, as well as chunky, grandpa-style cardigans with cable knit detailing.
Waist Trainer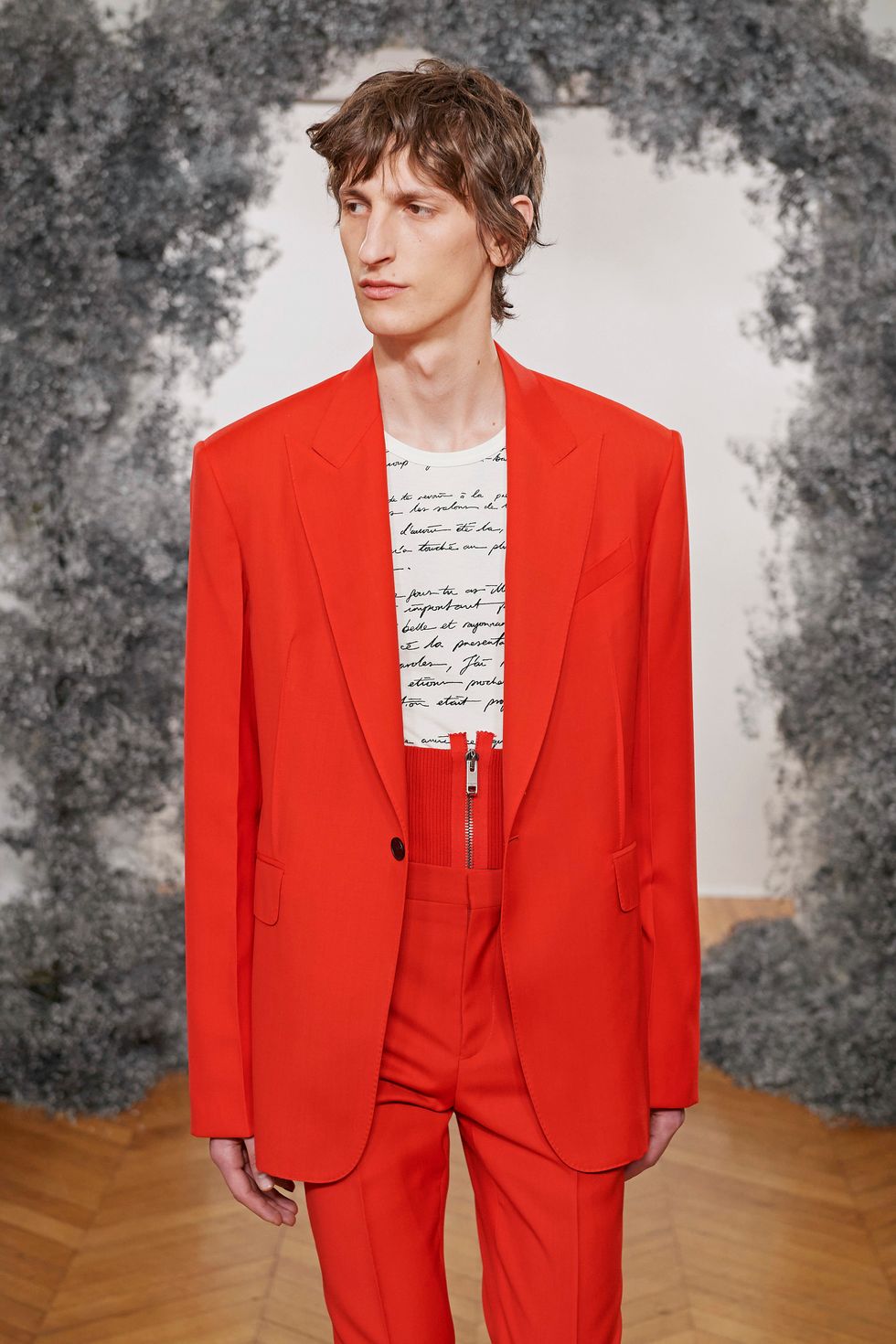 Waist Trainer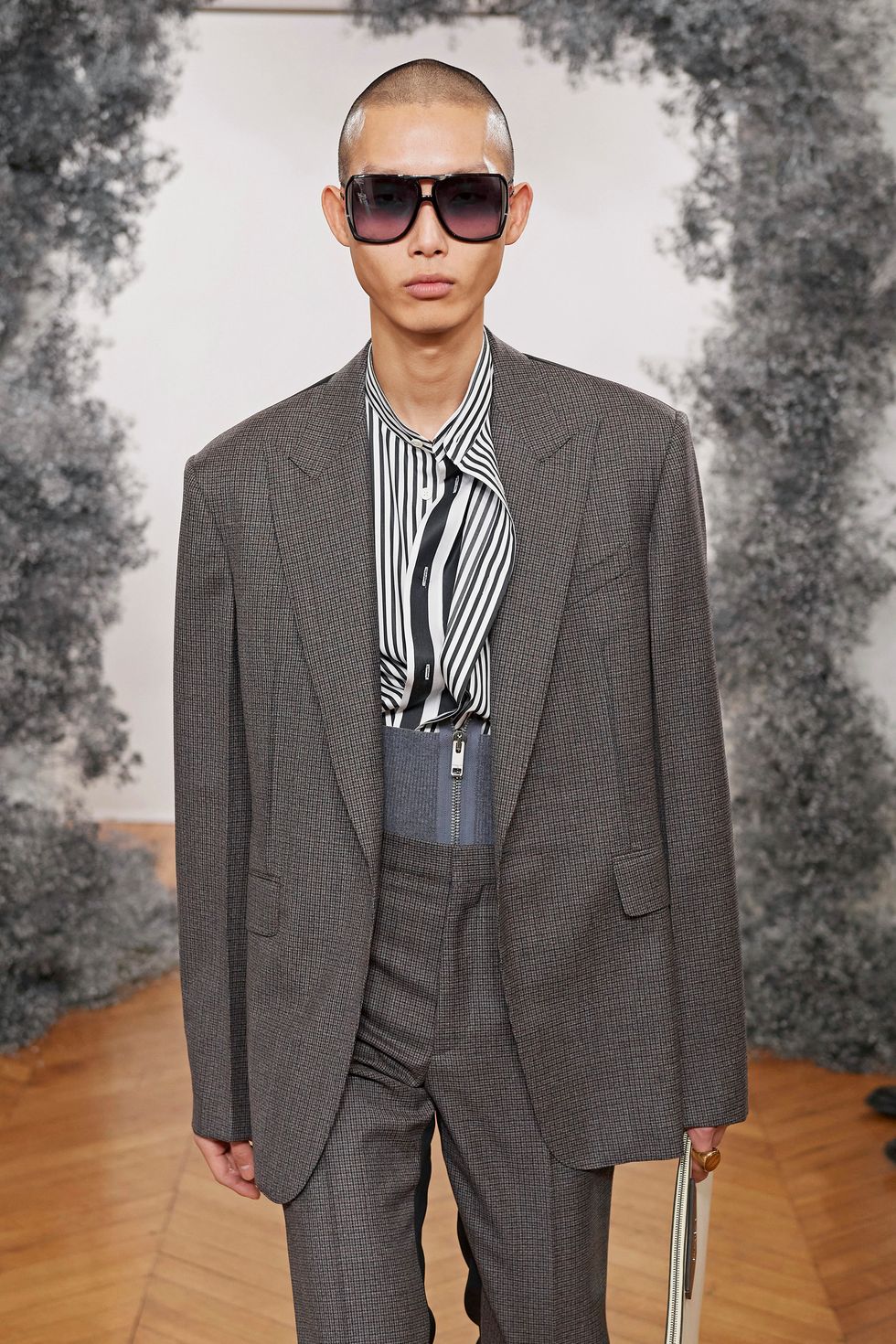 Waist Trainer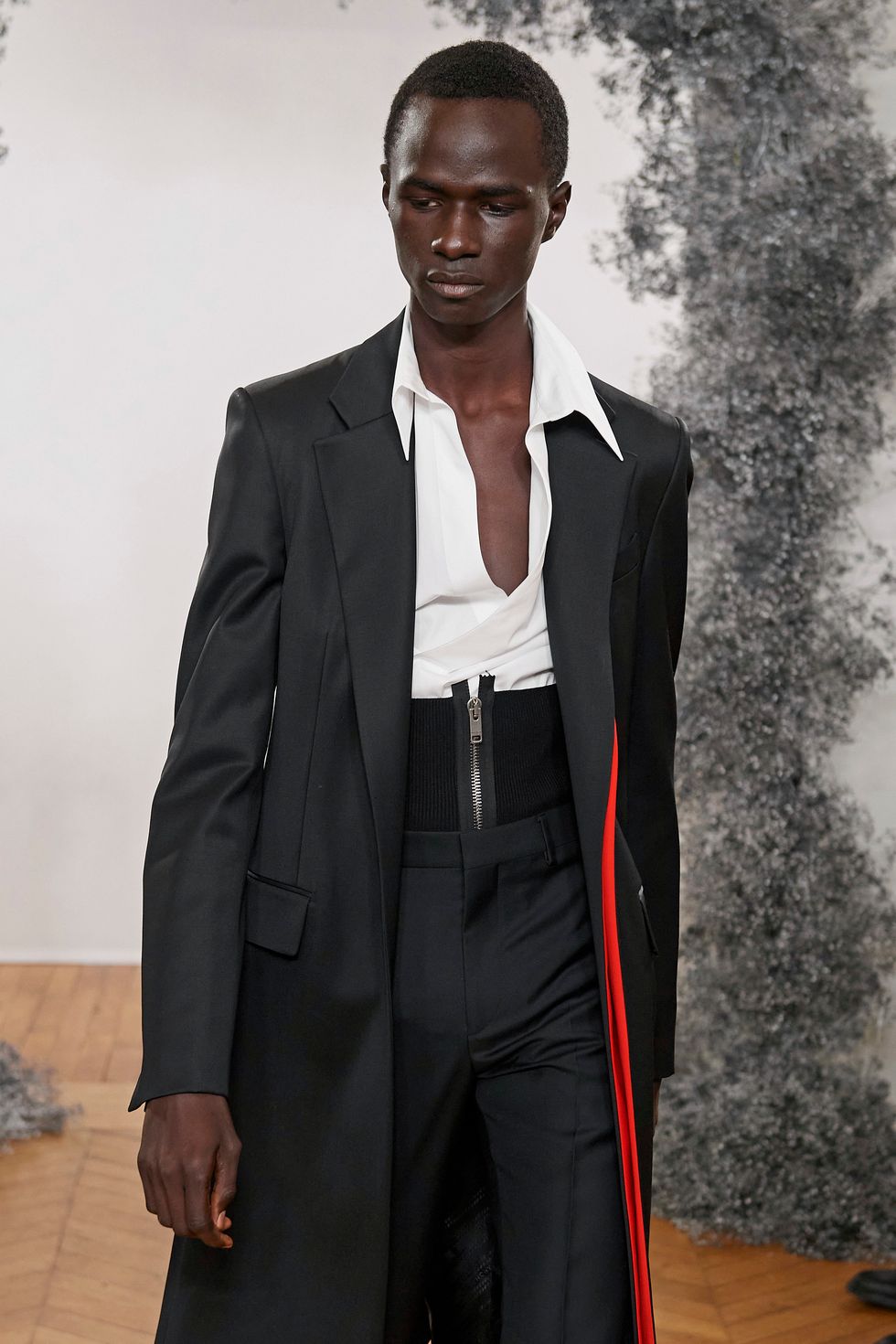 None
Keller introduced knit cummerbunds this season worn under suits that zipped up across the front, subverting the classic three-piece suit.
None
Photos via Imaxtree