Happy Week of Thanksgiving to my American readers out there! I know thats not a thing but with Thanksgiving being so late this year, it feels like everyone is r-e-a-d-y for the holiday to just be here already! We are in the process of packing up our clothes, food, games and all of the necessary kid essentials and will be making our way to the mountains to spend the holiday with my parents, sister, brother-in-law and niece and I am so excited! We rented a big house just outside of Boone and I cannot wait to have everyone under one roof. Blogging this week will be a little spotty and random but I hope to check in when I can and share a little bit about our trip soon!
I unintentionally forgot to snap a lot of photos of this past weekend to share with you guys today but it was a really, really nice one. It was a rainy one in Charlotte and we followed the weathers lead and kept things low key. Since I dont have much to show for our weekend, I figured Id pop in with a little recipe roundup post for you guys today since its been years since I shared one on the blog!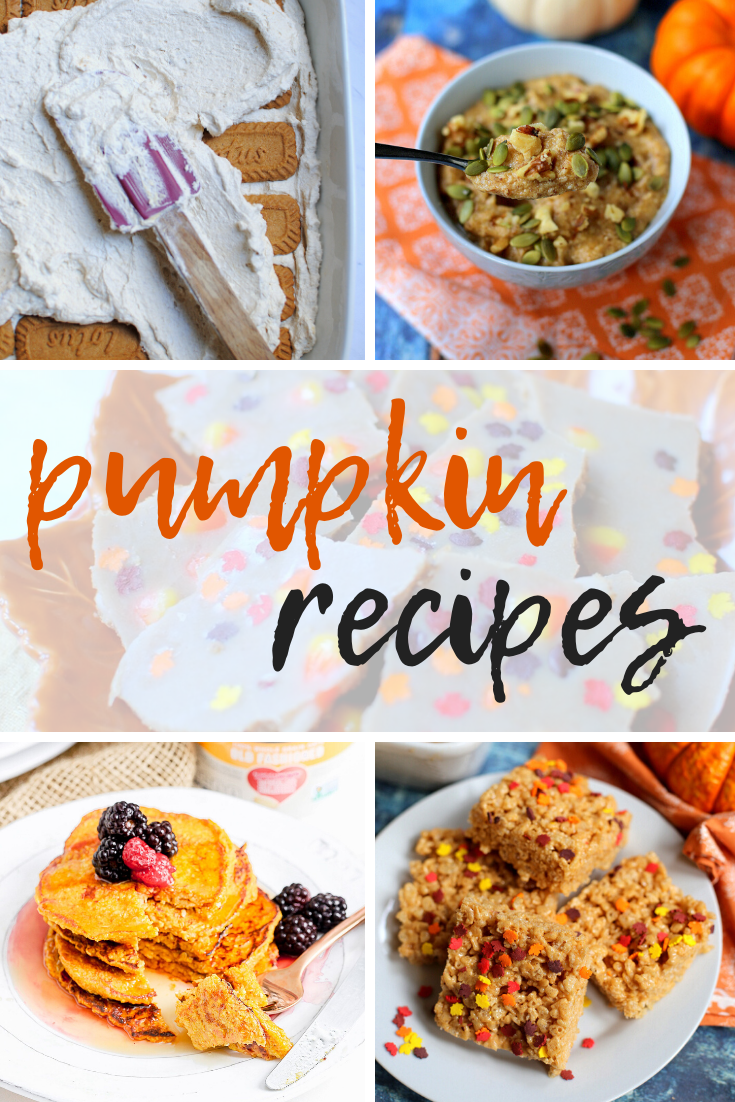 Pumpkin seemed like the natural thing to focus on with Thanksgiving on the calendar on Thursday so this roundup includes all the pumpkin recipes you might be interested in making this week, especially if you have random bits of leftover pumpkin on hand after making all the pumpkin treats over the holidays.
Below you will find an assortment of pumpkin recipes from breakfast creations to pumpkin desserts and snacks. I hope you find something that pops out at you and becomes a new favorite in your house!
Pumpkin Breakfasts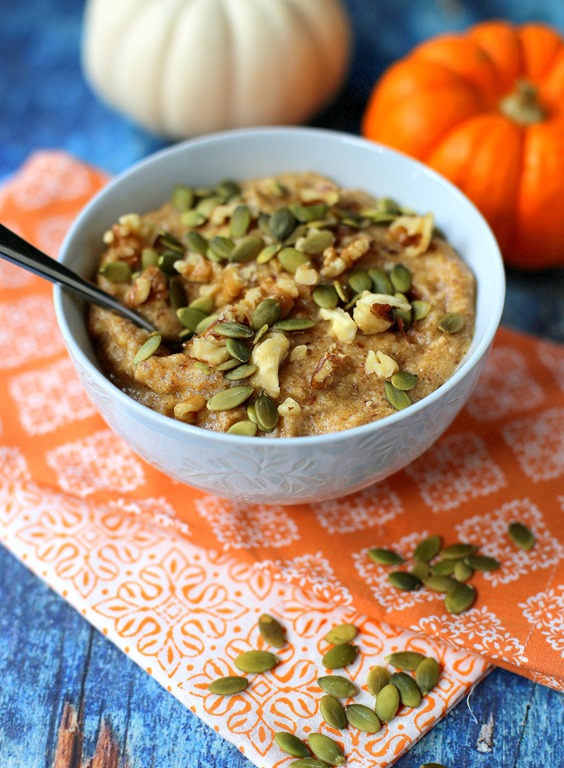 After a summertime hiatus, Pumpkin Paleo Oatmeal is back in full force in our house! Its creamy, voluminous and protein-packed and madewith a combination of egg whites, almond milk, flax seeds, banana and pumpkin.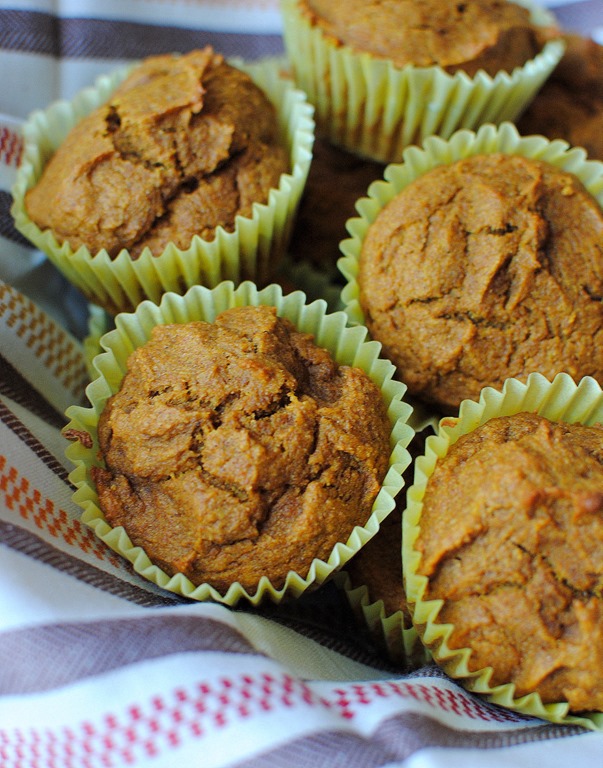 Ive talked about these muffins a billion times on the blog and for good reason. We almost always have a batch of these whole wheat pumpkin muffins on hand in our house, either freshly made or in the freezer, because theyre the boys favorite muffins ever.
There is no protein powder needed to make a batch of these protein-packed Oatmeal Pumpkin Protein Pancakes! Theyre naturally sweetened and made with simple, wholesome ingredients. Top them with a drizzle of maple syrup or fresh berries and enjoy a warm and comforting breakfast that will fill you up without making you feel weighed down.
Pumpkin Snacks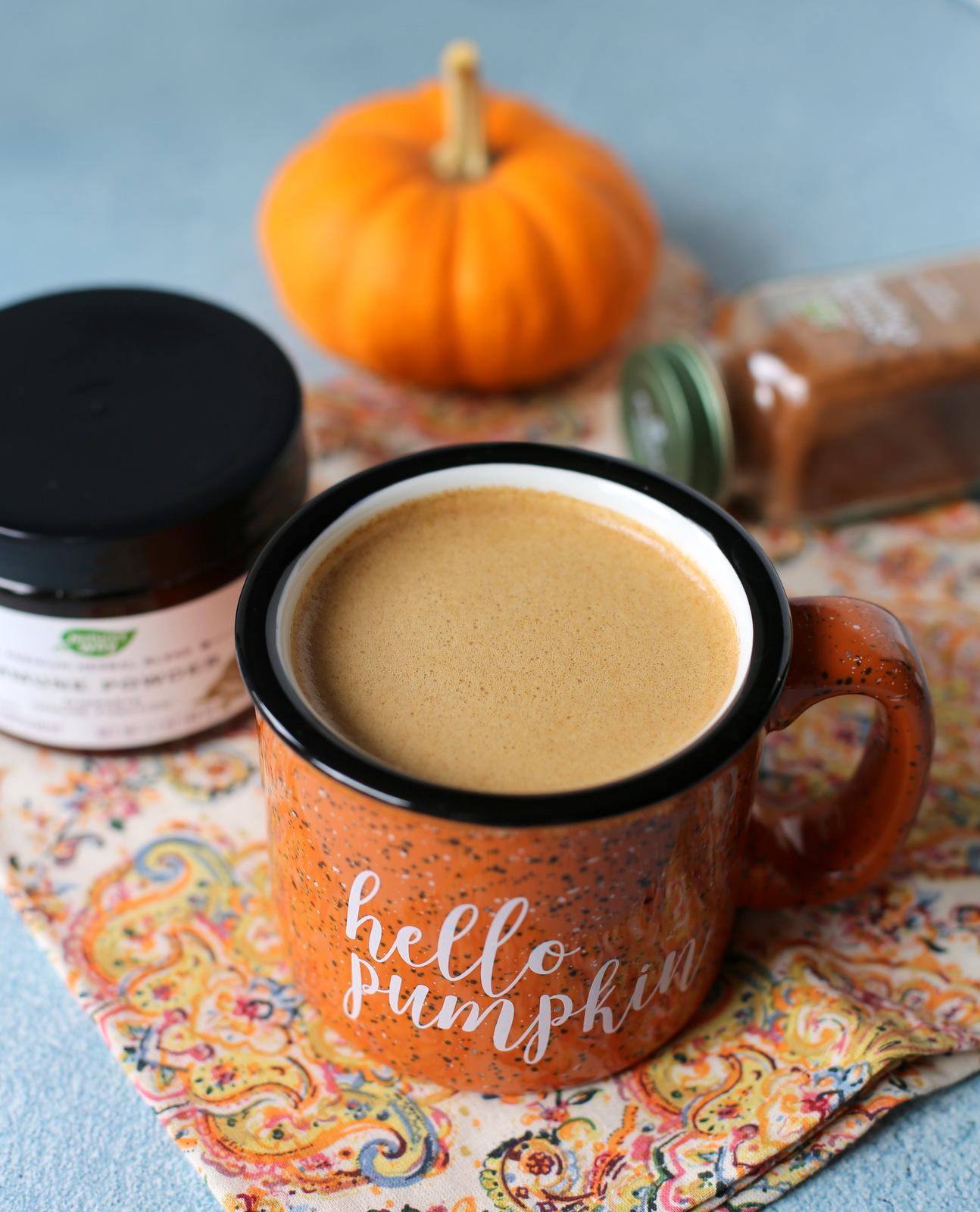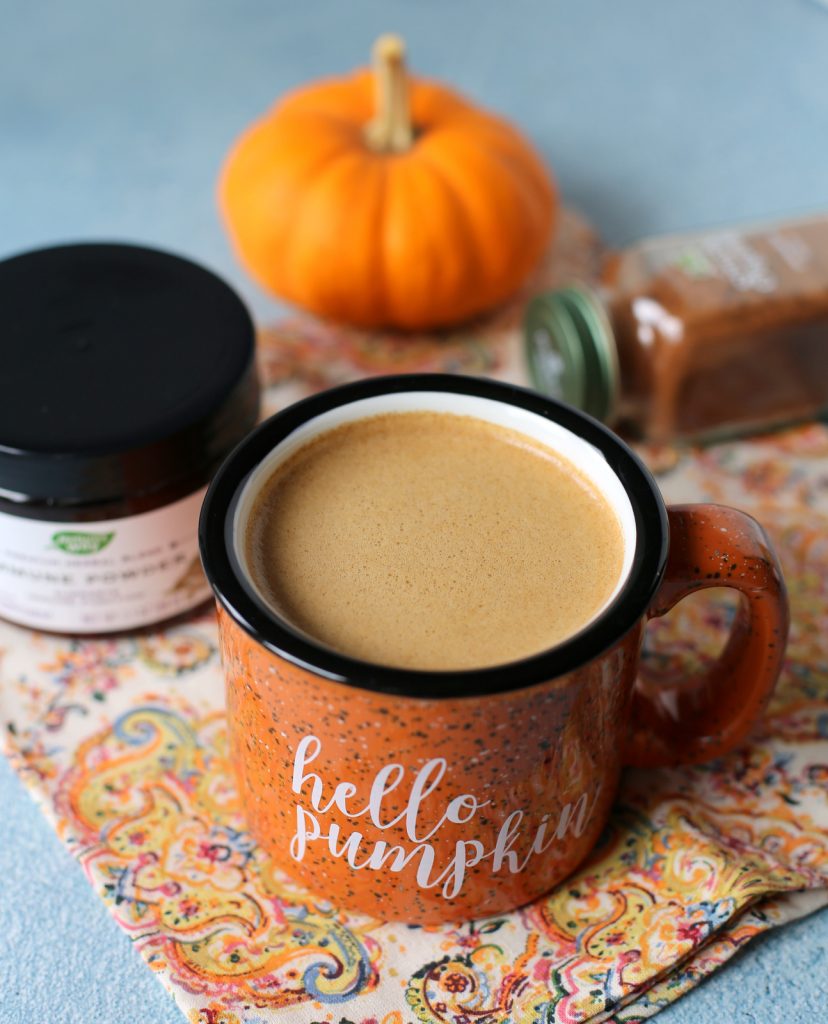 A deliciously frothy treat, this Immune-Boosting Pumpkin Spice Latte is perfect to whip up when you feel a little off.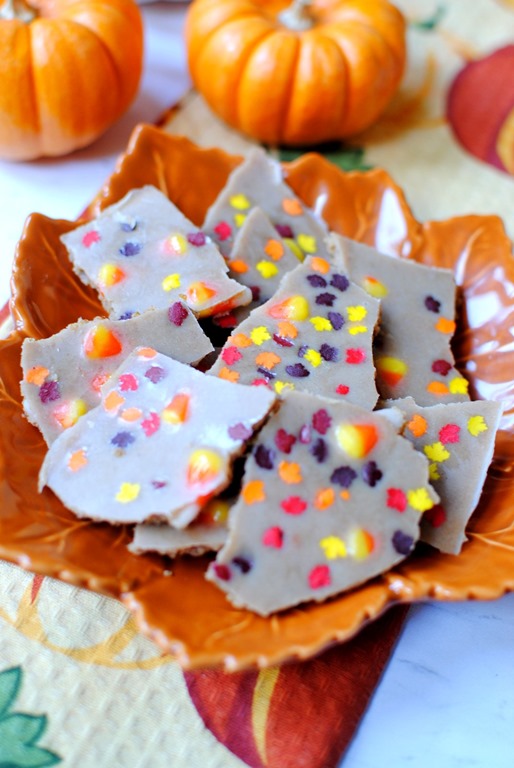 This recipe for Pumpkin Spice Bark combines coconut oil, pumpkin puree, vanilla almond butter and festive fall flavors for a sweet treat that only tastes indulgent! Customize this bark by adding your favorite fall sprinkles, candy corn, chopped nuts and more.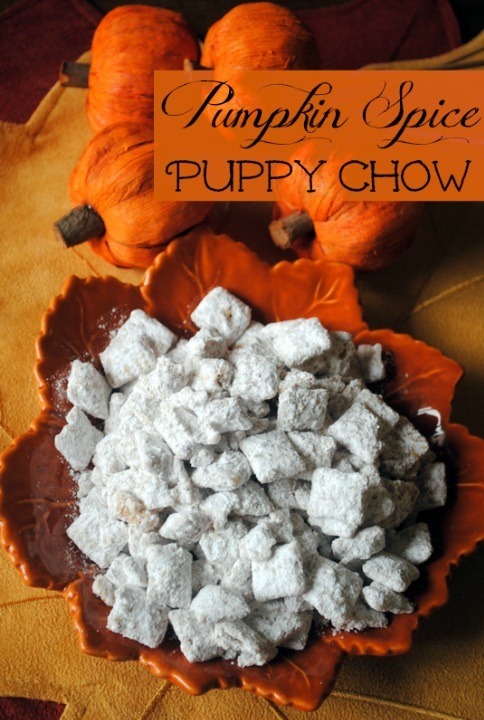 Make a big batch of this Pumpkin Spice Puppy Chow to have on hands for guests to munch on if youre hosting Thanksgiving at your house this year and I promise youll have a lot of happy visitors on your hands! This recipe is a festive fall take on traditional puppy chow made with cookie butter, white chocolate chips and plenty of pumpkin pie spice.
Pumpkin Desserts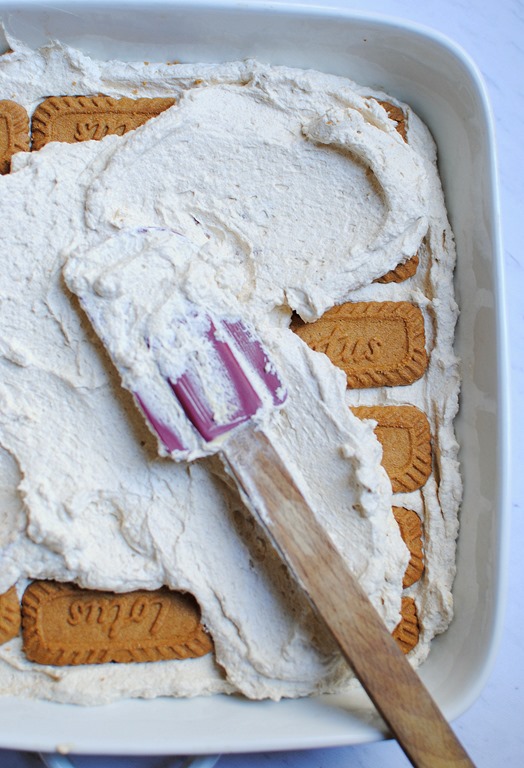 This Pumpkin Icebox Cake is a sweet and creamy dessert that is easy to make and overflowing with cinnamon and pumpkin flavor. Simply whip up a batch of homemade cinnamon pumpkin whipped cream and layer it with Biscoff cookies for a festive fall dessert everyone will love!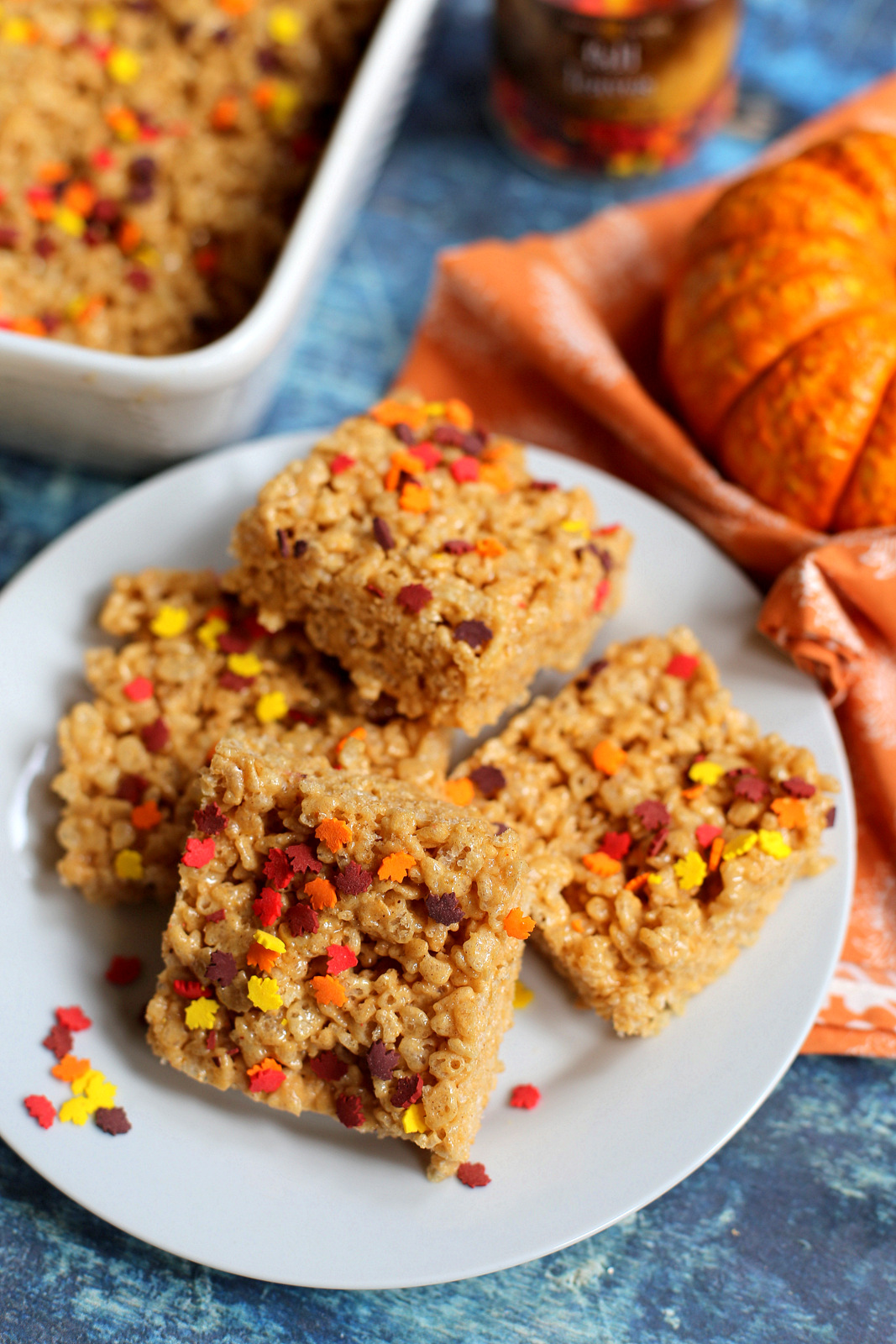 Who doesnt love Rice Krispie Treats!? Theyre chewy and gooey and so darn good and these Pumpkin Spice Rice Krispie Treats are a fun spin on the classic recipe.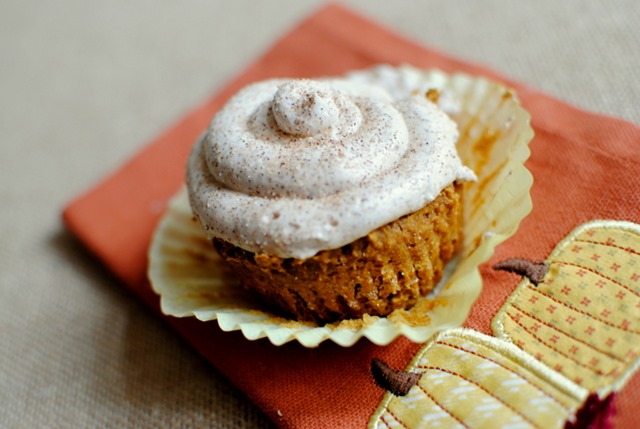 If youre looking for the easiest cupcake recipe on the planet, this is it!These Pumpkin Spice Cake Mix Cupcakes are made with only two ingredients and come together in no time at all. Top them with sweet cinnamon buttercream icing for the perfect autumn treat!
Question of the Day
Will you be making any pumpkin-packed recipes this week? Any favorites?
The post All the Pumpkin Recipes to Make This Week appeared first on Peanut Butter Fingers.