This thick and creamy vegan broccoli cheddar soup is comfort food in a bowl and you only need 7 ingredients to make it!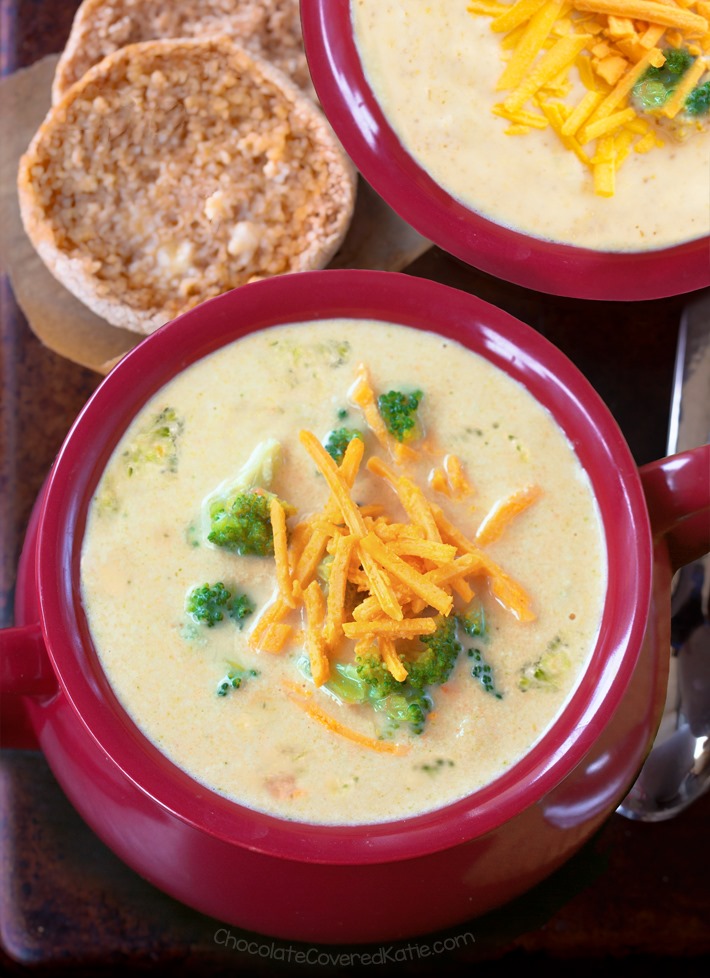 One-Pot Cheesy Broccoli Cheddar Soup
A homemade broccoli soup perfect for busy weeknights, because its super easy to make.
The recipe is so rich and creamy that no one can ever it isnt full of butter and heavy cream!
If youve ever had the famous broccoli cheddar soup from Panera, this is like the healthier answer to that classic recipe chopped broccoli and carrot in velvety smooth cheese sauce, made with good-for-you ingredients.
You Might Also Like: Keto Cookies Low Carb Recipe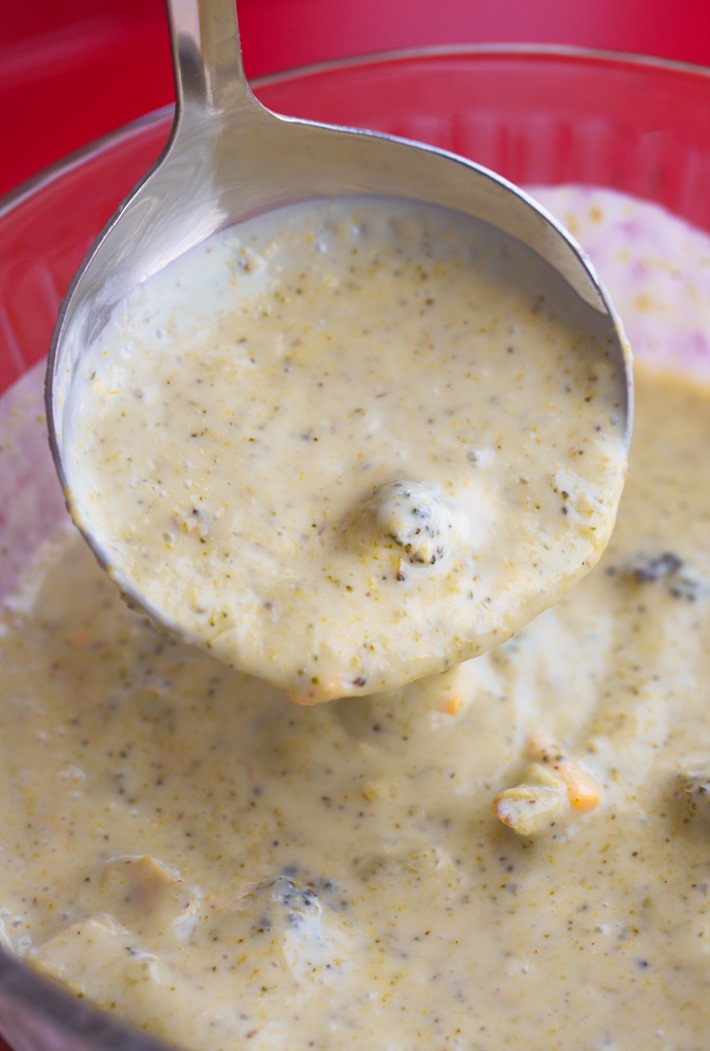 The soup can be all of the following:
Vegan
Oil Free
Gluten Free
Dairy Free
Keto Friendly
Whole30
Traditional Panera copycat recipes are normally thickened with flour and call for 1/4 cup of butter, a cup of heavy cream, and a full TWO cups of cheese.
No flour is needed for this lightened-up version, and heart-healthy cashews stand in for the heavy cream, so you get the same rich texture without all the saturated fat.
Tending Right Now: Healthy Banana Bread No Oil Required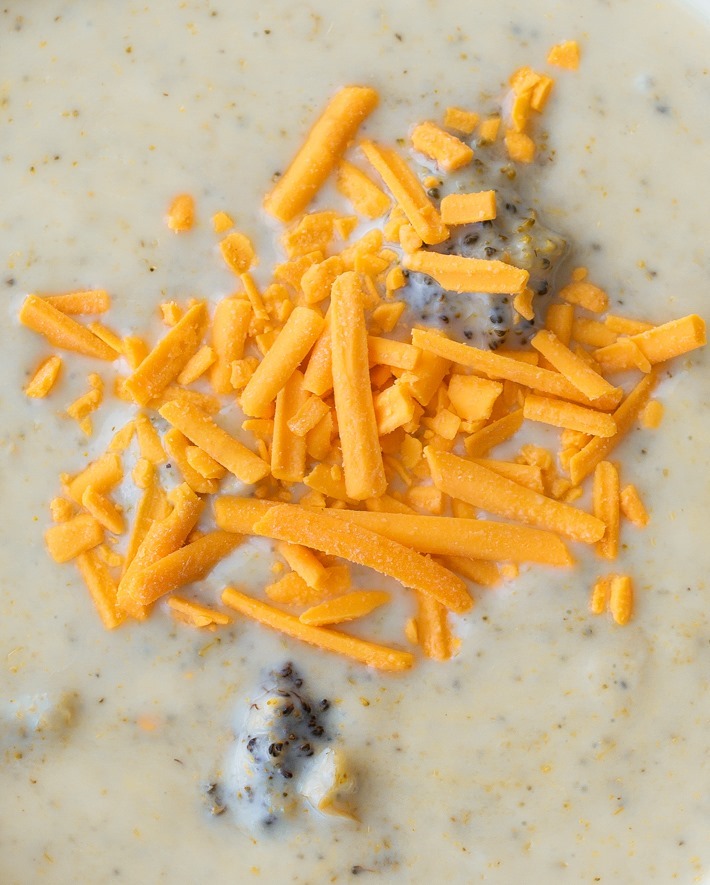 My personal favorite way to serve it is with homemade English muffins from the Hello Breakfast ebook.
Serve in bowls, or bread bowls if you want to be super fancy, or it also makes a great sauce over pasta, roasted cauliflower, baked potatoes, or spaghetti squash.
(See How To Cook Spaghetti Squash.)
Leftover soup can be covered and refrigerated 3-4 days, or you can also freeze it to have on hand for a night where you dont want to cook. The recipe makes a small batch, so feel free to double it!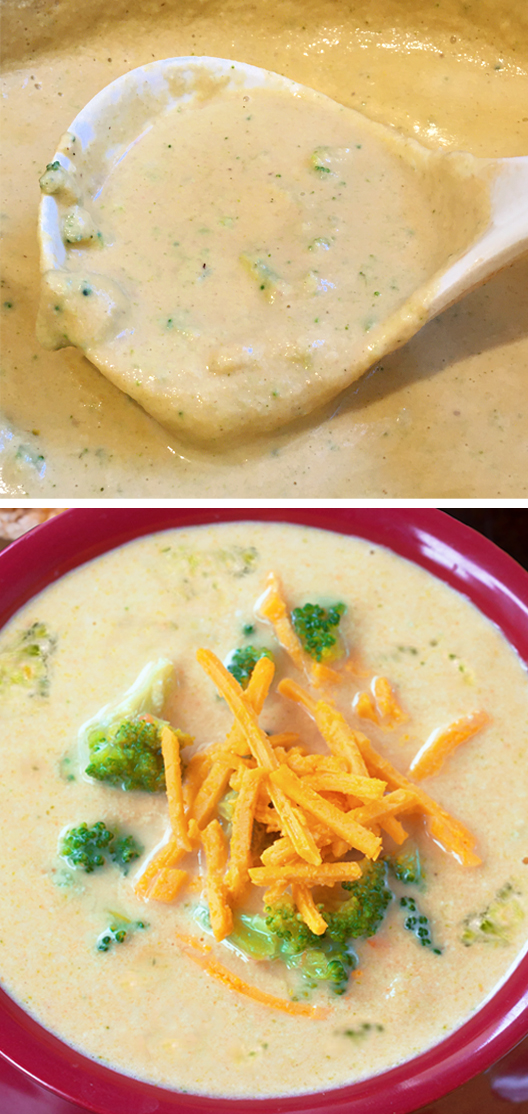 Broccoli Cheddar Soup
For dessert, try these Coconut Fudge Bars!
Vegan Broccoli Cheddar Soup
5/5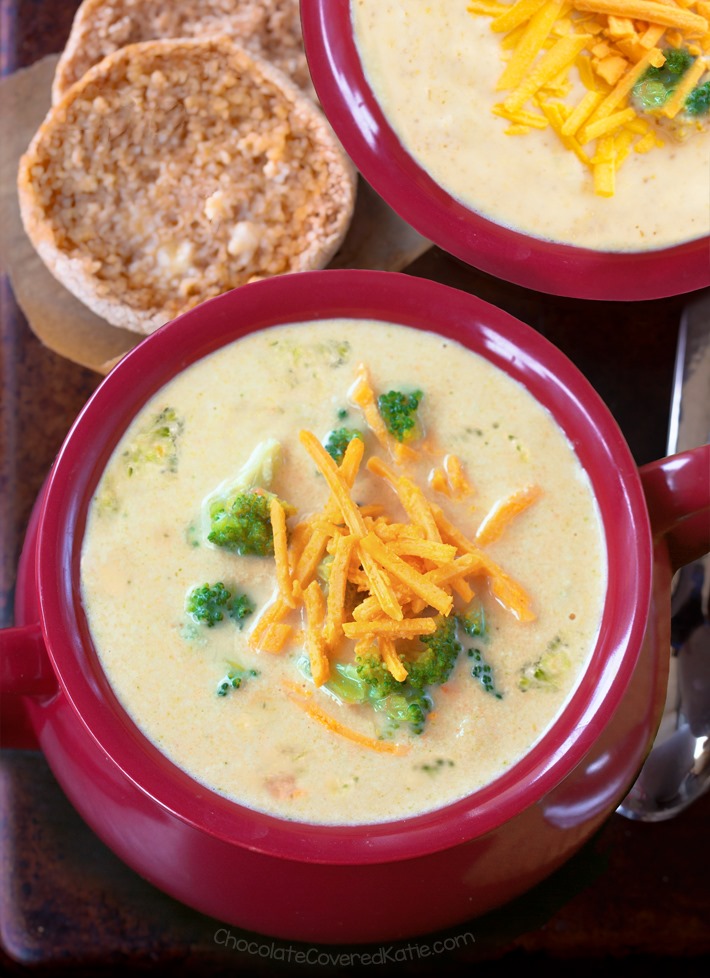 Ingredients
1/2 cup diced onion
2/3 cup finely diced or shredded carrot
3 cups chopped small frozen broccoli florets, thawed
1 cup milk of choice
2 cups vegetable broth
1 cup raw cashews or macadamias
1/2 tsp salt, or to taste, and optional dash pepper and/or nutmeg
Either 1 cup cheese shreds, such as Daiya, OR 1/2 cup nutritional yeast
Instructions
A few hours in advance (or the day before), cover the nuts with some water and let sit 4-6 hours. Drain fully, pat dry, and set aside. In a medium pot, saut the onioneither in 1 tbsp oil or butter, or with oil spray or a little wateruntil browned. Add the nuts, carrot, milk, broth, salt, and about 2 cups of the broccoli. Pulverize in a blender or with an immersion blender until completely smooth. Stir in remaining broccoli, then bring to a boil. Once boiling, lower to a simmer and stir in the cheese shreds (if using) just until melted, continuously stirring. Immediately remove from heat. Taste, and add salt and pepper as desired. If a thinner soup is desired, feel free to add more broth.
More Healthy Savoy Recipes: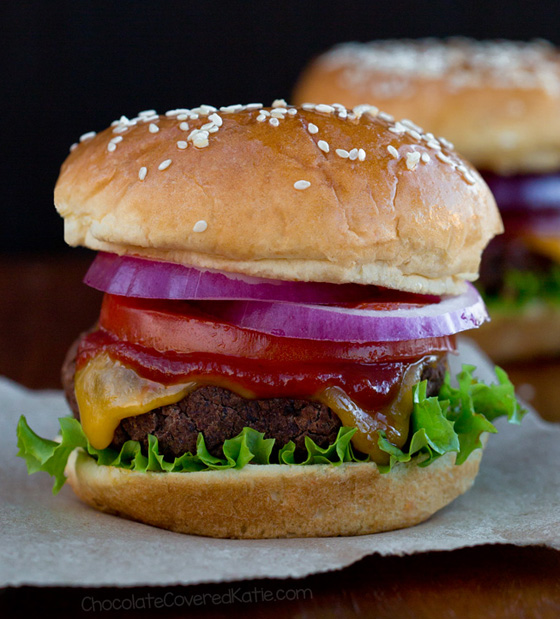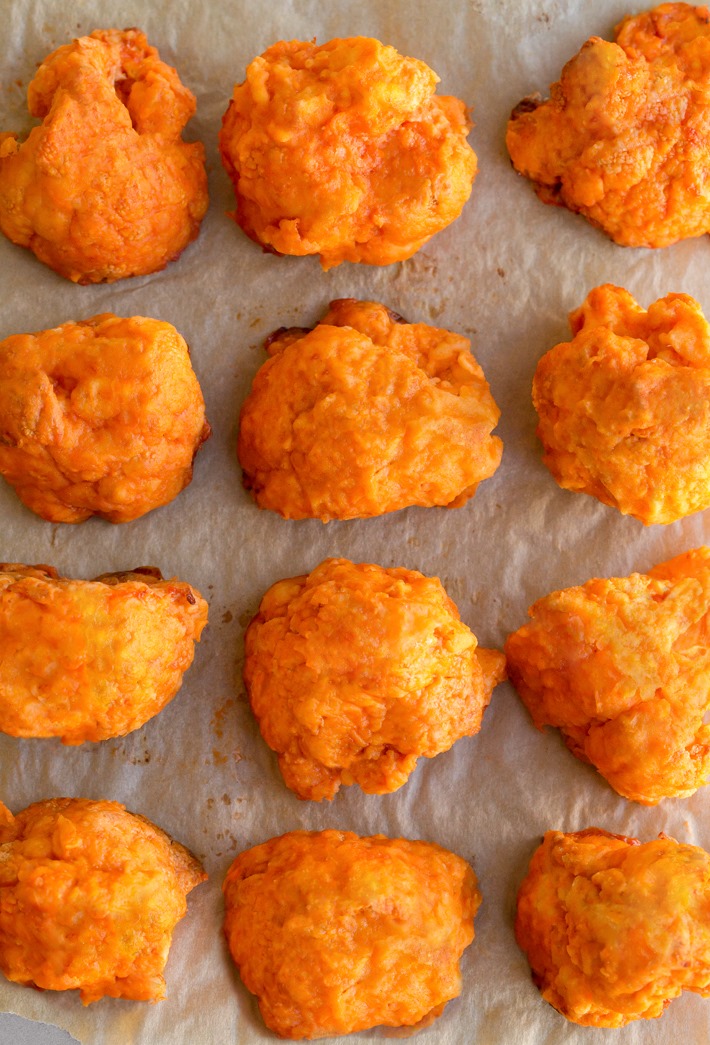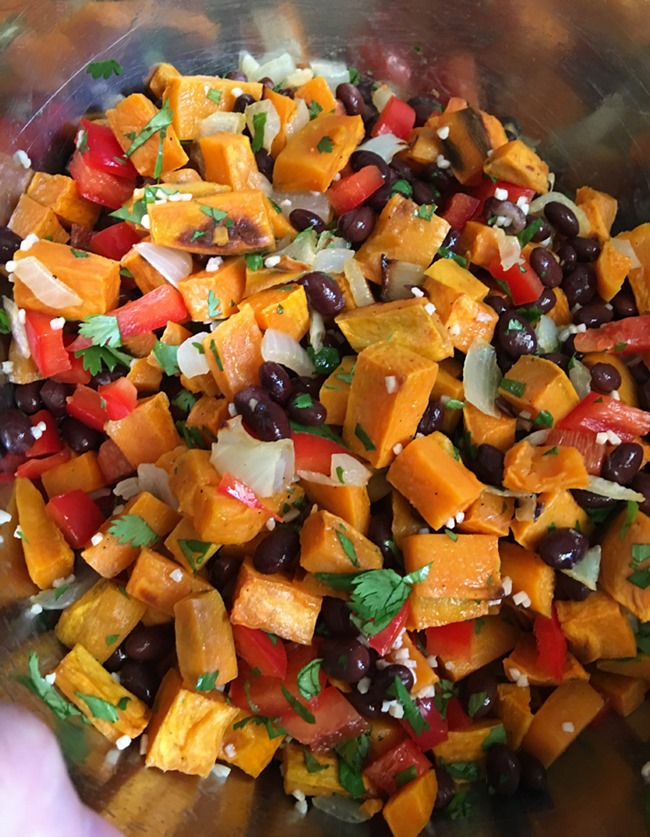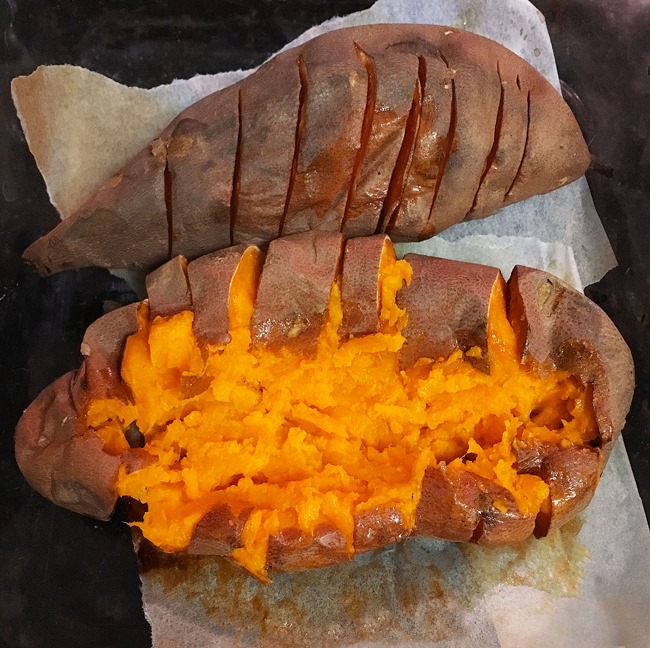 How To Cook Sweet Potatoes The Better Way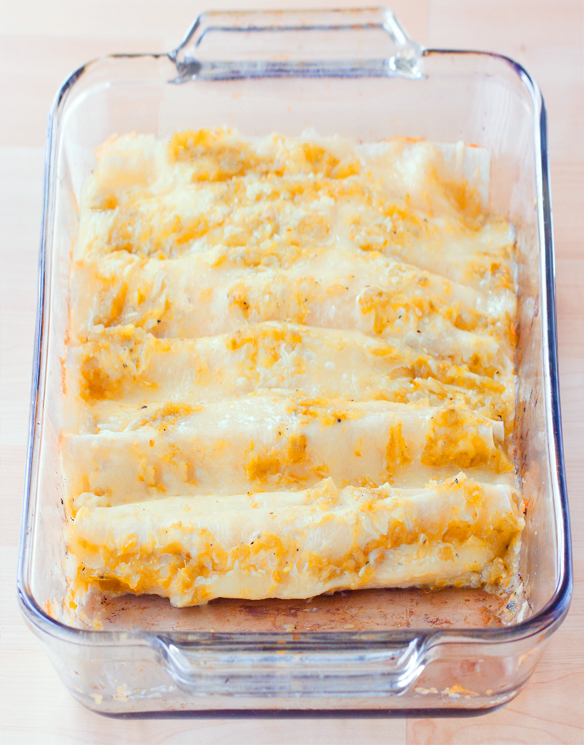 Vegan Breakfast Enchiladas, from the Hello Breakfast ebook
5/5
(2)
Find more healthy recipes like this Vegan Broccoli Cheddar Soup at Chocolate Covered Katie.