Whoa! Today is officially my 300th Things Im Loving Friday blog post. How crazy is that!? Its a mini series I started on the blog years ago and figured Id keep it going as long as I had something to write about and it still felt fun and, 300 posts later, here I am. Phew! To those of you who have been reading these posts since day one, thank you so, so much for coming back here week after week! And if you happen to be new around here, Im so glad youre here and hope these posts make you smile or, at the very least, occasionally help you find a new book to read or recipe to try.
This week was a little odd since Chase randomly had off from school on Tuesday for a teacher work day so Wednesday ended up feeling like Monday 2.0 and Friday came out of nowhere. Im rolling with it though because anytime the weekend sneaks up on me, I consider it a good thing! After two back-to-back weekends away, were spending this weekend close to home. Our tentative plans include attending a local festival and spending time outside since the forecast is calling for lots of (chilly!) sunshine.
And now its time to dive right into my 300th Things Im Loving Friday post. As always, Id love for you to share a little bit about something youre loving this week in the comments sections. I hope you all have a great weekend!
Things Im Loving Friday
Tea Lattes + Tazo Organic Baked Cinnamon Apple Tea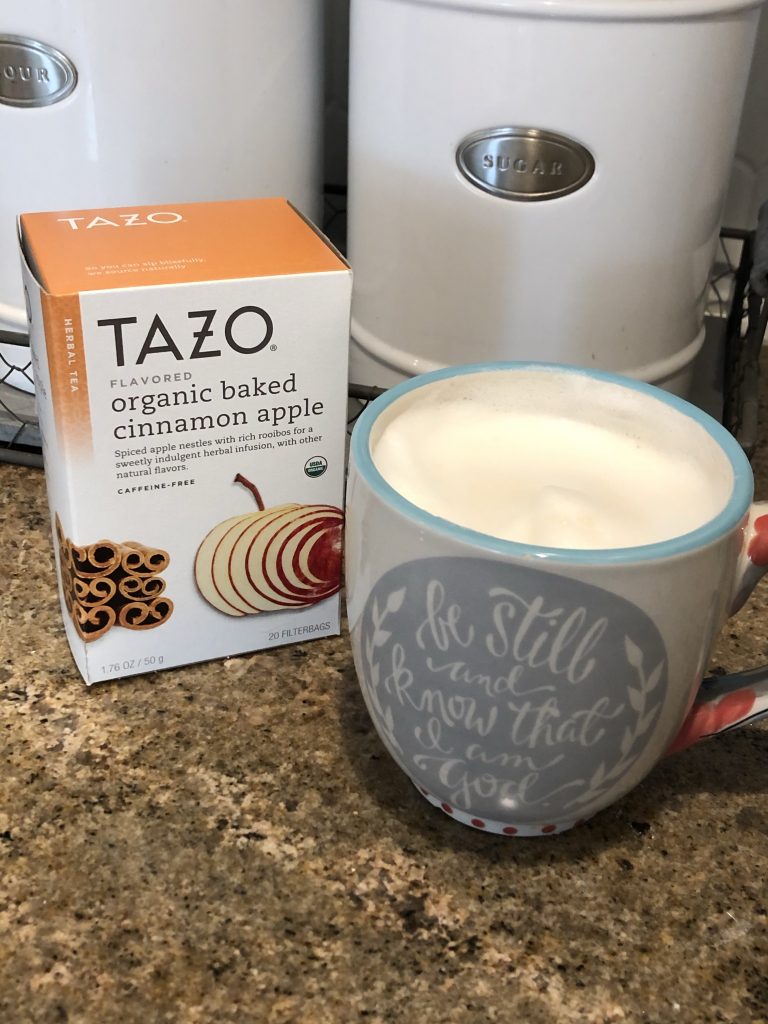 My love for a hot beverage in the afternoon continues! I have a feeling sipping on something warm and comforting is going to be a staple for me around 3 p.m. this fall and winter. Though Im still loving my Four Sigmatic hot cacao and chai latte mixes, I sprinkled some of my own tea latte creations into the mix this week and was loving every sip. Though I have a big sweet tooth, I do not like my tea sweet (southern blasphemy, I know, but I was raised in the midwest), however, I do like it when my tea lattes have little hints of natural fruity sweetness. I discovered Tazos organic baked cinnamon apple tea last year and its been a favorite ever since. I love mixing it with frothy whole milk or coconut milk. The way I make my tea lattes is incredibly simple, but if youd like a short run-down of the process, let me know and Ill be sure to share more.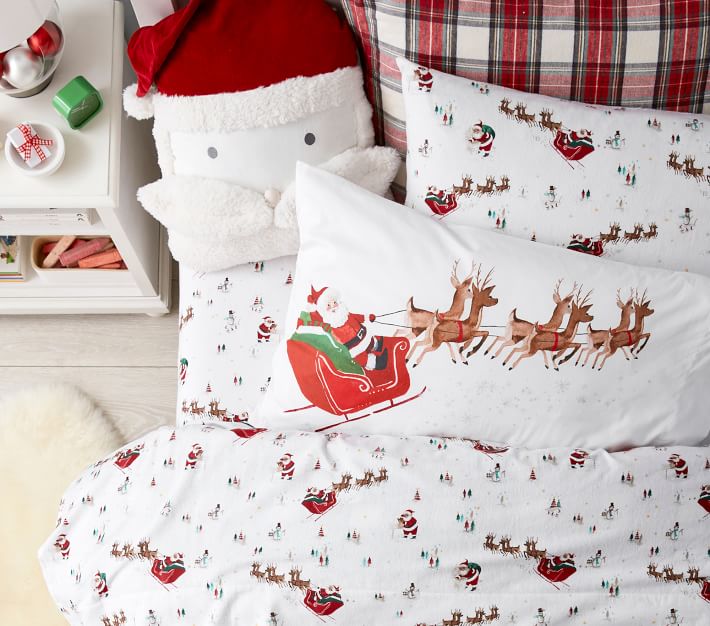 Growing up, my mom stored Christmas pillowcases away for me and my sister to use every holiday season. It was such a simple thing but I remember loving crawling into my Christmasy bed all December long. Im not sure why Ive never thought to look into holiday bedding for the boys until this year but once I got the idea, I couldnt get it out of my head! As it turns out, there are tons of options out there but I loved this reindeer flannel crib sheet I found on Amazon and this Santas sleigh bedding from Pottery Barn Kids the most. Both are on their way to our house and should be arriving next week. Oh and if you happen to have a teeny baby in your family this holiday season, you must check out the My First Christmas trio of swaddle blankets from Pottery Barn Kids. The Fa-La-La one is way too adorable!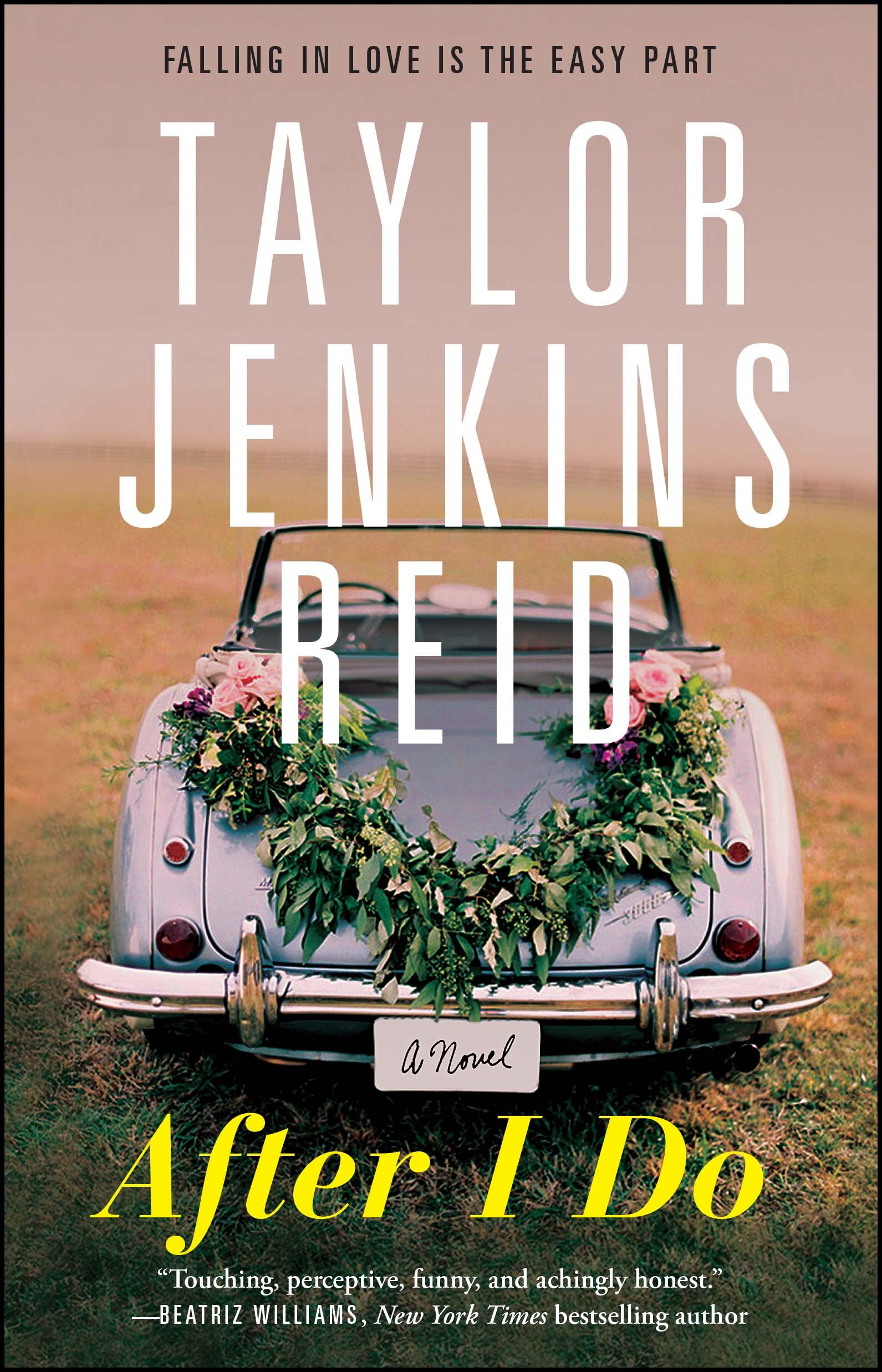 Okay, okay I promise this is the last Taylor Jenkins Reid book Ill be mentioning on the blog for a while. At least I think so. Im feeling ready for a break from her work (and craving something non-fiction) but thats not to say that the latest book I read from this talented author wasnt another winner. It absolutely was and Id add it to youre reading list if youre a fan of her other work.
The premise of After I Do seemed a little Sex and the City-ish but ended up having a lot more depth to it, which, having read other work by the author, Ive come to expect. Lauren and Ryan find themselves in an unhappy marriage. Theyre both miserable and are doubting whether or not they even love each other anymore. Neither Lauren nor Ryan are completely ready to call it quits and agree to take an entire year off from their marriage with the hope that they will miss each other and realize that their relationship is worth saving and fighting for once the year is up. As their year apart unfolds, Lauren finds herself missing Ryan, not missing Ryan, learning more about what makes her happy, what she values in a partner and what she wants after marriage. The question is, after a year is up, will Lauren and Ryan want to make it work? Is their marriage worth saving or is heartbreak inevitable?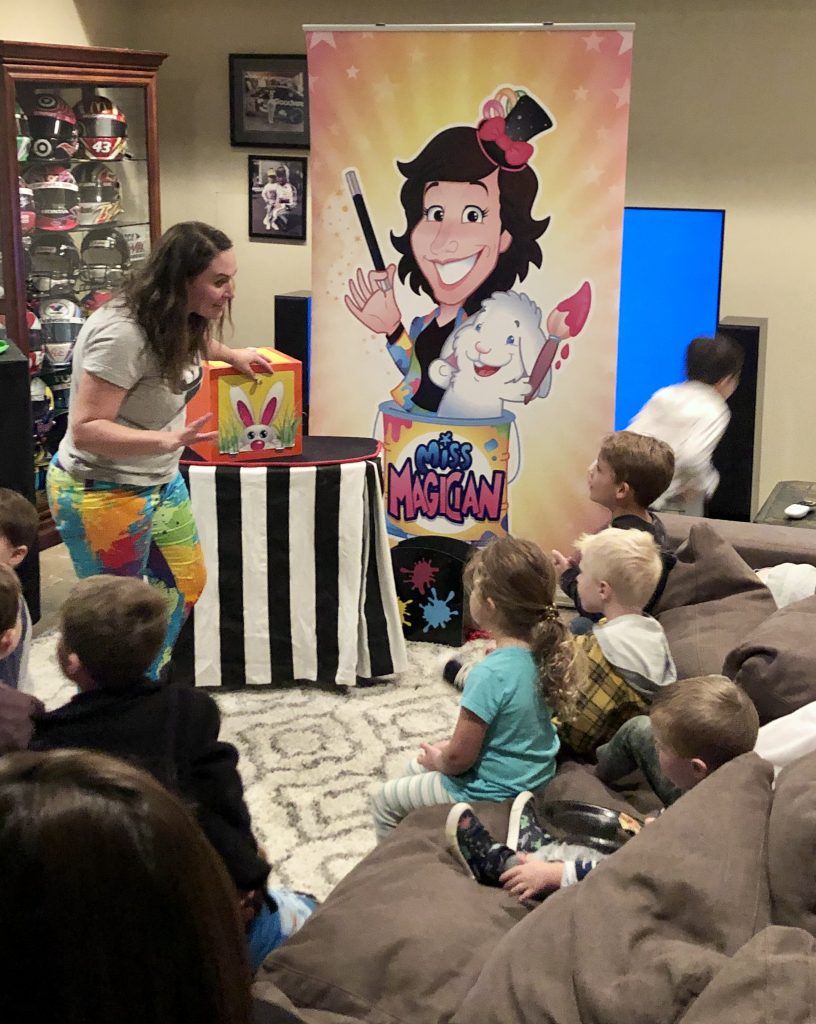 On Wednesday evening, we headed off to my friend Lauras house to celebrate her sons first birthday! She planned an adorable dinnertime pizza party for Elis special day and the boys had a great time running around with their buddies. I also love the fact that the birthday party took place in the early evening on a weekday. While we love celebrating our childrens friends birthdays, sometimes so many weekend birthday parties can get a little overwhelming so having a midweek birthday party that felt like a fun early-evening activity for everyone was such a nice change of pace. We actually did something similar for Chases third birthday party and its something I want to keep in mind for the future, especially since Chase and Ryder have summer birthdays and so often families travel on the weekends. I figured this was worth highlighting here as well just in case you and your crew seem to be running from birthday party to birthday party these days!
Food:Best Pumpkin Bread Recipe /25+ Gluten-Free Thanksgiving Recipes / Spinach Artichoke Stuffed Mushrooms
Fitness: Core Pyramid Workout / One Song Workout: Legs and Cardio
Weekend Sales: 50% off + Extra 15% off with code BUNDLEUP at Banana Republic Factory / 50% off + Extra 20% off with code GFTWENTY at GAP Factory(My orders: Thesecozy plaid footie pajamas for the boys because Chase has been begging for footie pajamas ever since he outgrew his last winter + this sherpa-lined trapper hat and mittens for Ryder + these reindeer socks for stocking stuffers for the boys + this sherpa pullover for me because it looks ridiculously comfy)
Hearty Vegetable Bolognese (I made this one again this week and was reminded, yet again, why this vegetarian recipe is one of my all-time favorites!)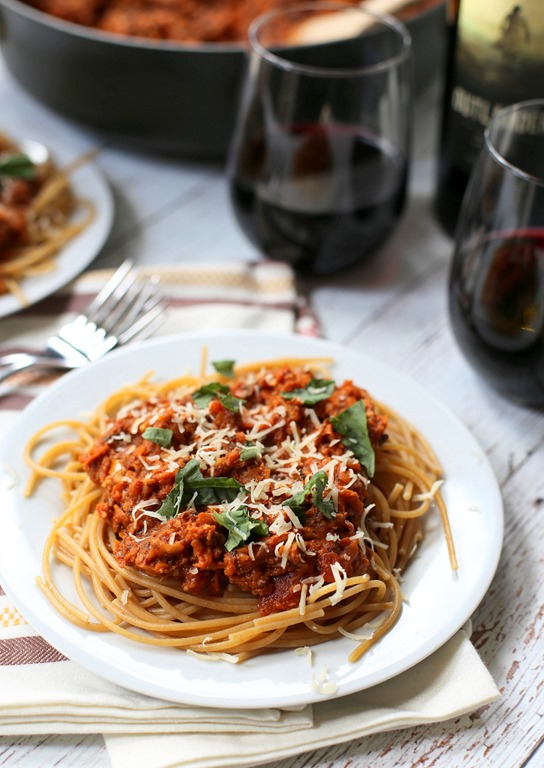 Pumpkin Icebox Cake (Homemade cinnamon whipped cream, Biscoff cookies How could you go wrong?)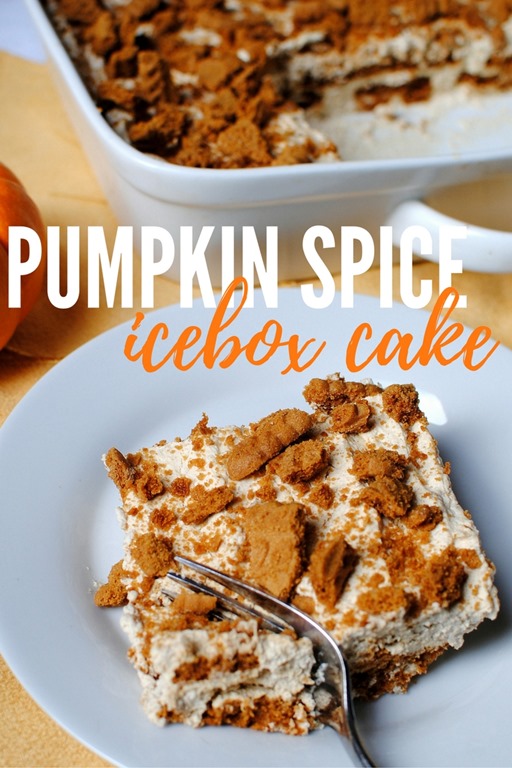 Question of the Day
What is one thing making you smile this week?
The post Things Im Loving Friday #300 appeared first on Peanut Butter Fingers.