It's the most wonderful time of the year for all of us gear nerds - REI's Anniversary Sale! May 15th-25th is REI's biggest sale of the year, and it includes deep discounts on some of our favorite backpacking, camping, and hiking gear. In addition to sale items, REI members also receive 20% off one full-priced item and an extra 20% off one REI Outlet item with coupon code ANNV20.
We scoured the sale and narrowed this list down to the gear we're most stoked about. Enjoy!
---
Footwear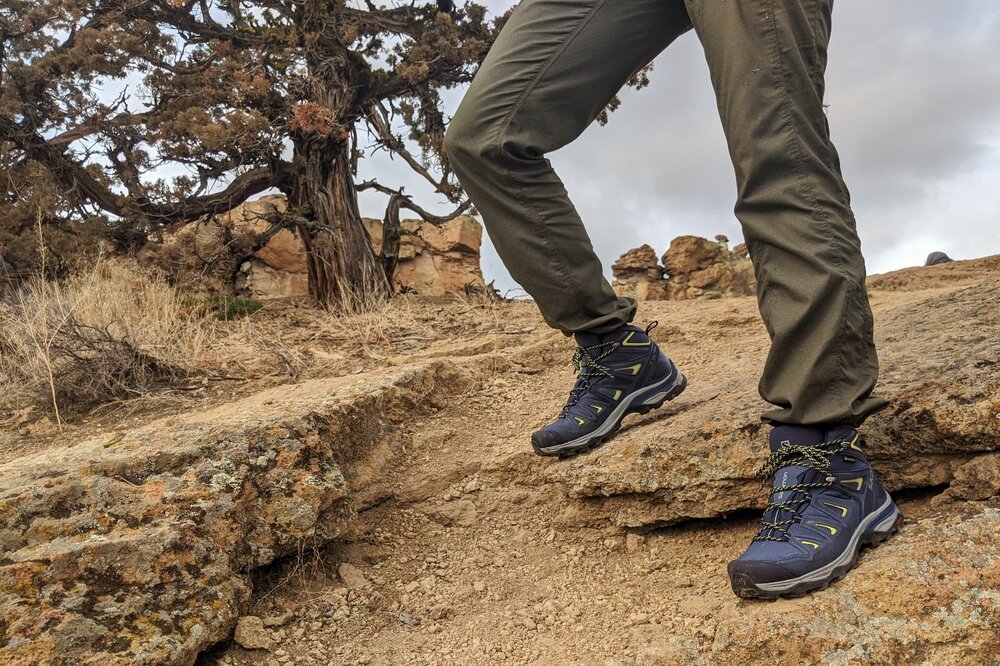 Salomon makes a lot of great kicks for running and hiking and every single pair is on sale at REI. The Salomon X Ultra 3 Mid GTX boots (view women's here) and Salomon X Ultra 3 Low GTX shoes (view women's here) are some of our favorites in the lineup because they feel great right out of the box, they have super cushy soles, and they're lightweight. The X Ultras, along with a few other Salomon models, made it on to our list of the Best Hiking Shoes and Boots.
---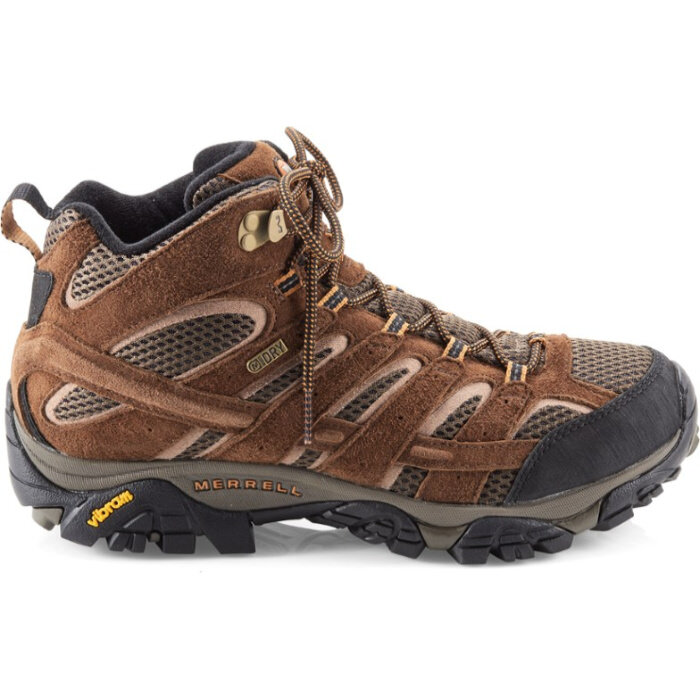 We love a lot of Merrell's shoes, and you can find many of them on our list of the Best Shoes & Boots. We're particular fans of the Moab 2 Mid WP (view women's here) and Low WP (view women's here) because they're comfortable, durable, and a great value for the money. If you're looking for something lighter or non-waterproof, REI's entire selection of Merrell hiking boots and shoes is on sale.
---
Oboz is known for their premium insoles that provide unrivaled support, and now's your chance to snag a pair of their Bridgers or Sawtooths at a great price. The Sawtooth II Low BDry are our favorite women's shoes for hiking on rugged terrain and the Bridgers can be found on our lists of the Best Hiking Boots for Women and Best Winter Boots for Men and Women.
---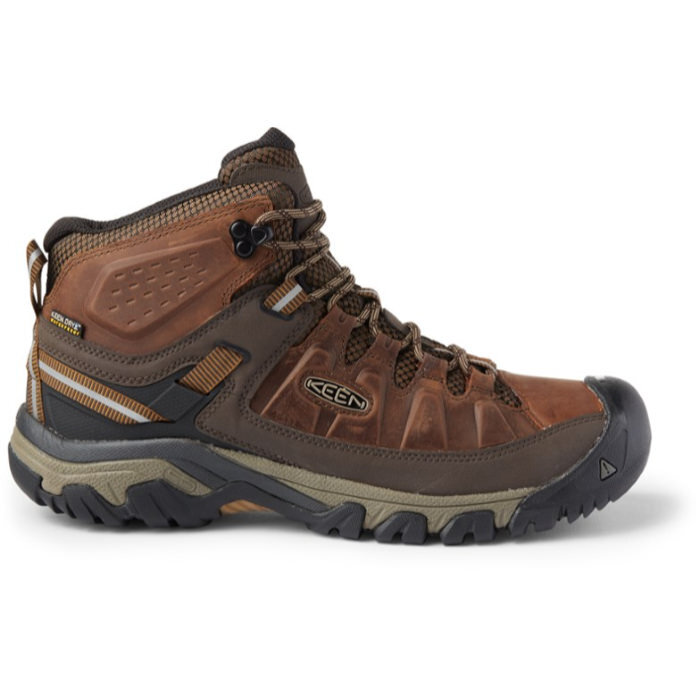 If you've been searching for hiking footwear with a little extra wiggle room in the toe, the Keen Targhees may be just what you need. The Targhees are built with a wider toe box and they require very little break-in to achieve a comfy-all-day fit. We recommend the Targhee III Mid WP (view women's here) if you need ankle support and the Targhee III Low WP (view women's here) if you're looking for something a little lighter.
---
All La Sportiva Footwear is on sale, but our favorite models are the Bushido and the Nucleo High. The La Sportiva Bushido trail running shoes (view women's here) have awesome traction and feel very stable on rough terrain. The Nucleos (view women's here) are super comfy, and they're exceptionally lightweight for how rugged they are. Both models rank pretty high on our Best Hiking Boots for Women and Best Trail Running Shoes for Men and Women.
---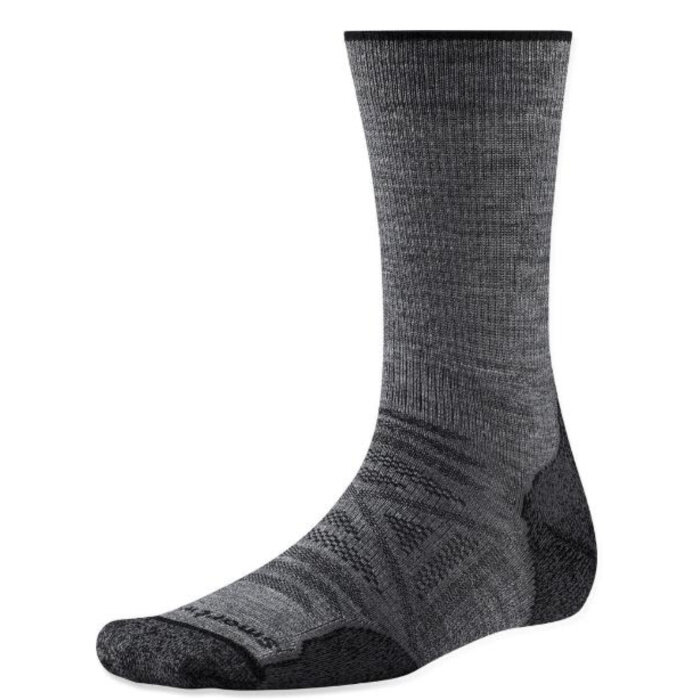 If you hike as much as we do, you know how important it is to have quality socks. Smartwool socks are warm, well-made, durable, and have padding in all the right places to keep your feet happy. Our favorite model from our Best Hiking Socks Guide is the PhD Outdoor Light Crew. If you're looking for an even more affordable option, all REI Co-op socks are on sale as well.
---
Tents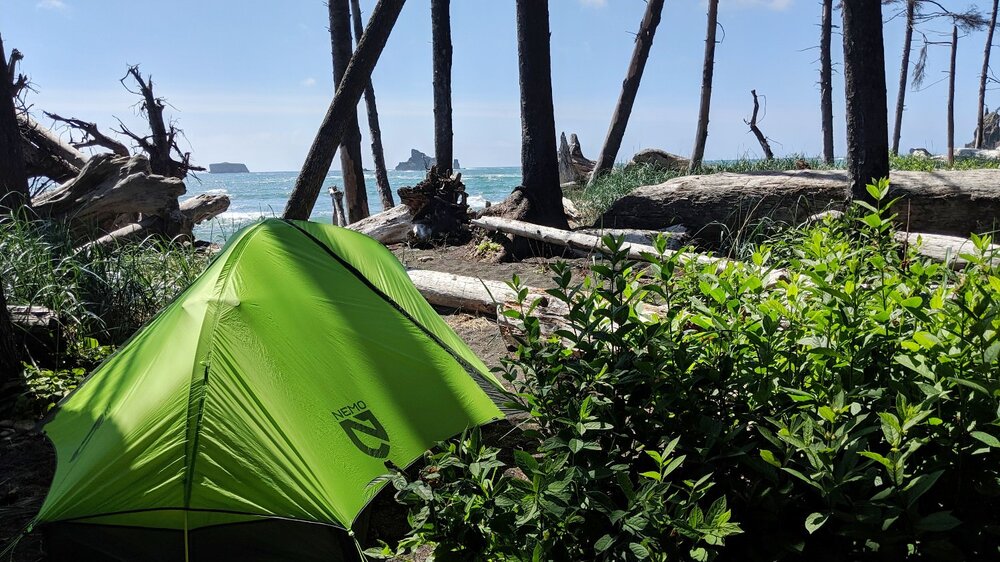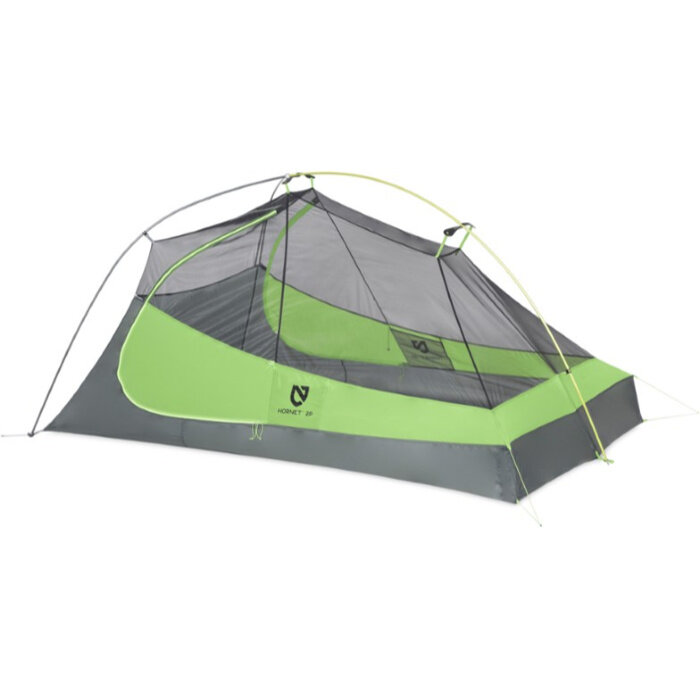 The NEMO Hornet 2P is a great option for solo ultralight backpackers who like having the luxury of two doors and enough interior space to keep your gear in the tent. The Hornet also comes in an even lighter Elite model and a 1P version. You can find the Hornet on our list of the 10 Best Backpacking Tents.
---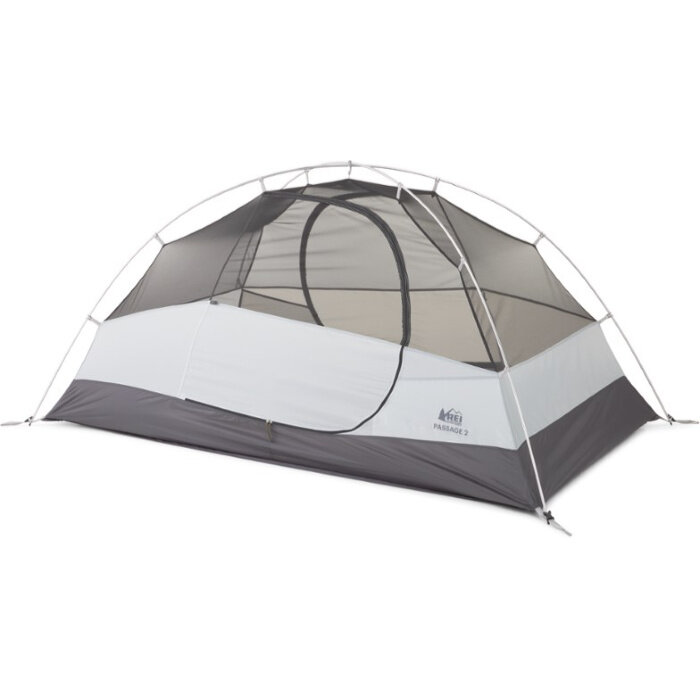 The REI Co-op Passage Tent series strikes a great balance between functionality and price. If you're new to backpacking or on a tight budget, this is an excellent tent to start out with. The weight and bulk of the Passage 2 isn't bad when split between two hikers, and the Passage 3 is good for family camping on a budget. These tents can be found on our 10 Best Backpacking Tents, 10 Best Camping Tents, and 10 Best Budget Tents lists.
---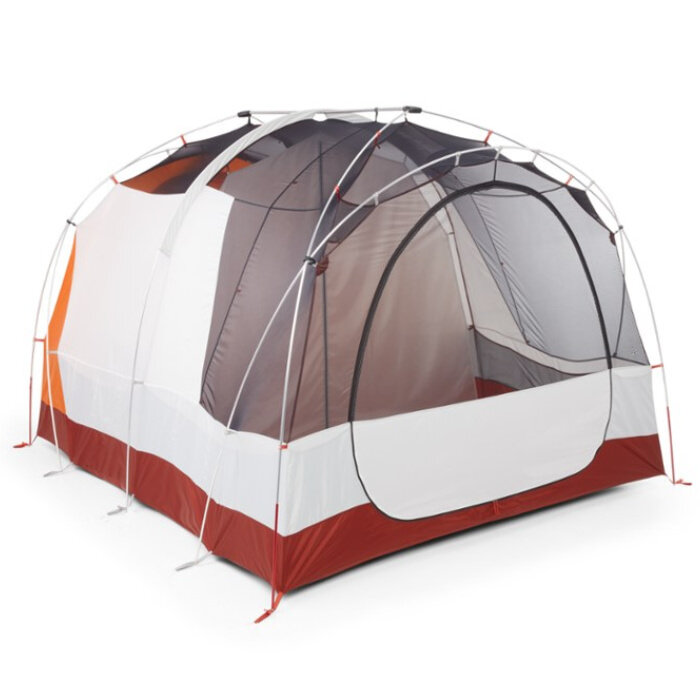 If you're looking for a baller nature palace to make your camp neighbors jealous, the Kingdom tent series won't disappoint. The Kingdom is spacious, durable, and provides great weather protection. This tent comes in 4P, 6P, and 8P models, all of which pack down surprisingly small and are fairly easy to set up. We crowned the Kingdom 6 "best luxury camping tent" on our list of the 10 Best Camping Tents.
---
Backpacking Packs, Travel Bags & Daypacks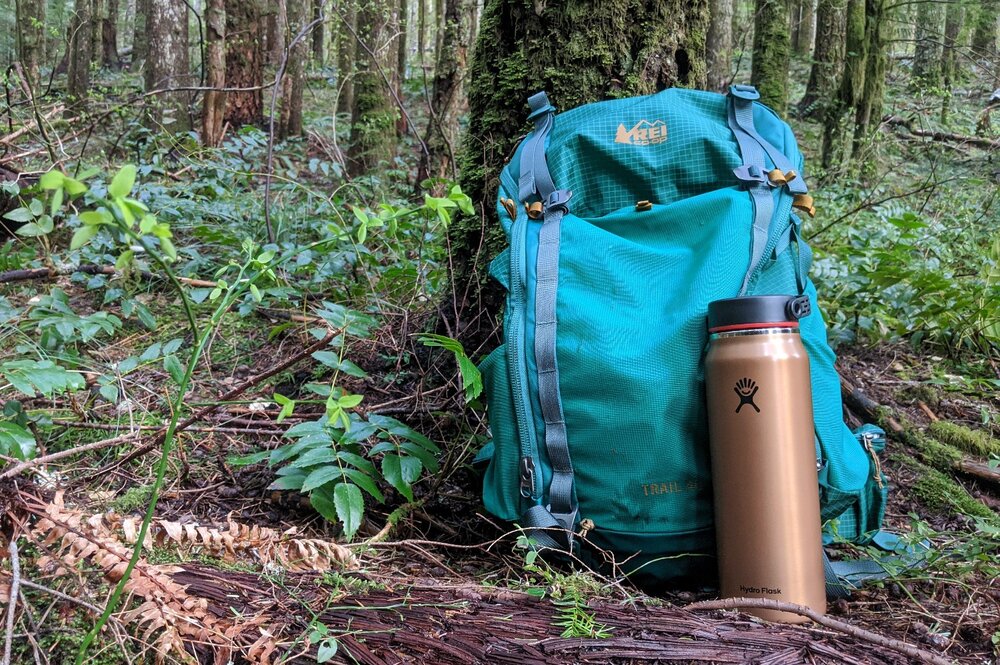 The Black Hole Duffel by Patagonia is a burly travel bag that can carry a ton of gear and withstand a lot of wear and tear. They're super durable, spacious, and convenient for general travel, as well as stashing backpacking gear for international hiking trips. They're offered in a range of sizes and models.
---
The REI Trail Packs are a line of affordable and compact daypacks, hydration packs, and trail fannies. Our favorite of the bunch is the Trail 40 (view women's here), because the main zipper opens the whole front of the pack making it ideal for light travel.
---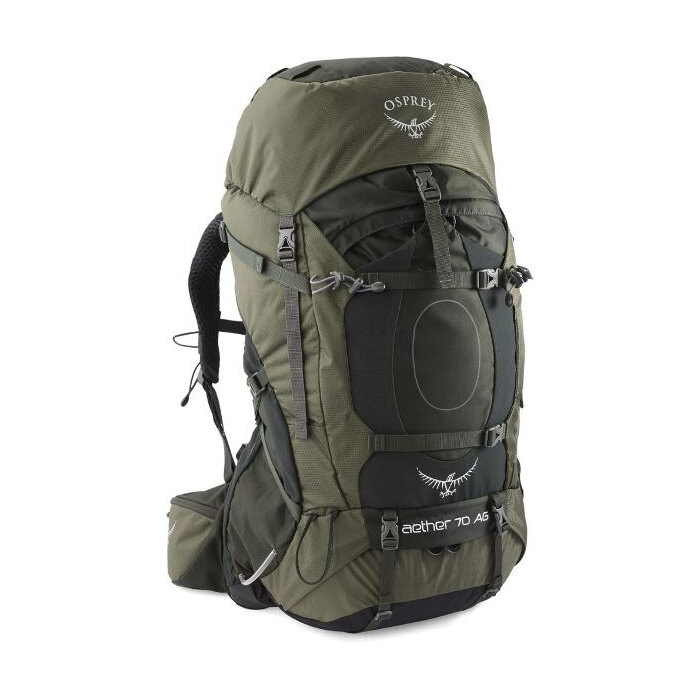 If comfort reigns supreme for you and you don't mind carrying some extra weight into the backcountry, the Osprey Aether AG 70 (men's) & Ariel AG 65 (women's) are great options. While the Ariel and Aether are heavier than packs we generally hike with on our ultralight trips, they're a fan favorite in many backpacking circles. They're available in a range of sizes.
---
Sleeping Bags & Sleeping Pads
If you're looking for a comfortable sleeping bag with a lot of space, the NEMO Disco 15 and Women's Disco 15 are a great option. Both make our Best Sleeping Bags list for their roomy comfort. NEMO also makes the Disco 30 and Women's Disco 30 for those who do most of  their camping in summer.
---
NEMO recently updated one of our long-time favorite sleeping pads: the NEMO Tensor Insulated Pad. In our opinion, this pad's greatest strength is how quiet and comfortable it is compared to the competition. The latest version of this pad is lighter and warmer than the previous model, and has zero-profile valves and an included pump sack. This pad has earned a spot on our Best Sleeping Pads list.
---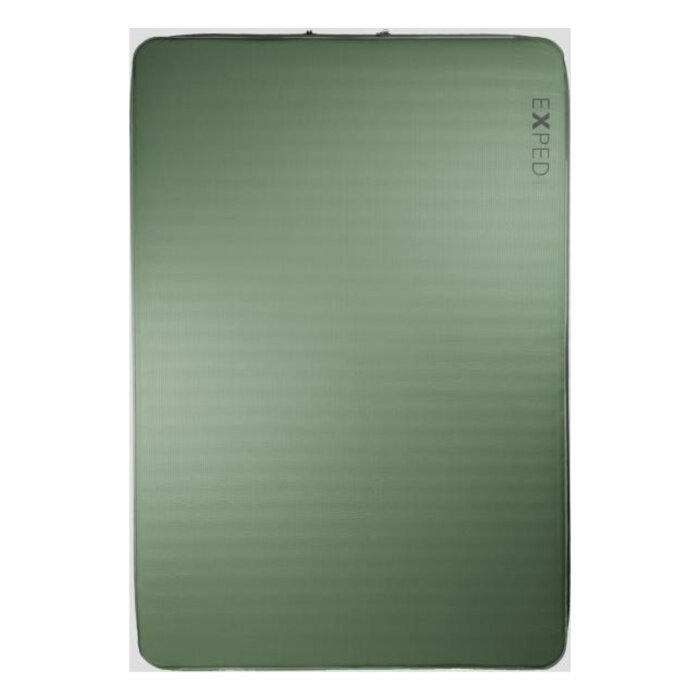 You've got the campground castle and you've got the throne to go with it, all you're missing is a royal camping bed chamber. The Exped MegaMat Duo 10 Sleeping Pad is one of the most luxurious camp mattresses we've ever tried, and may be just what you need to complete your car camping kingdom. If you're looking for something a little smaller to outfit your converted van, check out the regular size MegaMat 10. If you're looking for something a little more affordable REI's Camp Dreamer Insulated Air Sleeping Pad is also on sale.
---
Clothing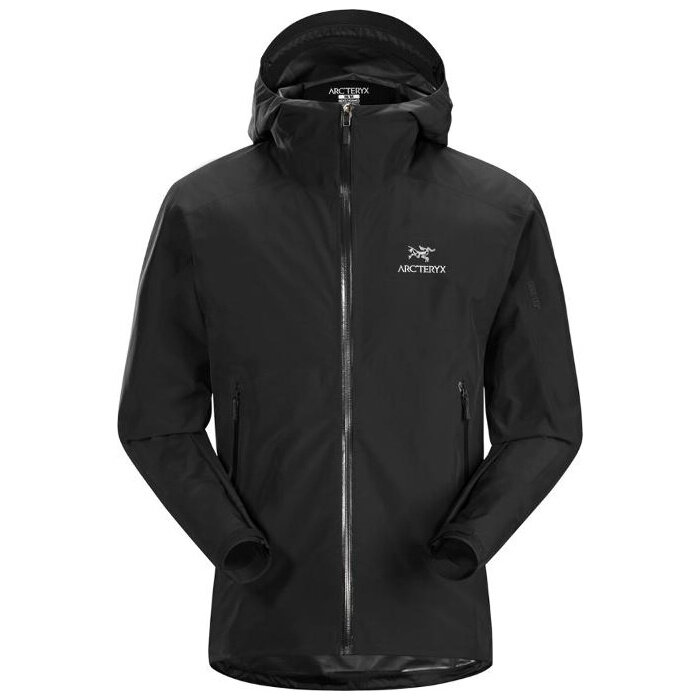 Arc'teryx is known for their unmatched quality in outdoor gear, but also for their high prices. Well, this is your chance to score any full-priced Arc'teryx item for 25% off. We've tried a lot of their jackets over the years, and we're big fans of the Zeta SL Rain Jacket and Pants and the Cerium LT Down Hoodie, which both make our Best Rain Jackets and our Best Down Jackets lists respectively. We also really love the Atom LT Insulated Hoodie and the Kyanite Hoodie for around town.
---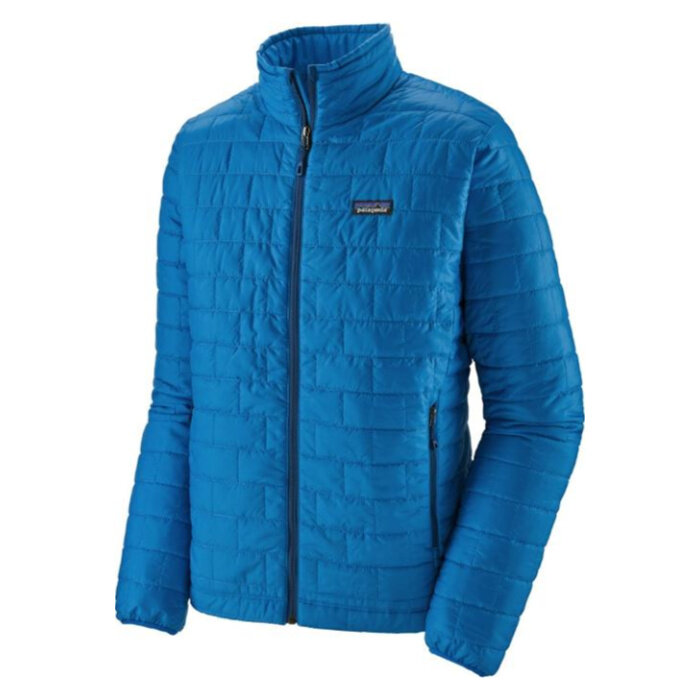 Patagonia's Nano Puff Jacket (men's and women's) is great for 3-season adventures, but also stylish enough to wear around town. It's lightweight, comfortable, and highly compressible. What sets this jacket apart is the synthetic PrimaLoft Insulation, which helps retain heat better than down in wet conditions.
---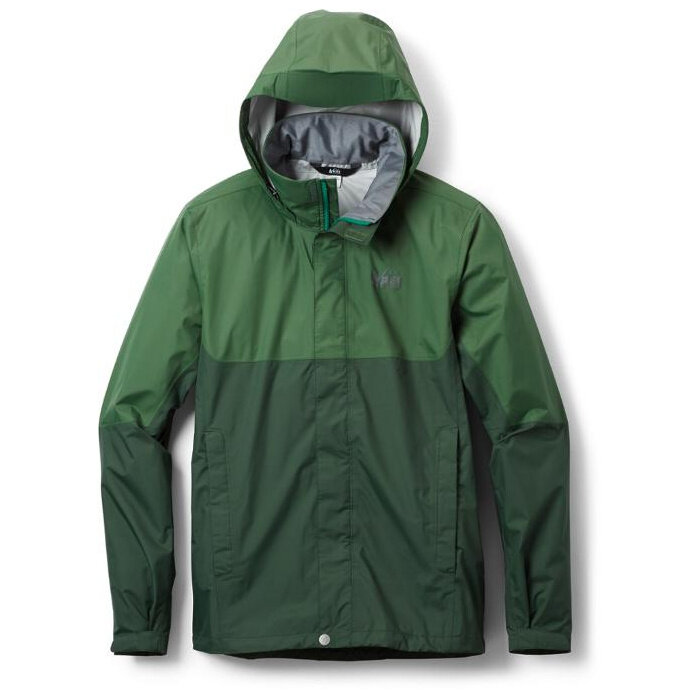 The REI Co-op Rainier Rain Jacket (view women's here) may be a budget jacket, but that doesn't mean it isn't awesome! It has all the features you could want in a rain jacket (like pit zips and hem/hood adjustments), it's lightweight, and it comes in a wide array of nice color choices. Pick up the Full-Zip Rainier Rain Pants (view women's here) to complete the look and to feel like an unstoppable rain defying machine. The Rainier rain gear can be found on our lists of the 10 Best Rain Jackets and Rain Pants.
---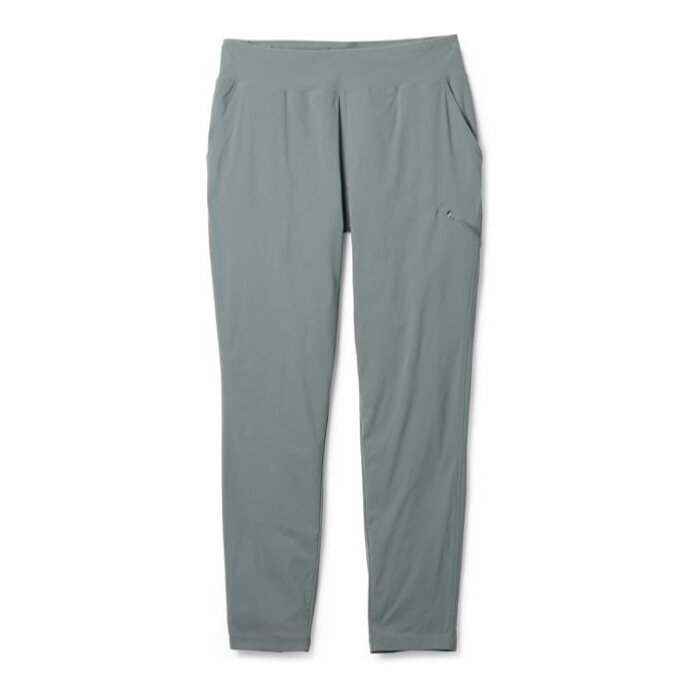 Mountain Hardwear makes a lot of cool outdoor threads, but our favorites are the Ghost Whisperer/2 Hoody (featured on our 10 Best Down Jackets list)and the Dynama/2 Ankle Pants (featured on our 10 Best Hiking Pants for Women list). The Ghost Whisperer is on clearance so there's no 25% off, but you can use your Outlet Coupon on it to get an extra 20% off the already heavily discounted price.
---
REI offers their popular Sahara pants in men's Convertible and Roll-up and women's Convertible. No matter which style you go with, you'll be donning a light and breathable pair of performance pants with pockets galore. As part of REI's effort to create an environment of "outdoors for all" they also offer the Sahara pants in a range of lengths (women's petite and tall) and extended sizes for men and women. Both the roll-up and convertible versions are top picks on our Best Hiking Pants for Men and Women lists.
---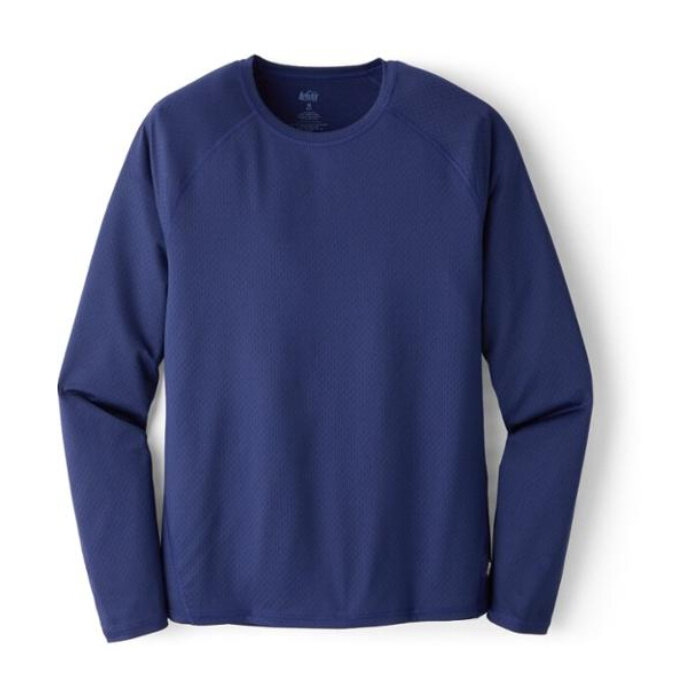 Base layers can add a lot of warmth to your clothing system without adding a lot of weight. We've been using REI's Lightweight Base Layers on backpacking trips for years. As hard as we've tried, we can't get these things to stink. We're partial to the Long Sleeve Crew Top (view women's here) and Base Layer Bottoms (view women's here) combo, but REI makes a wide variety of styles to suit your personal taste. For more information on creating an effective backpacking clothing system, check out our Backpacking & Hiking Clothing 101 post.
---
Accessories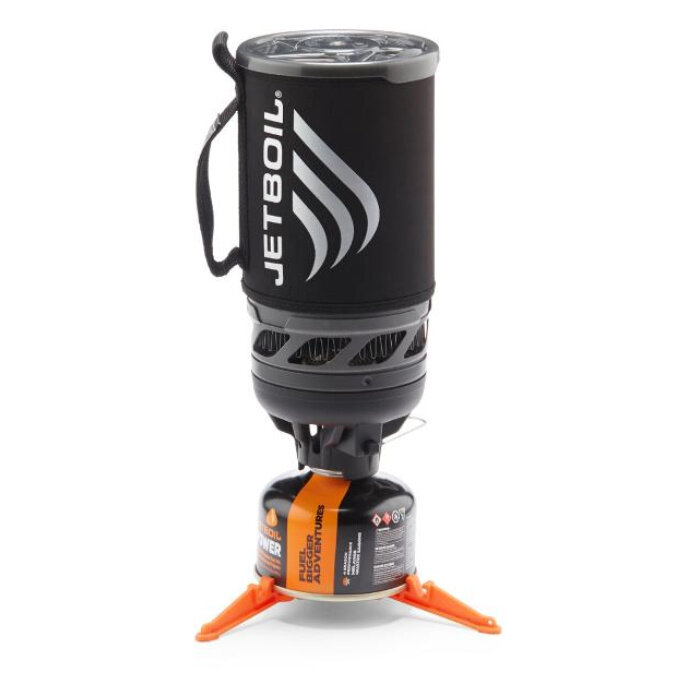 If you mostly rehydrate backcountry meals like we do, you'll be hard-pressed to find a better option than the Jetboil Flash, which is a top choice on our Best Backpacking Stove List. When it comes to boiling water quickly, the Flash lives up to its name, and costs less than some of Jetboil's other systems. Though the Flash lacks simmer control, this isn't a deal breaker for most.
---
If you've been saving your lunch money for a personal locator beacon of your own, now's a great time to buy. The Garmin InReach Explorer is a two-way communicator, GPS device, and emergency locator beacon all in one. We like carrying one for peace of mind on extended trips in the backcountry. The Garmin Fenix 6 Watch series is also on sale and is great for GPS and fitness data for everyday use and on shorter backpacking trips.
---
Helinox makes a lot of pretty awesome camp furniture, some of which is even light enough to backpack with. Their sleek and functional designs do come at a price though, so this is a great opportunity to up your camping game with a new chair or table. The ultralight Chair Zero, high-backed Sunset Chair, and the next-level Chair Two Rocker are some of our favorites from our Best Backpacking Chairs and Best Camping Chairs lists.
---
If you haven't jumped on the trekking pole hype train yet, check out our Pros and Cons of Hiking with Trekking Poles post to see why we like them. We like poles with cork handles because they help keep clammy hiker hands from developing blisters. Black Diamond's Alpine Carbon Cork and Trail Ergo Cork trekking poles are two of our favorites and they can both be found on our Best Trekking Poles list.
---
Looking to upgrade your car camping game? The portable and convenient Eureka Ignite 2-Burner Camp Stove will allow you to impress your friends and cook some gourmet meals around the campfire. We love its simmer control function for more precise cooking. The Eureka 2-Burner is  a rugged and durable stove with an easy-to-use push button ignitor, all at an affordable price.
---
The Nalgene Wide Mouth 32 oz. is pretty much synonymous with the words "water bottle". We own 10 or so of these in different colors and patterns, adorned in stickers from our favorite national parks and breweries. We take them backpacking. We take them grocery shopping. We take them just about anywhere. If you prefer slender water bottles that fit in small cup holders and daypacks, check out the Nalgene On The Fly 24 oz.. The Wide Mouth and OTF bottles both made our 10 Best Water Bottles list.
---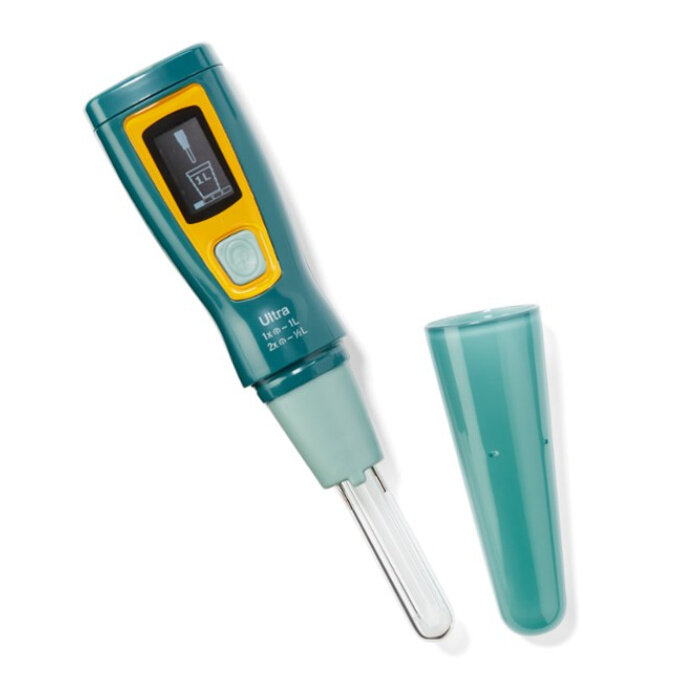 Katadyn makes some of the best water filters and purifiers on the market. One of our favorites is the lightweight (2 oz) and compact Katadyn BeFree Water Filter Bottle, which is great for day hikes and quick backcountry trips. We also love the Katadyn Ultra Water Purifier because it kills EVERYTHING swimming around in your water bottle. It's a little heavier than some other filters, but it provides great peace of mind if you're backpacking in a remote area with questionable water sources.
---
REI has designed a large line of coolers that ranges from flat-packs to backpacks. We own the Pack-Away Cooler in multiple sizes and we love them for two reasons: they take up virtually no space when not in use and they have a convertible design that turns them into a lunchbox. Nothing beats that! The Trail Split Pack Cooler is a unique backpack-style cooler that's perfect for carrying everything you need for a day at the beach. The top compartment holds all the essentials, like towels and a change of clothes, and the bottom compartment can pack up to 12 cans plus ice. Amazing.
---
All Black Diamond headlamps are on sale, but the Black Diamond Spot 325 has been a tried and true favorite of hikers and climbers and is a top pick on our Best Headlamps List. It's sleek, comfortable, and stays the brightest for the longest out of any of the headlamps we tested. We highly recommend this feature-rich, high-quality headlamp and we think its price point makes it an exceptional value buy compared to the competition.
---
If you have a small vehicle, large family, or just generally travel gear-heavy, a roof box can be one of the best investments you'll make. But investment is the right word - they aren't cheap. This is why it's a good time to snag one at a discount. We love the Yakima SkyBox 16 Carbonite Cargo Roof Box, which is spacious yet aerodynamic, easy-to-mount, and overall very convenient.
---
Other Awesome Deals
This is one of the biggest and best sales we've ever seen from REI. Because of this, it was very difficult for us to narrow our list down to only 30 pieces of gear we were stoked about. Below are some additional items that are also excellent deals in this sale.
---
20% Coupons
In addition to all the great sale items, REI members can also take advantage of two coupons - one for 20% off one full-price item and one for 20% off an Outlet item. Below are some of our favorite big-ticket items that would be great options for using your full-price coupon. Remember to use coupon code ANNV20 to apply your discount at checkout.
Oh yeah, if you're not an REI member, don't fret! You can pick up a lifetime membership for $20 and still get to use the 20% off coupon.
---
More Information
We hope this guide helps you find some great outdoor gear that you'll love for years to come! If you found this guide helpful, please feel free to share it with friends and click the little heart button below to give us a digital high five.
For more popular CleverHiker content, check out the following links:
---
---
Some of the links on this page are affiliate links, which means we may receive a modest commission if purchases are made through those links. This adds no cost to our readers and helps us keep our site up and running. Our reputation is our most important asset, which is why we only provide completely honest and unbiased recommendations.