• Decor • DIYIdeasAndCraftsForWomen • Holiday • Holidays • IdeasByProjectType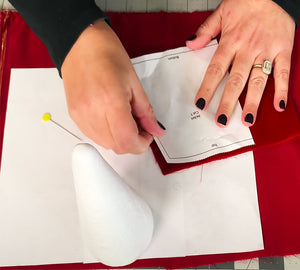 s. This Santa gnome has a pattern that you can purchase, which makes this project easier. I love how this doesn't project doesn't involve any sewing. You can just use a hot glue gun to create this Santa gnome which is impressive. The Santa gnome is built on a cone or any base of your choice. Plus, the velvet jacket and pants add the true Santa look on this gnome. This would be a great Christmas gift to give someone or to place around the house as Christmas decor. Sarah's tutorial is very detailed and she has time stamps if...
---
• Dessert • Holidays • Pie • Recipes • Thanksgiving
SO good! Pie crust, pumpkin, eggs, sugar, pumpkin pie spice, corn syrup, butter, vanilla, and chopped pecans. You can make the pie a day or two in advance. Top the pie with whipped cream or vanilla ice cream. A must for your holiday table! Pumpkin Pecan Pie - Two Favorites in OneCan't decide between pumpkin and pecan pie for the holiday dessert table? Why not have both in the same pie? This Pumpkin Pecan Pie is the best of both worlds. Pumpkin pie on the bottom and pecan pie on the top. All you need is some fresh whipped cream...