• Boys • BreakingMasculineStereotypes • Children • Education • FeaturedContent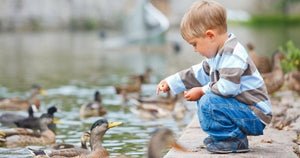 My cousin Iris goes to school to be a nurse.  She has to wear black shoes with the tall heels and the first thing she does when she comes home is take the shoes off and leave them at the bottom of the stairs.  I was there, I saw her do it. "Can I try on Iris' shoes?" Something about asking her threw Aunt Bernice into a tizzy, she couldn't say yes or no, she swallowed hard, smiled, but her eyes looked sideways at the wall.  One of those questions that had special extra meaning. "Why can't I try on...
---
• Advice • Bits • Boys • FeaturedContent • Library
Notice its color, the nature of the handwriting on it, the placement of the addresses, study the stamp, among other things. When I was a child, I wrote an address on an envelope. I was at the library and showed the envelope to the librarian. He told me that I had placed the addressee's address on the wrong location on the envelope. He addressed another envelope to show me the correct location for the address. I was grateful for the lesson but paid more attention to how the librarian dressed. He wore clothing that were decades old. This was the...