• Men • MensFashion • MensStyle • Style
But with the latest 'in' styles and prints barely seeing a month or two of daylight before we're onto the next, the prospect of trying to keep up once again can take the fun out of it all. But any sartorial male will know, the key to maintaining a well put-together image year-round isn't about chasing fashion – it's about building a carefully crafted capsule wardrobe that comprises some classic pieces that will never go out of vogue. There are certain garments that not only go with everything, but have long stood the test of time – and by opting...
---
• Accessories • Men • ShoesForMen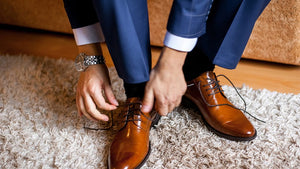 Regardless of the style you prefer, your outfit should be comfortable first and foremost. Therefore, choose good shoes that provide comfort and complement your image. Well-chosen shoes are the basis of every groomed man's outfit. Men's shoes should be chosen according to several criteria, the most important of which is color. Properly matched colors will emphasize your character and make you feel unique. Find out how to match the color of men's shoes to your outfits. How to match men's shoes with a suit? Footwear is one of the most important elements of any outfit. We can even say that...
---
• Men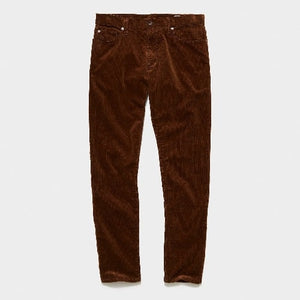 Corduroy, though often associated with decades prior, has been making a comeback in recent years – and we're pretty happy about that! Not only does the corduroy trend allow us to add a splash of texture to an outfit, but corduroy is also a comfortable and sustainable addition to your wardrobe (provided it's made of organic cotton).  If you haven't worn a lot of corduroy in your day – and hey, you're not alone if this is the case – you may be a little bit perplexed when it comes to incorporating this unique fabric type into your wardrobe. While...
---
• Deals • Men • Reebok • TeenDeals • Women
Score big savings on Reebok workout apparel! Head over to Reebok where you can score up to 50% off sale apparel AND an extra 10% off when you use promo code GETEXTRA at checkout. Shipping is always free for Reebok Unlocked members (free to join). And, you'll earn rewards and other savings and offers on your birthday and with subsequent purchases! Check out these deals… Reebok Women's Tanks & Tees as low as $9.97 (regularly $20) Use promo code GETEXTRA (50% off + 10% off) Shipping is free for Reebok Unlocked members (free to join) Final cost $4.49 shipped! Reebok Men's Tees as low as...
---
It's a powerful weapon if you know how to use it, but has the potential to look truly terrible if styled poorly. Get it right and you're Marlon Brando. Get it wrong and you're a mid-life crisis personified. Half the battle is wearing it with confidence. Nothing looks more contrived than a guy in a leather jacket who seems unsure of himself. In order to really nail that devil-may-care, rockstar air that goes hand in hand with this piece of outerwear, you need to approach it with conviction. And that's a hell of a lot easier if you actually know...