• AffordableShopping • Fall • Shopping • Slippers • Winter
You know that feeling when you get home after a long day and can't take your work clothes off fast enough to get into a cozy outfit? Yeah, same. Over the years, I've found that it doesn't matter what oversize-pants-and-ex-boyfriend's-old-shirt combo I'm wearing, but it does matter what slippers I'm wearing. Now I wouldn't necessarily call myself a slipper connoisseur, but I am - in a sense - a slipper connoisseur. I grew up in UGG slippers, and while I'll always love the brand, I just knew there was more footwear out there for me dip my toes into (pun...
---
• Fall • KellyInTheCity • LincolnPark • Outfits • Style
Scalloped Cape (30 percent off with code "FRIENDS." Also check out the navy buffalo plaid one and this plaid poncho! J.Crew Factory also carries a navy one that's adorable.) / Plaid Boots — 30 percent off with code "FRIENDS." (In navy here and in black here.) / J.Crew Scalloped Sweater (On crazy sale with code "TAKENOTE.") / Hudson High-Rise Jeans / Mark & Graham Suede Tote / Ray-Ban Sunglasses Turn on your JavaScript to view content After a hefty six-month break, I'm starting to regularly shoot outfits again. It was a maternity leave of sorts, I guess.  It's funny; I truly thought...
---
• Apparel • CarCamping • Fall • Hiking • OutdoorGear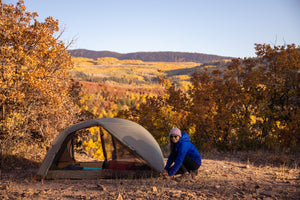 This post is sponsored by REI Just because it's fall doesn't mean camping season has to be over. In fact, camping in the fall can be gorgeous with bursting colors, fewer crowds, and nice campsites that would be impossible to score in the busy summer season. Sure it may be cooler and the days shorter, but all it takes is a little extra prep work to make sure you're ready for an epic fall camping trip under the stars. Get out and enjoy the crisp fall air with these fall camping tips. Preparing for the Weather Perhaps this is a...
---
• Fall • MyLooks • WearToWork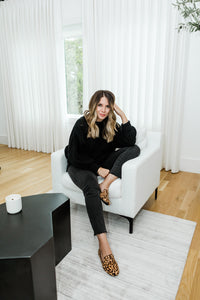 OK, listen up teachers, moms wrangling toddlers and anyone else that might find themselves on their feet for a long period of time. I found a loafer that is just as comfortable as it is chic. Meet The Starling in Cheetah Calf Hair from Birdies. It's no wonder this shoe has almost 1000 positive (and verified) reviews. I've been wearing these shoes for about two weeks now and it was easy to see what all the buzz is about –– this shoe is incredibly comfortable. Like you don't want to take it off. I wore my Birdies on our evening walk,...
---
• Fall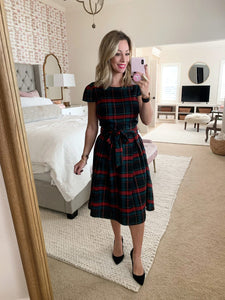 The Gibson x Hi Sugarplum Holiday collection just launched and the styles are a fun take on a traditional look with a modern prep, happy vibe!  The pieces easily mix and match to create outfits as sets or separates that you can wear throughout the entire season. From family holiday photos to festive parties and gatherings, this collection has everything you need!  And I already found my New Year's Eve dress!  Can someone please throw a party? For size reference : I'm petite, 5'1, 110, 34D.  I usually wear 0P or 25 in jeans and XS or 0P tops. Without...