• EditorsPicks • Lifestyle • TheLinkUp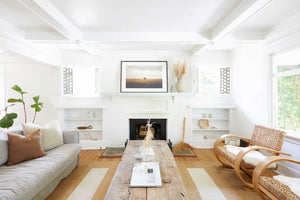 Hello friends and welcome back! We don't know about you, but we think Sunday funday is made even more fun with The Link Up, and today is a VERY special one because it is the first after being formally introduced to you all via this post. Now that we are all best digital friends, these links are even more special, right? Right. Let's get to it: First up, today's featured home tour (via Lonny) is the breath of fresh air we all needed, and we definitely suggest clicking over to see the rest if you love a neutral home as much...
---
• classylady4lyfe • EditorsPicks • Fashion • Shopping
Fall dressing just makes me so damn happy. Cinching my wrap coat, hearing my boots click on the sidewalk, letting the wind tug tendrils out of my ponytail. The simplest pleasures. And since fall dressing is my one true nirvana, here are all the pieces I recommend investing in for peak fall and winter wardrobe success. Go forth and get cozy, friends.     Honestly, at the end of a long work day the only thing I want to do is come home and fall into a pile of cashmere turtlenecks. They are just. so. damn. snuggly. I know what...