• Decorating • Doormats • Entryway • FrontPorch • Living • MomLife
Mom life is the best life... Right? Well, it's certainly rewarding and exciting and challenging and exhausting and frustrating and totally mind boggling... and did I say exhausting yet? (I can't remember, I'm really tired today.) To get the message out there, we've rounded up ten of our favorite doormats that tell it like it is.  Related: How to organize your mudroom or entrance way #MomLife Doormats That Tell It Like It Is Yes, being a mom is not for the faint of heart... The work can be draining, the hours can be long, and the house will inevitably be...
---
• Lifestyle • MeTime • MomLife • SelfCareForMoms • SelfCareTips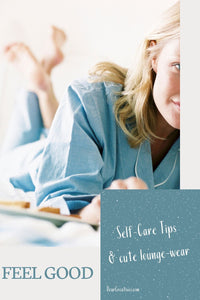 These simple ideas and self-care tips are perfect for getting yourself back on track and feeling good! Caring for yourself is so important whether it's in stressful times like this or when we are back to our normal routines. Whether you are working from home, a parent now tossed into homeschooling or just trying to balance our new, "normal life" stuck indoors I hope these simple healthy lifestyle tips help you.  Self Care Tips Why Self Care Matters  Our personal wellness is a balance of all aspects of our health; physical, mental and emotional well being. We need to make...