• Boutique • CrazyDeals • Fashion • Jane • Women
Check out these super cute tees! Head over to Jane where you can get one of these Autumn Tees for only $14.99! (Reg. $29.98) Sizes range from X-small to 2XL with several shirt colors and designs to choose from. These crew neck tees are the Bella Canvas brand and unisex-sized.  They are made of combed and ring-spun material that is soft, comfortable, and cute.  It pairs perfectly with your jeans/shorts/yoga pants! *Shipping is FREE with your purchase! #CrazyDeals #Fashion&BeautyDeals #Jane #Women'sTees #Boutique
---
$39) Jane has these super cute Women's Bentley Dress Joggers | S-XL for only $25.99 Shipped! (Reg. $39) Comfort meets style in these adorable pants featuring a thick waistband, soft material, and pockets. Dress them up with a cardigan and booties or dress them down with a t-shirt!  Grab your colors and sizes now while you can! #AllDeals #Jane #Joggers
---
• Fashion • Jane • OnlineShopping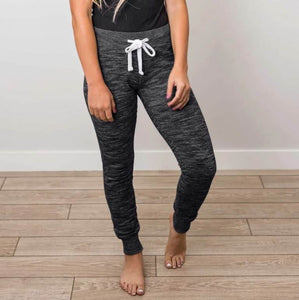 $40) Whether you're spending a lot of time at home these days or you go out to run errands and pick up the kids from school, these joggers are a must-have for comfort and style. Get these ​Heathered Tie Waist Jogger Pants on sale for $16 (reg. $40)! These heather washed joggers are the ultimate loungers, and they have a drawstring feature allows you to cinch your waist as much or as little as you like. From watching TV to taking a walk or running errands around town, you'll be super comfy and look cute in these joggers. Pair them...
---
• Fashion • Jane • OnlineShopping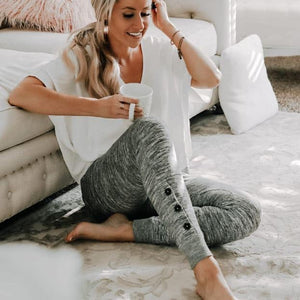 We've been spending a lot of time at home, as I'm sure all of you have. So, I've been spending a lot more time in comfortable clothes. These Button Loungers are SO cute, and I definitely need to add these to my collection. Get these on sale for just $21 + FREE shipping! These are cutest, comfiest, softest, jogger-style lounge pants. They have a cute button detail on the bottom cuff, a slimming fit, front and back pockets, and tie waist. And, they come in 4 colors. You can stay and feel cute while hanging out at home in these!...