• Fashion • Macys • Sale • Shop • Shopping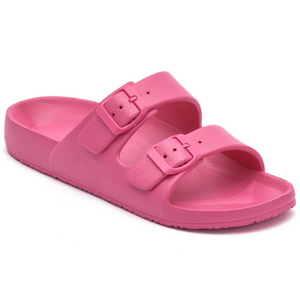 Out of nowhere, it's suddenly summer. OK, well, almost! The warm weather is coming in hot and heavy and I'm fully ready to put my winter coats in storage and stock up on a few new summery pieces. Where to buy them, you ask? At Macy's Friends & Family Sale, natch! As much as I love shopping small and supporting local businesses, I find that larger retailers always reel me in with their seasonal Friends & Family sales. The prices are just too good to resist, so every now and then I indulge—and by indulge, I mean place an absolutely...
---
• 1 • 10 • 11 • 12 • 13 • 14 • 15 • 16 • 17 • 18 • 19 • 2 • 20 • 21 • 3 • 4 • 5 • 6 • 7 • 8 • 9 • BONUS • Funny • Shopping • Wear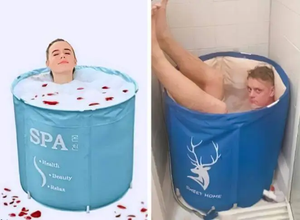 You can't be completely sure what kind of merchandise you will receive in the package and whether it will look exactly like the picture posted online. #1 It's Not the Most Comfortable Home Spa mastersaitek/reddit#2 The Slide Is More Fun for Dolls Brandonfitzy5/imgur#3 In a Golden Mask Not Every Woman Will Look Like a Queen emilyymads21/reddit#4 Trainers That Are Extremely Hard to Design temons99/pikabu#5 Why Does the Bride Look so Wrestler? plutchina/reddit#6 There Was Supposed to Be an XXL Version of the Pool leftcrow/reddit#7 A Hat That Became a Balaclava DanielJayPizzle/reddit#8 Florists Also Fail Sometimes jtaylor950/reddit#9 Peas Make the Majority...
---
• Everlane • Fashion • Sale • Shop • Shopping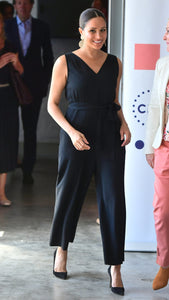 While it may seem that everywhere you look there's another sale popping up (About which we are not complaining!!), with these unprecedented times it can be difficult to know what exactly you might need in your closet this summer. Although we definitely support stocking up on a few trendy pieces for the season, it's also important to make sure you have your bases covered. The Everlane May 2020 sale is the perfect opportunity to score so majorly cute summer essentials—and Meghan Markle's go-to jumpsuit—on sale. Right now, Everlane's "Choose What You Pay" sale is back for summer. (!!) From a pretty pink...
---
• Athleisure • Inspiration • LifestyleBlog • LizAdams • Shopping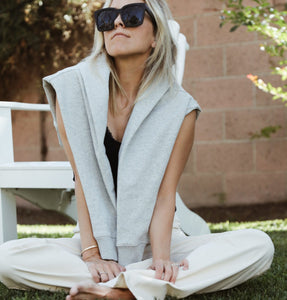 As the lock-down continues, many of us are simply looking for ways to cope. For some, that means ordering Italian food for five consecutive meals, while the arugula and salmon you bought at Jewel rot in the fridge. For others, it means vacillating between the simultaneous ecstasy and aggravation of not-having-anything-to-do. Still for others, it means sobbing over a puzzle until the cardboard pieces begin to disintegrate. Yet— as states across the country begin to reopen, a tiny flutter of hope for a normal summer is starting to stir in all of us. At Lux and Concord, that means dreaming...
---
• Fashion • Loungewear • SelfCare • Shopping • StayAtHome
For some, tackling home projects, getting ahead on work, and spring cleaning are keeping them extra busy. For others, watching everything on their Netflix queue, catching up on sleep, and relaxing are more in line with their daily to-dos. And most of us are operating in some in-between of the two. However, all of us are finding our own version of normal, and if a little something that comes in package can do that, we're all for it. Our editors all have their own ideas of normal right now—spending lots of time with our pets, cleaning everything, using a face...