• Accessories • Men • ShoesForMen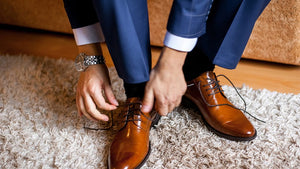 Regardless of the style you prefer, your outfit should be comfortable first and foremost. Therefore, choose good shoes that provide comfort and complement your image. Well-chosen shoes are the basis of every groomed man's outfit. Men's shoes should be chosen according to several criteria, the most important of which is color. Properly matched colors will emphasize your character and make you feel unique. Find out how to match the color of men's shoes to your outfits. How to match men's shoes with a suit? Footwear is one of the most important elements of any outfit. We can even say that...
---
• Accessories • BananaRepublic • Clothing • Sales • Shoes • teamjogger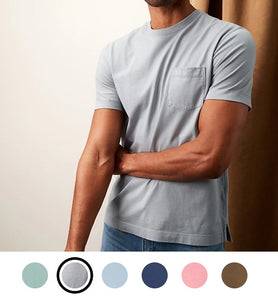 Heads up: Buying via our links may result in us getting a commission. Also, we take your privacy rights seriously. Head here to learn more. B.R.: 46% off w/ BRTHX or 52% off for cardmembers w/ BRCARD20 Time is the only commodity worth a damn. Everything else is a derivative. And the timing of this sale is quite good. Because after a year's worth of cheese doodles and sweatpants… or running shoes and stress hormones, a lot of us are now turning to our warm weather wardrobe and thinking "oh schnikes this does NOT fit anymore." It's not quite as...
---
• Accessories • Clothing • Shoes • StyleScenario • Watches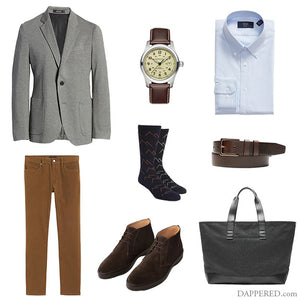 Heads up: Buying via our links may result in us getting a commission. Here's why. What are you going to wear? Sometimes it's good to look at a few suggestions then add your own tweaks and ideas. That's what these are for. What is it about fall and texture? Tweed, Suede, Moleskin, etc… Those textures aren't limited to the fall. But that's where they seem more at home. Here's one way to put together a lot of the soft stuff, in one business casual outfit, with affordability at least somewhat in mind. The Sportcoat: Nordstrom Men's Shop Regular Fit Knit Sport Coat –...