• 1 • 2 • AcceptYourChild • Assumptions • GenderedExpectations • Living • NonbinaryChild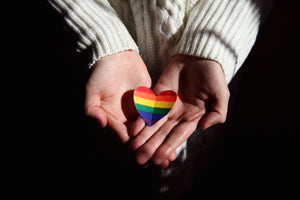 I was quietly supportive by treating his interests like any other. He got the princess dresses he wanted for birthdays and Christmases, his colouring books were unicorns and fairies etc. But I didn't make a fuss about it any more than I would make a fuss about my other son liking stereotypically boy things like dinosaurs and cars. He wore a princess dress to school on a non uniform day. I didn't say anything to him beforehand as he felt fine going in and I thought even an attempt at saying I was proud of him for doing it would highlight...
---
• Decorating • Doormats • Entryway • FrontPorch • Living • MomLife
Mom life is the best life... Right? Well, it's certainly rewarding and exciting and challenging and exhausting and frustrating and totally mind boggling... and did I say exhausting yet? (I can't remember, I'm really tired today.) To get the message out there, we've rounded up ten of our favorite doormats that tell it like it is.  Related: How to organize your mudroom or entrance way #MomLife Doormats That Tell It Like It Is Yes, being a mom is not for the faint of heart... The work can be draining, the hours can be long, and the house will inevitably be...