• Life
The singer wore three wildly different looks, including lace-up leather pants, for her performance. #Life
---
Learn the causes and symptoms of five vaginal infections, as well as measures to prevent them. The vagina — a wonderland and a mystery all at once. But metaphors aside, you probably don't give your vagina much thought when you're about to get your workout on. But vaginal care is more than just a few Kegels now and again and a little tidying up with a monthly wax, and all the extra sweat, friction and heat happening down under can funkify your va-jay-jay. Make your downtown less susceptible to infection, viruses and other such nasties with these expert tips for active women worldwide — and...
---
• BodyShape • Clothes • Family • Life • Men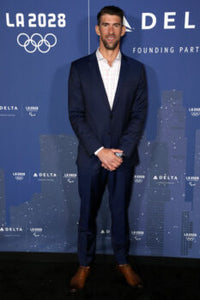 Last week, I introduced the art of dressing according to your body type and featured five talented female designers. This week, let's look at men and get sporty with four exceptional athletes as examples.  Unlike the alphabet letters that characterize women's body shapes, we can use geometric forms to identify men's body shapes: the inverted triangle, the trapezoid, the oval, and the rectangle. Michael Phelps. (Joe Scarnici/Getty Images for LA28)Inverted Triangle: Michael Phelps The inverted triangle body shape is characterized by the shoulders and chest being significantly broader than the waist and hips. This body type is seen in athletes...
---
• EndPeriodPlastic • Green • Life • Lifestyle • Women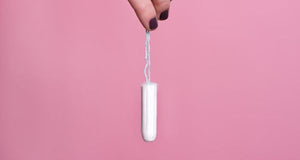 Superdrug has removed all plastic applicators from its own-brand tampons, which will save around 418kg of plastic waste each year. The move is the result of tireless campaigning by environmental activist Ella Daish, who started the #EndPeriodPlastic movement. Daish has joined forces with the retail giant, whose own-brand tampons will now use cardboard, or be applicator-free.  "It is crucial that retailers make changes like this to stop unnecessary plastic at source," said Daish. "I'm thrilled Superdrug have taken these progressive steps and hope to see other manufacturers move forward in this way." The move from Superdrug follows similar announcements from Sainsbury's...
---
• Activities • Life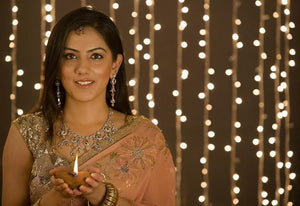 Every woman dreams of getting that perfect look for each special day, dazzling with lights and surrounded by friends and family to multiply the fun. What if we told you that you need not spend a fortune on your outfit, hair, and makeup, and still have that flawless look you seek? Here are a few fashion tips for Diwali that are simply too glamorous to ignore. Style Tips for Diwali – 2019 Diwali is one festival where you want to look your best. Steal the show this Diwali by keeping a few style tips in mind to look effortlessly beautiful...