• 2 • Baby • Motherhood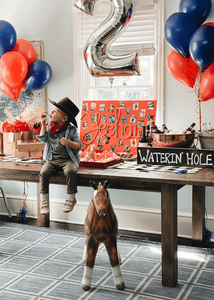 Holy cow, how is this little guy already TWO?! I had so much fun planning his birthday party this year and since he has such a love for all things cowboy, yee-haw and horses, coming up with a theme was a no brainer! I absolutely love doing this type of stuff, I have my entire life, but I also know it can be overwhelming, so I tried to be specific with details below if you wanted to recreate any portion on his party/theme. I will say, planning, having a toddler, getting ready for a move and being pregnant just about...
---
• AllDeals • Baby • BoysPjs • WalmartCoupons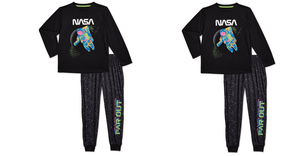 Walmart has the NASA Long Sleeve Glow in Dark Pajama Pants Set for only $4.29! That's a steal of a deal for a whole pajama set. You'll want to grab your sizes quickly. Plus, choose in-store pickup to save on shipping, or your order of $35 or more will ship for free. #BoysPjs #AllDeals #Baby&KidDeals #WalmartCoupons
---
• Baby • BabyWardrobeCapsule • BestBabyClothes • Featured • FeaturedHomepage
Some times you have so much that you find your baby doesn't even have the chance to wear something before they grow out of it. Many people love to give baby clothes for baby showers or as gifts for a new baby. If you are a second time (or more) mom, this still rings true – people just love to pick out tiny little clothes for your new baby even though you probably don't need them. And in this newly minted minimalist lifestyle that many people are committing to (thanks, Marie Kondo), many parents are trying to limit the amount...
---
• AmazonFashion • AmazonFavorites • AmazonKids • Baby • KidsClothes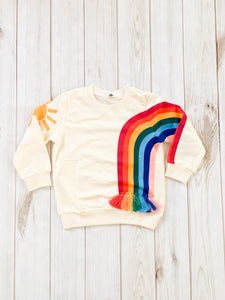 I placed a huge Prime order with the intention of sharing the good finds with you guys—and I have to say they were nearly ALL good! If you're a boy mama, no worries—I'm including all of the best kids brands for you to explore on Amazon and you'll easily be able to find your little guys some great pieces! Best Amazon Brands for Kids: Spotted Zebra | Hope and Henry | Amazon Essentials for Kids | Fiream | Biniduckling | FreeLu Primary | Simple Joys by Carters | Children's Place  Here are all of the best of the best pieces...
---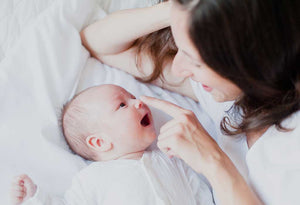 What's more, this tiny human can't tell you what she wants or feels. Mothers often wonder what they can do make sure their babies are healthy, comfortable, and happy. Your baby won't, and doesn't need to, laugh all day, but these tips will help you make sure she's feeling comfortable and as loved as possible. 1. Create a Bond All your little one needs in her early days is to feel safe and loved (along with food and sleep, of course). Any human contact, like touching, talking, cuddling, and eye contact makes babies feel safe around you and strengthens the...