• Boutique • CrazyDeals • Fashion • Jane • Women
Check out these super cute tees! Head over to Jane where you can get one of these Autumn Tees for only $14.99! (Reg. $29.98) Sizes range from X-small to 2XL with several shirt colors and designs to choose from. These crew neck tees are the Bella Canvas brand and unisex-sized.  They are made of combed and ring-spun material that is soft, comfortable, and cute.  It pairs perfectly with your jeans/shorts/yoga pants! *Shipping is FREE with your purchase! #CrazyDeals #Fashion&BeautyDeals #Jane #Women'sTees #Boutique
---
• Fashion
Creating A Closet That Supports Your Pregnancy Journey  Saying "I have nothing to wear" while standing in front of my closet has never been more relevant. As I've watched my body change throughout pregnancy, I've had to set aside clothing I once knew and loved. (This Instagram Reel sums up the experience perfectly.)  Just a few weeks ago, I tried to put on my favorite pair of vintage Levis—I thought maybe, just maybe, they would still fit. I stood in front of the mirror, in my sports bra and my swollen belly, wiggling to pull my once beloved jeans over...
---
• Fashion • LinenClothes • StyleMotivation • Woman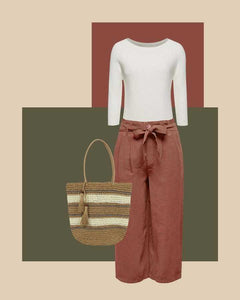 Linen is capable of absorbing up to 20% water because it contains a lot of cellulose and, therefore, it is material: Cool, thermo-adjustable and breathable: linen absorbs sweat well without sticking to the body and evaporates water quickly. Elegant: it is the fabric in which some of the most elegant women in recent history have dressed and who are known for their impeccable wardrobe. Versatile: Linen is a natural fiber and sometimes wrinkles. In this case, the wrinkle is beautiful and gives a relaxed and informal touch to the looks. Resistant: linen is not elastic, but still, it is a stronger...
---
• Fashion • Macys • Sale • Shop • Shopping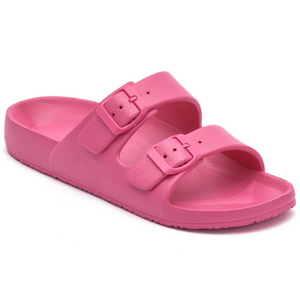 Out of nowhere, it's suddenly summer. OK, well, almost! The warm weather is coming in hot and heavy and I'm fully ready to put my winter coats in storage and stock up on a few new summery pieces. Where to buy them, you ask? At Macy's Friends & Family Sale, natch! As much as I love shopping small and supporting local businesses, I find that larger retailers always reel me in with their seasonal Friends & Family sales. The prices are just too good to resist, so every now and then I indulge—and by indulge, I mean place an absolutely...
---
• Fashion • Lifestyle • Travel • WhatToBringToTheBeach • WhatToWearToTheBeach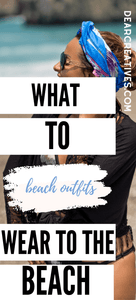 I think you will love these outfit ideas. We are always heading to the beach for fun and thought we would share some of our favorite things and must-haves to bring and, beach outfits for women. Beach Outfits If you don't live near the beach and are taking a vacation we hope these must-haves for the beach and outfit ideas for what to wear to the beach will help you get the perfect idea of what you need to wear (and bring). Beach Bag Must-Haves Don't forget to fill your beach bag with these must-have items! Sunscreen (Our favorites SPF...