Over the past decade or more, weve been awash in articles about French women and their style. When we think of French style, we probably imagine someone who is well-dressed, in classic styles and neutral colors. Attention has been paid to fit and details. While timeless, she also manages to look au courant without trying too hard.
First, though, a caveat about French style. Though Ive certainly not been immune to the fascination, theres a reason for the quotation marks. The reality is that style has become much more globalized. And French women are much more diverse in their style choices than whats represented in articles or Instagram roundups. Whats often presented as French style, is really more Parisian, and a small subset of les Parisiennes at that. (And yes, any region of the globe will have its share of chic, well-dressed people, though the styles may vary.)
So Ive come to think of French style as a general aesthetic or framework, with some commonalities across the diverse iterations. But whether or not you are inspired by that particular aesthetic, I think those commonalities are valuable takeaways that can be applied to any wardrobe.
1 Simplicity
When its done well, French/Parisian style looks well-put-together, but never fussy or overdone. There arent too many competing focal points. Its modern without being trendy (though you will see a subtle incorporation of whats current).
2 Cohesion
The separates in a French wardrobe can be worn in multiple combinations. And they can be dressed up or down. Its not true that French women wear only black or neutrals, but neutrals do help create wardrobe cohesion. When they do wear color, its usually well-thought-out. Whether color is worn singly as an accent, or in multiples within an outfit, theres a harmony to it, and often a pattern is used to tie together other colors in the outfit.
3 Attention To Detail
Even wardrobe basics will have some interesting details that keep them from looking too generic. A sophisticated color or interesting texture. Contrast piping along the edge of a blazer. Multicolored buttons on a shirt. A little bit of fringe on the handbag. Patterned or textured tights.
4 Emphasis On Quality, Endurance
This ties back to the concepts of Simplicity and Cohesion, but the French style ideal embraces fewer but better pieces that can be worn season after season, and combined with newer wardrobe additions without looking dated. Close attention is paid to fabrics and construction. And to whether the piece is in sync with ones own personal style.
And although fast fashion has made attitudinal inroads in France, there isnt pressure to look different every day. So if a particular jacket and blouse look great worn together, who cares if family, friends, co-workers have seen you wearing that combination multiple times?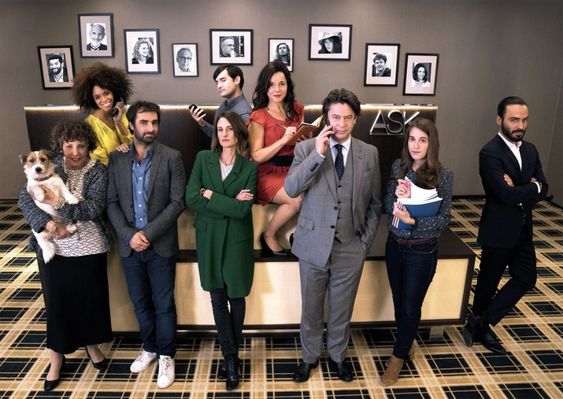 One of our favorite French shows is Dix Pour Cent (or Call My Agent as its been titled in English). The characters wardrobes are each very different but IMO do reflect of what youll see a cross-section of women wearing in Paris. And across episodes within a season (and sometimes across seasons) youll see a character wear one piece or look repeatedly.
5 Personal Style > Trends
While its not true that French women pay no attention to trends (they absolutely DO), they incorporate them sparingly, in accordance with personal style and preferences. Same goes for all those must-have pieces that were always being told that every French woman has in her closet. Theres an enviable degree of confidence in knowing what works or doesnt, what they like or dont.
Is there a particular style aesthetic that inspires you and helps refine your wardrobe?