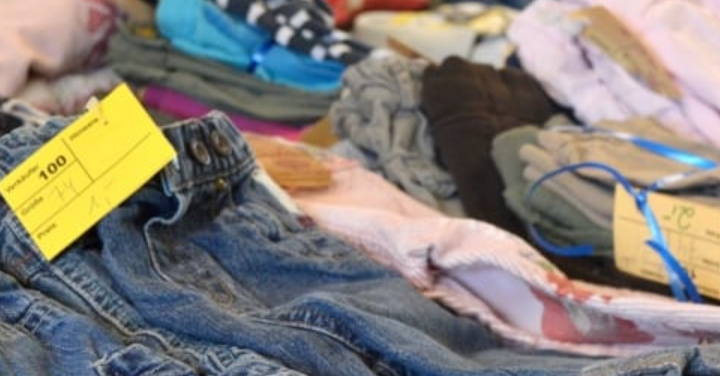 If you have kids or even grand kids, then you know how pricey clothes can get. If you have multiple children then the price just gets higher and higher. Now that my kids are getting older Ive learned some valuable lessons on clothing. Please note, we are all different in what we like for styles and brand, but no matter what you wear, there is always a way to get it for cheaper. Here are 5 ways to help you save money on kids clothes.
Shop the sales and buy ahead of time. Stores have sales for a reason. A lot of times they are trying to get rid of clothes to make room for the new styles and season. Buy sizes ahead of time so youre not stuck buying full priced items when you need clothing now. I love grabbing clearance items at super cheap prices.
Shop Consignment. This is a big way to save money. You can also shop at places like The Just Between Friend Consignment events. I go to our local ones every year and stock up on those items you dont want to pay full price for. Ive even seen high end name brand clothes at a fraction of the price. Find a consignment near you and save.
Shop at garage/yard sales. Ive heard so many people score some awesome clothes at garage sales. I totally did this for my babies and toddlers. Those clothes dont wear out as fast and little kids could care less about brands. I remember getting onesies for the babes for only $0.25 or less. Such a steal!
Use clothing from family and friends. I have a sweet neighbor that has girls. When I had my first girl, she gave me all of her girls clothing. It was SO nice. That saves so much money and waste.
Shop Marketplace or your local classifieds. I know a lot of people who grab some awesome deals on Facebook Marketplace. Ive actually grabbed some boys name brand snow pants for this years skiing. It could be a great place for teen shopping.