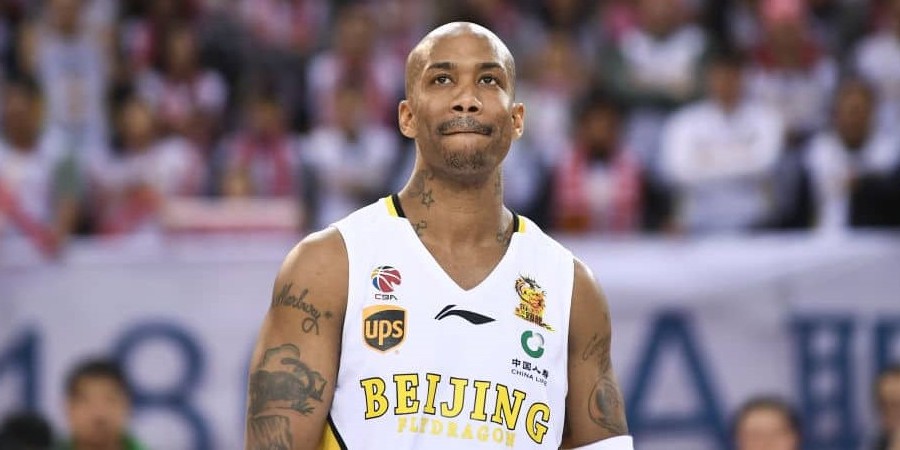 Last Thursday, Stephon Marbury celebrated his first day out quarantine with a casual walk around Beijing's CBD. Sporting his New York Knicks cap and a white face mask, the retired basketball star retrieved his phone to record a quick video for Twitter. With the CCTV's "Big Pants" behind him, he mused on the ubiquity of face masks in Beijing. "I don't know who told y'all you didn't have to have a mask on," he says, presumably to his American fans who do not share China's proclivity for mask-wearing. "This is real, don't get it twisted," he adds.
While there seemed to be enough masks to cover every face in China, reports from Marbury's home town of New York City began to spread about hospitals running short on protective supplies for medical staff. 
After playing for the Knicks for five years, Marbory moved to China in 2010 for an eight-year career with the China Basketball Association that included a six-year stint with the Beijing Ducks. Now he is taking advantage of his connections in both Beijing and New York to put his famous #love is love# hashtag into action, coordinating a deal to deliver 10 million N95 masks from a Chinese supplier to New York for just a third of the standard price, ESPN reports. 
Beijingers have come to recognize Marbury as one of their own – even receiving the elusive Chinese green card in 2016 – and the Coney Island-native loves to reiterate his love of China. However, he told reporters that Brooklyn will always be his home.
Meanwhile, prior to his return to Beijing from on Mar 19 following a grueling 40-hour journey, current Beijing Ducks star Jeremy Lin announced that he would be donating USD 150,000 to the China Fund to aid the country's fight against the coronavirus, as well an additional USD 150,000 to UNICEF. Naturally, the gifts earned him praise in China, although perhaps not quite as much as his sparring with Trump on Twitter.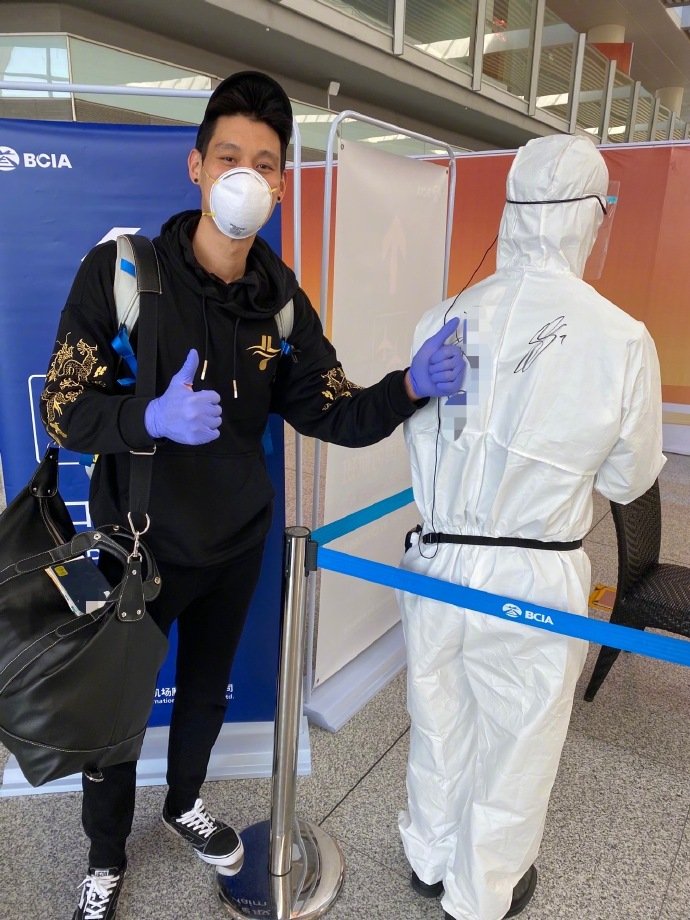 Although the CBA season has been thrown out of whack by the impact of the epidemic (what schedule hasn't?), Lin and other foreign players expect to finish out the season. The players were reportedly told that they could be barred from playing in China if they refused to return during the epidemic. Luckily, they did so before the Chinese government placed a blanket ban on all foreign nationals entering the country this past weekend.
Lin should finish his quarantine by Mar 3, but his fans will have to wait a while longer to see him back on the court, as the season is not likely to restart before May.
READ: Olympic Construction is On Schedule, but the Coronavirus Could Still Impact 2022
Images: Stephon Marbury (via Twitter), Jeremy Lin (via Weibo)