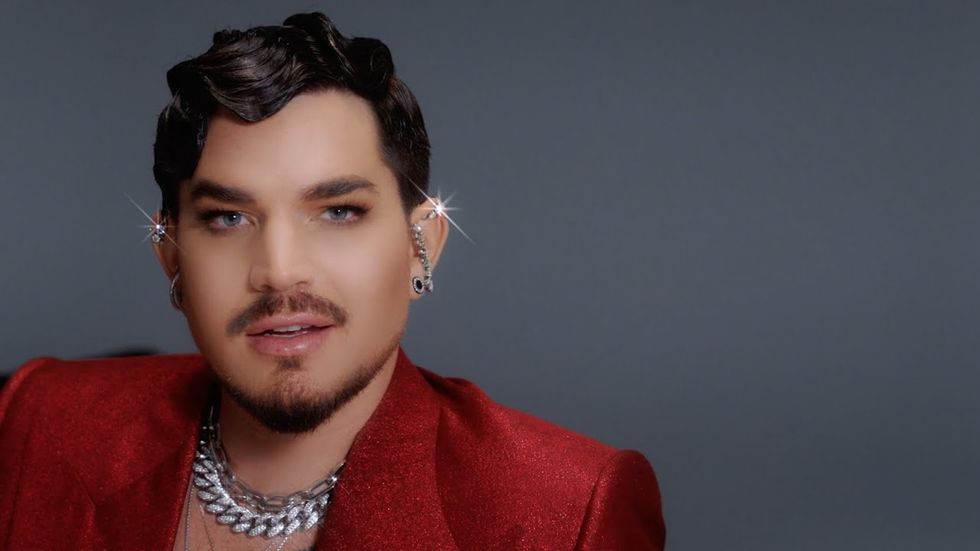 You barely have to make it 30 seconds into Adam Lambert's music video for "Velvet" to understand what it's all about. Playing the part of tailor in a get-up that's equal parts Austin Powers and Liberace, Lambert works his way up the inseam of his model and quickly shoots a suggestive look back to the camera. It's cute, it's campy, it's flamboyant, and Lambert wouldn't have it any other way.
Related | Dorian Electra Goes All the Way
The title track from the singer's fourth studio album, "Velvet" plays off retro sounds with a brass-backed chorus and Nile Rodgers-esque guitar riffs (who later features on the album cut "Roses"). Still, Lambert manages to never get mired down in nostalgia on Velvet, out now. Directed by Charlotte Rutherford, the "Velvet" visual is everything Anna Wintour's 2019 Met Gala wanted to be: pure camp with a sartorial edge. Scantily clad cowboys, slicked up body builders tearing away their pants, melodramatic funerals and a white wedding to rival Billy Idol are all packaged to look like they came from an '80s Sears catalog.
PAPER caught up with Adam Lambert to talk about the making of "Velvet," the singer's passion for style and what he's been up to in quarantine.