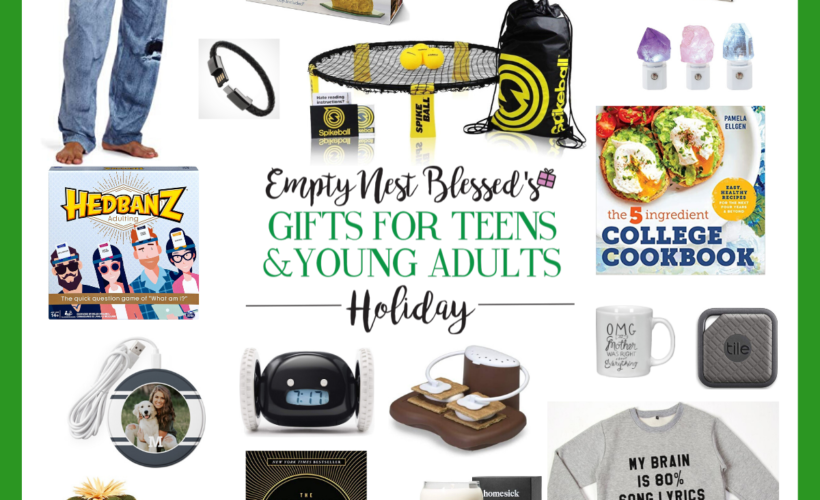 Christmas is almost here, and if youre like me, your empty nester heart is overjoyed at the idea of having your chicks back in the nest, even if its for a short time. In fact, you may have expectations for the time together that you may not even have consciously realized! Caution!!! Potential Danger Zone Ahead! Parenting adult kids can be tricky. It takes thoughtfulness and intentionality. You cant let yourself default back into mom mode! Today Im sharing five dos and donts to keep in mind when your adult kids come home for a visit.
Also, since were talking about adult kids today, I thought Id take the opportunity to highlight the Gifts for Teens & Young Adults section of my Gift Guide.Keep reading for more!
As always, you can click any image (including the collage above) or pink text link in this post for more information.
The collage above represents only a TINY portion of whats in the Empty Nest Blessed Gifts for Teens & Young Adults section of the Gift Guide!
Denim PJ Pants | The 5 Ingredient College Cookbook | Bubble Tea Kit | Microwave Smores Maker | Spikeball Game | Homesick Candle (all states available) | Customized Monogram Wireless Charging Pad | Gemstone Nightlight | OMG! Mom Was Right About Everything Mug | String Lights with Bluetooth Speakers | Tile Sport | Earwax Candle Kit (gag gift box!) | Cactus Throw Pillows | Headbanz Adulting Game| The Bullet Journal Method | My Brain is 80% Song Lyrics Sweatshirt | Charging Cord Bracelet | Clocky Rolling Alarm Clock

DO Remember the Generation Gap
Millennials and their younger siblings, the members ofGen Z, may appear choosy, and they want everything individualized. They question everything and tend to view systems and institutions as untrustworthy. (Dont take this personally!) They want to do meaningful work in an independent environment, so their careers may involve a lot of job-hopping (which may look bad to you). Be mindful of the fundamental differences between males and females when communicating with your adult children. Typically, when we talk to our sons, we get a factual run-down of whats happening in their lives. Our daughter tends to lead with heremotionsand usually just needs to vent (without needing our solutions to her problems). Also, bear in mind that the relationship you have with your single kids and the married ones will be very different. Respect the boundaries that marriage represents andwork on your relationship with your childs spouse.
DONT Give Unsolicited Advice
When your adult kids come home, its easy to slip back into parenting mode without even realizing it!Ive found that parenting adult children is mostly about learning to hold your tongue until they invite you into their lives and ask for your input. When you do speak, make your words count. Honor and bless them for who they are and for the praise-worthy things you see in their lives. This will involve lots of smiling, nodding, and use of phrases like, Thats so interesting! Huh!, and of course, the old standby, Well, okay then, there you go!

If something questionable comes up, say something like, Tell me about that. or Help me understand that. in order to keep the conversation going.
DO Show Unconditional Love
Remember that children ofeveryage long for unconditional love and approval from their parents. We all tend to speak love to others out of our primary love language and then we wonder why the message wasnt received! Instead, consider your adult kids love language and speak to him/her in the way that it will be best received.
DONT Forget Your Goal
If your goal is to have a meaningful adult relationship/friendship with your adult kids, then take the time to consider the other significant relationships in your life. What are the characteristics of a good friend? Good friends are trustworthy, loyal, and dependable, encouraging, positive, kind, and thoughtful. Theyre good listeners, non-judgemental, and they express empathy. Theyre supportive in good times and bad. They respect your time and are fun to be around.Be that personwith your kids.
DO Let Them Be the Experts
As your kids leave the nest, theyll learn and grow. Most likely, theyll become experts in a field thats not familiar to you. When your adult kids come home, you can bless and encourage them by asking intelligent questions about their area, listening to their answers with interest, and asking follow-up questions. Everybody likes to share their knowledge and insight. Give your kids a chance to show off a little. And then encourage them by telling them how impressed you are with them. (You really will be!)

Gift Ideas for Teens & Young Adults
When I put together this category of the Empty Nest Blessed Holiday Gift Guide, I included gifts for teenagers, kids in college, soon to be graduates, those getting their first apartment, those just entering the workforce, and even those a little farther on in life. (Bob: Off the payroll is the goal!

) Your kids will always be your kids, no matter what their age, so youll also find some fun (and silly) gifts that only a mom and dad would give.
Books Admittedly, most of your adult kids probably read their phone screens instead of books, but there are a few excellent titles that I felt were worthy of giving to our older kids.


Tech Ive got a few unique tech gadgets on my gift guide that I think your kids will love.

Fun No matter what your relationship with your adult kids is like, sharing a laugh is always a good thing, amirite?

Truly Unique

Theres lots more in the Empty Nest Blessed Gifts for Teens & Young Adults Gift Guide! Check out the full section HERE.
Whats up for you this weekend? Bob and I are so excited because as youre reading this, were heading to Miami for his company Christmas party! (You helped me decide what to wear in THIS post, AND I perfected my makeup look in THIS post!) Be sure to watch my Instagram for BTS pics!
Next week, Im bringing you a SO in the KNOW post, and Ive got some good scoop to share! After that, were going to be talking all about the latest beauty craze: the quest for dewy skin!
Blessings,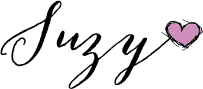 P.S. Dont forget to Pin this image for future reference and follow Empty Nest Blessed on Pinterest for more!
The post Dos & Donts When Adult Kids Come Home + Gift Ideas Just for Them appeared first on Empty Nest Blessed.