There are few sensations more satisfying than finding a song you really really like. The kind of bop which you loop consistently and in fact, turn up full blast the minute someone hands you an AUX cable.
That our friends, is exactly how we feel about Future Me + U by Dru Chen – a sun speckled single that's one part feel good and the other, "damn, we wish we had a gin & tonic in our hands."
While we're admittedly slow to discovering him (Fyi, Dru Chen has a list of accolades that will make an asian parent cream in their pants. He was signed by Warner music on the spot and has an international publishing deal with Universal Music Publishing Group China), better late than never.
Here, the Singapore-based artist takes us through his latest single.
—
Hi Dru! Please introduce yourself!
Good morning, afternoon, or evening gents! I'm Dru Chen, and I'm a Singapore-based artiste, songwriter, musician and producer.
It's an absolute honour and a pleasure to be doing this with Men's Folio — I'm a fan!
—

What do you do in your spare time and how does it influence your music?
A healthy body and clear mind leads to optimum productivity, and I try to have all my ducks in a row in my life in order to make space for creativity.
As for music itself, I'm a vinyl junkie, and I love rummaging through record stores like Hear Records, RetroCrates, Analog Vault, and Choice Cuts.
It's in these shops that I take refuge from the modern-day digital hustle and bustle. I re-connect with the strong lineage of music that I'm inspired by.
—

What are your favourite genres of music?
I'm a Soul guy — with a capital S! From Ray Charles right up to D'Angelo, and everyone in between.

Having said that, my record collection runs the gamut from folk and jazz right through to modern day hip-hop.
—
How did you start writing your latest single, Future Me + U?
In bed, at two am, with a $40 banged-up guitar by my side. You pray for these moments of serendipity as a songwriter, when everything in your life adds up to a song that pours out in minutes.
The best thing to do is get the hell outta the way of the song coming out!
—


A yearning for love, unreciprocated feelings and perhaps a tinge of melancholy — which of these emotions comes through the strongest in Future Me + U?
Future Me + U is optimistic! Problem is, hindsight is 20/20 — there's just no crystal ball to peer into the future.
I used to fantasize about what life would be in 10 years time, but there's just no telling. Everything in a relationship is a chain-reaction, a moment-by-moment phenomenon, and all we can do is write our story as best as we can—as it occurs to us.
Future Me + U is a yearning for love, but more so the vulnerability that comes with it.
—

"Would it all come across insincere. If, like the seasons, we too turned cold, cold" — this might be one of the strongest lines in the song. Wazzepenin?
If two people break-up because of reasons out of their control, does that mean all the love was wasted?
We all try to love as open-hearted as possible, but what do we make of our individual attachment-anxieties and baggage from the past? Can that all be resolved by the perfect love?
Does that even exist?
—
Actually, what is your favourite lyric and why?
It's a bit corny, but the bridge goes "I hope we grow — grow so young", and it just takes me back to that scene in The Notebook, or insert-appropriate-coming-of-age love story.
—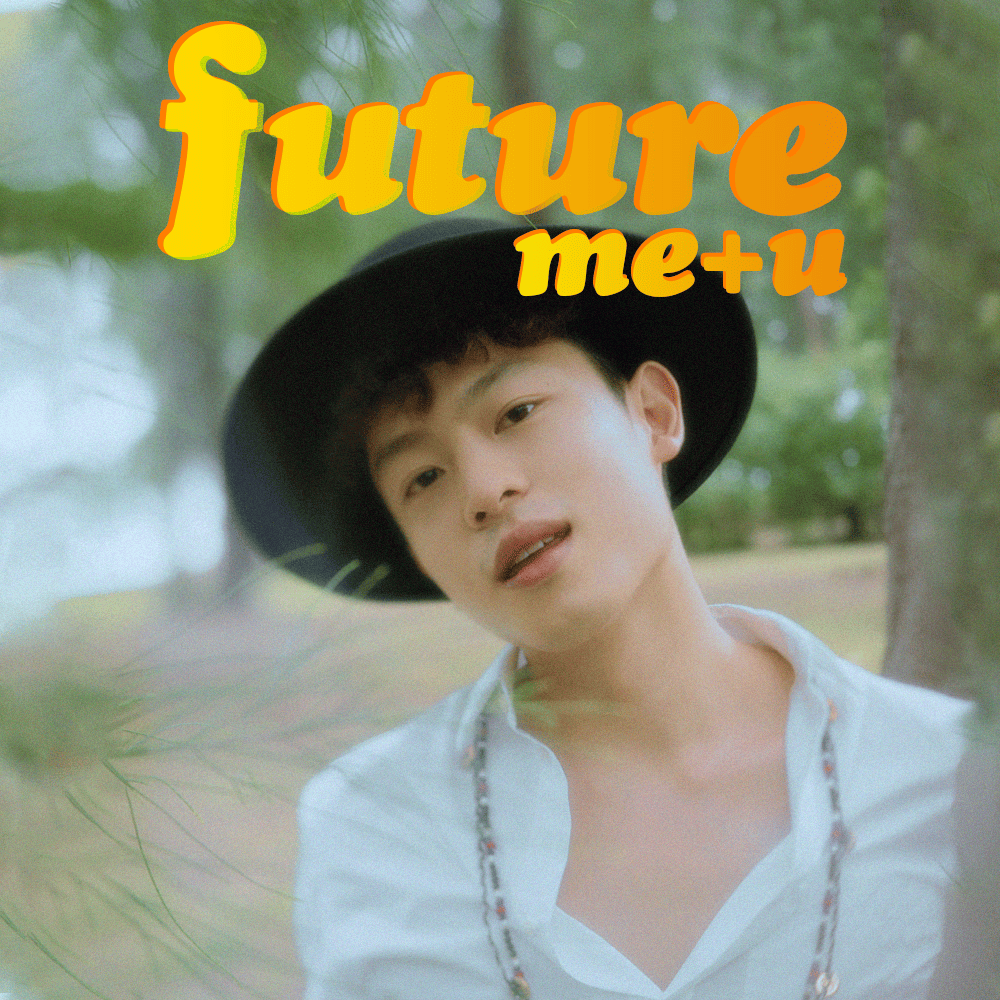 The album cover and press photos are beautiful! Was there a story behind it?
Thank you! We were lucky to capture a natural moment in the middle of a forest, and our photographer Alvin — the genius that he is, just went ahead and did his thing.

Nature is a very beautiful thing when it's left alone, as we've observed during the Covid-19 pandemic.
—
What can we expect from you in the future?
I'm jumping in and out of recording sessions, and doing lots of songwriting and producing for various artists in China and overseas.
It's just a very prolific time for me, and I'm grateful for every chord and lyric that comes my way. Thanks for spending time with me!
Stream Future Me + U by Dru Chen today on Spotify!
If you're bored, listless or sick of doing your job, click here to catch up with our September 2020 issue! 
The post Dru Chen on His Latest Single Future Me + U appeared first on Men's Folio.