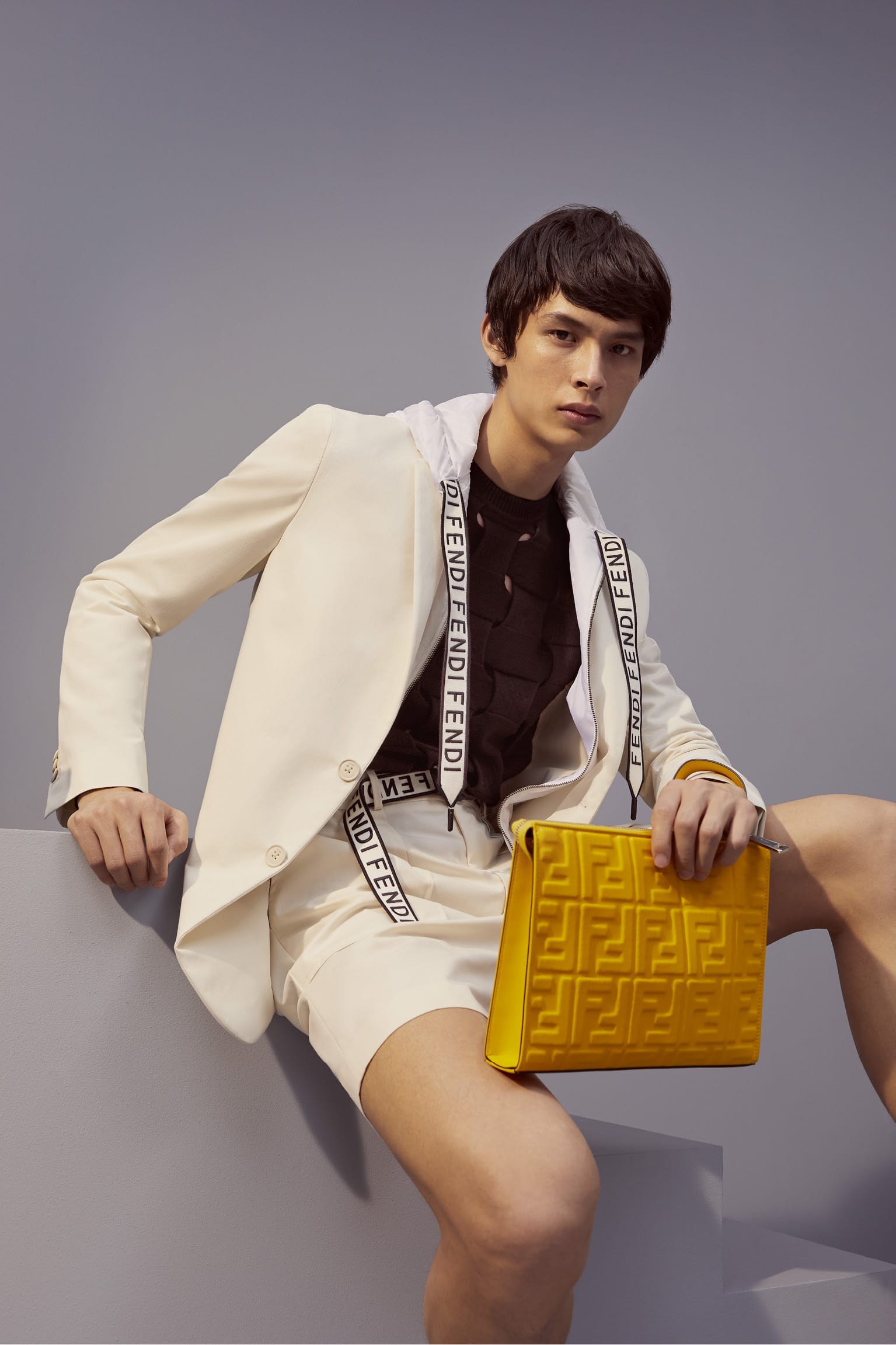 Yes, we don't really know what we're talking about when it comes to one of the favourite past times of virile men and secondary school boys.
And yes, Fendi's Tape collection is bringing that swaggy NBA player look back to the forefront. You know, the kind of look that style-conscious hoopers adopt whether they're on or off the court.
—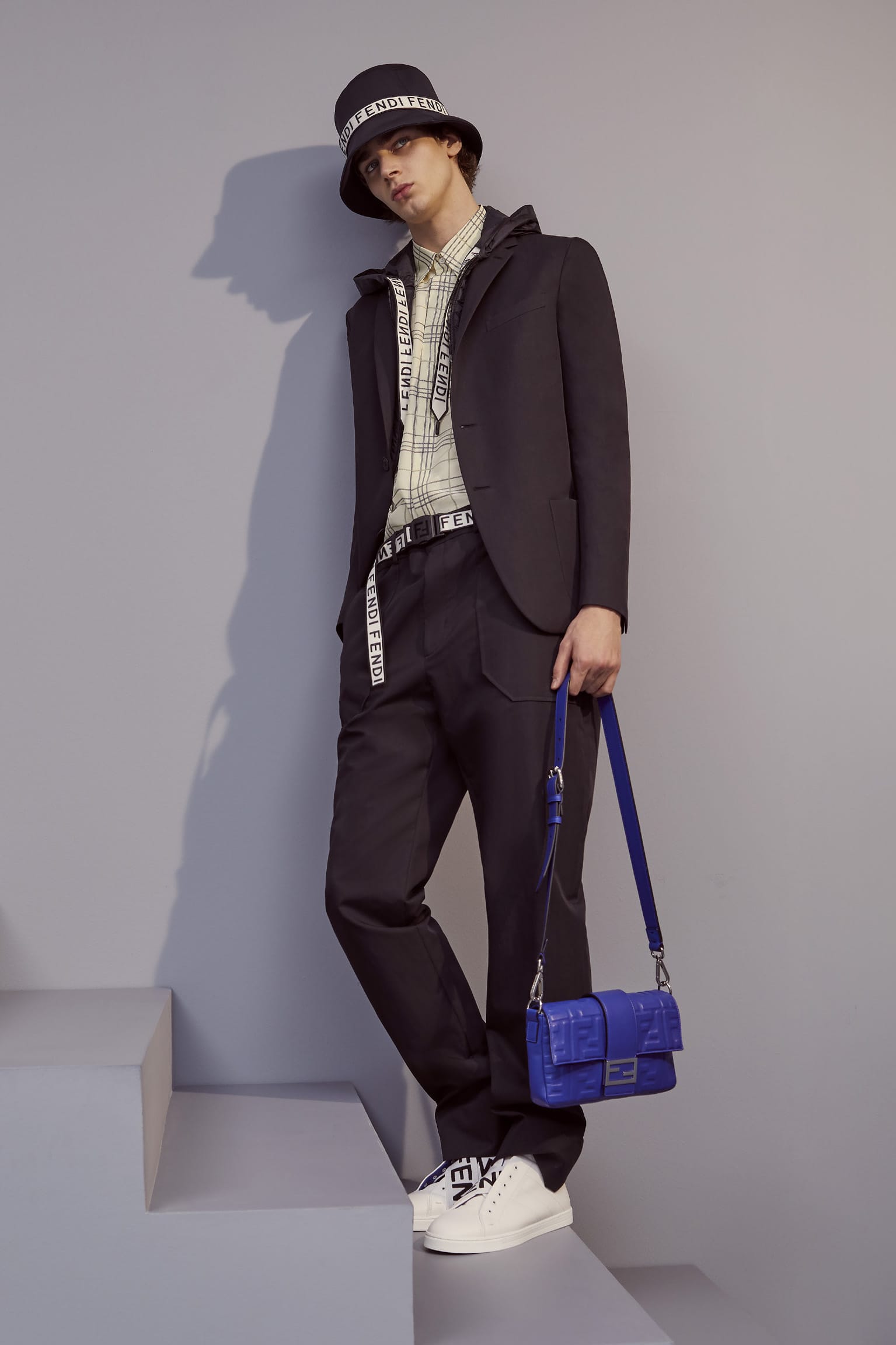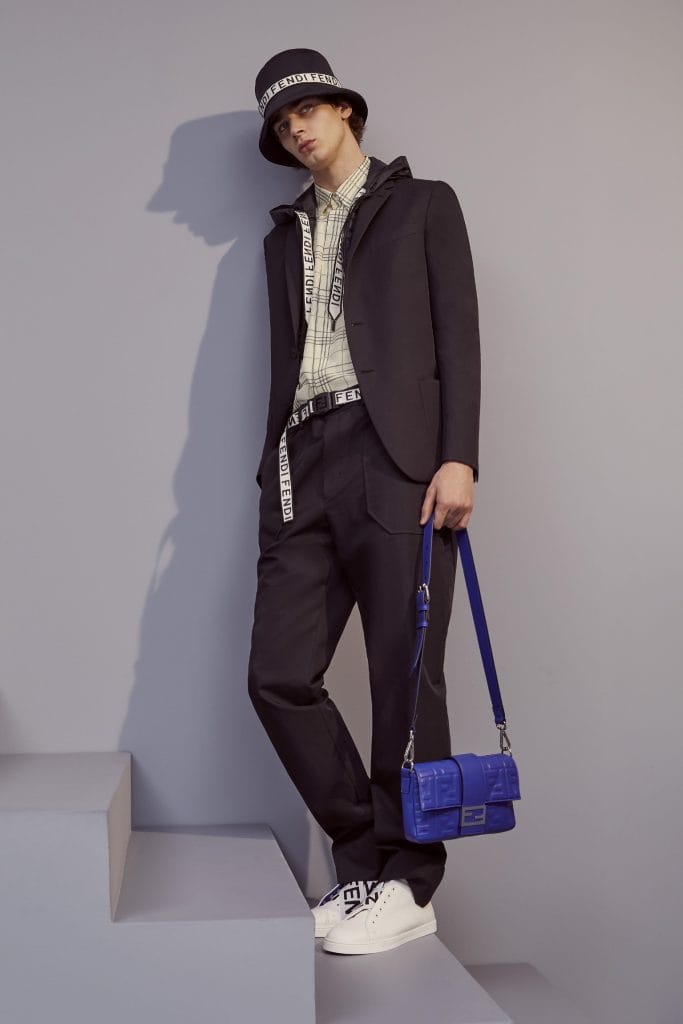 Firstly, the fit of Fendi's Tape collection is perfect — baggy pants, broad vests and sweatshirts. The kind of clothing that looks "wow, that dude most definitely knows what's good" as opposed to "wow, that dude really just woke up and went out like this."
Secondly, chalk it up to Fendi's knack for playing with its codes.
Every piece in Fendi's Tape collection is kept in a winning combo of black and white with a touch of Fendi Yellow with the addition of the Camoubugs print in Military green and brown. When double dribbled with a nylon-satin effect, lycra-stretch, jersey and the number 25 (the year of foundation of the Maison FENDI), it instantly becomes a contender.
—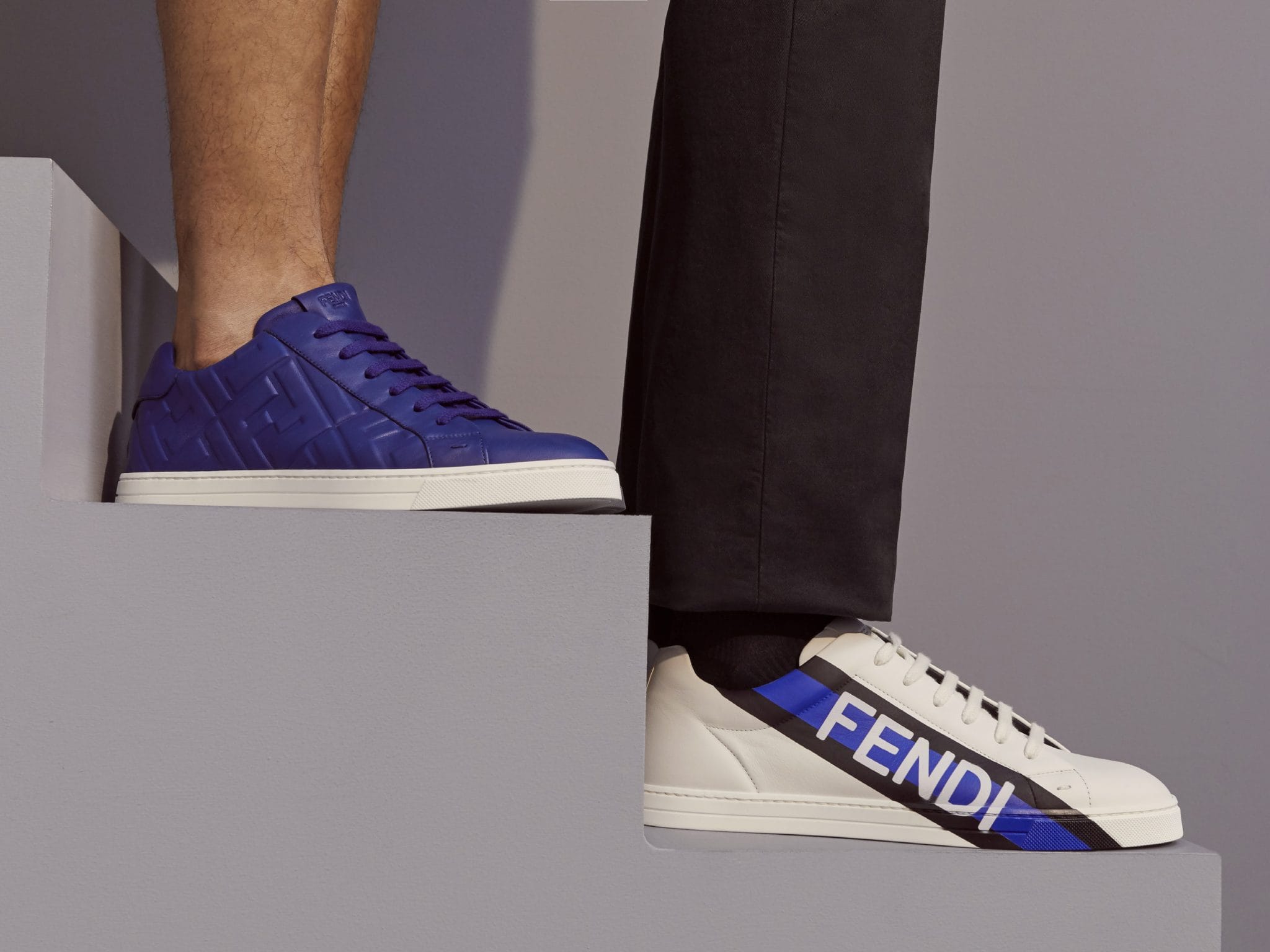 If you haven't guessed by now, a recurring motif from Fendi's Tape collection are stripes; that one small detail that elevates everything and anything. By the way, these sneakers are called Roma. 
—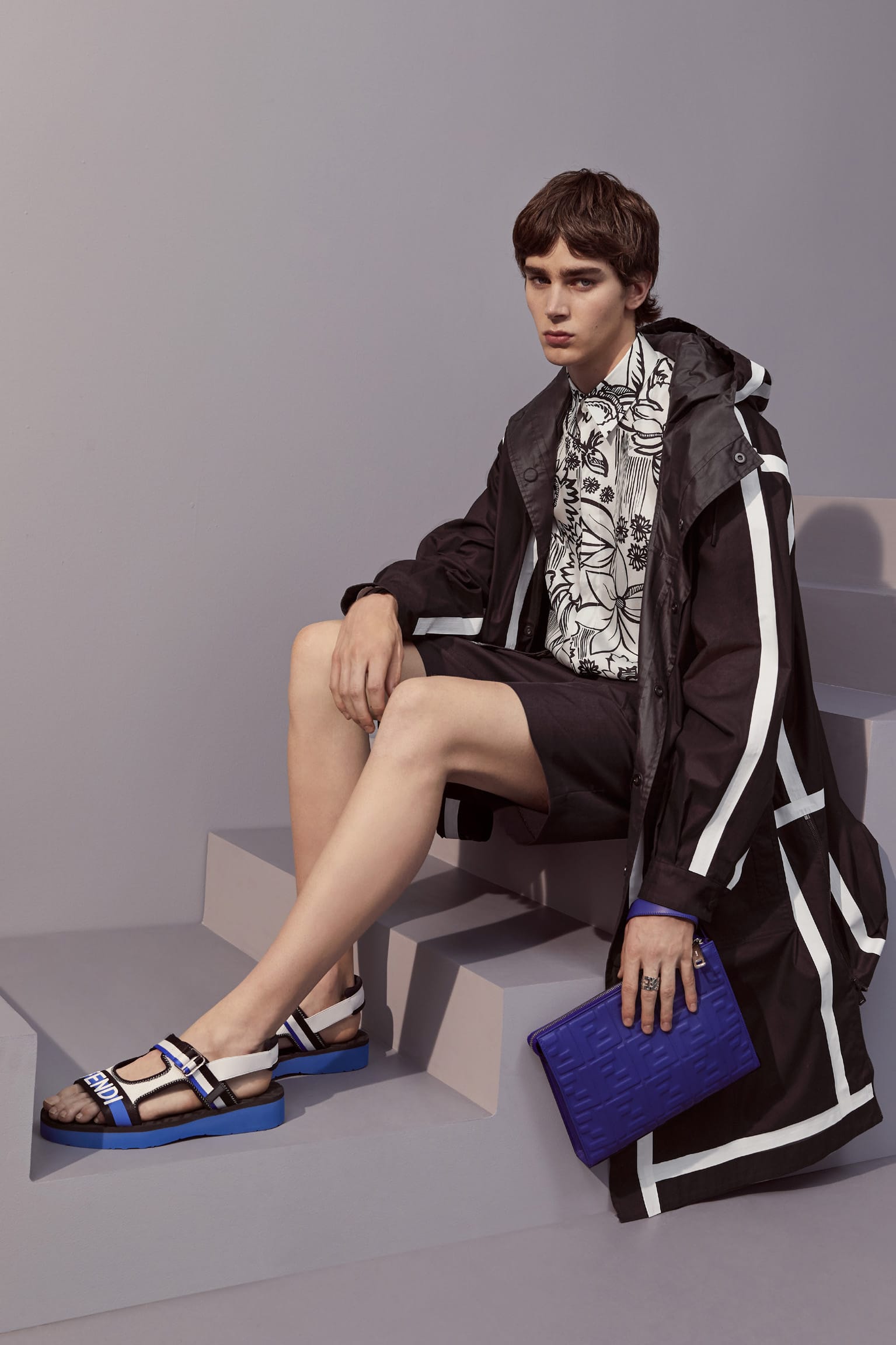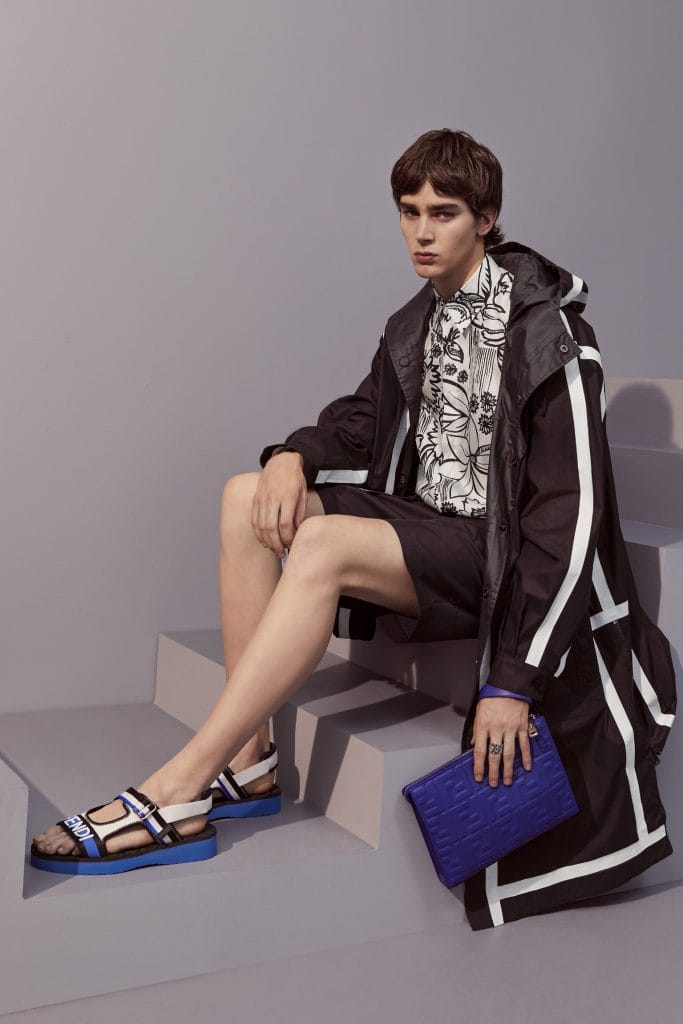 And if you somehow aren't convinced, some of the pieces from Fendi's Tape collection can become shorter thanks to functional buttons. Heck, they even have multi-pockets, earphones and straw loops.
For the former, close your eyes and think about your sweat free Summer. Or as some call it, letting the boys breathe.
Check out (quite literally) Fendi's Tape collection tomorrow when it hits the stores at B2-21, The Shoppes at Marina Bay Sands. The store now has a second floor too!
We are offering free Magzter subscriptions to Men's Folio so if you're bored, listless or sick of doing your job, click here to subscribe!
The post Fendi's Tape collection Has Made a Slam Dunk at Marina Bay Sands appeared first on Men's Folio.