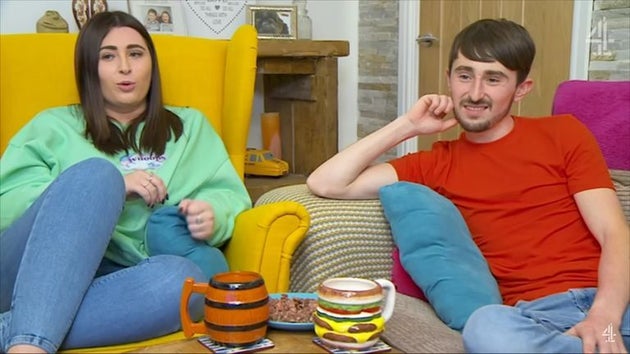 Gogglebox star Pete Sandiford really got into the Halloween spirit on Friday's episode of the Channel 4 show, with a hair-raising new do.
As Pete and his sister Sophie settled down to watch some horror classics, nothing was as terrifying as his new hairstyle after he tried out his sibling's new hairdryer.
After testing the heated brush on him, Sophie said: "Volume on that's insane. Let me show you with the mirror, you'll be made up with this. You've never looked so good."
I can smell burning…😬😬#Goggleboxpic.twitter.com/SHkt7FGmoa

— C4 Gogglebox (@C4Gogglebox) October 29, 2021
However, Pete was less impressed, saying: "I look like fucking Rod Stewart," before adding: "You do know I've got to go and put petrol in me car in a minute."
It's not the first time Pete has terrified Gogglebox viewers with one of his looks.
Earlier this year he treated fans to a glimpse of his underwear, which truly redefined the term shreddies. 
Pete proudly showed off his holey pants, which he's had for over 10 years. 
When you just can't part with your favourite undies…#Goggleboxpic.twitter.com/ojh82cSqN2

— C4 Gogglebox (@C4Gogglebox) April 30, 2021
"I daren't part with them – I've had them since I was 15!" he said. 
Let's hope they go the same way as his new barnet.