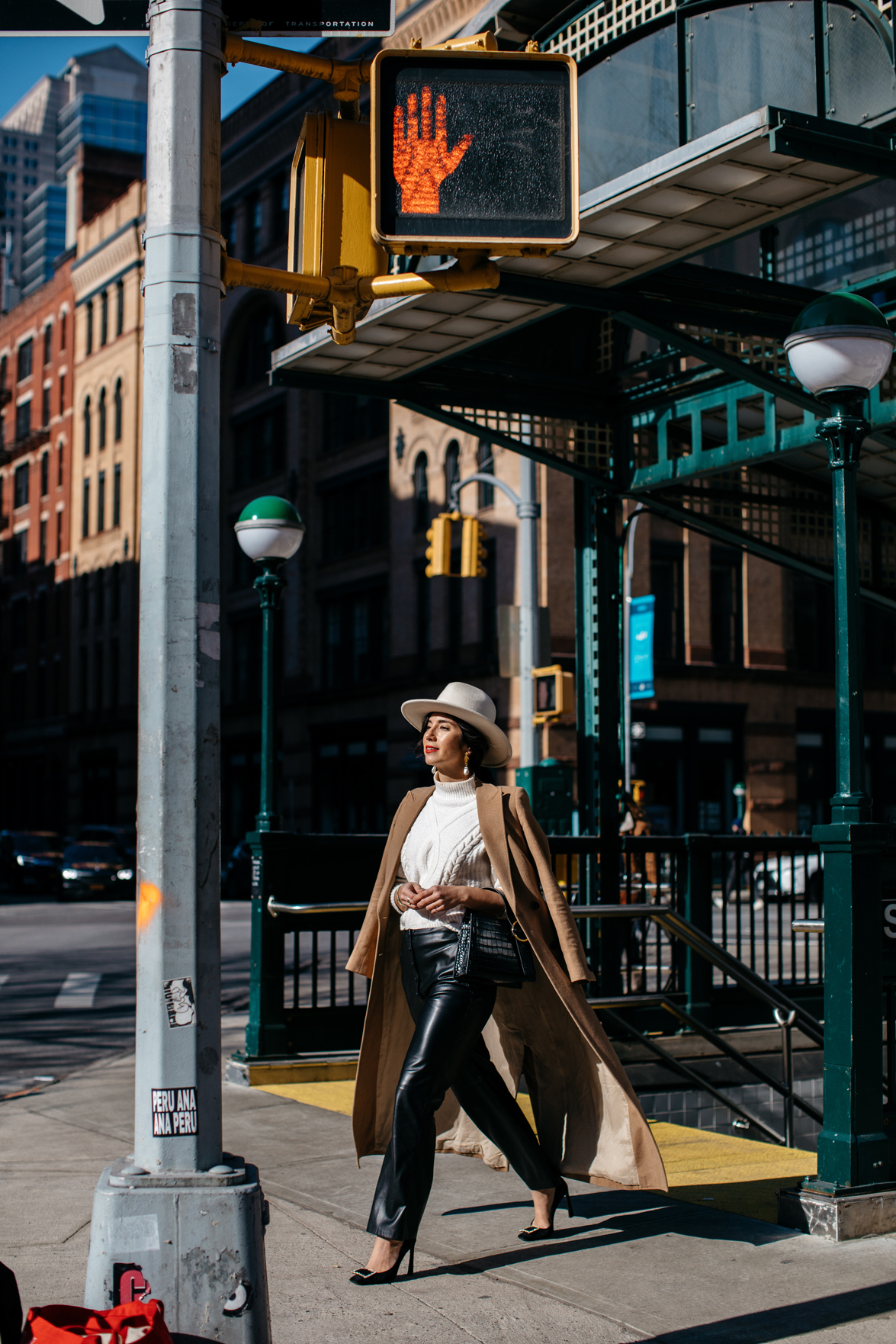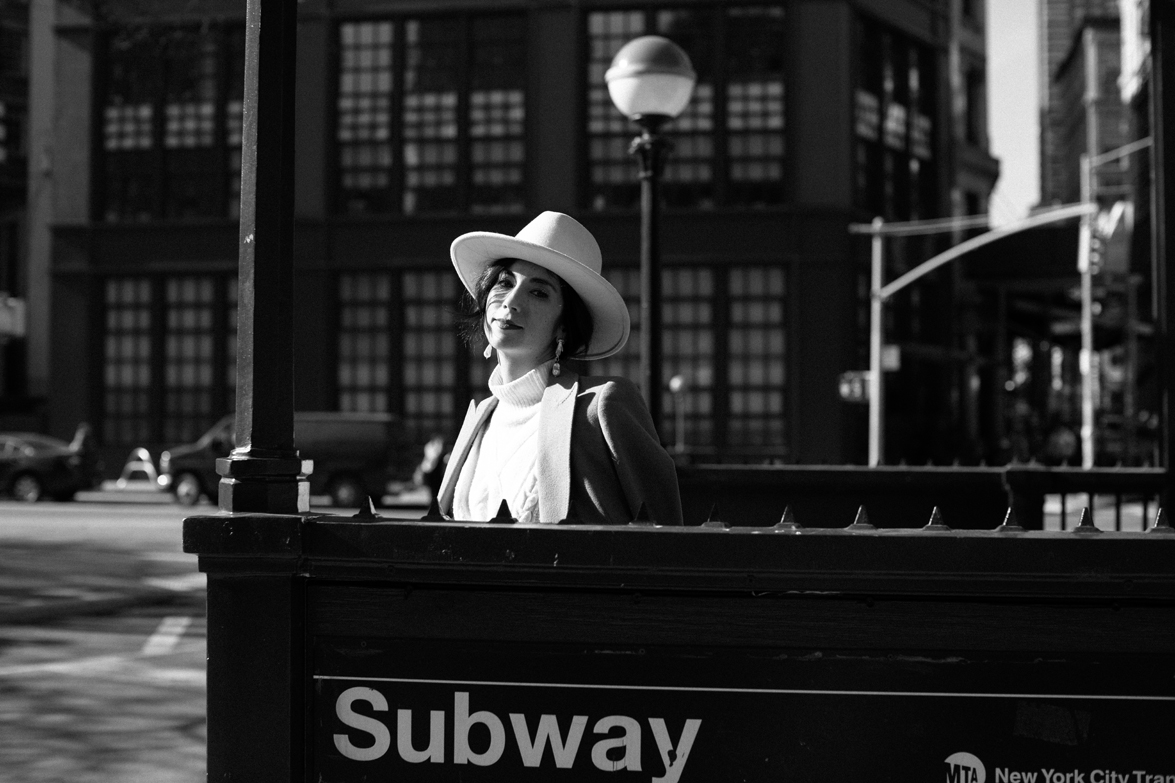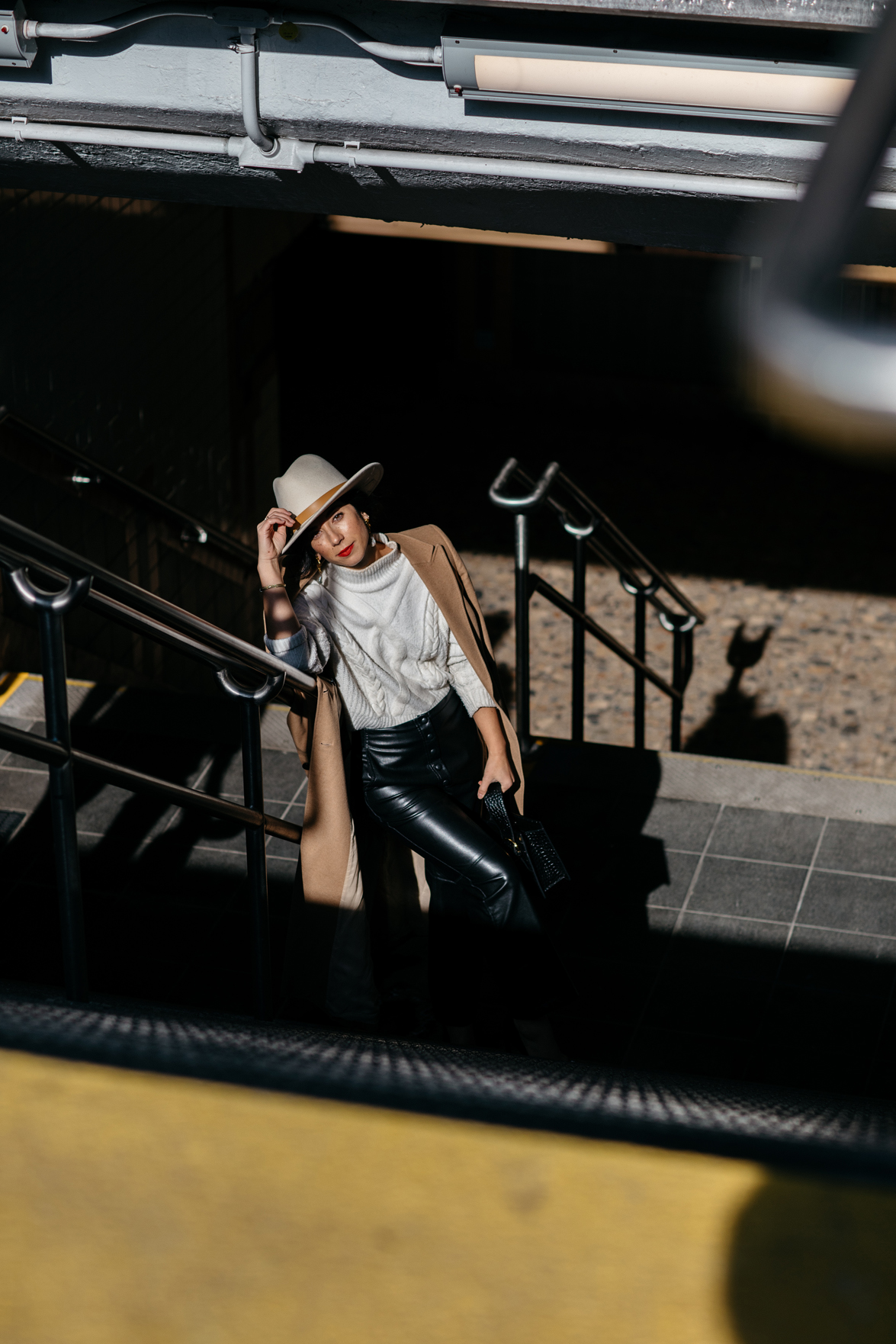 As I mentioned earlier last week, January is very much my hibernation month.
Between the holiday work season and traveling to see friends and family in December, January is one of my slowest work months from a creative production standpoint. And if Im being completely honest, I have a love/hate relationship with the first month of the year because of it. Dont get me wrong, I love the chance to get caught up on admin work, especially since tax prep somehow gets more and more complicated each year, but this time of year always tends to bring out the hermit in me, for better or for worse. I cut back on dinners out with friends, opting to cook at home. I spend more weekends cleaning and decluttering the apartment. And yes, I tend to wear a lot of the same pieces, again and again, because my dog Elvis isnt a fussy audience and Id rather avoid messing up the closet I just organized and instead, grab the same pair of jeans and sweater I wore yesterday.
In recent years, this post-holiday slump used to cause me more grief and anxiety than I would like to admit. Im typically a busy-body, happiest when Im running around from project to project, seemingly on the verge of passing out from exhaustion, only to jump back up for another cup of coffee. The less time I had to rest, the more productive and energized I felt. Of course, my early 30-something year old self has slowly come to realize I cant maintain that pace without risking my long term sanity and when slow periods arrive, Ive gotten better at recognizing when to seize them. Do I still feel restless at times? A thousand percent. But Ive gotten better at reminding myself theres no need to beat myself up over it either.
After all, my word for 2020 is kindness.
All of this is to say, these faux leather pants have been on heavy rotation for me these past few weeks of hibernation, namely as my secret weapon. Whenever I need something a bit more polished and a bit more presentable than my jeans, I throw this pair on with my Roger Vivier heels and instantly feel chic. Whats your secret weapon on rotation these days?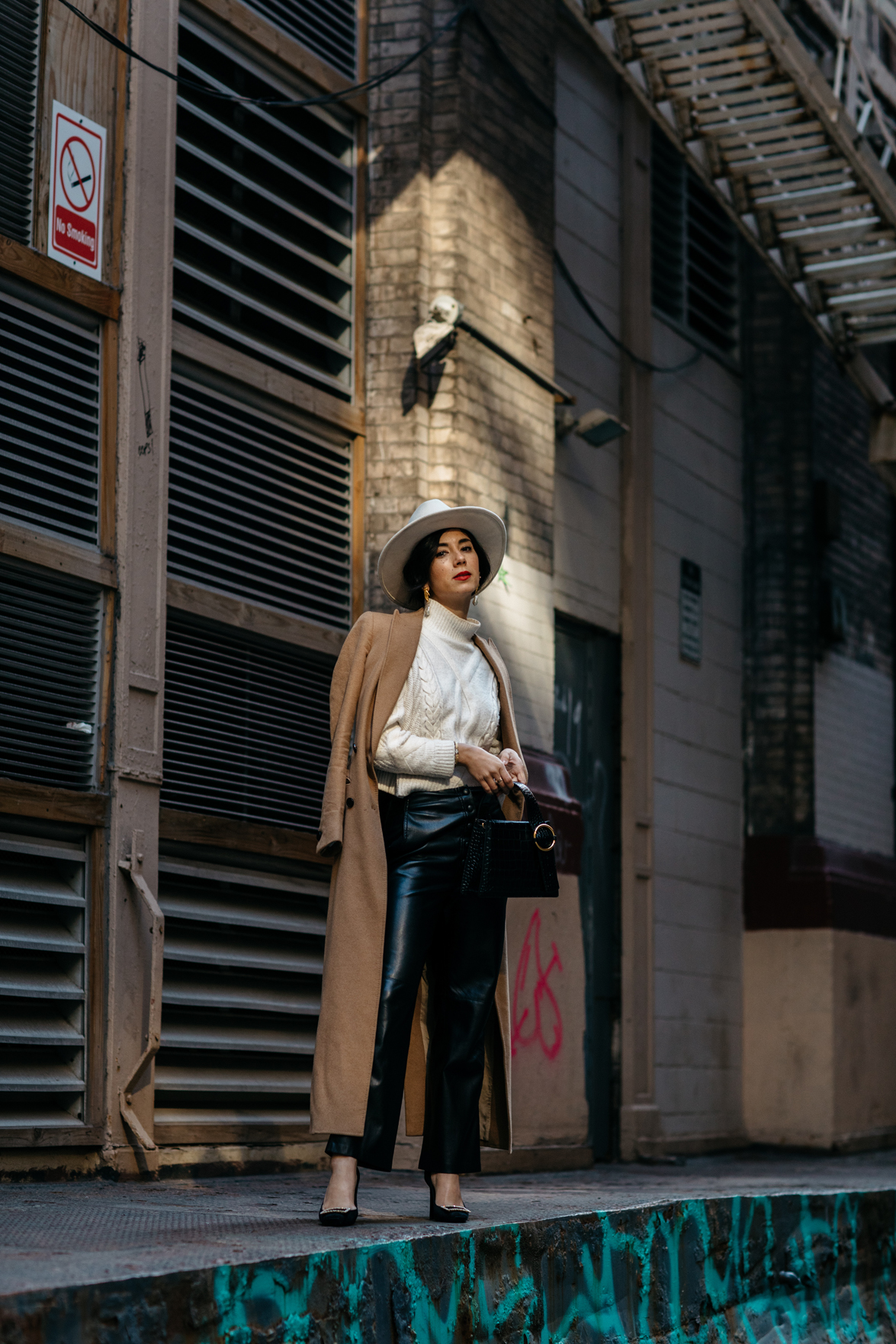 OUTFIT DETAILS: Suistudio coat (gifted) // Kohls sweater (gifted) // Nanushka faux leather pants (rented) // Roger Vivier heels (gifted) // Parisa Wang bag (gifted) // Lack of Color hat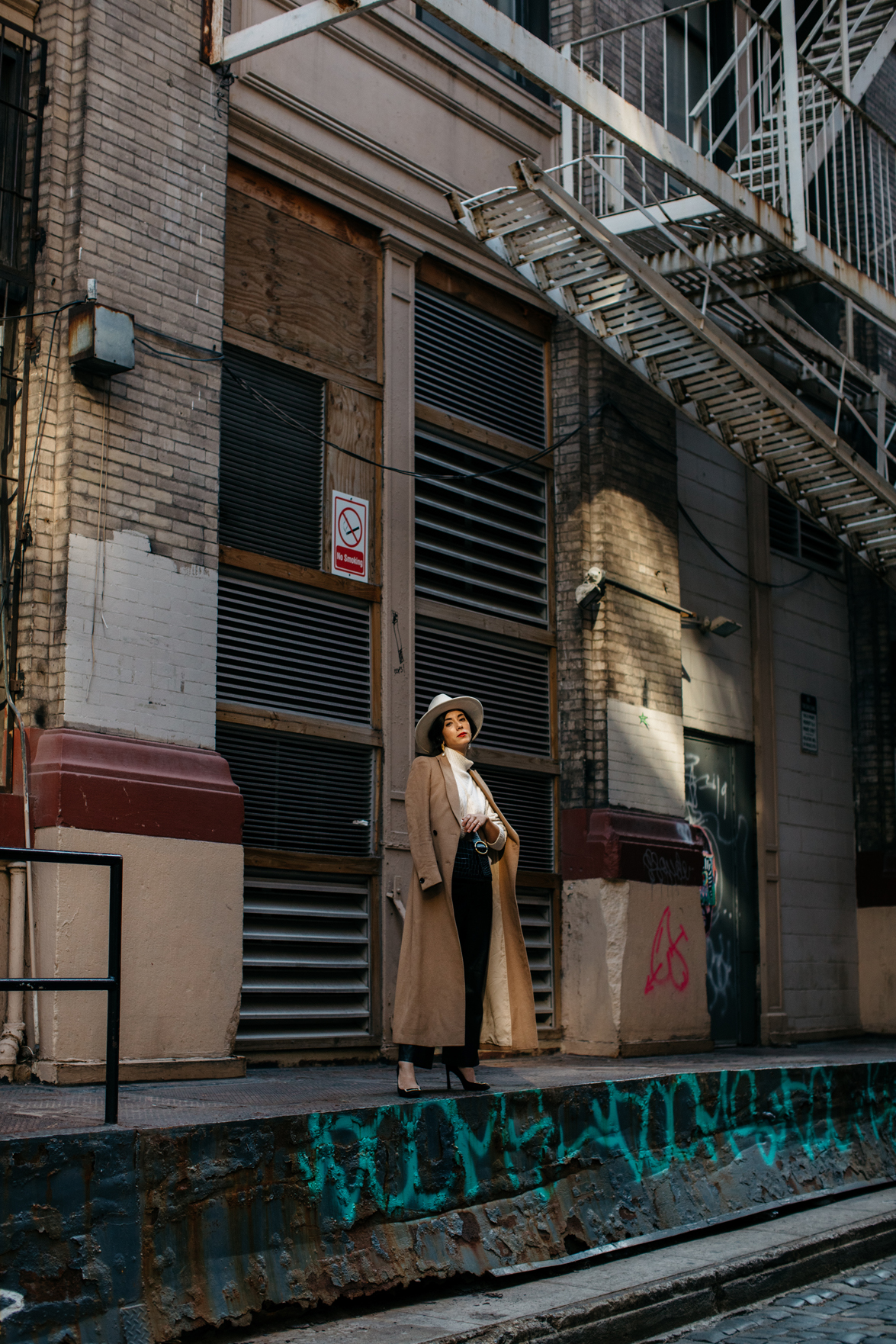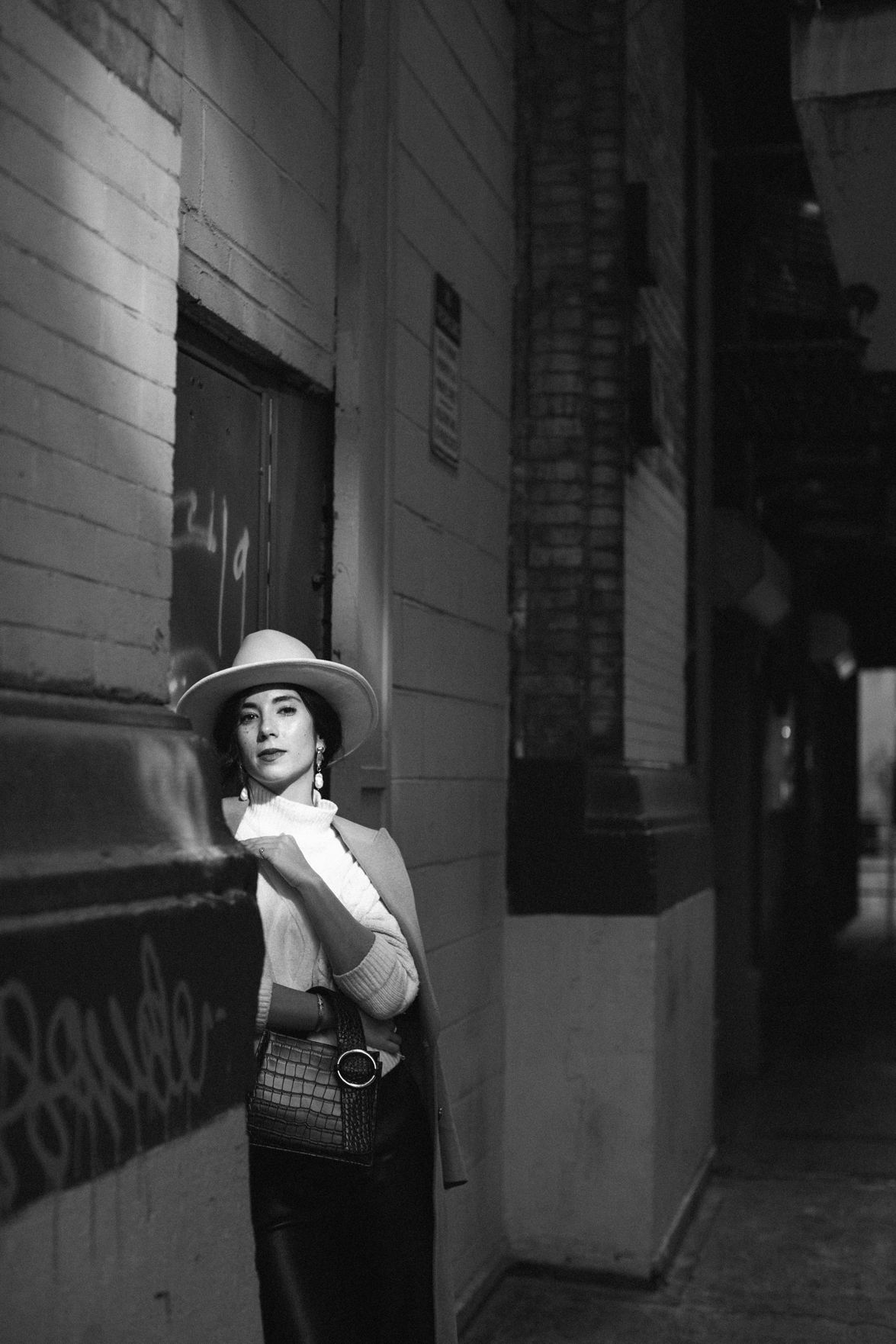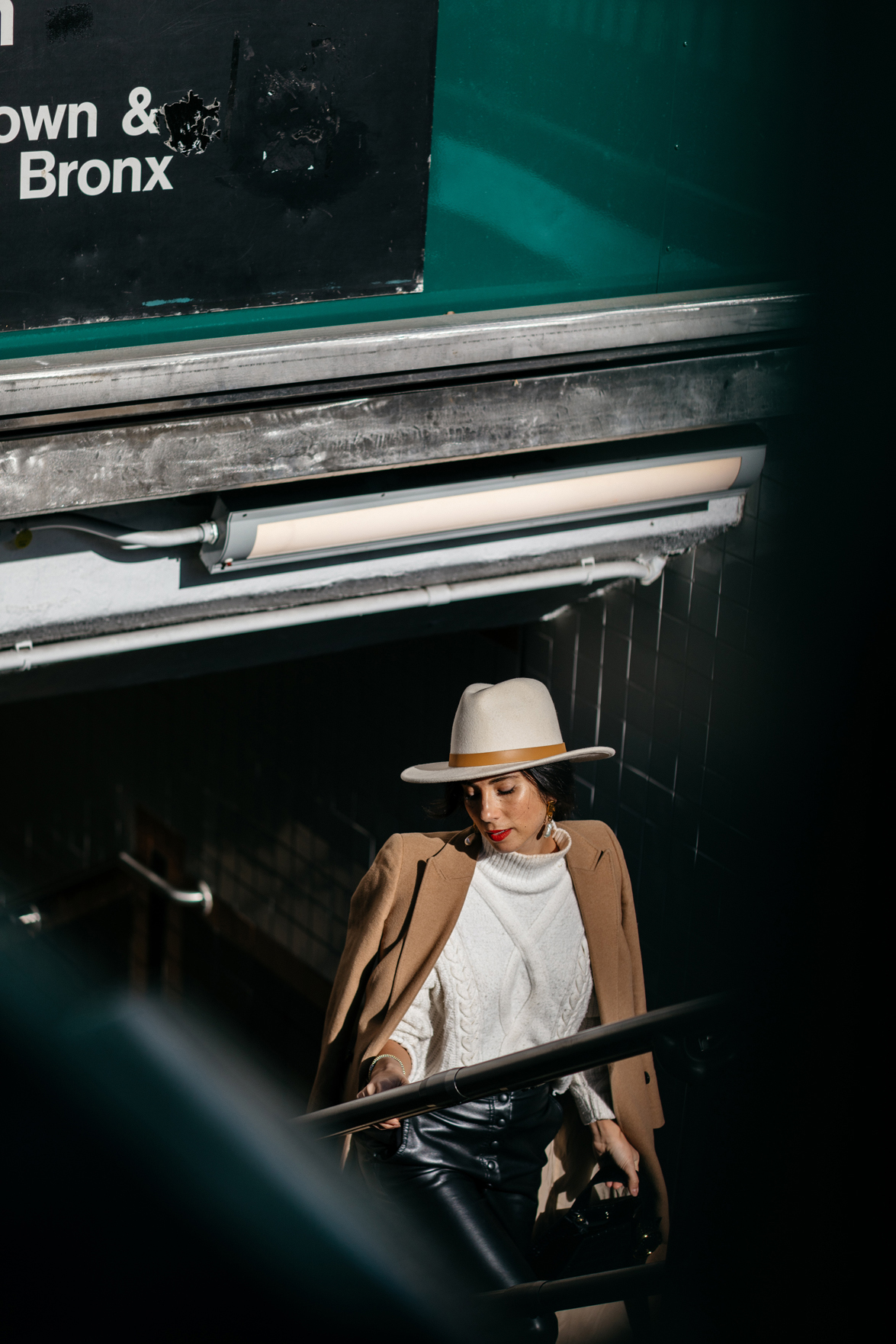 The post january hibernation + my new favorite leather pants appeared first on This Time Tomorrow.