---
DO YOU LIKE TO SHOP? BECAUSE I LOOOOOOVE TO SHOP!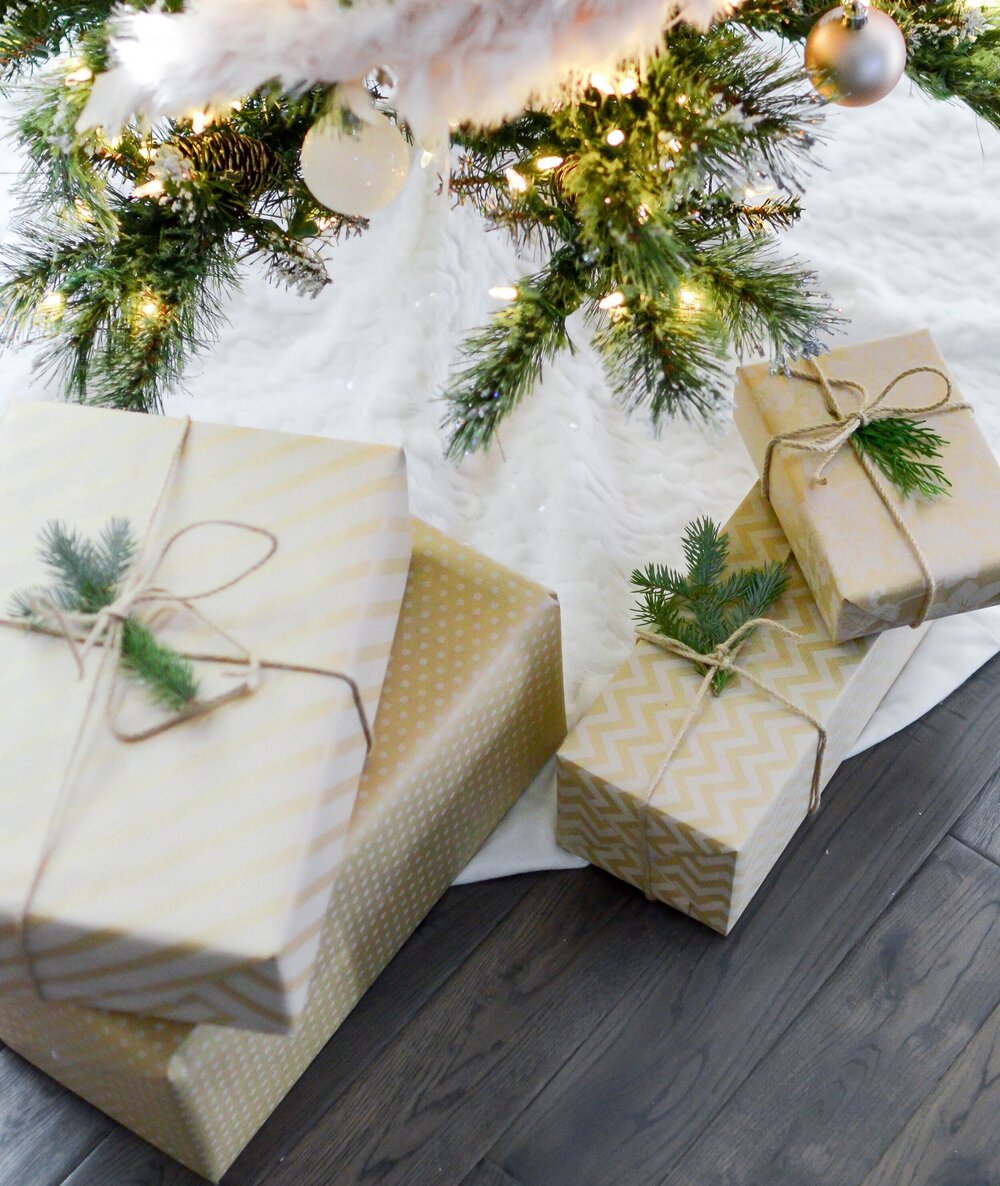 So I thought it would be fun to pull together a list of some of my favorite things that might inspire some holiday shopping, either for yourself or the people on your list ;)
I tend to do all of my holiday shopping online and since I spend Christmas in Arizona every year I ship everything straight to my Moms house and just spend a night wrapping everything when I get there. Sometimes I even forget what Ive bought because I do it in such a flurry lol.
GOODTHREADS Boucle Shaker Stitch Cardigan Sweater
Ive been loving buying clothes on Amazon lately! I recently bought a couple of these cardigans along with some t-shirts and I wear them all the time. This cardigan is the perfect length for leggings, because it goes right under your booty. The pockets are nice and big and the fabric is really soft. Plus if you have Amazon Prime, like I do, it comes in like a day!
It comes in 8 colors, I have 2 and will likely be buying a couple more! Click HERE to get one for yourself (or all the ladies on your shopping list)!
STATIC POP ON MANICURE
Im an acrylics girl and have been for years, but recently I got kind of tired of spending almost 2 hours in the salon every couple weeks and then trying to find a time when I could get in to the technician that I liked. So I saw Static Nails on Instagram and then on the Nordstrom website and decided to give them a try. My daughter also wanted to try them, so I ordered a few sets of varying shapes and colors and tried them out. I really like them! They are super easy to put on, takes like 10 minutes or less. They definitely arent as strong as acrylics, but they are stronger than store bought stick on nails for sure. They would make a great stocking stuffer for the women or teenagers in your life! They also sell nail polish called Liquid Glass Lacquer, a breakthrough formula loaded with rich pigments and natural antioxidants for a healthy manicure that actually lasts up to 10+ days without chipping. I havent tried that yet, but it comes in some amazing colors!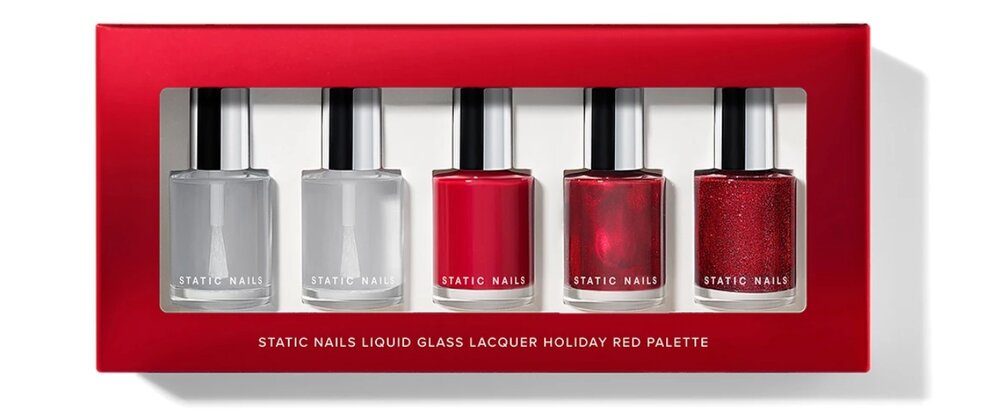 HOLIDAY PJS FOR THE WHOLE FAMILY!
Nothing is cuter than a family in matching PJs on Christmas morning! I can never get my mom to participate, but when Kaia was little I always got her Hanna Anderson PJs and now they have them for adults too! Or maybe they always did and I just didnt know it, either way. adorable! They come in 5 different prints, so be all matchy-matchy or be mix matchy, super cute either way! Check out the adult ones HERE and the big kids HERE and the toddlers HERE.
This is also a cute set that is very affordable. Im getting this for my daughter and I because she likes the baggier man PJ pants better than the legging type ones which is weird because she literally wears yoga pants every day to school, but whatever shes a teenager lol.
You can check out this style HERE, they also come in a blue penguin pattern. Since I plan on spending the entire week of Christmas lounging in my PJs, mine will get a lot of use!
FUNKY POTTERY
JUNGALOW
I love funky pottery and lately Ive been seeing all kinds of gift-worthy pieces, like this black and white set from Jungalow. Each plate is sold individually, so you could get 4 of the same, but I love them all mixed up like in the photo! The Jungalow site has all kinds of amazing boho and eclectic pieces on it. These ceramic cups are also really cute as vases.
EAST FORK POTTERY
East Fork makes incredible pottery pieces that are super useable, washable and they have an awesome social media page as well. I love their pieces so much that I used one on the cover of my newest cookbook! The Everyday Bowl is the one I used in the book and its the bowl I use the most. The perfect size for pretty much anything and I have 4 in 4 different colors. I desperately want one in their new limited teal color, but they are always out! Their mugs are awesome too and check out their Under $50 Gifts.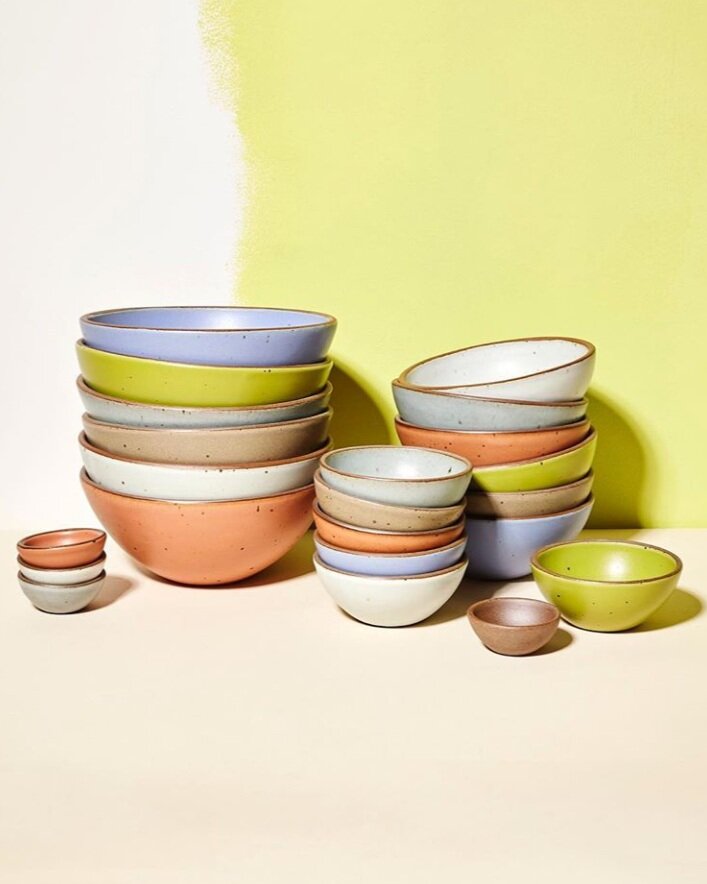 THE GIFT OF ART!
I love buying prints for my friends, I mean I would buy them originals, but Im not a baller like that lol. Since for my day job I am a creative director, I love roaming Instagram for artists. One of those artists that I immediately fell in love with was Marianne Angeli Rodriguez. Her colorful, funky art spoke to me and I have since bought many pieces from her! She lives in Louisiana, but one of these days I will meet her in person! She also paints on pots which are adorable and the perfect gift! I have 4 in my house and have given many more! They have open eyes on one side and closed on the other. You can go colorful or a black and white motif, so precious right?!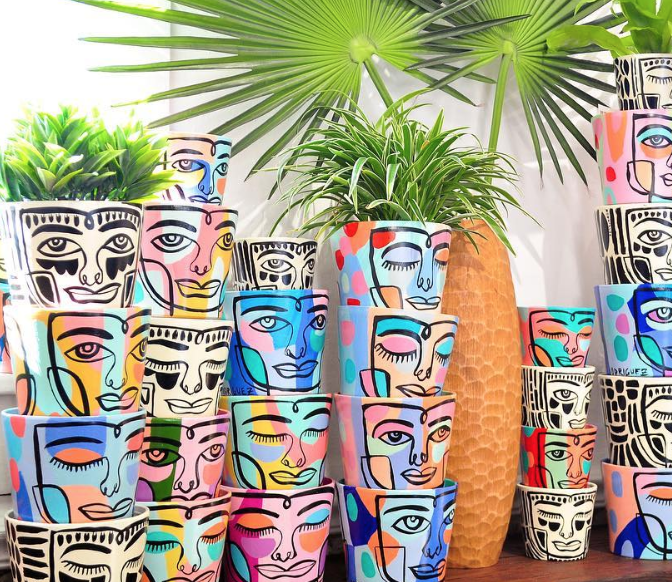 Her prints also make great gifts. I gave my cousin one of her Triple Goddess Series prints, I love the strong women and gorgeous colors. Perfect for girlfriends, moms, sisters, and any strong woman in your life and prints start at just $35.