Most of us Brits think having a downstairs loo is a luxury. Hell, even having a loo separate to the bathroom is pretty decent.
But Robbie Williams has gone one better. Actually scratch that. He's gone twenty seven better.
Because why have one or two loos when you can have erm, 27? 
That's precisely the number of toilets the singer has in his Beverly Hills mansion.
And. We. Have. So. Many. Questions.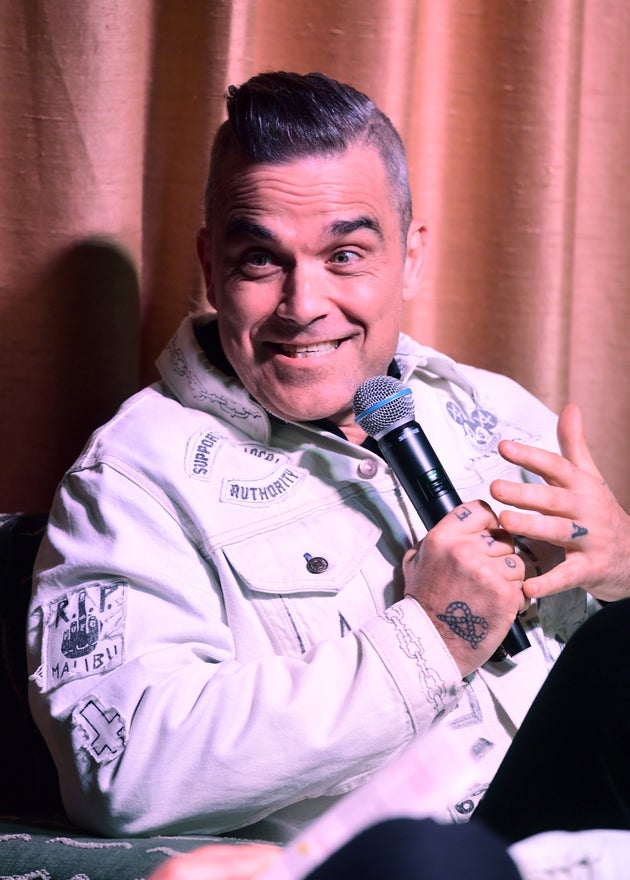 Like how did he manage to source bog roll for all of those loos when panic buying set in at the start of the pandemic?
Does he use a different one every day?
And who the hell cleans them?
The former Take That star made the pants jaw-dropping revelation when he joined Scott Mills on Radio 1 during the presenter's legends DJ slot.
"I am in Los Angeles in the hills of Beverlyshire 90210. I just wanted to experience it and now I've experienced it, I'm going back to Stoke," he said.
Asked how many toilets the house had, he said: "Twenty-seven. Yeah, 27 actual toilets.
He then added: "One day I'm going to have a poo party where people come round and we just flush them all, like synchronise it and see what happens."
We dread to think.
The 46-year-old, who lives in the sprawling property with his wife Ayda Field and their four children, also updated fans on his songwriting efforts during lockdown.
"I have written 25 new songs in the last three weeks," he said.
"I have been doing art and I have got a garage full of massive paintings that I'll be doing (an) exhibition (for).
"I'm organising a few TV shows that I'm gonna be doing. I'm very, very busy."
Asked which shows, he joked: "I can't say, but I have been asked to be a contestant on Naked Attraction. I've asked my wife and she says, 'Yeah, it's fine'."
Robbie' full DJ takeover on Scott Mills' Radio 1 show is on BBC Sounds.