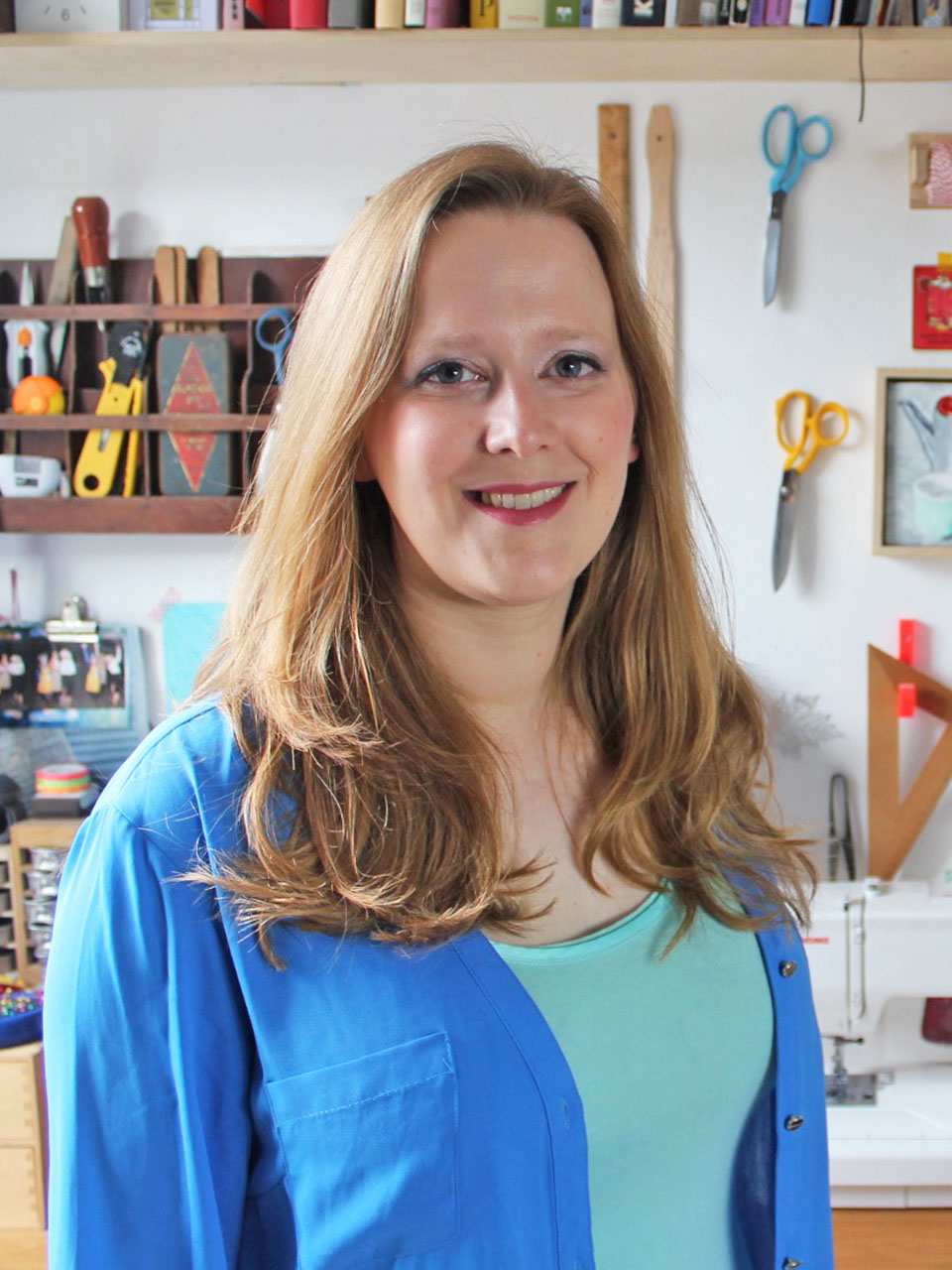 Happy Sunday! Today is our last day at the Stitch Festival. If you are visiting today please do make sure you swing by to say hi and to stoke some of our amazing sewing patterns! We are on stand B20 which is close to the main entrance.
On the blog this weekend: Top 15 Lingerie & Nightwear Sewing Patterns. Whether you want to learn some new sewing skills and whip up a bra and pants set or snuggle up in some cosy pyjamas, we've got it covered.
Now scroll down, be inspired and have a great weekend!
---

Sylvia from The Ravel Out made this denim dress and jacket in one and we think it's bloody genius! She used the Ilford Jacket pattern by Friday pattern Company and she nailed it.
YES to statement sleeves! Alex from Sewrendipity hacked the Nala top from the very first issue of Fibre Mood magazine and we are digging it.
Alice from The Polka Dot Palace sewed up this Bobbi skirt from Tilly and the Buttons with some fabric she had left after making a jacket. Turns out this pattern is a great for scrap busting, and it looks great too!
This beautiful denim jacket is made by Beth from SewDIY and she used the Falda Jacket by Pattern Fantastique. We simply love everything about it!
Brittany aka Brittany J. Jones sewed up this stunning dress using Vogue 1652 and it looks amazing on her!
Patricia from PatsyPoo Makes says she's obsessed with her new Winslow Culottes from Helen's Closet and we can see why! Head over to Patricia's blog to see how she styled her culottes in three different ways.
Oh how we adore Anna's aka Blogless Anna StyleArc's Adeline top! And that fabulous fabric has got everything to do with that..
The topstitching on these Sew House Seven Burnside Bibs are ON POINT! Vicky from Sewstainability did such a great job making these, be sure to check out her blog for more photos.
Amy from Amy Nicole Studio needed a jacket for work and she created this amazing jacket using the Thayer pattern by Grainline Studio. She also added a removable lining using an old flannel shirt, so cosy!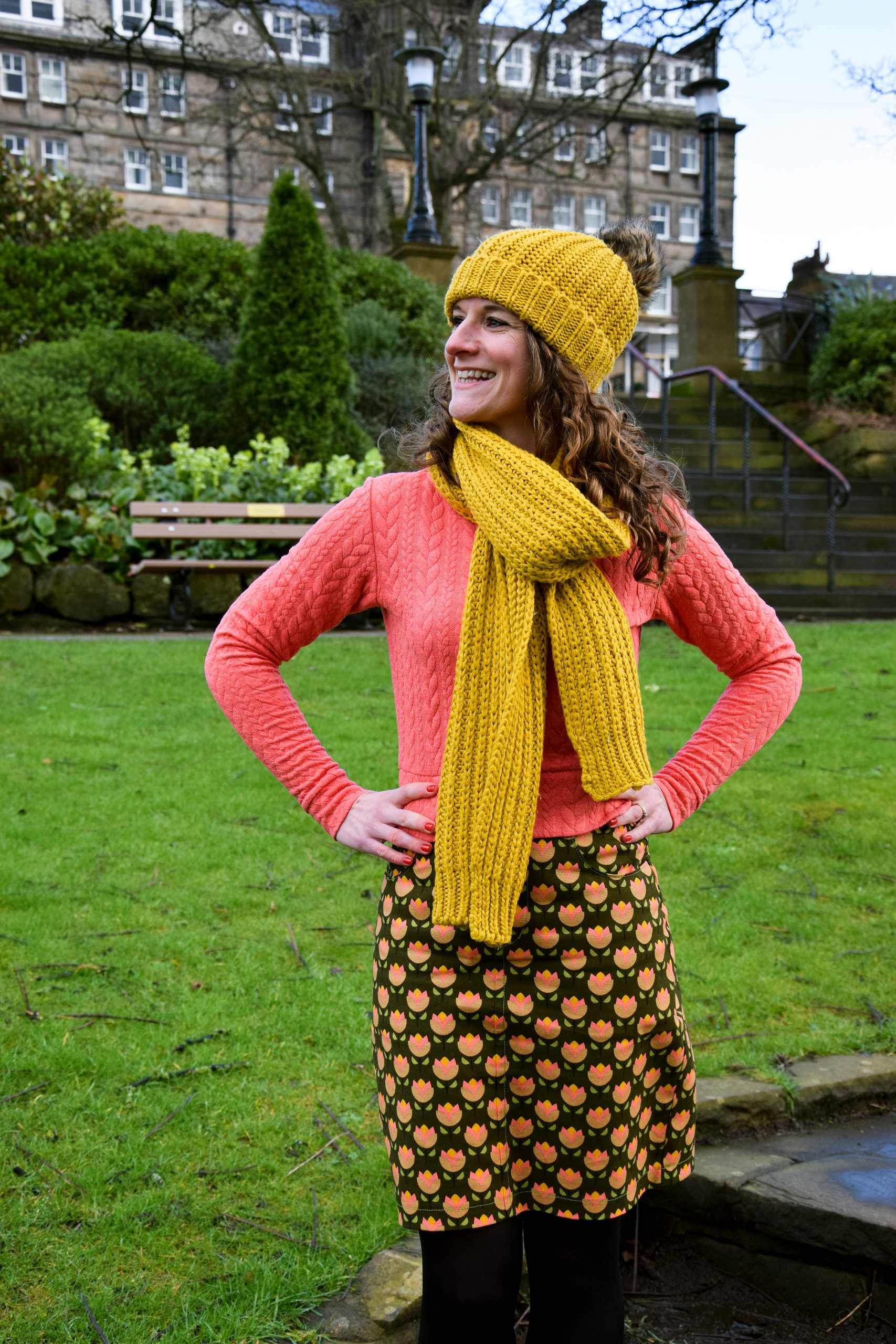 We absolutely adore this whole outfit! Mel at @stitch_make_bake wrote a pattern review on our website about her Tilly and the Buttons Ness skirt and the verdict is out: it's a winner!
Laura @laurapop90 is looking as cute as a button in her brand new Megan Nielsen Sudley dress! The fabric, that collar, the keyhole cut out with ties, we love it all!
---

Here are the latest new sewing pattern releases from independent designers in the sewing community. We are passionate about championing indie designers in the sewing community and we are always looking for new sewing pattern designers we can feature. With over 200 designers from around the world creating patterns for us to sew with, there is a lot of choice. If you need some help finding your next sewing project search for more ideas using our sewing-specific search tool.
---
We love nothing more that sitting down at the end of the day and watching sewing blogs, it's always fun to see what patterns other makers have been sewing up or what they've bought in their fabric hauls! Each week we share sewing videos from the sewing community where you can pick up tips, sewing advice and catch up on the latest high street and fashion trends. You'll also be able to see what other makers in the community have been up to.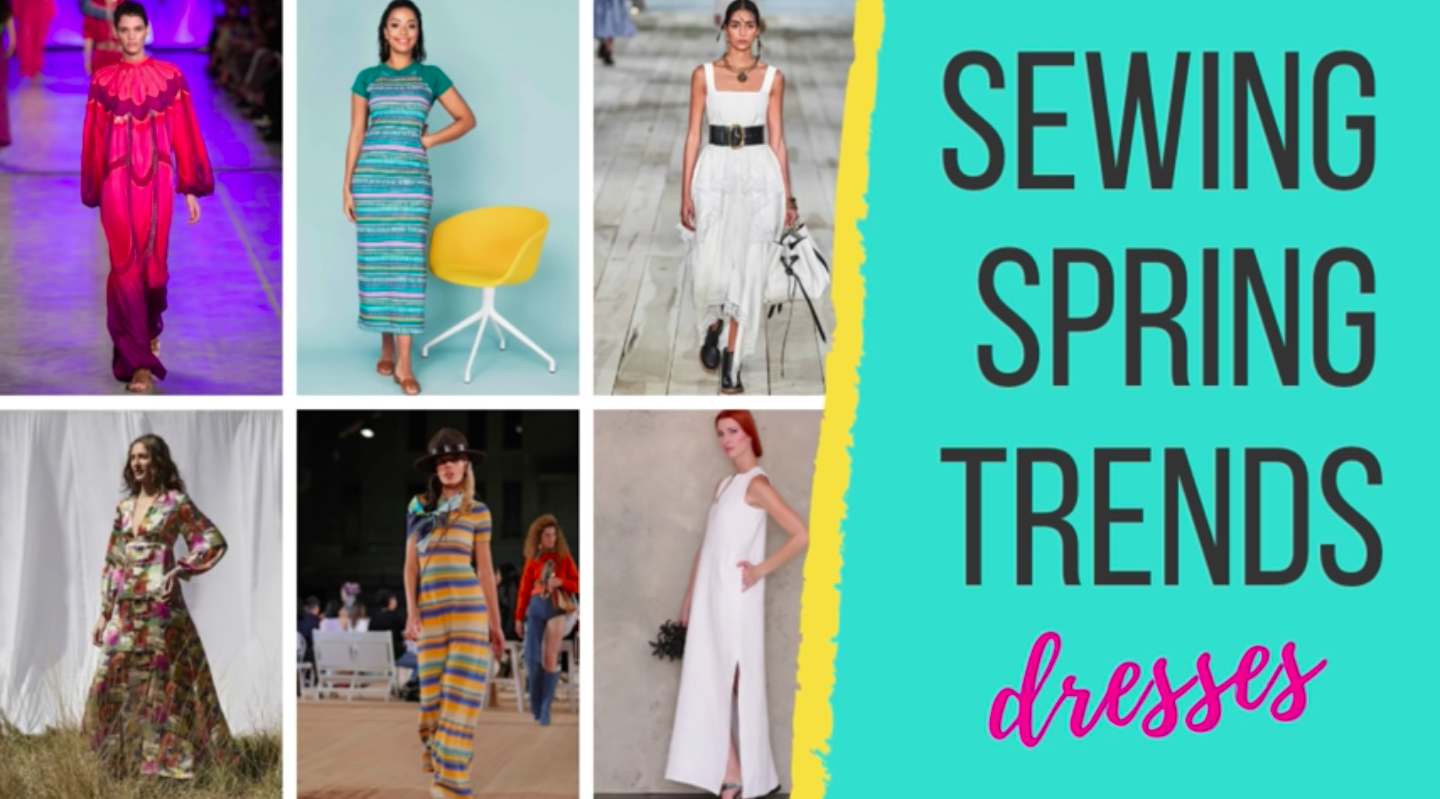 Nikki and Rachel of The Stitch Sisters: Sewing Spring Trends: Trousers | Dressmaking Inspiration | Spring Sewing Patterns 2020
Mel at Handmade By Ditsy Tulip:Sewing for my body shape
Adele at Button & Pip:February Makes || Sewing Vlog
Kealy at Voice of a Creative: Can I Create My Dream Wardrobe? Wardrobe assessment with the help of Love to Sew- All the Dresses
Lisa at And Sew On: Maker Vlog Pt.2– Finished Objects
Tamlyn at Sewn on the Tyne: Daily Snippets E06 Sewing, Makes and Fabric!
Hayley at Sew Hayley Jane: Outlet Shop
Lindsey at Inside The Hem: My Latest Make | Tried N True Sewing Pattern McCall's 6992
Jo at Joey Sewy: LIVE Sunday Sewalong | 22nd Feb 2020 | Denim skirt
---

There is nothing better than listening to people talking about their favourite hobby while we sew. Grab yourself a cup of tea, get the sewing machine warmed up and sit down to listen to the conversations of sewing bloggers, indie designers and other makers on topics from how to design a new sewing pattern to sorting out your fabric stash. Here we have curated a list of sewing podcasts hot off the press this week. Have a listen this weekend for your weekly dose of making inspiration.
Love To Sew with Helen and Caroline: EPISODE 134: SEWING WITH DELICATE FABRICS
Dressed: The history of fashion with April and Cassidy: Fashion History Mystery #40: What's a Dickie?!
Sewing For The Weekend with Beth and Nina: Home-Sewn News
Sewing Out Loud with Zede and Mallory: How To Sell A Used Machine
Bande a Part with Rebecca & Beatrice: Mrs Tinne's Wardrobe
---

Each week we also share all the new fabrics, haberdashery and kits from independent sewing businesses that we work with. You'll find the latest fabric collections to hit the shelves, new haberdashery sales, offers and other exciting launches. Take a look at all the products that small businesses have curated from your perusal this week.
How cute are these temporary tattoos from Pink Coat Club! There's only limited stock available so don't wait too long with snapping these ones up and adorning yourself with sewing themed tats..
We spotted this navy blue jersey with beautiful white and coral flowers at Cloth Spot and it's absolutely stunning. The colours are amazing and it's so pretty how the flowers are scattered around!
In just 2 days Sew Hayley Jane opens up to new subscribers who will receive their first box in April. In the meantime, have a look at their website to see which box is best for you. There are three different ones to choose from, so we're sure there will be one for you.
Oh how we love an iconic Liberty print! These pretty cotton lawns are from Fabrics Galore and they have so many gorgeous Liberty prints it's hard to choose a favourite!
This gorgeous viscose jersey from Lulou Designs is really unusual with a large floral border print. Perfect if you want to make something comfortable and stand out the same time!
You really can't go wrong with this black and white polka dot from Pin & Sew! It's a classic.
We. Are. In. LOVE with this beauty from Cloth & Candy. Isn't the print and this colour combination amazing?!?
This cotton linen fabric from The Draper's Daughter made it to our wish list. The abstract monochrome print is designed by Anna Graham for Kaufman and it's amazing.
Beautiful colours, embroidery, pretty leaves, what more could you wish for? This Broderie Anglaise from Lamazi Fabrics has got it all…
I guess we just have a thing for monochrome gingham and checked fabric? These fabrics from Sew Me Sunshine immediately caught our eye amongst all other new fabrics.
These pretty spool holders from Beyond Measure are made of Hasami Ware and hold pins, needles, and any other small metal objects you want to keep at hand whilst sewing.
This unisex parka jacket is designed by Mimi G for Simplicity and we are 100% digging it! It would make the prefect coat for warmer weather (which will hopefully arrive in the UK real soon)!
---

We keep a handy list of sewing events, exhibitions and meet ups happening in the sewing community all over the world on our sewing social calendar here.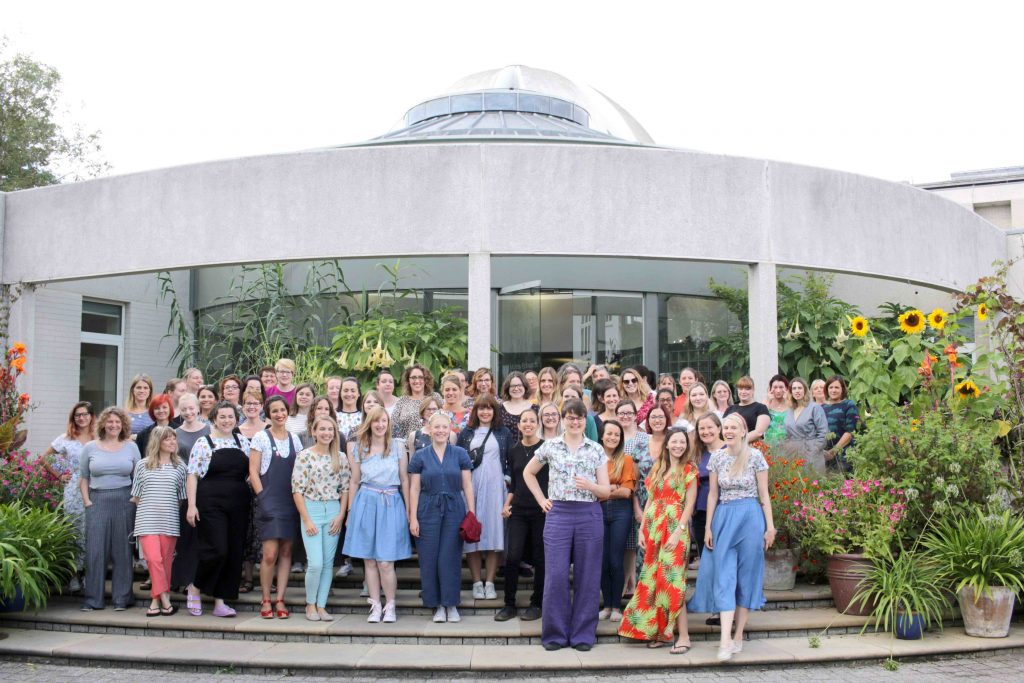 ---

Come and join our sewing Facebook group where we are chatting about sewing plans, new patterns and helping each other out with projects.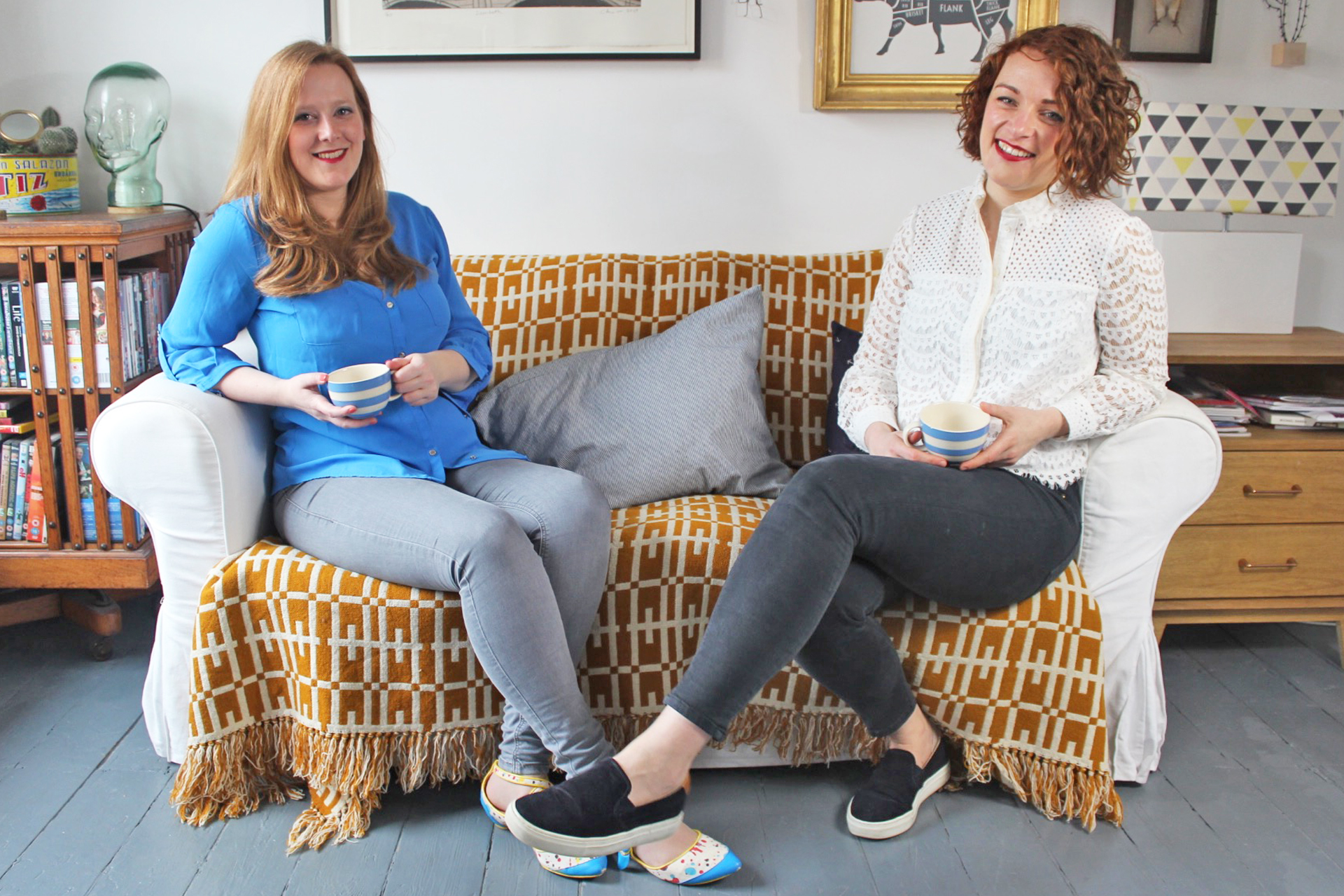 ---
The post Sew Reporter – 1st March appeared first on The Foldline.