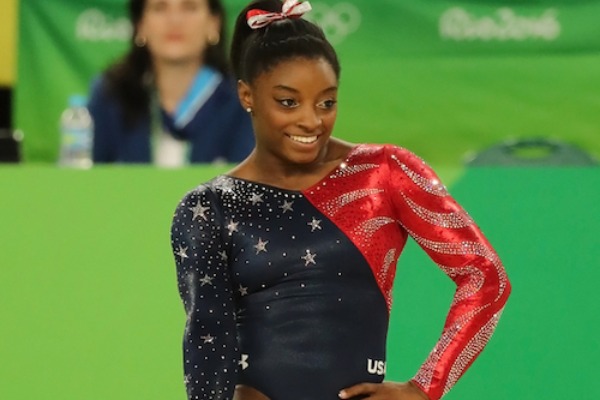 Image via Leonard Zhukovsky / Shutterstock.com
The handstand challenge saw many, including Tom Holland and Jake Gyllenhaal, trying to put on a shirt while maintaining a handstand against a wall. Now, Olympic gold medalist and world gymnastic champion Simone Biles has stepped in to propose an elevated form of the original challenge.
Biles shared a video of herself removing her sweatpants while doing a handstand. Without any wall for support, she easily went pants-free within a minute. Model Chrissy Teigen reacted to the challenge by tweeting, "Simone, I have to lay down and have someone else do it normally."
Biles was supposed to take part in this year's Olympic Games in Tokyo, which has now been
postponed
to next year due to the COVID-19 pandemic. She now finds herself with time on her hands at home and shares videos of her athletic abilities on social media.
handstand challenge 🤷🏾‍♀️ pic.twitter.com/D11uhLoG37
— Simone Biles (@Simone_Biles)
April 11, 2020
Simone I have to lay down and have someone else do it normally
— chrissy teigen (@chrissyteigen)
April 11, 2020
o tom holland, ele-
pic.twitter.com/nZYaQ87Hhq
— derøø 🐧 (@uchihagbr)
April 2, 2020
Sorry I'm late to our Zoom meeting, I was watching Jake Gyllenhaal put on a shirt while in a handstand. pic.twitter.com/UIlV5Wihyv
— MTV (@MTV)
April 2, 2020
[via
Delish
, cover image via
Leonard Zhukovsky / Shutterstock.com
]