Spring dresses and summer dresses. Tops, T-shirts, blouses, jeans, shoes, sandals… Are you looking for what to wear this spring? Outfits for Easter? Or summer? Searching for a dress for an outdoor wedding, casual event, or concert? These new spring styles are just the ticket!
What is not to love about the warmer weather?! It will be here before you know it. Take stock of what you own, and add new styles for spring. Toss in a dress or two for outings, trips, and dinner dates…
New Spring Styles
Spring Dresses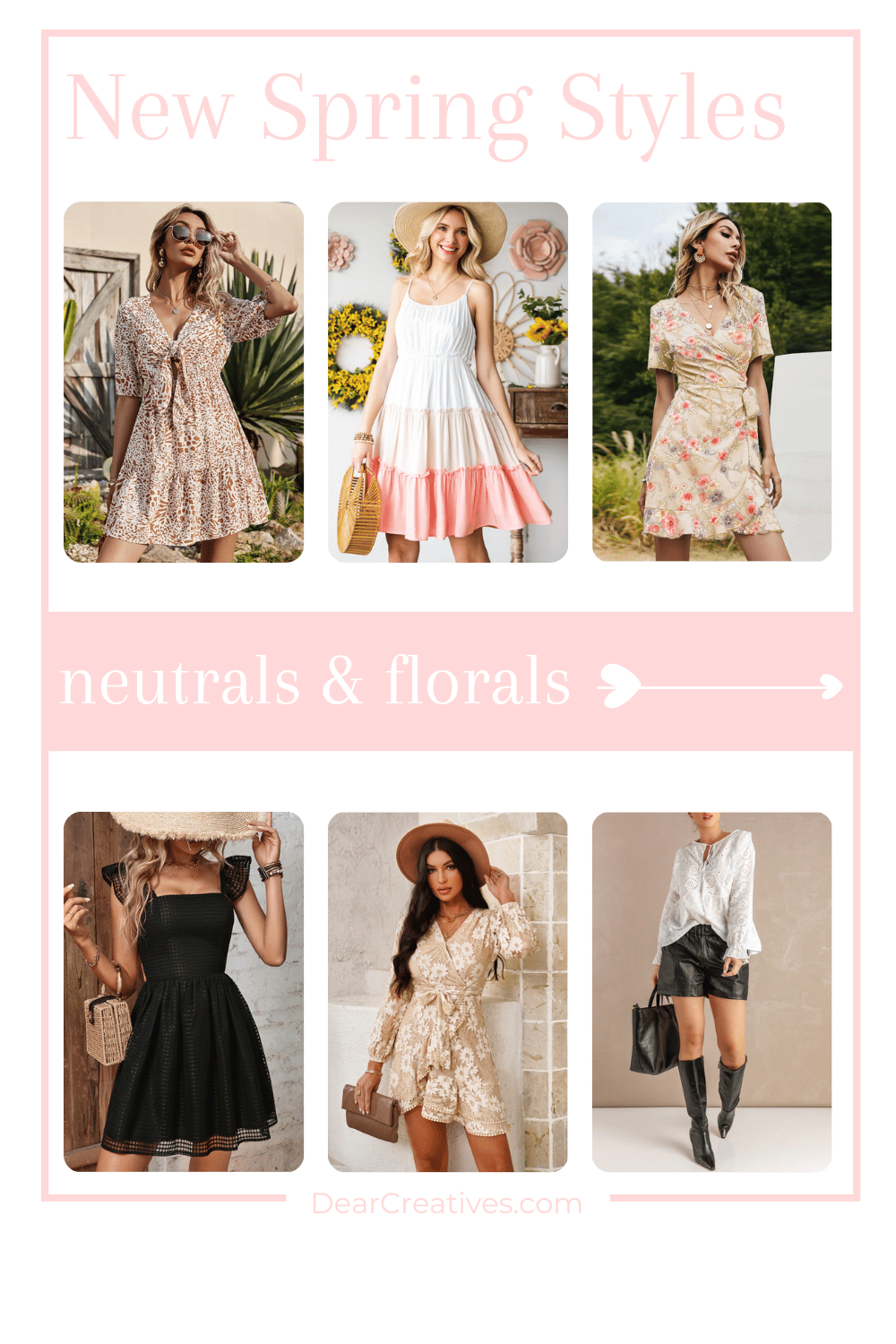 Want to shop for more spring styles?
Cute Alert!
Casual Easter Outfit Ideas
Pair cute graphic tees with jeans, pants, or shorts. Slip on cute flats or sandals.
Where to shop for new spring styles?
Fashion and Style
The post Spring Dresses + … New Spring Styles appeared first on Dear Creatives.