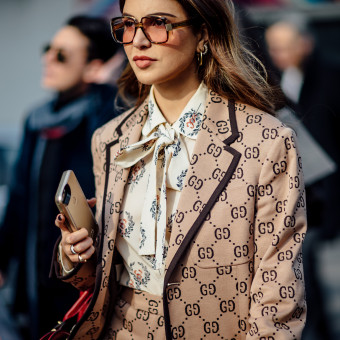 Each new season, the sartorial calendar brings with it the same tidal wave of fashion coverage: The Hottest Trends for Fall. The Only Dress Were Wearing for Spring. While the fashion crowd obsesses over these looks for a few months before moving on to the next big thing, there are also those trends that surpass the industry bubble and spread across the country with unparalleled fervor. As is the case with most trendy pieces, looking back on the past few years can dig up emotions that range from a pleasant wave of nostalgia to a frightening reflection on questionable styling choicessneaker wedges, anyone?
While many of the most recent and impactful trends can be traced back to references from previous decadesparticularly the 90s, as of lateothers, like athleisure and jeggings, made their debut in this decade. So now that the 2010s are finally coming to a close, we thought wed take a minute to acknowledge the trends that catapulted to cult-level statusthe good, the bad, and the very ugly.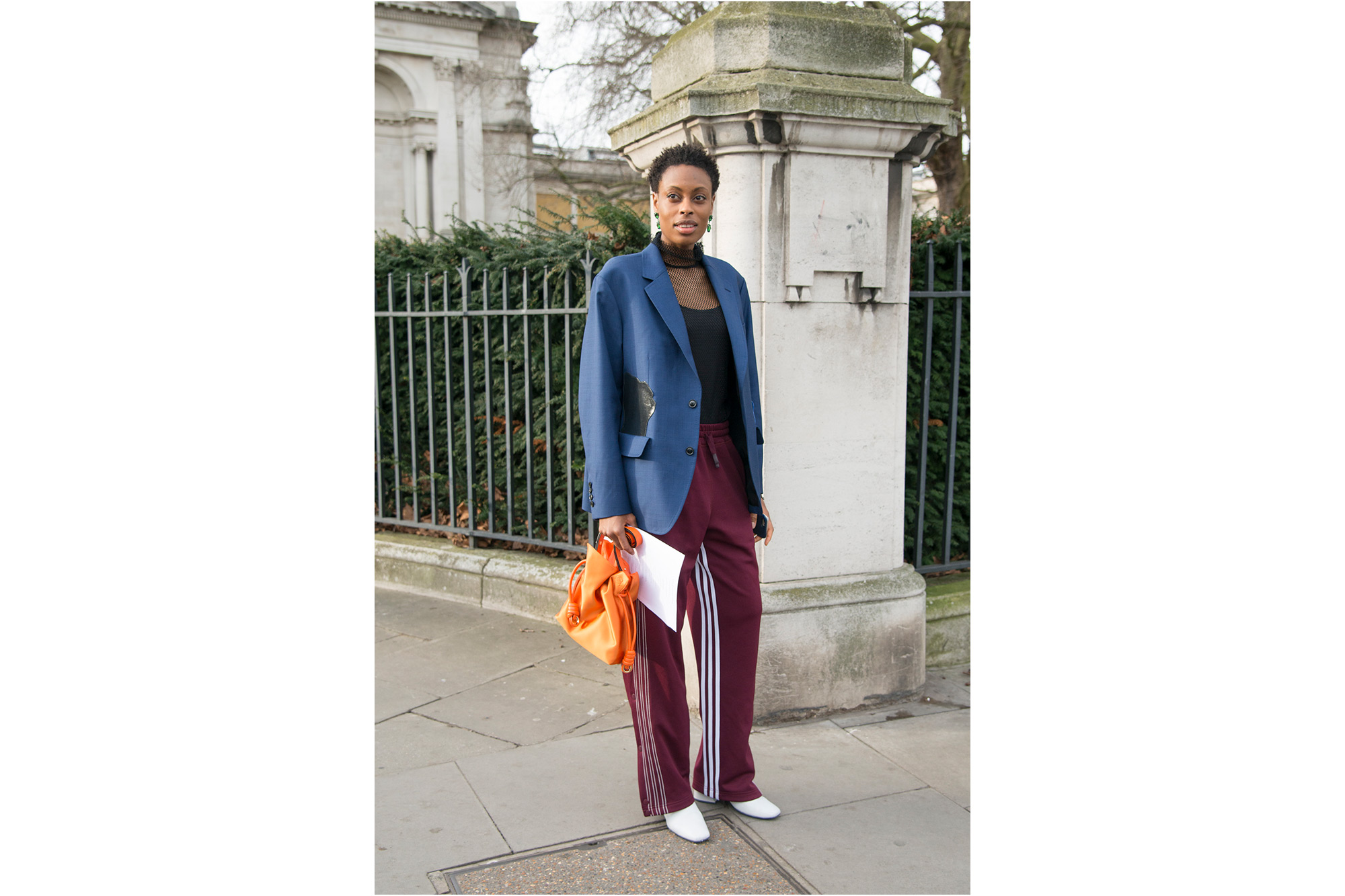 Probably the most all-encompassing trend of the decade, athleisure exploded from coast to coast in the early 2010s. Logically, this one was destined to take off, as its just so damn comfortable. To the utter horror of parents and school principals everywhere, it was now acceptable to wear leggings as pants and sports bras qualified as actual tops, thanks to brands like Lululemon and Outdoor Voices. We had always wanted to leave the house in sweats when we werent actually going to the gym, and finally it was, and quite frankly still is, en vogue.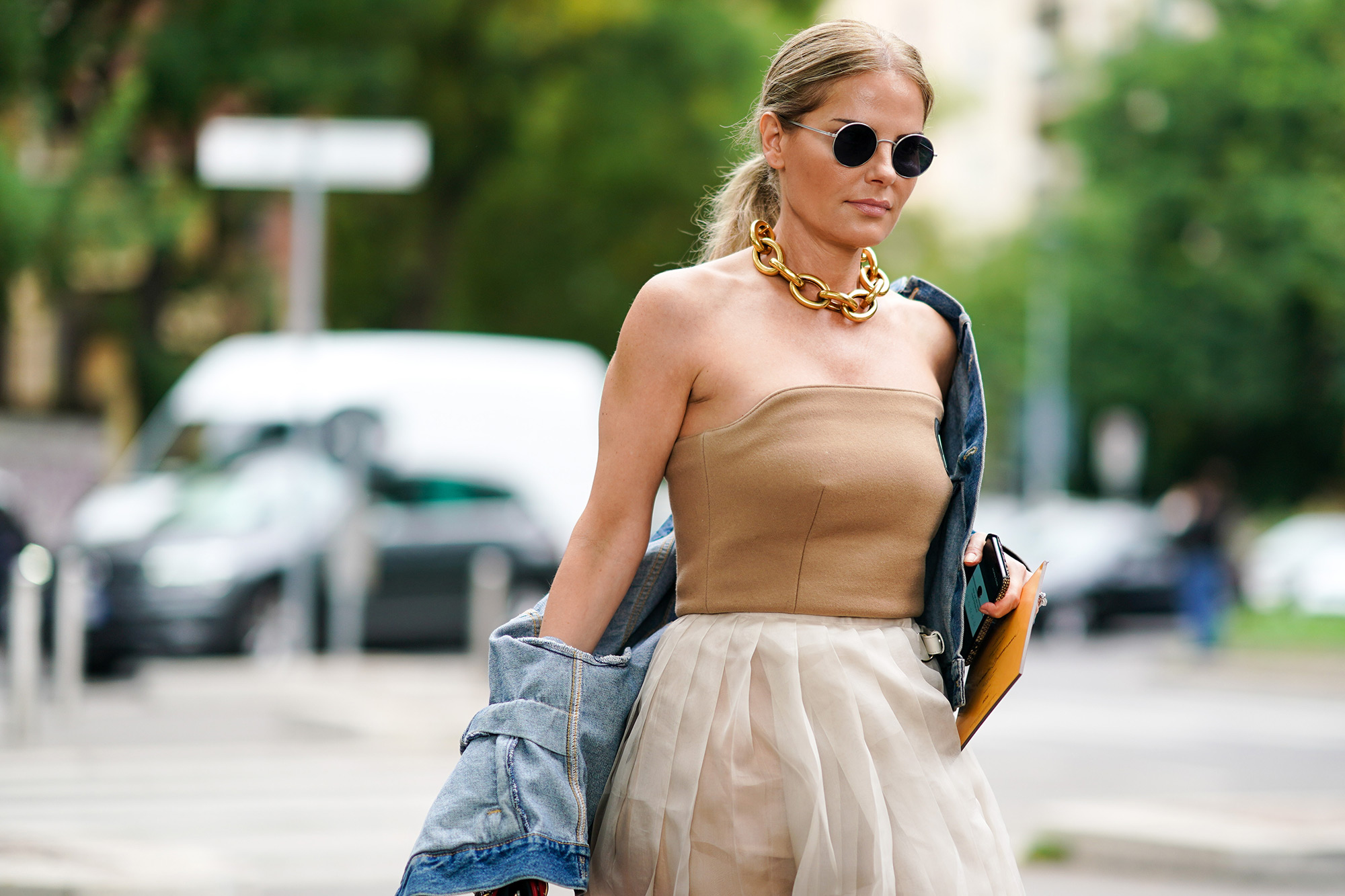 This highly polarizing trend, like many from the 2010s, was resurrected from its prominence in the 90s. However, as the decade progressed, the style of chokers expanded from the classic band of decades prior to renditions in lace, leather, and chains. Even just tying a string around your neck would suffice.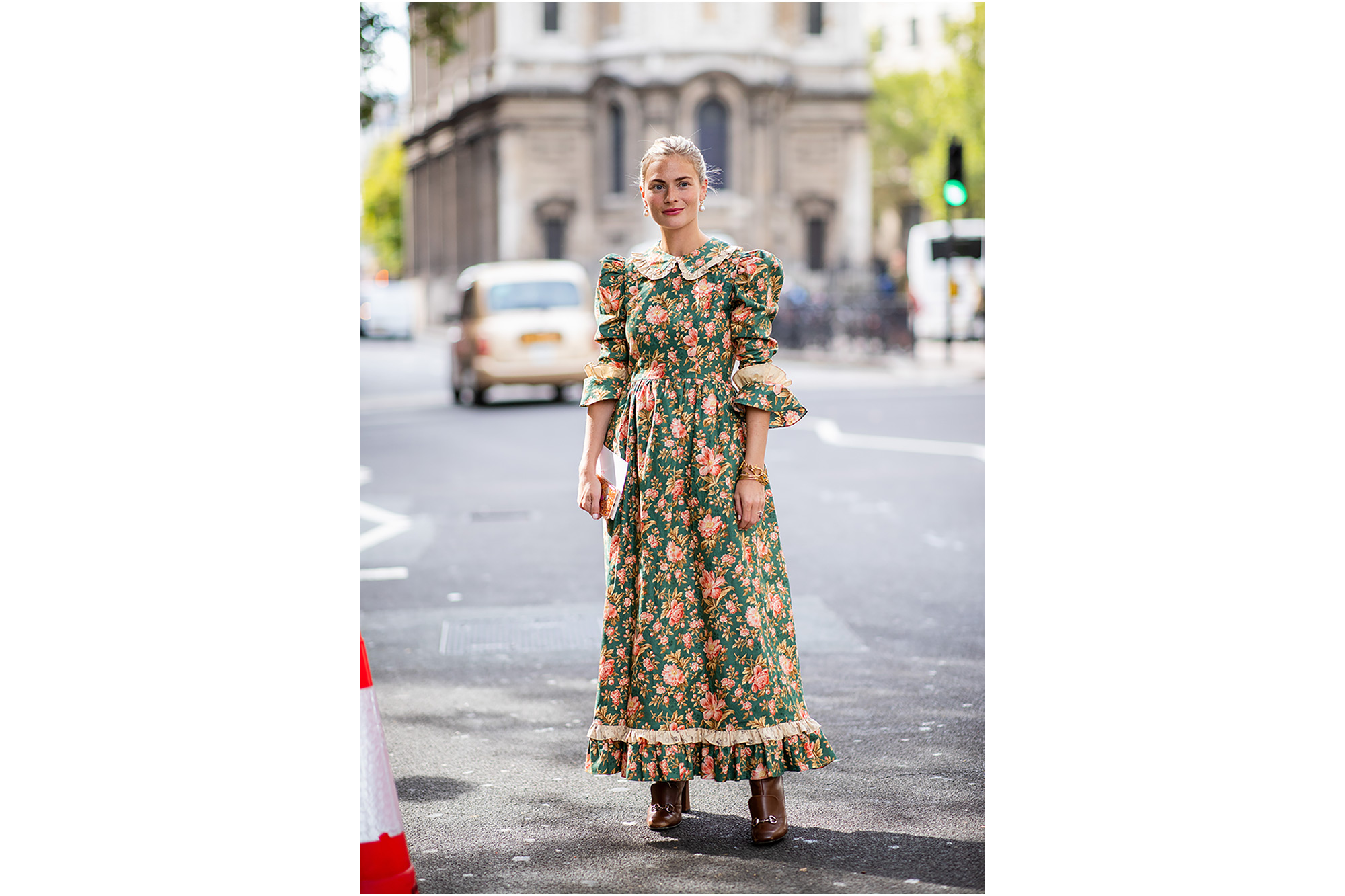 Call us Laura Ingalls Wilder and pass us a bonnet. The prairie-style dress has roots in the 19th century but was catapulted to center stage around 2018 by beloved brands like Den and Batsheva. Characterized by high necklines and puffy sleeves, these dresses often have a floral pattern reminiscent of your grandmothers curtains and a hemline she would most definitely approve of, hitting somewhere between your knees and ankles.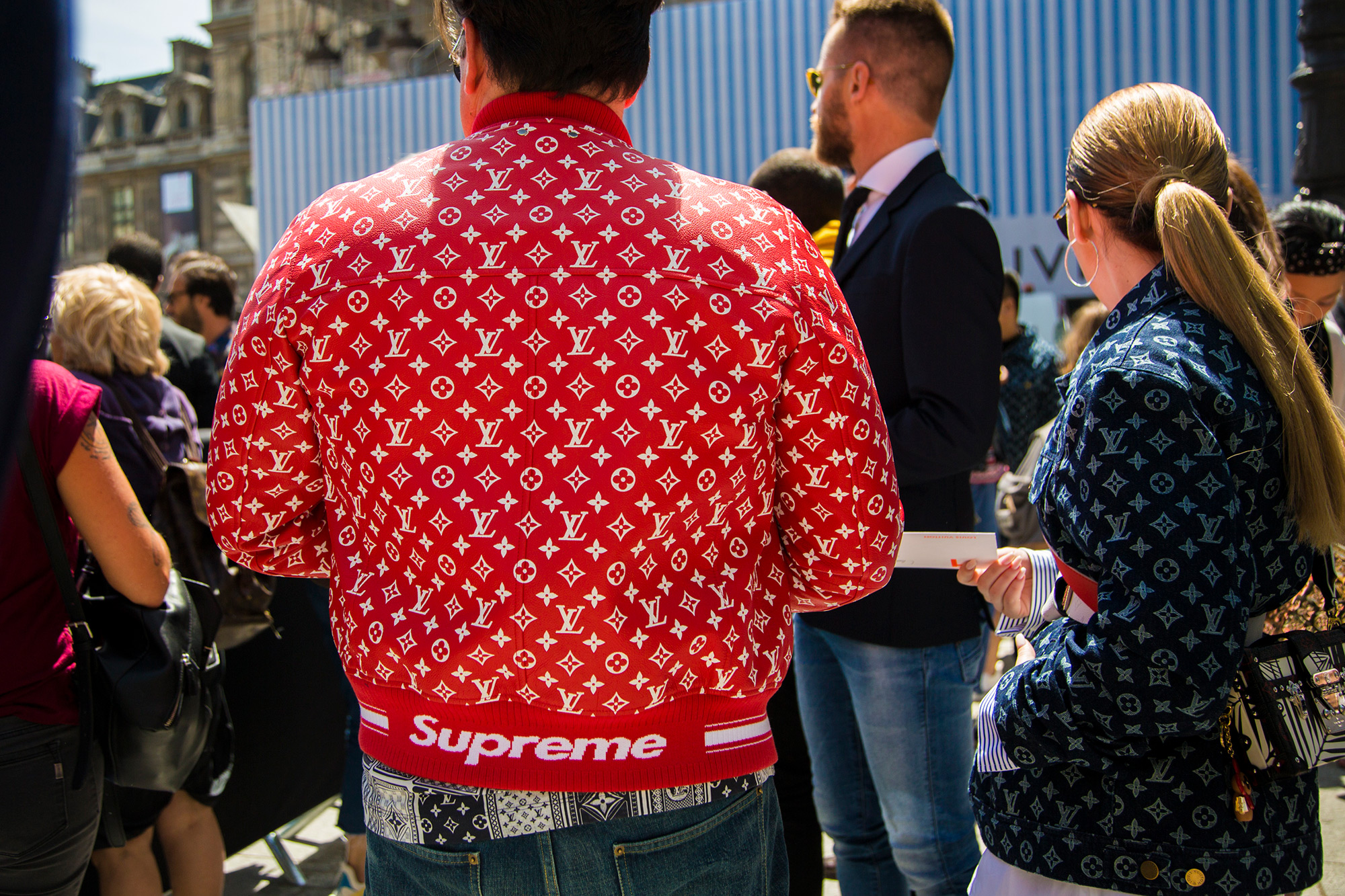 CHANEL. Adidas. JADIOR. It seems like you could slap certain labels on just about anything and people would pay a premium to own it. Whether it be for a Gucci belt or a set of nunchucks with the Supreme labelyes, that one really existsthe world has become obsessed with logos. The plot thickened as collaborations simultaneously rose in popularity, allowing more than one logo to be present on (often limited-edition) pieces.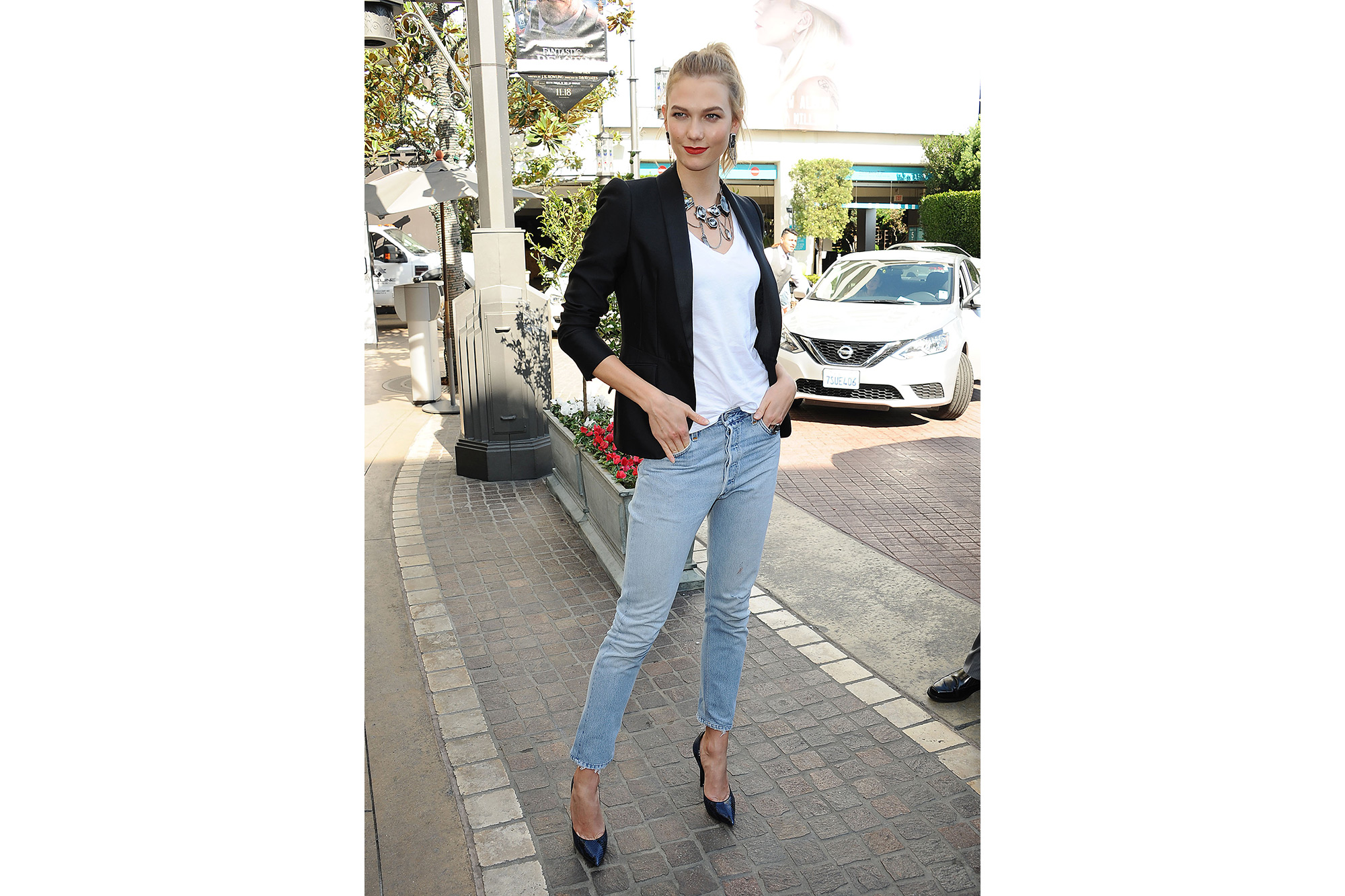 The denim of the 10s was split into two opposing camps. For the first half of the decade, every pair of jeans you purchased was probably more elastic than it was denim. The denim legging, or jegging, was often paired with round-toe ballet flats, knee-high riding boots, or, if you were feeling adventurous, a stiletto. In response to this, denim with absolutely zero stretch started to replace its stretchy counterpart mid-decade. Mom jeans, as they were initially dubbed, had the exact opposite cut of jeggings: a straight leg, a typically cropped (or cuffed) hem, and a very high waist. As of 2019, the latter is still going strong.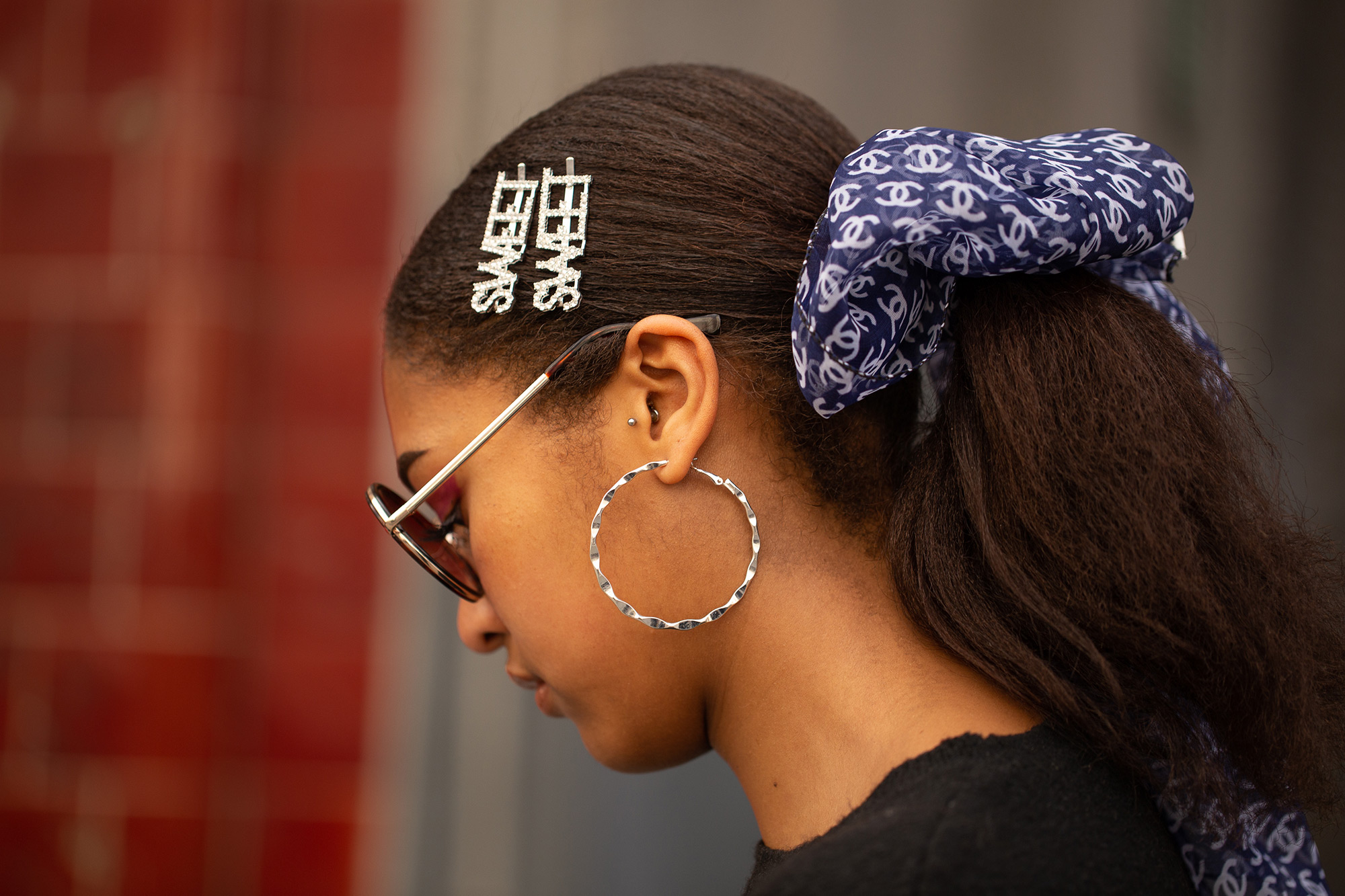 Another nostalgic fad, the explosion of hair accessories began earlier in the decade with the scrunchie and quickly progressed to everything from tongue-in-cheek barrettes to silk scarves knotted around a ponytail. Claw clips are even proudly worn during the daytime, a nod to their 80s heyday. Essentially, more is more with your hair accessories, so embrace the sparkles and rainbow hues for the foreseeable future.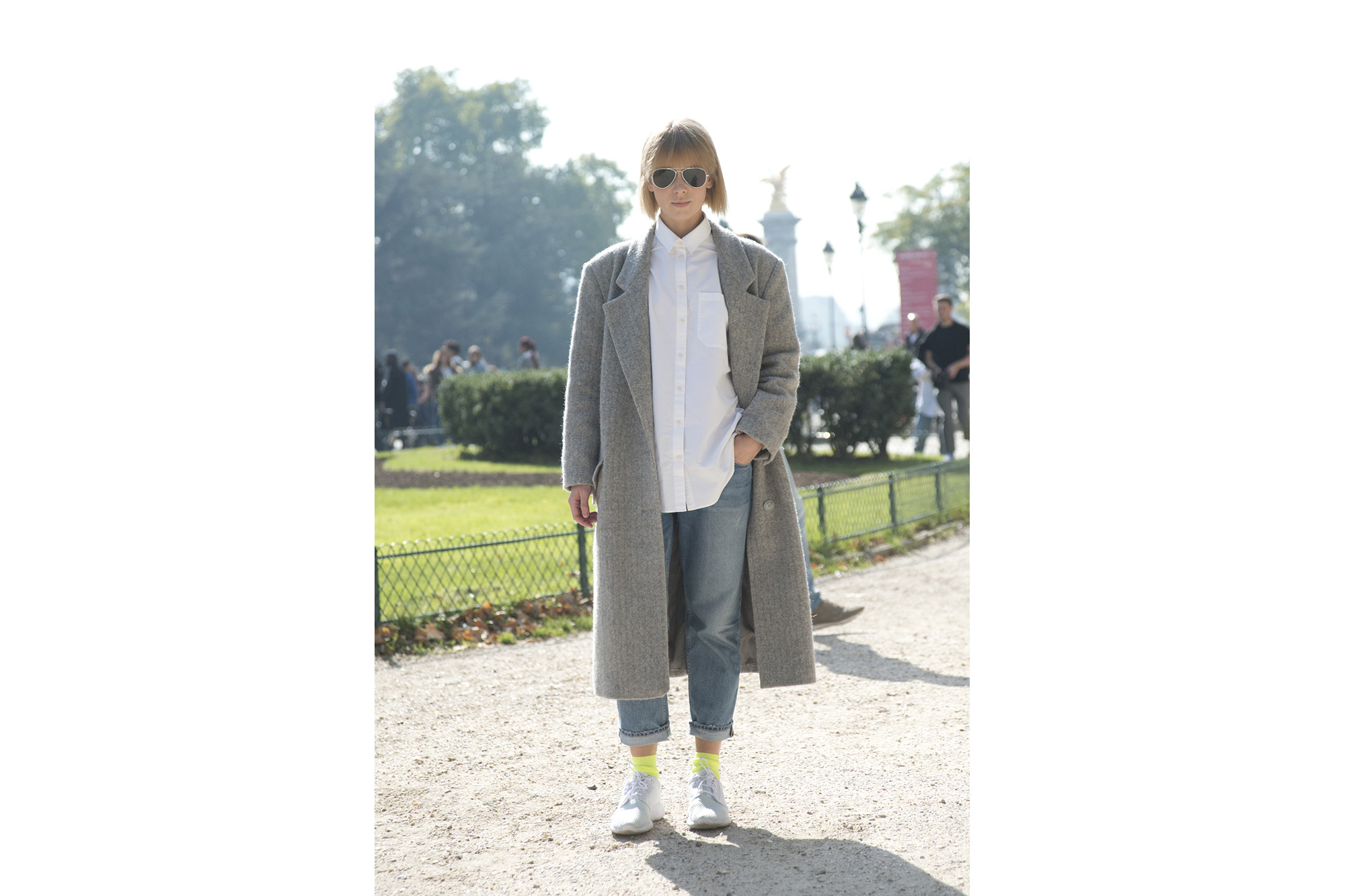 Love it or hate it, normcore defined the earlier years of the 2010s. A backlash to the stereotypical extravagance of fashion, normcore is defined by simplicitythink Jerry Seinfeld meets Phoebe Philo. It was even acknowledged by The New York Times as being more than a fashion trend, but a sociological attitude. This minimalist movement was easily recognizable by its boxy sweaters, straight-leg jeans, and of course, its two iconic shoe choices: the Stan Smith sneaker and the Birkenstock sandal.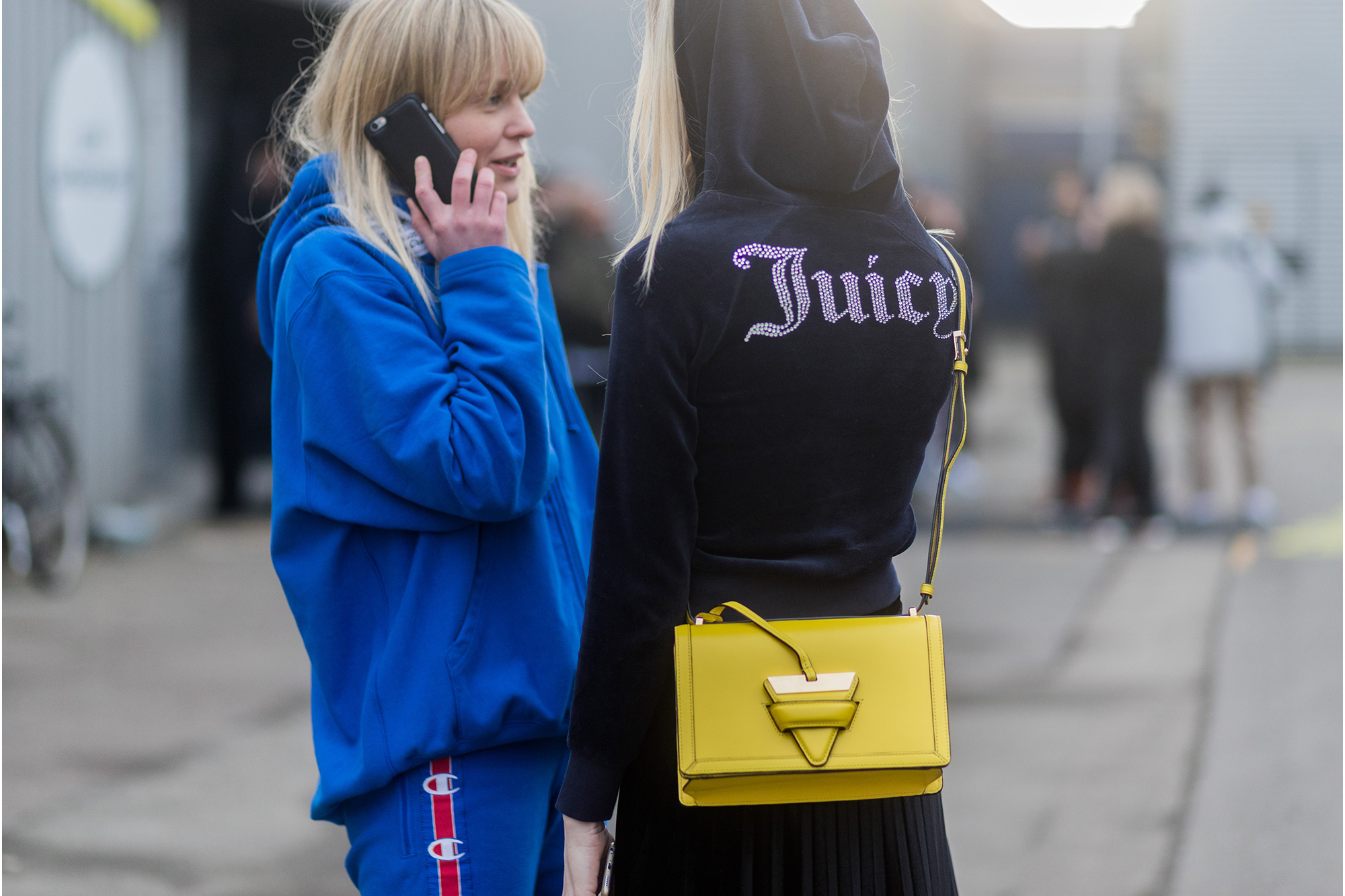 Recently acknowledged by Business of Fashion as a trend that ruled the decade, the basic b*tch is defined by BoF as a ridiculing of women with unironic tastes in mainstream. Think Ugg boots, Juicy Couture tracksuits, Lululemon yoga pants, logos galore, and more likely than not, a pumpkin spice latte in hand. No shame, ladies. No shame.
Sneakers with Absolutely Everything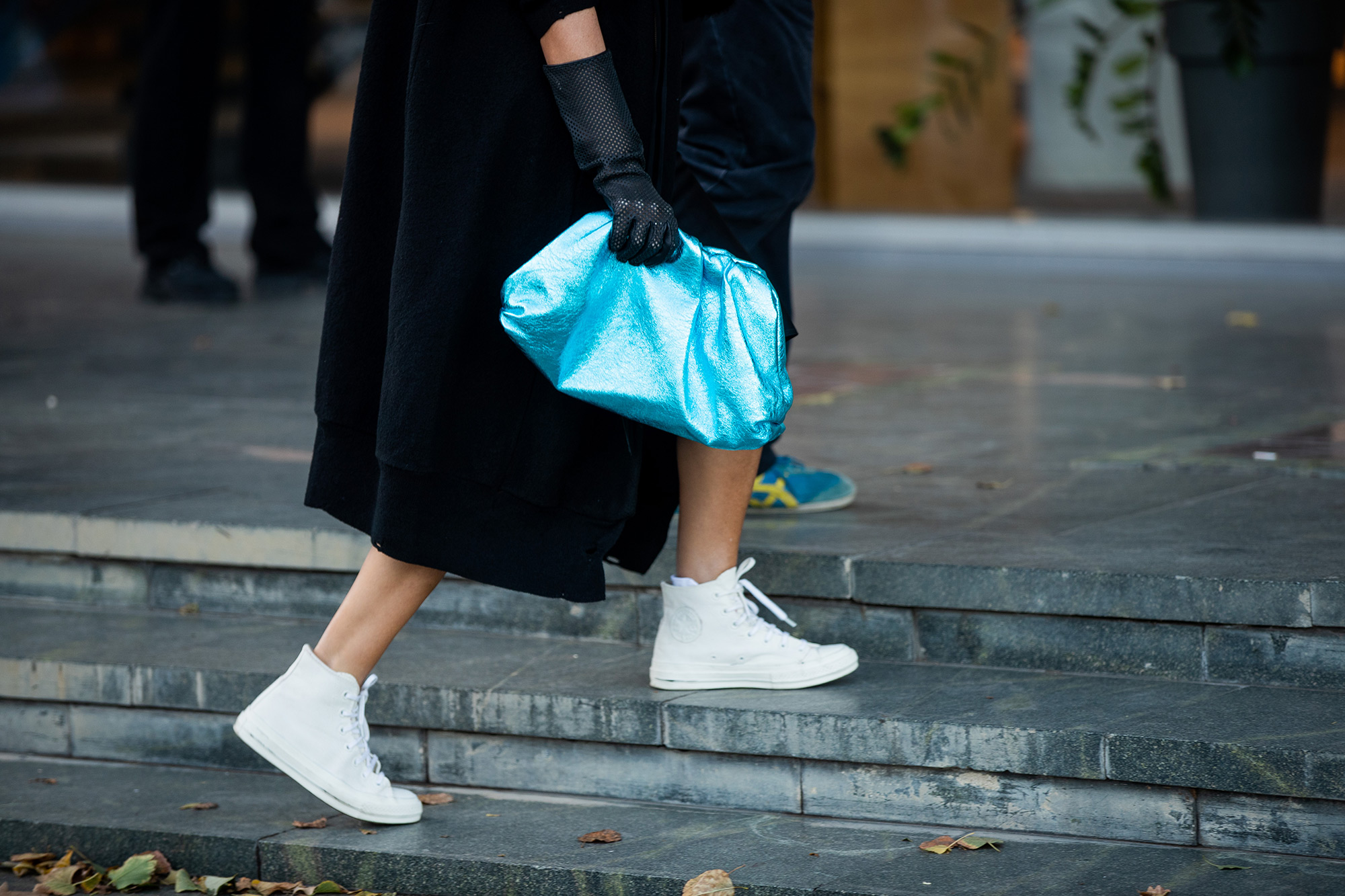 Piggy-backing on the athleisure trend, sneakers recently became more mainstream as popular footwear to be worn with just about anything. Chunky or slim, white or rainbow-hued, this decades sneaker was worn with jeans, dresses, and suitsthe limit does not exist.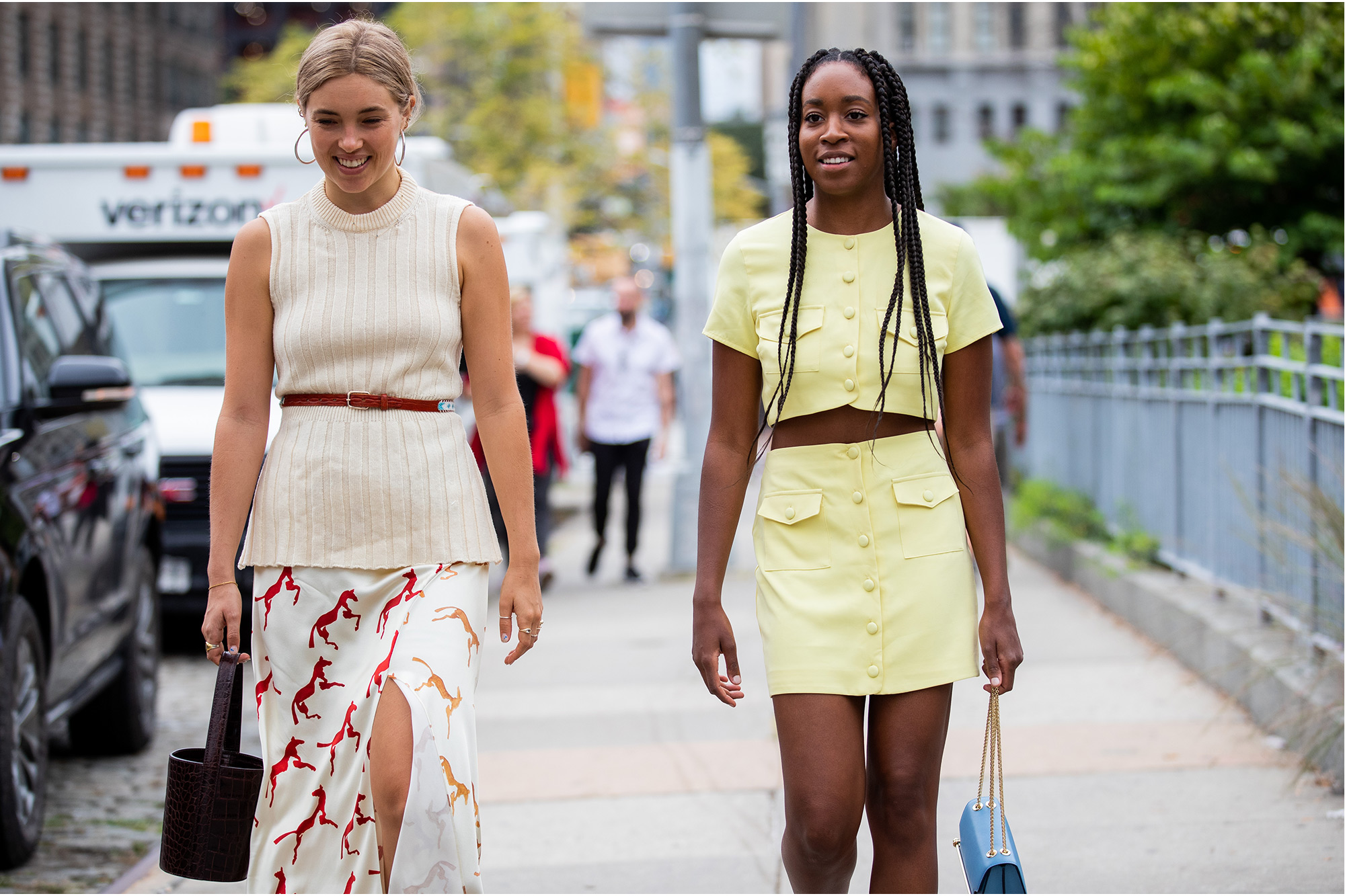 With fewer visible cues than the others, the environmentally friendly sector of fashion began to gain serious traction over the last decadejust visit almost any e-commerce site and look for the sustainability tab. The younger generation of consumers is now much more conscious of how, where, and by whom their clothing is made than those previous, specifically among brands with cult followings like Reformation and Everlane. And with global warming more visible in the press (and right in front of our eyes) than ever before, this is one trend that we hope sticks around for decades to come.
Want more stories like this?
Welcome to Studio Coveteur
The Technical Outerwear to Invest In This Season
People Are Really Into Fruit-Based Leather Right Now