Sponsored post. 
If you're looking for a modern women's brand that proudly aims to help keep women courageous, confident, and comfortable while also motivating them to say "no to the nonsense in her life," then look no further than No Nonsense.  
Let's go back to the beginning of this strong women's brand that means more than just great products. No Nonsense started back in 1970 with the first control-top pantyhose. You can imagine the revolutionary effect this had on the lives of women. From there, the brand has expanded to include everything from leggings to tights and socks and even unisex leisurewear. 
And as the company has evolved, it has maintained its dedication to sustainability. No Nonsense has recently certified one of their USA plants in North Carolina as carbon neutral and proudly recycles over 80% of their raw material waste.  
Today, we will dive into some of the brand's fabulous items. These reviews, coupled with the story and meaning behind the brand, should motivate you to explore No Nonsense and see if it's right for your lifestyle. And if that's not enough, you can use code PRIME30 to get 30% off your order! 
Ultra Sheer Hosiery
It's no surprise that we chose to review No nonsense's main claim to fame. Their introduction of affordable pantyhose for working career women over 50 years ago completely changed how women wore their clothes. 
When pantyhose were introduced, it was a major deal. They meant freedom for women. They meant that women could find comfort in wearing stockings, rather than having to deal with the whole getup of thigh-high stockings, girdles, and garters. 
If you're on the hunt for some high-quality pantyhose, then we suggest trying these from No Nonsense. They provide you with the coverage you need while still being sheer enough to make you feel your best and show off your natural skin tone. In addition to that, these pantyhose are as smooth as silk and will feel great to wear all day. 
The nylon is high-quality, so you'll find that these last longer than other pantyhose, and they also feature a reinforced toe that keeps them strong and long-lasting. 
Each pack comes with three pairs, and you can choose from 7 different colors to find the one that suits your natural skin tone best. 
Great Shapes Opaque Shaping Tights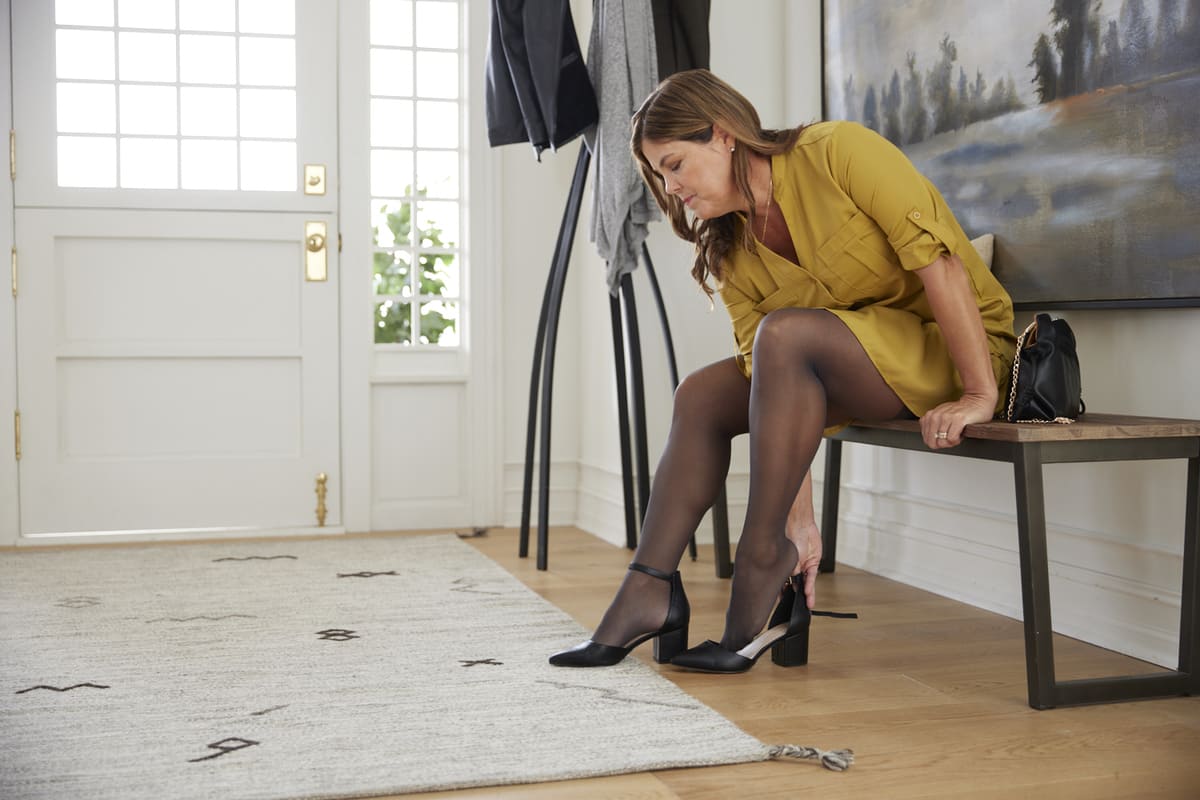 Sometimes you need a little extra support – and these shaping tights are the perfect option. The stay-in-place waistband fits just under your natural waist, so you don't find yourself adjusting your tights throughout your evening (we've all been there!). They also work to smooth and slim to help you look your best when heading out to the office or for a night of fun. 
I've tried a number of shaping/slimming/trimming tights over the years but have found that these are the most effective at actually helping me look amazing. That's because they offer a tapered fit in18 separate places – and that's enough to give you a perfect fit that will help you look sleek and smooth. 
Cotton Capri with Smart Temp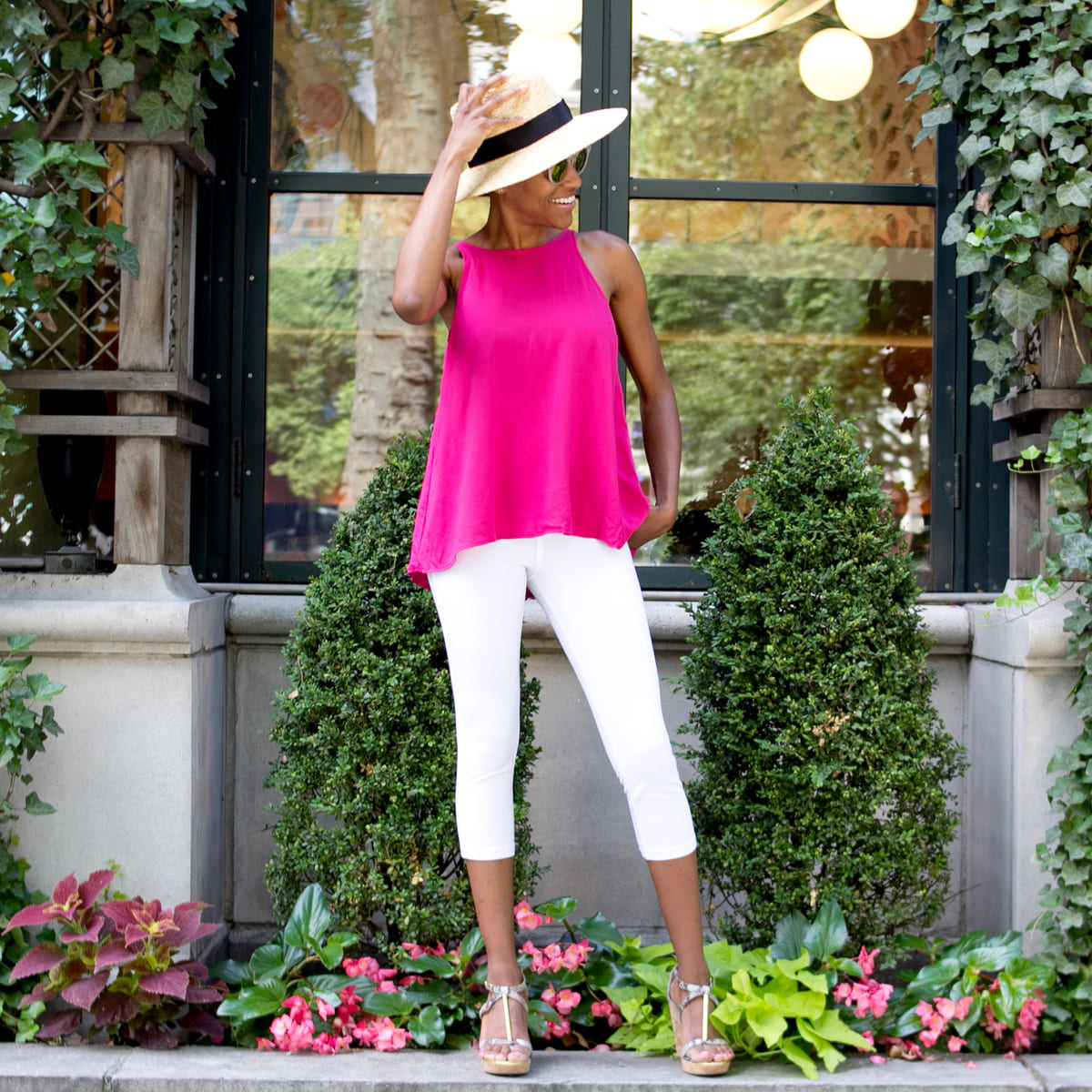 Though No Nonsense is known primarily for their pantyhose, they offer far more than that, including these cotton capris. And they aren't just any regular cotton capris; they have a Smart Temp feature that helps keep you cool and makes them perfect for getting out and getting active. 
These capris also feature a wide elastic waistband for the ultimate comfort and no-show coverage, making them great to wear for more than just working out. Where many pants like this lose their shape and color over time, the cotton capris from No Nonsense won't, as long as you remember to always wash them on cold on a gentle cycle and tumble dry low.
No Nonsense Enhanced ExpanTech Women's Quarter-Top Socks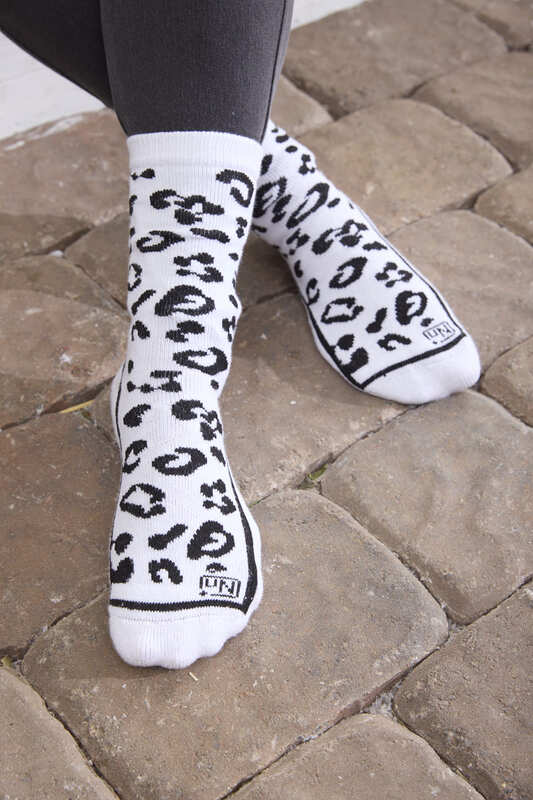 No Nonsense proclaims these as the world's best-fitting socks! Equipped with ExpanTech stretch technology, these socks adapt to foot swelling throughout the day to ensure the perfect fit and the utmost comfort. 
They are also super soft and durable and come with anti-microbial odor protection and wick moisture, which comes in handy when being active or when the weather is hot. Affordably priced, these revolutionary socks are a must-try!
Flared Yoga Legging
Though they're called "yoga" leggings, you'll find yourself wanting to wear these things for far more than just yoga. In fact, we are willing to bet that you won't want to take these off once your body experiences the comfort they provide. They feature a comfortable elastic waistband that makes it easy to move around in them, and they are flattering without being too form-fitting, making them ideal for workouts (and also lounging on the couch). 
In addition to comfort, they offer some fun fashion and personality with the flared leg. We think you'll want more than just one pair of these things so that you can wear them all the time. 
The post The No Nonsense Styles You'll Want in Your Closet appeared first on Prime Women | An Online Magazine.