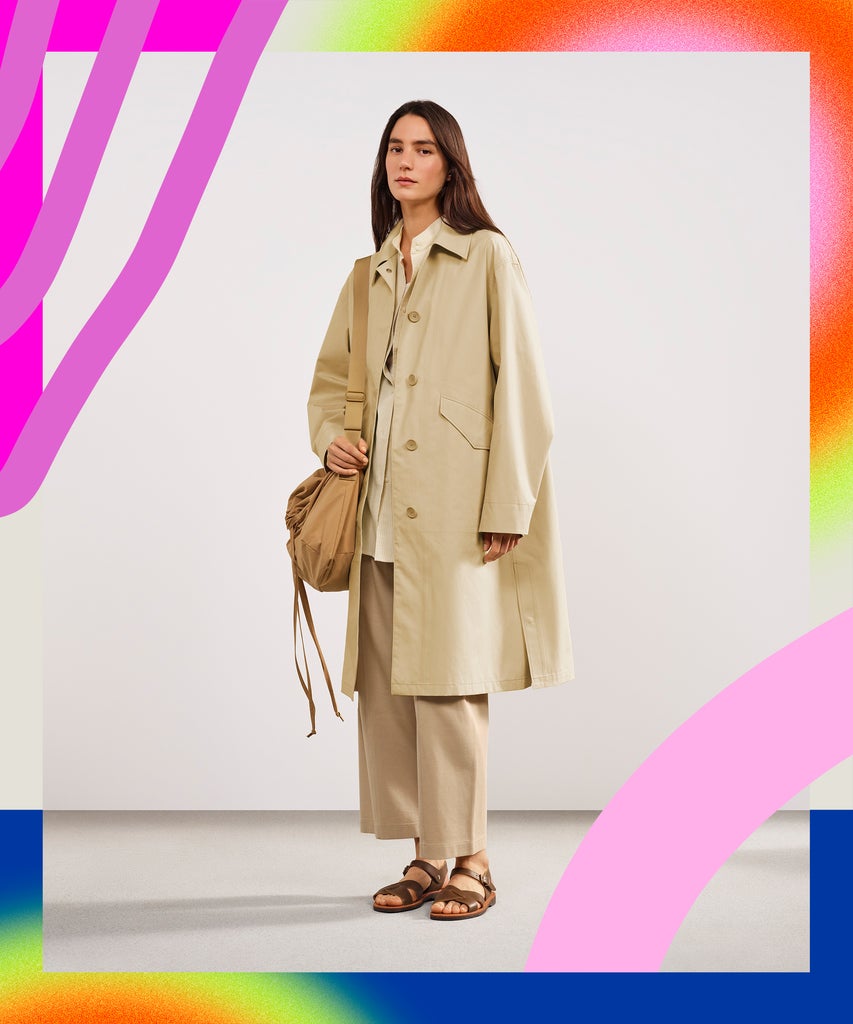 We're no strangers to Uniqlo around these parts: We obsess over the designer collabs, we stock up on the brand's wardrobe staples in every color, and for a clothier founded on releasing high-quality basics at affordable prices, we're consistently impressed at how Uniqlo is able to not only reinvent but totally reimagine the metaphorical fashion wheel. And from the "looks" of the new spring 2022 drop from Uniqlo U, the brand's in-house line helmed by artistic director Christophe Lemaire and his top-notch Paris design team, this "Future LifeWear Essentials" collection is leaning into a more oversized — but still simplified and tailored — aesthetic. It's what we're broadly calling "French-girl slouch."
Sure, the pieces are meant to be super relaxed and loose, but if you're thinking to yourself that these clothes still appear crisp and professional in that effortless day-to-night way, that's exactly what Lemaire was going for. This spring collection was designed to bring a flexible airiness to the cosmopolitan woman who has places to go. In an interview posted on Uniqlo, Lemaire said, "[With] commuting, it's interesting to see how habits have changed. And recently, in every big city, like here in Paris, we have a big transformation in the way we commute. … I myself am biking to work, because at the end of the day, it's much easier to go from one place to the other in a quick and healthy way. The whole team had this in mind more and more. For instance, we tried to design practical bags, different coats that are not too long, had slits on the side, and had the necessity of hoods and protection pieces for unfortunate weather or chilly days."
To that end, this SS22 Uniqlo U collection features the likes of lightweight water-repellent trench coats, essential cotton tops in Uniqlo's trademark AIRism cotton and jersey, military-inspired jackets with rounded hems and softer edges, and voluminous sleeves on a certain rain blouson that Lemaire said was designed "for both men and women. It's interesting to know that more and more, this unisex dimension that we always believed in is actually working." As for the muted palette of dusty olive, ecru, dark gray, and the occasional burst of yellow or orange, every piece was color-coded to mix and match: "It's really about subtlety and trying to find interesting neutrals that are as refined as possible," Lemaire said.
Shop the latest women's Uniqlo U collection below, or peruse the entire drop (which also includes men's and children's wear) at Uniqlo.com now.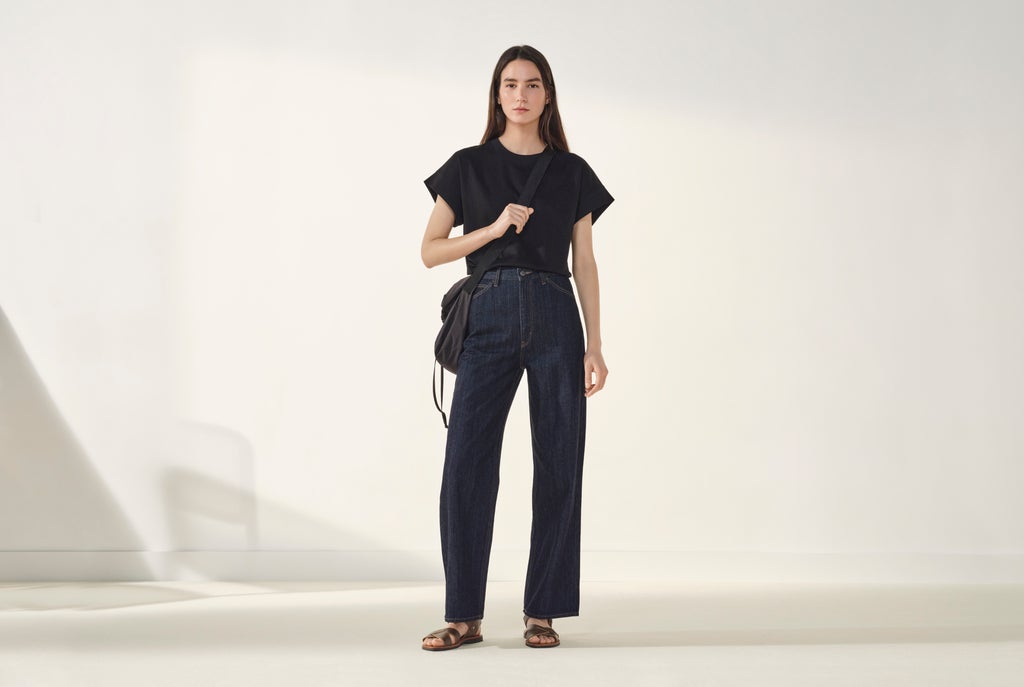 Though you can't tell from this image alone, these versatile tees have "an elegant sheen" to them, thanks to a "glossy ribbed cotton fabric" material. If you can't imagine grabbing just one colorway, you also have your pick of natural, dark green, or yellow.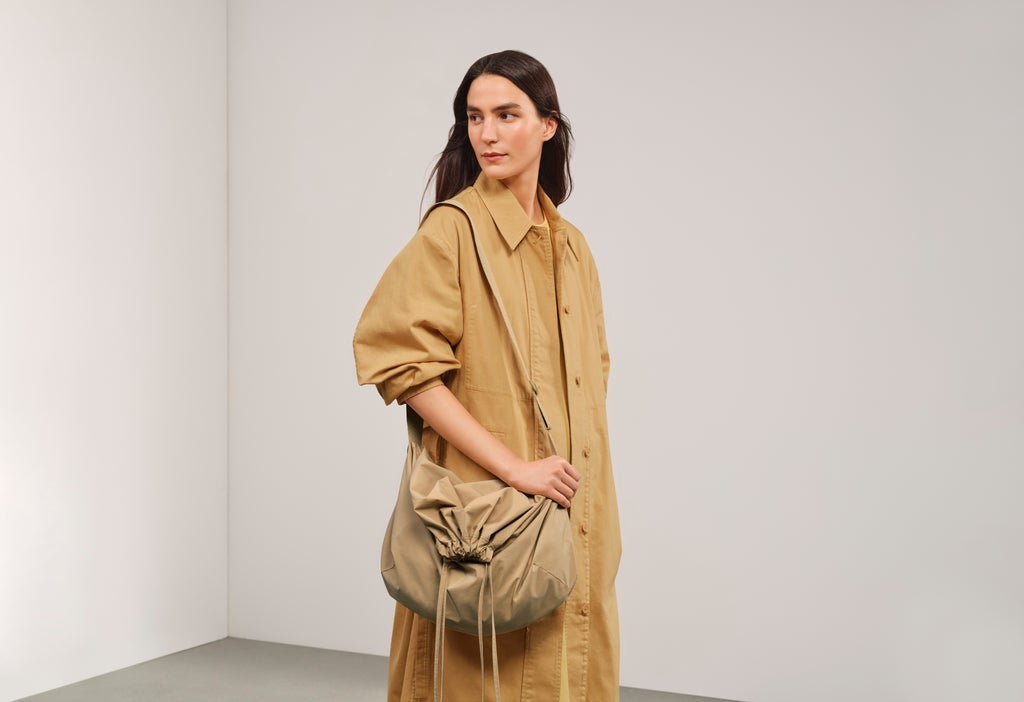 We see you, Uniqlo, defying the term "shacket" and going straight for "shirt coat" instead. This particular outerwear — avail in black, yellow, and green — is inspired by workwear denim jackets and it's designed to be worn as a dress or as a top layer. And, as for the water-repellent bag, its roominess is sized for everyday wear and whatever weather is on deck.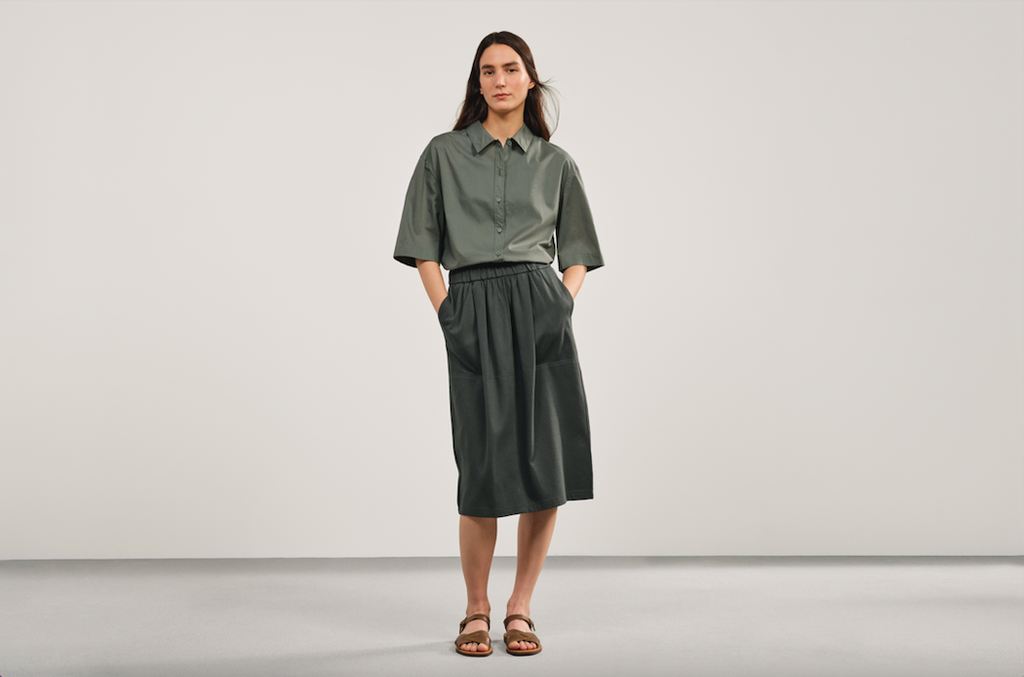 This men's-inspired boxy shirt has half-sleeves that flare out in that perfect dad-style way, while the French terry midi skirt decidedly skews more feminine without being overtly so.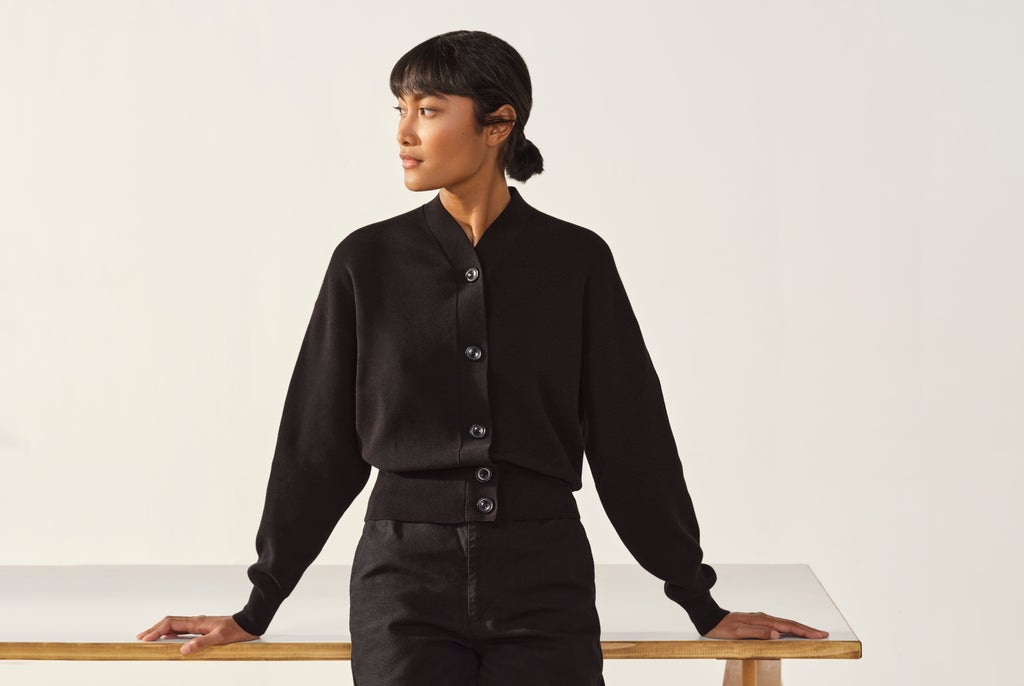 Available in black, natural, and yellow, Uniqlo U puts its own spin on the classic cardigan sweater. This one is cropped with buttons all the way to the neck — kind of like an oxford button-up.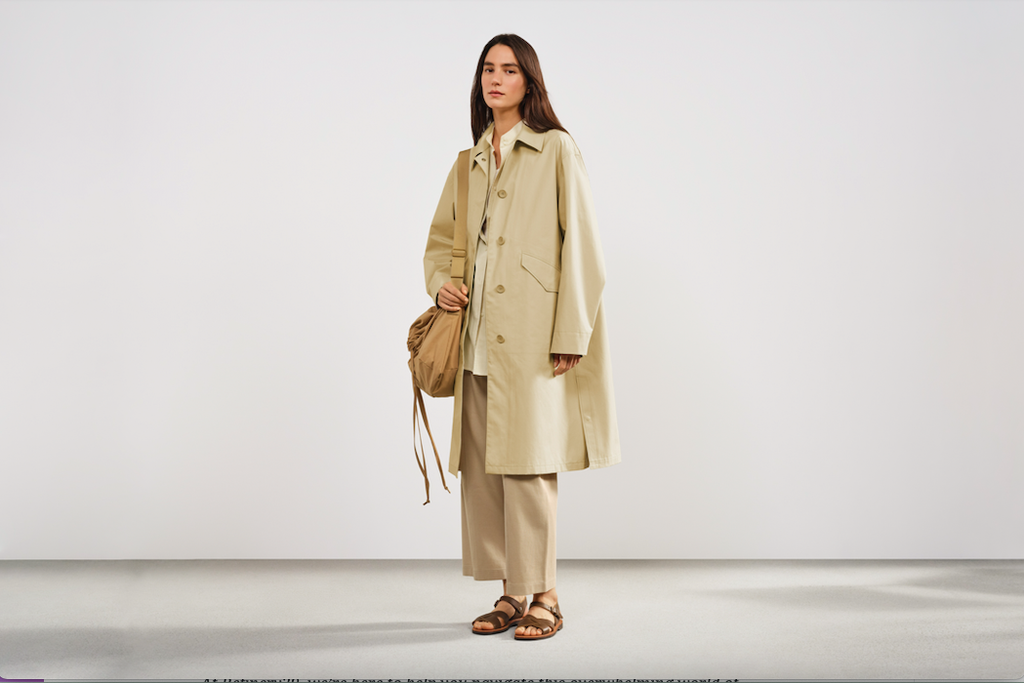 Raincoat season's coming — and there are plenty of water-repellent jackets in this collection to choose from. This particular trench looks minimally designed but it's got details to the max: Expect a hidden front placket, rubber buttons, thoughtfully-placed storm flap pockets, and (of course) a removable hood.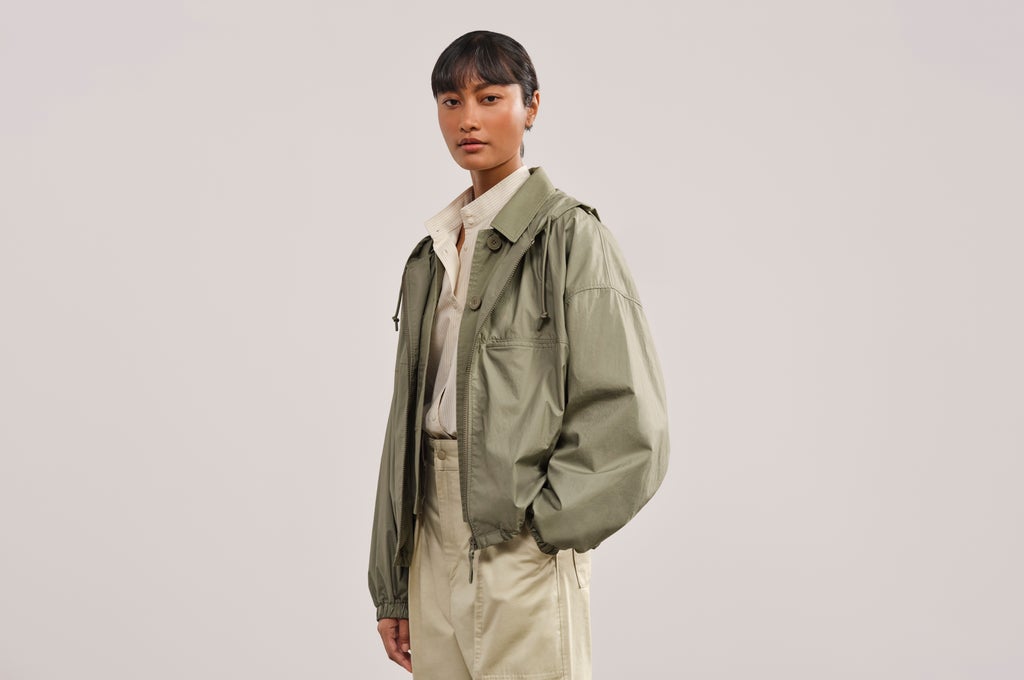 This unisex style was a particular highlight for Lemaire and his team to pull off, which can combat the occasional light spring shower. Some of the technical features you should know about: A mesh lining, a breathable back vent, and "a spacious hood."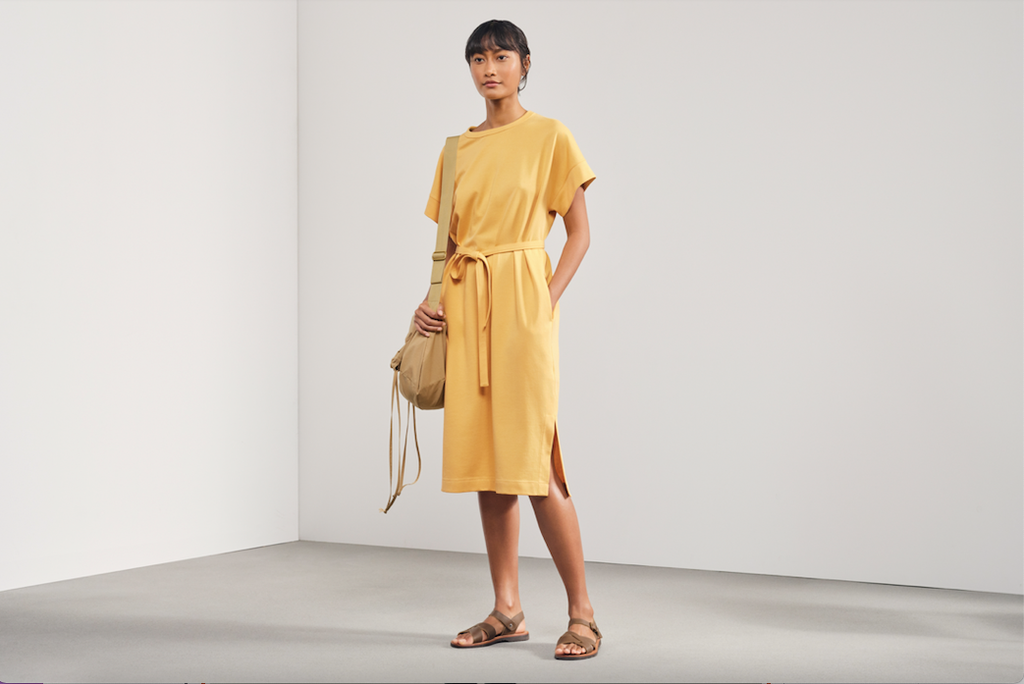 One-and-done dresses — you gotta love 'em. This belted AIRism jersey dress is supremely easy, breezy, and cross-seasonal. Be sure to also check it out in dark green, natural, and black.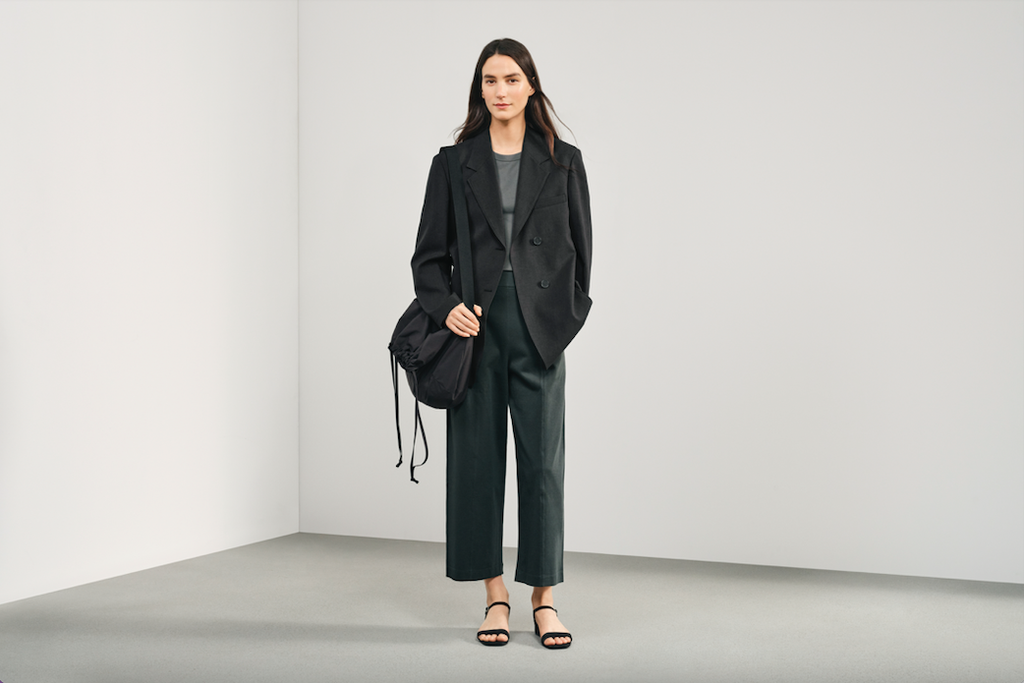 Why, yes, of course there's a blazer in the mix. The main differences that set this style apart from other blazers are the wrinkle-resistant linen-ish handfeel and a sleek cut that's "somewhere between single-breasted and double-breasted." (You can also find this blazer in dark and light green.)
And if you're looking to make this into a full suit look, these gaucho pants wear like comfy joggers but have an air of sophistication about them.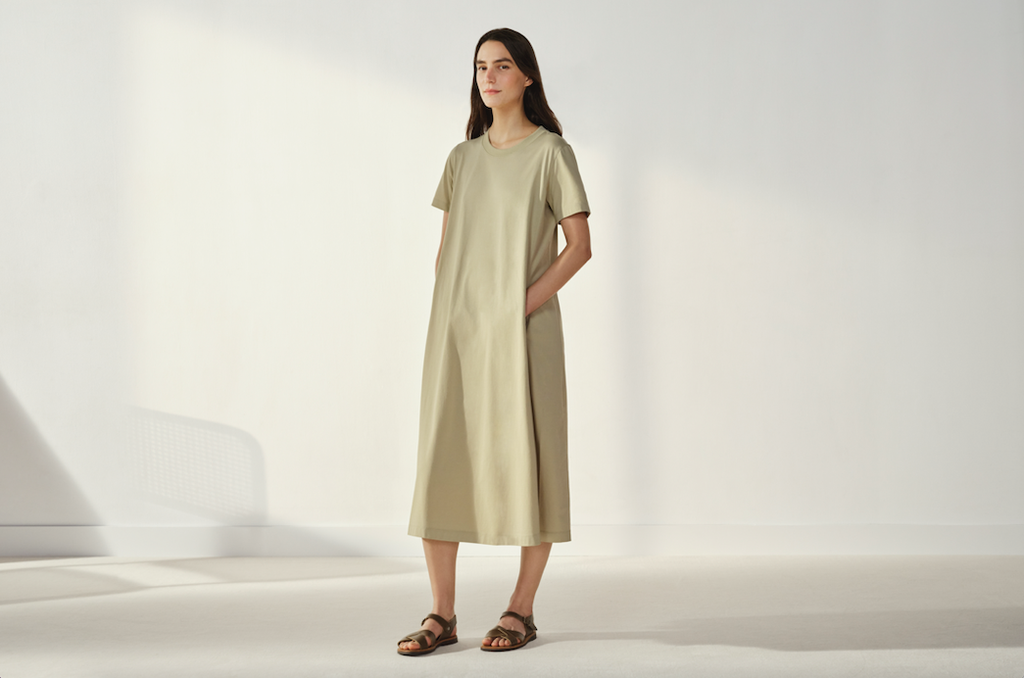 Because who wouldn't want to wear a big-ass T-shirt as a dress?
Though it's inspired by vintage military jackets, this easy layer has secret adjusters at the waist that can create a more rounded and voluminous silhouette.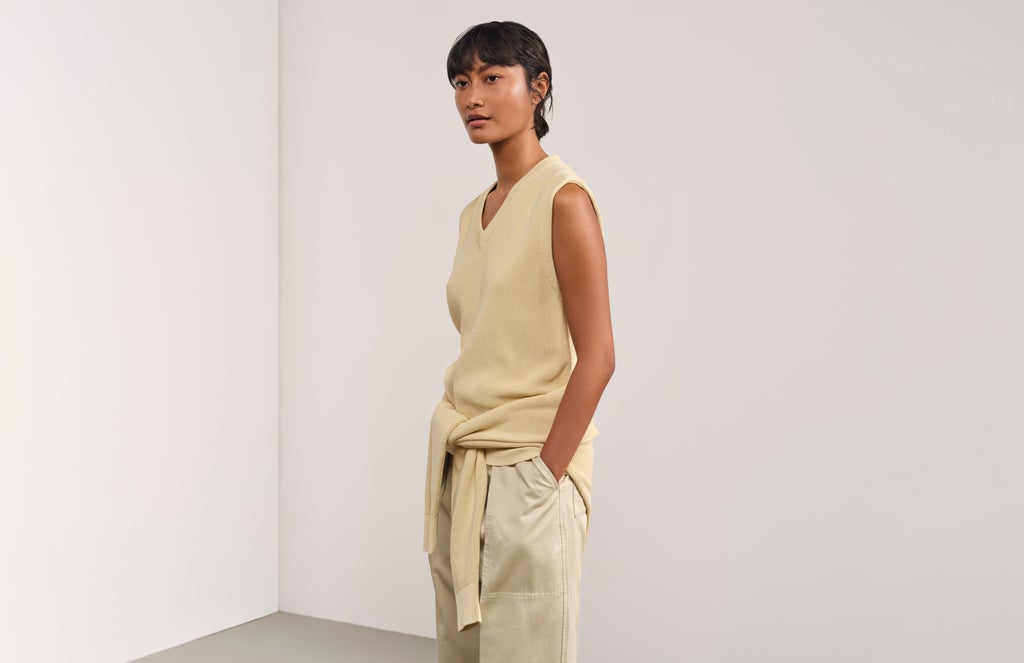 A supremely chic cotton knit sweater vest, because why not?
AIRism is all over this collection, and this half-sleeved tee is a newer silhouette to add to your current wardrobe. And tailored pants continue to bask in this fashion moment and these bottoms, made from a linen-like canvas leans more casual than your everyday men's-inspired pant.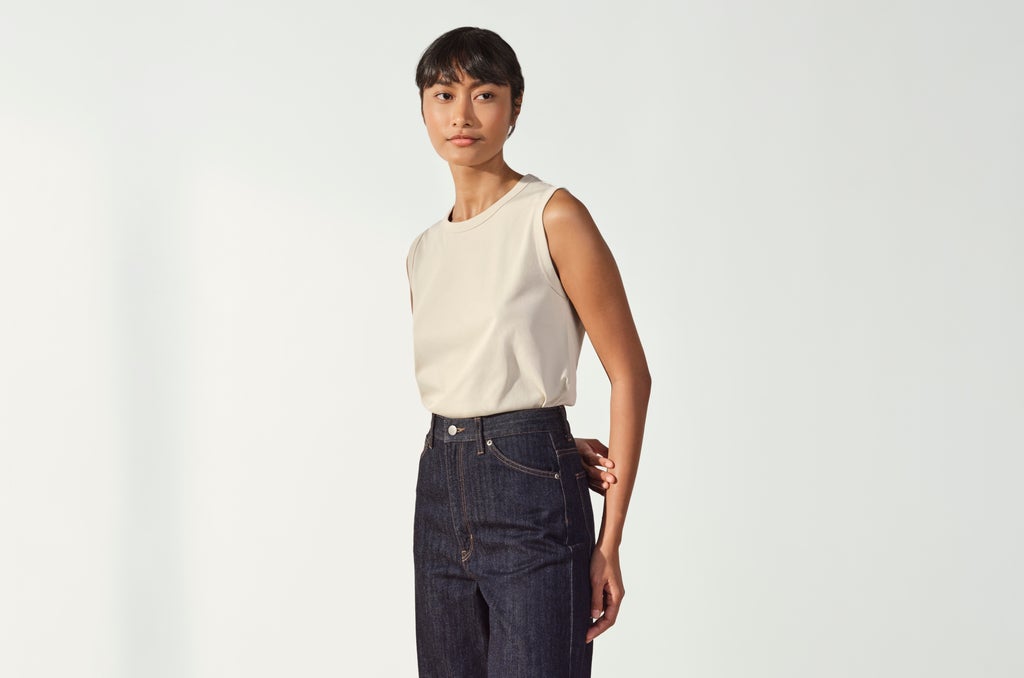 A layering fave, this solid tank top is just shy of being labeled a muscle tee.
This billowy, airy-light rain jacket is meant to be thrown over any outfit in case you find yourself caught in surprise rainfalls. It's got a hideable hood, a drawstring waist, and "avoids the usual sporty look of rainwear."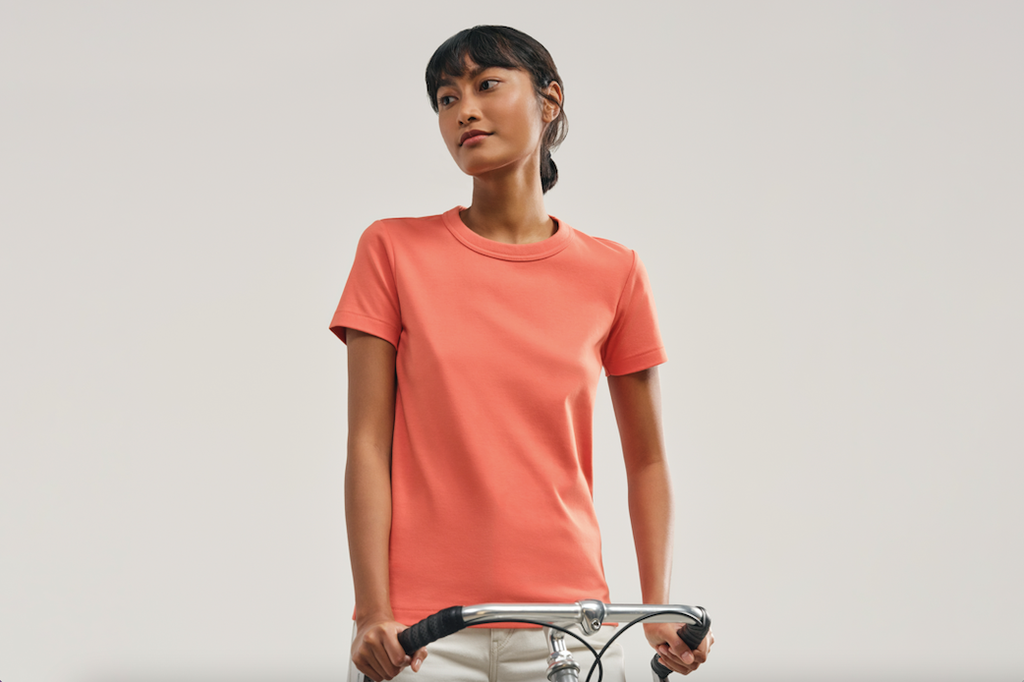 One of Uniqlo U's all-time bestselling cotton tees — hello, 4.6 stars! — is available in nine versatile colors this season. "Sturdy, well-constructed, love the cut, not see-through in the least," wrote one reviewer. "Sleeve length, neckline, overall length and thickness of material are all just right in my perspective — and I'm pretty picky. Excellent value."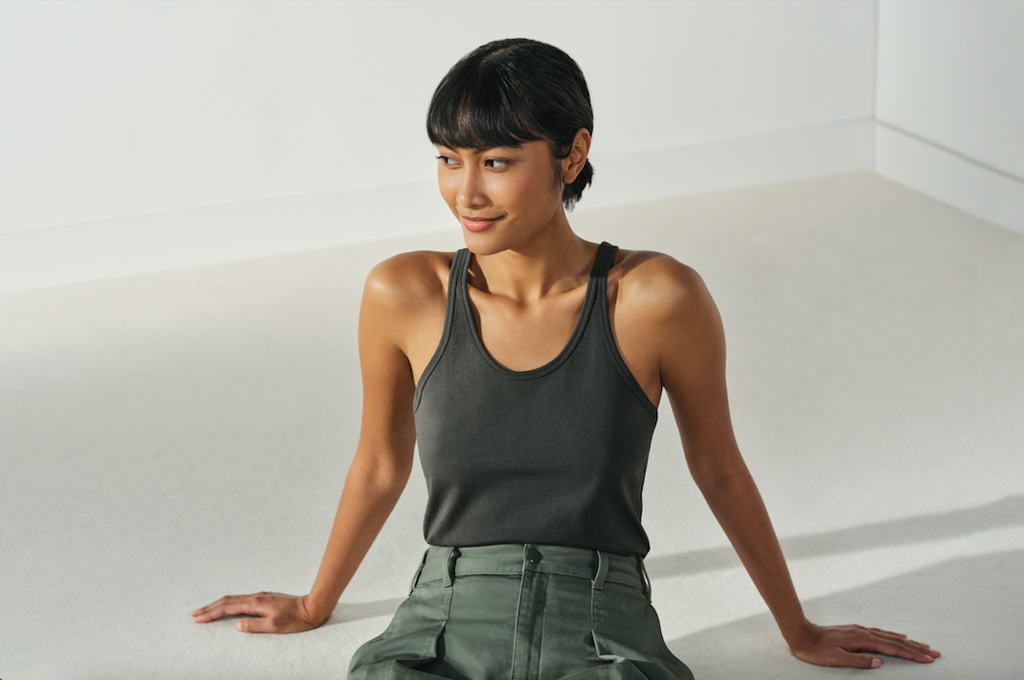 Finally, don't miss out on this essential base-layer tank top, which has thinner straps and a scoop neckline. It's offered in five colors, which means there's tons of potential for building all kinds of outfits.
At Refinery29, we're here to help you navigate this overwhelming world of stuff. All of our market picks are independently selected and curated by the editorial team. All product details reflect the price and availability at the time of publication. If you buy or click on something we link to on our site, Refinery29 may earn commission.
Like what you see? How about some more R29 goodness, right here?