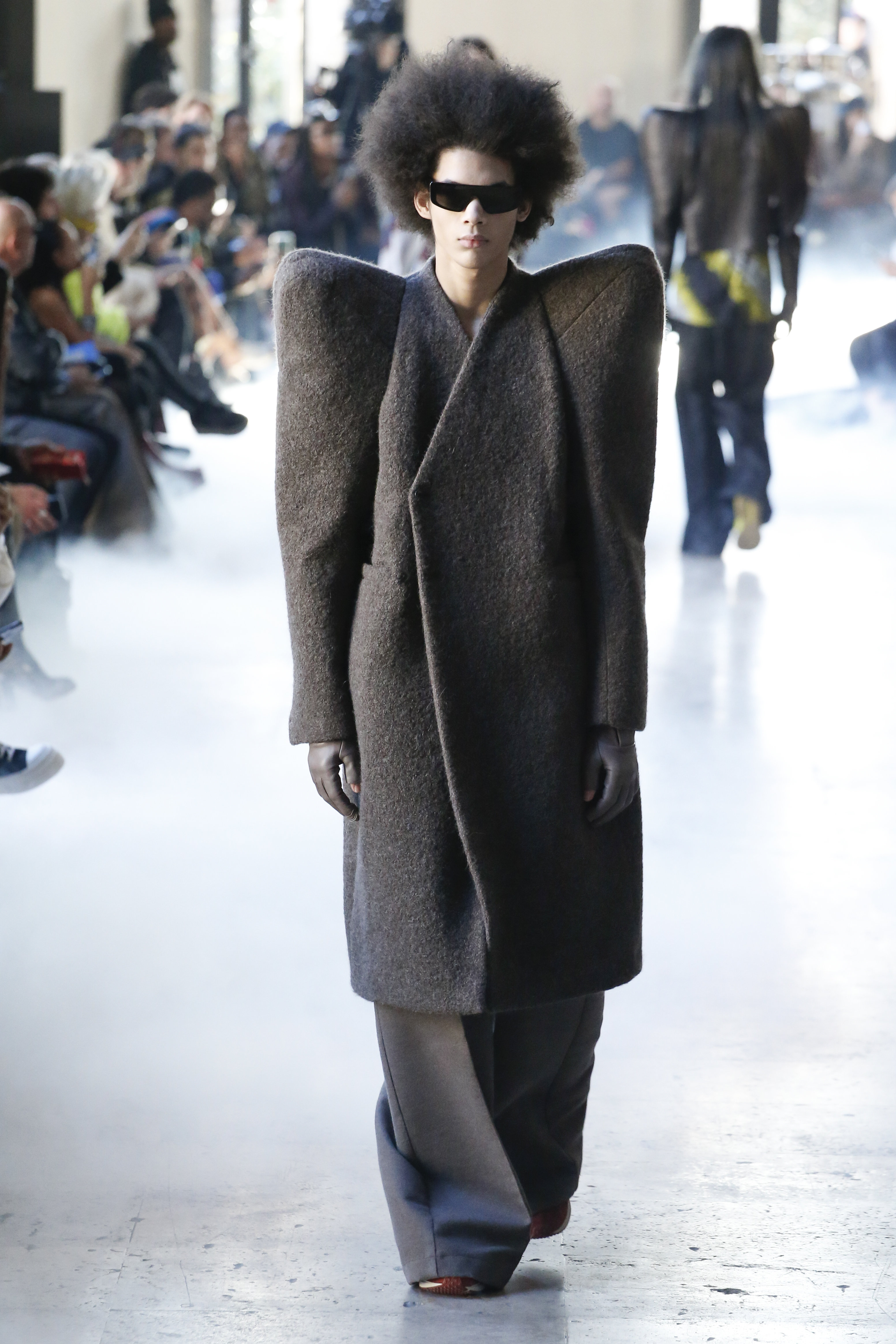 Big shoulders have been hot for several seasons now, with the square, boxy kind seen everywhere from Balenciaga to Vetements to Saint Laurent. It's true designers have been mining the '80s for inspiration, hence other trends from that decade like psychedellic prints and stirrup pants filtering through the runways. But the shoulders seen at Rick Owens' Fall 2020 men's show this week took it to another level, reaching a level of performance that perhaps even the most ardent Owens fan would be fazed by.
None
The operative word here being performance, or rather, Performa, the title of this new collection. This season, Owens was contemplating his own tendencies to perform at age 58. "I had always regarded personal behavior, social and moral, as something to quietly but diligently work on improving," he explained in the show notes, adding that the Instagram generation makes refining behavior versus indulging in performance a weird balancing act.
None
This resulted in a heavy dose of "theater" in the collection, including the aforementioned coats and jackets with "monstrous" shoulders and extended, spindly arms. To be sure, while there were scatterings of flourishes like colorful snakeskin prints and leopard print satins, the collection was predominantly grounded in a neutral, muted base with dusty grays and cashmeres.
None
Big shoulders aside, the other decade of reference in this collection was the '70s, with the series of knits traced with linear graphics reminiscent of the ones Japanese designer Kansai Yamamoto did for David Bowie. Platform boots with steel-capped toes and transparent heels rounded out the retro vibe, while flashes of exposed flesh added a raw, seductive energy to the show. Here's everything else you need to know about the collection.
Sex It Up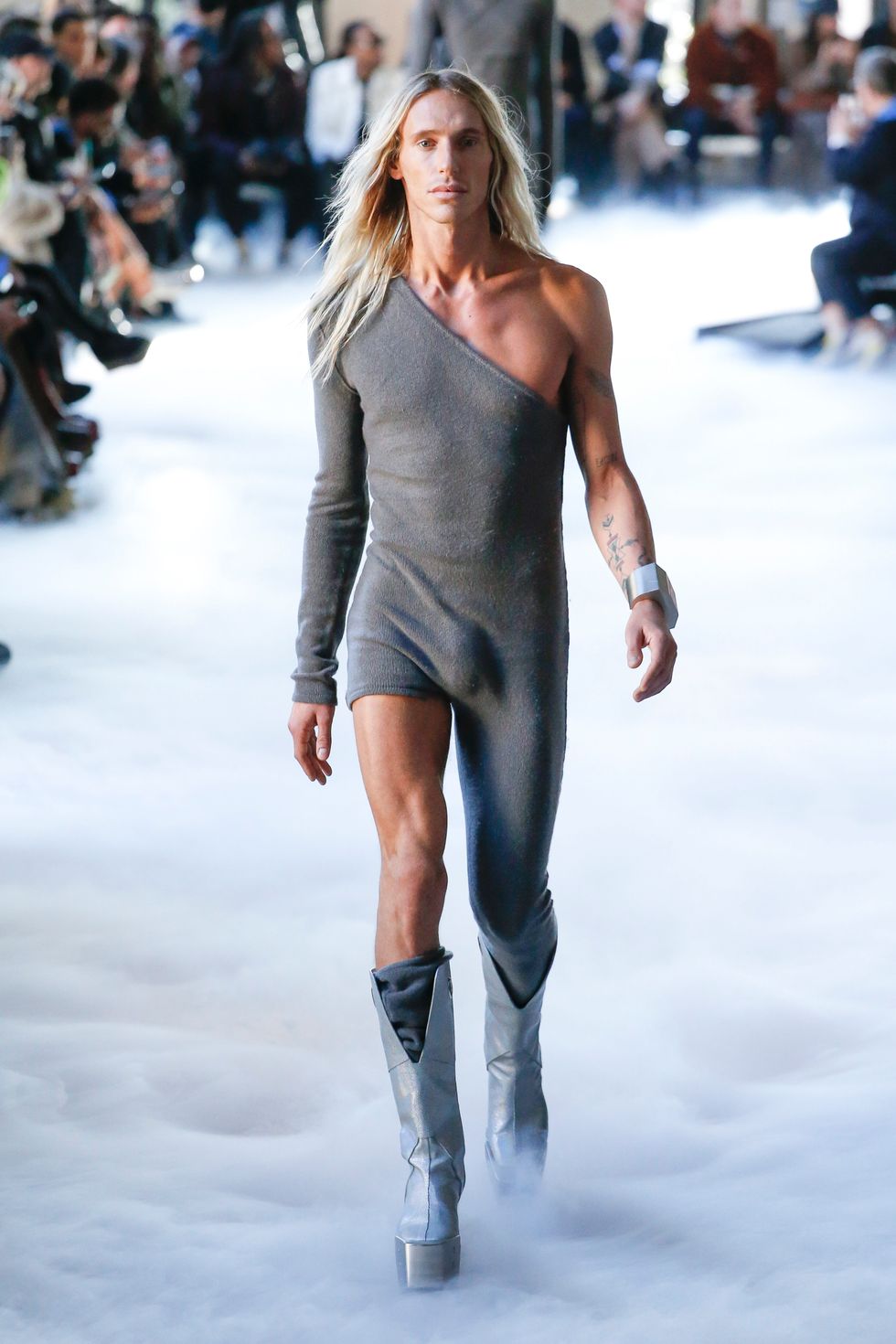 Sex It Up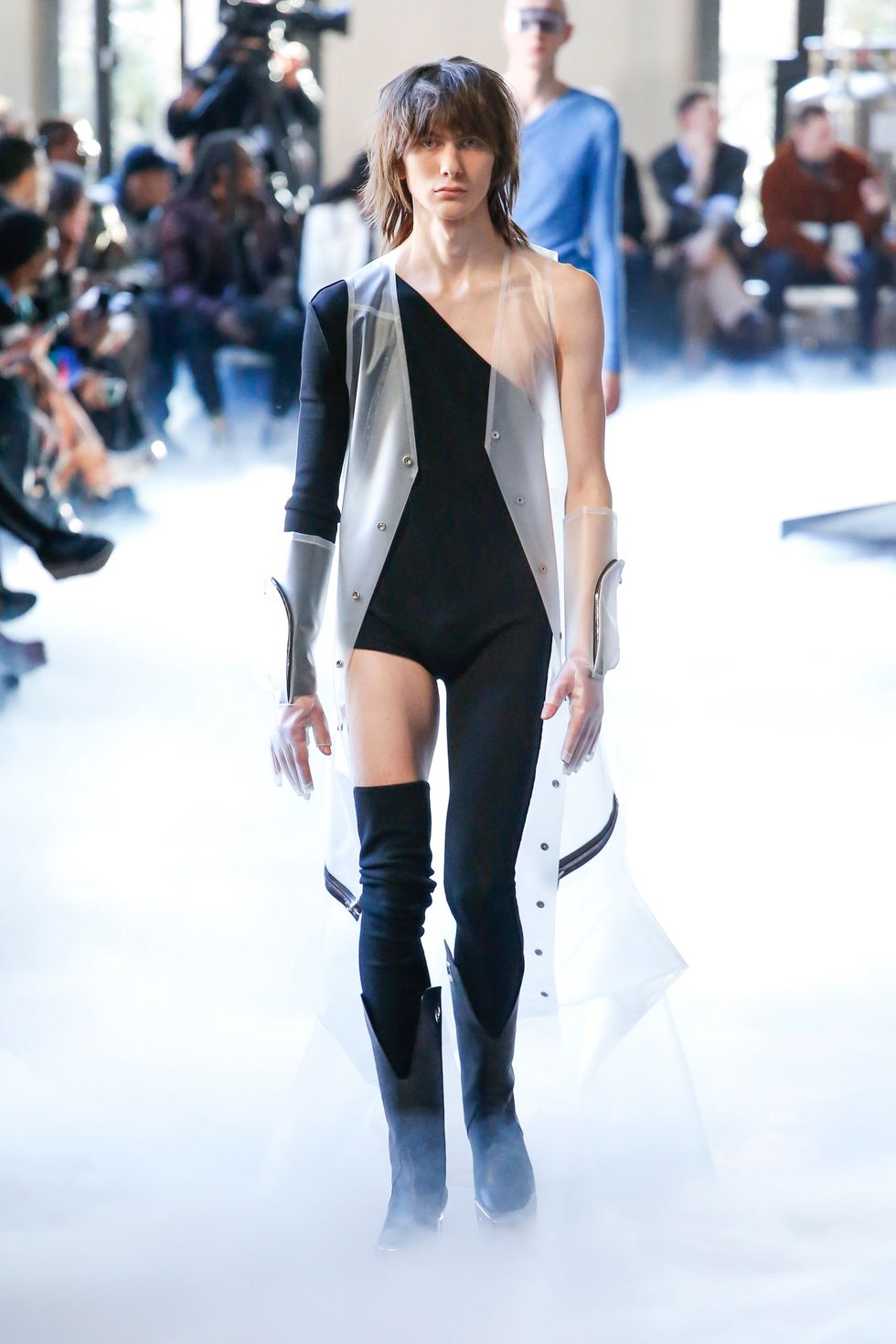 Sex It Up
None
Clothes were draped, cut and slashed to expose bare shoulders, arms and thighs. V-necks came extra low and deep, recalling Owens' own affinity toward the chest-revealing style.
Shrug It Off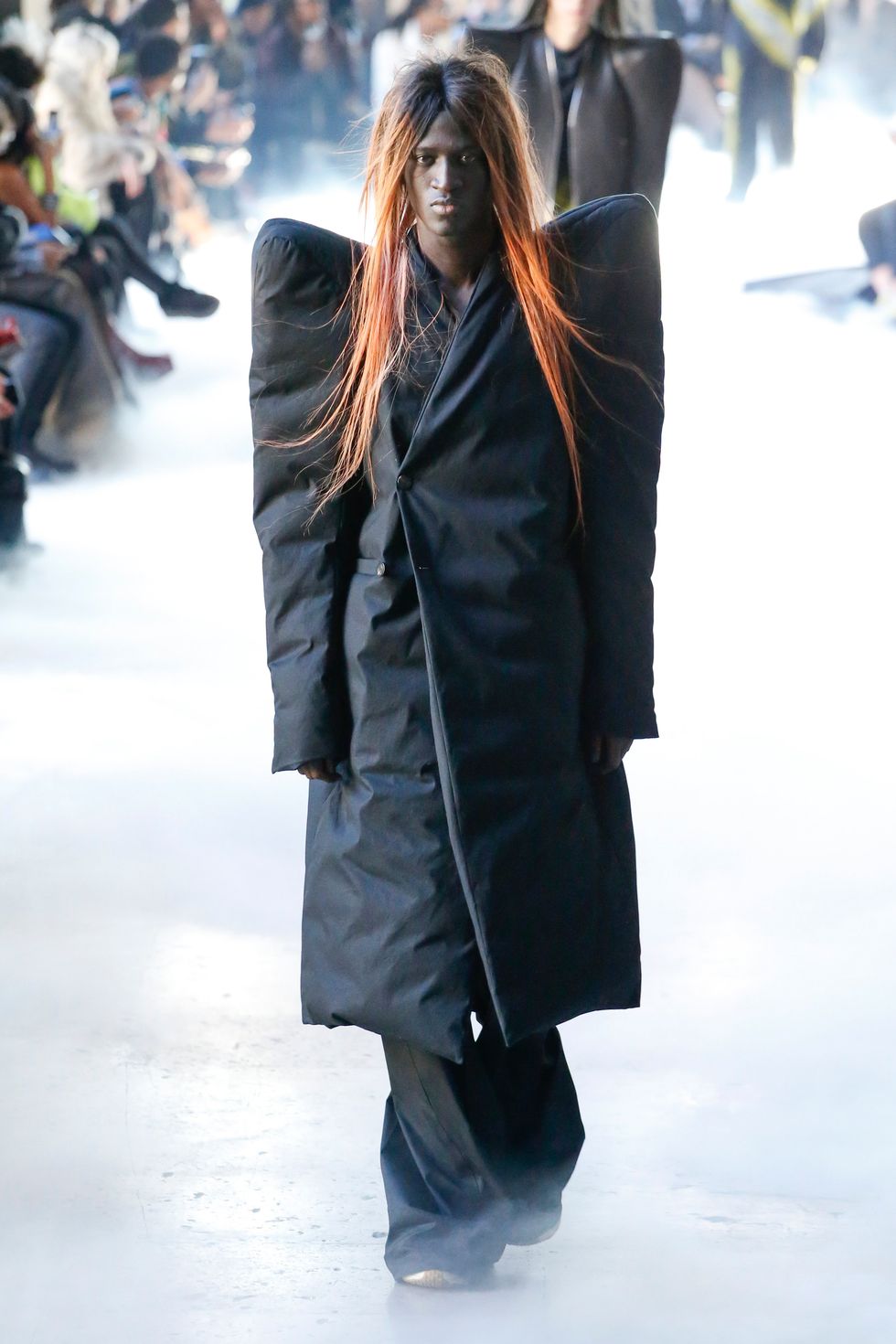 Shrug It Off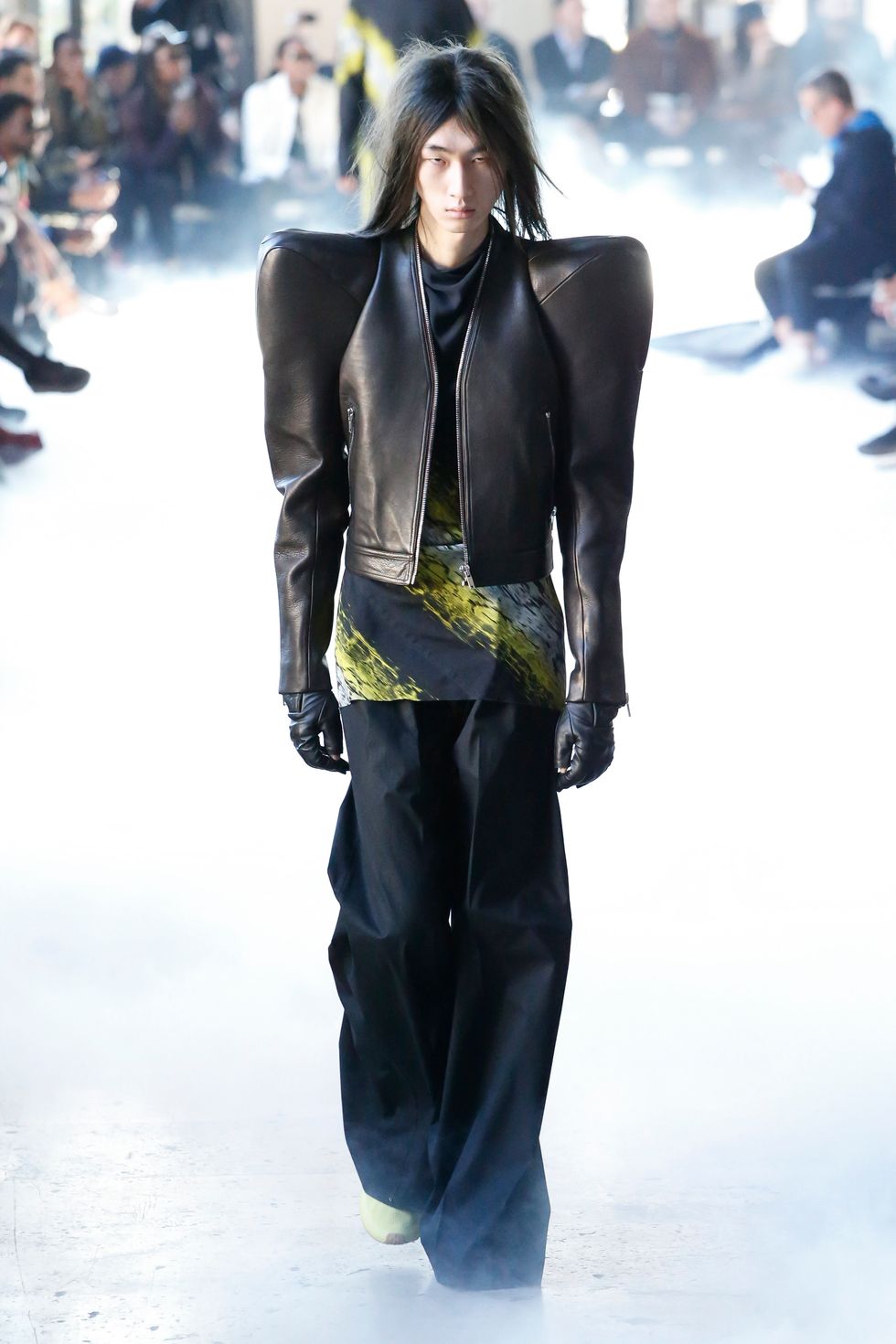 Shrug It Off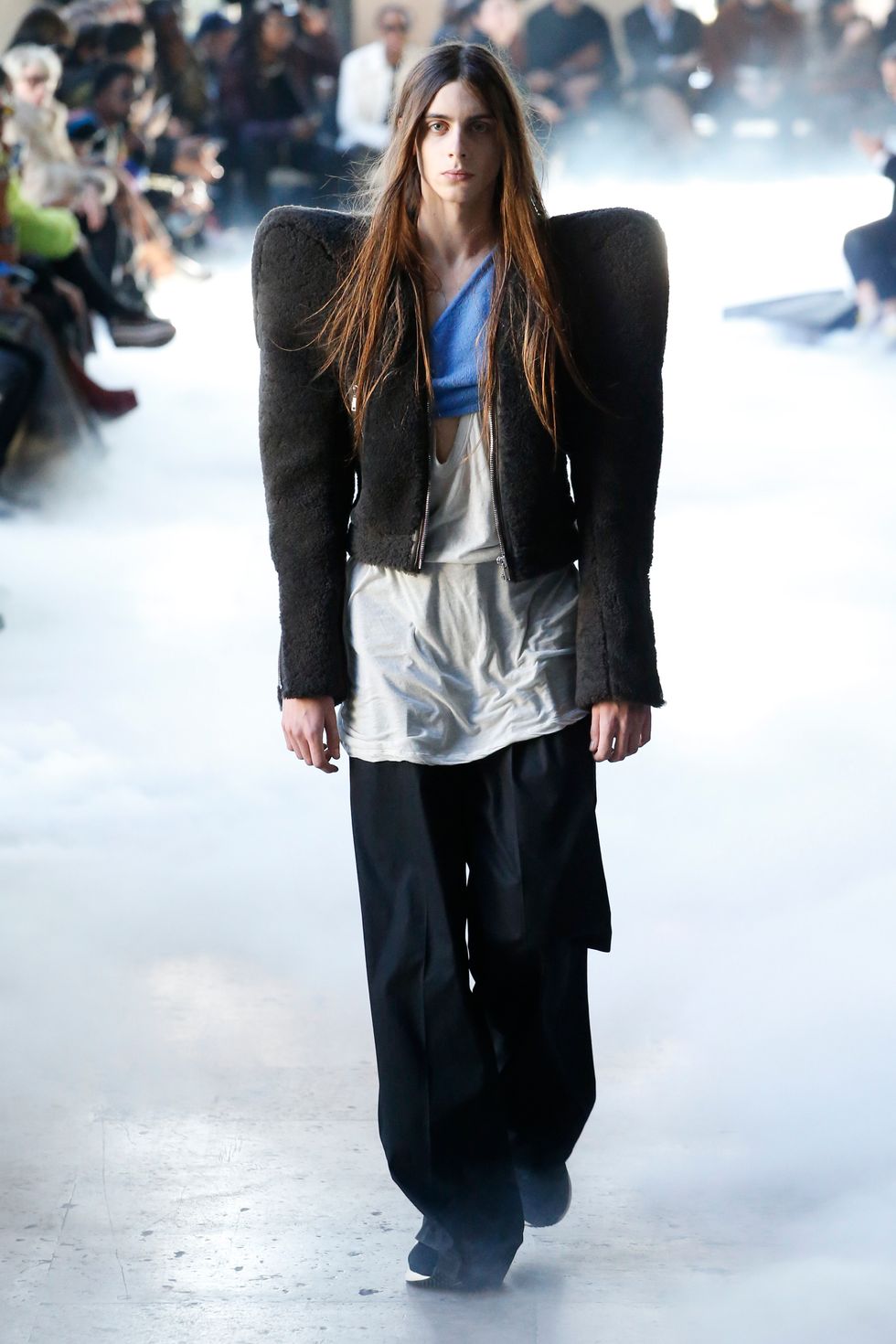 None
Tying in with the performance theme of the collection, shoulders were raised and extended beyond measure, some of them seemingly positioned in a permanent shrug.
Line Game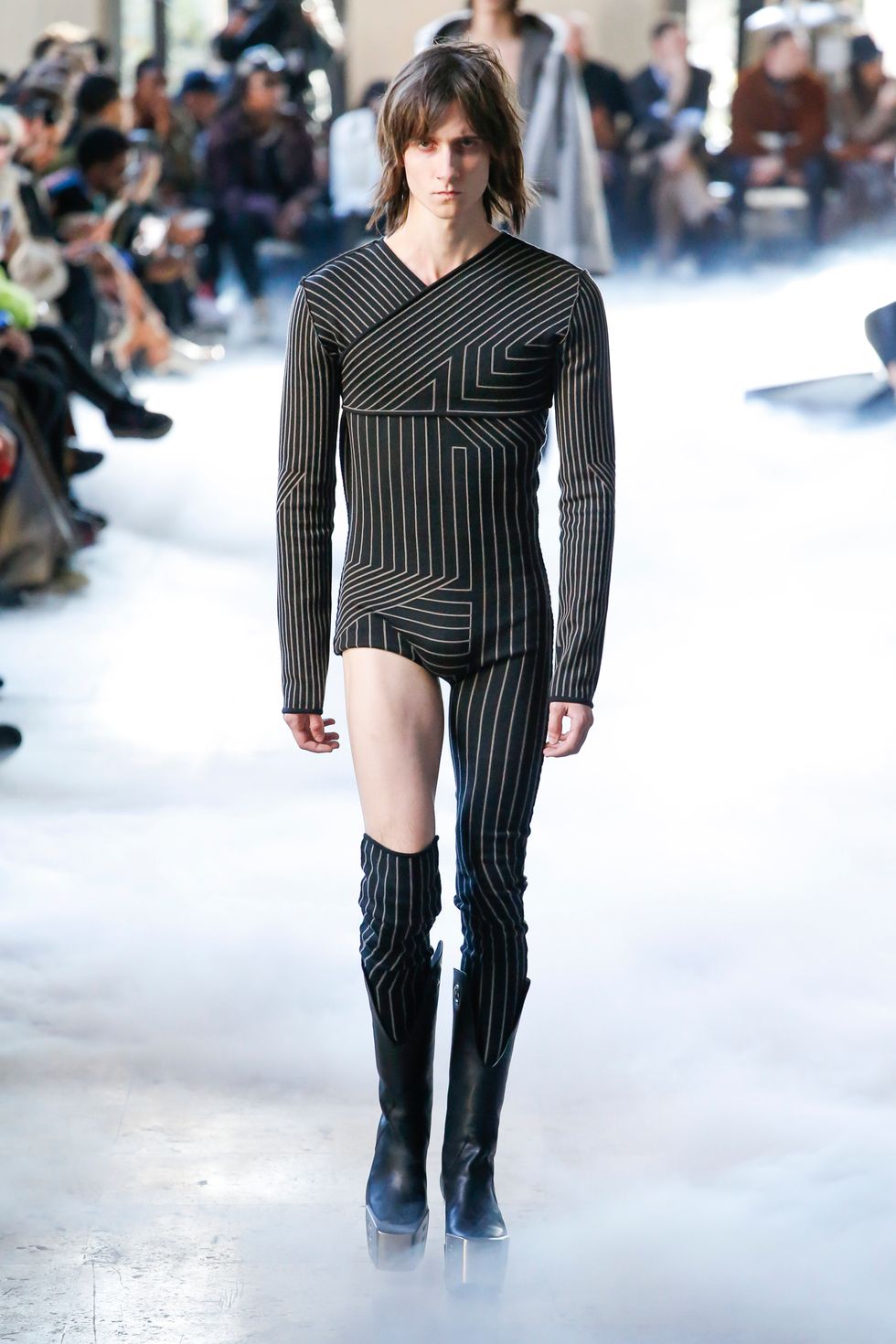 Line Game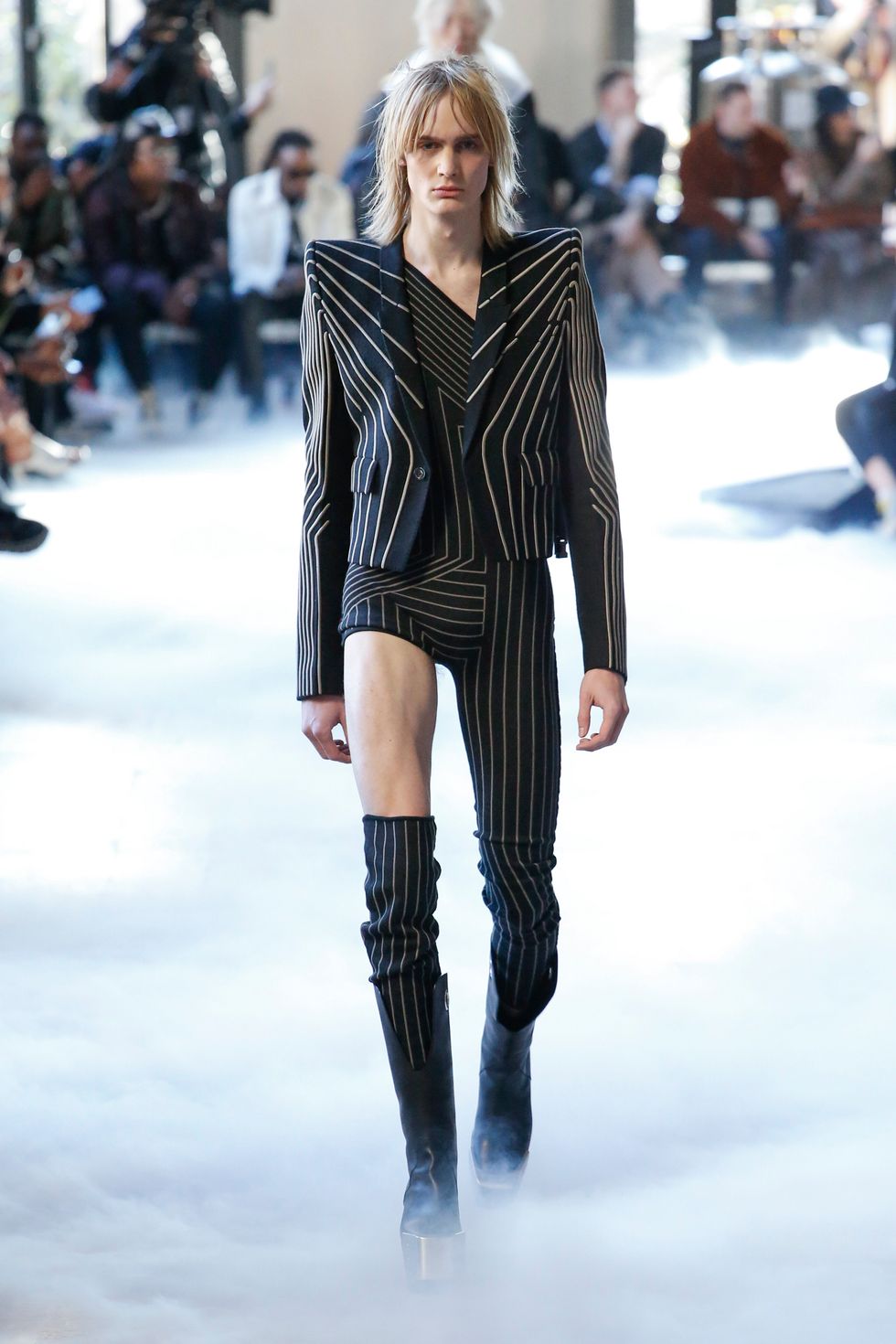 Line Game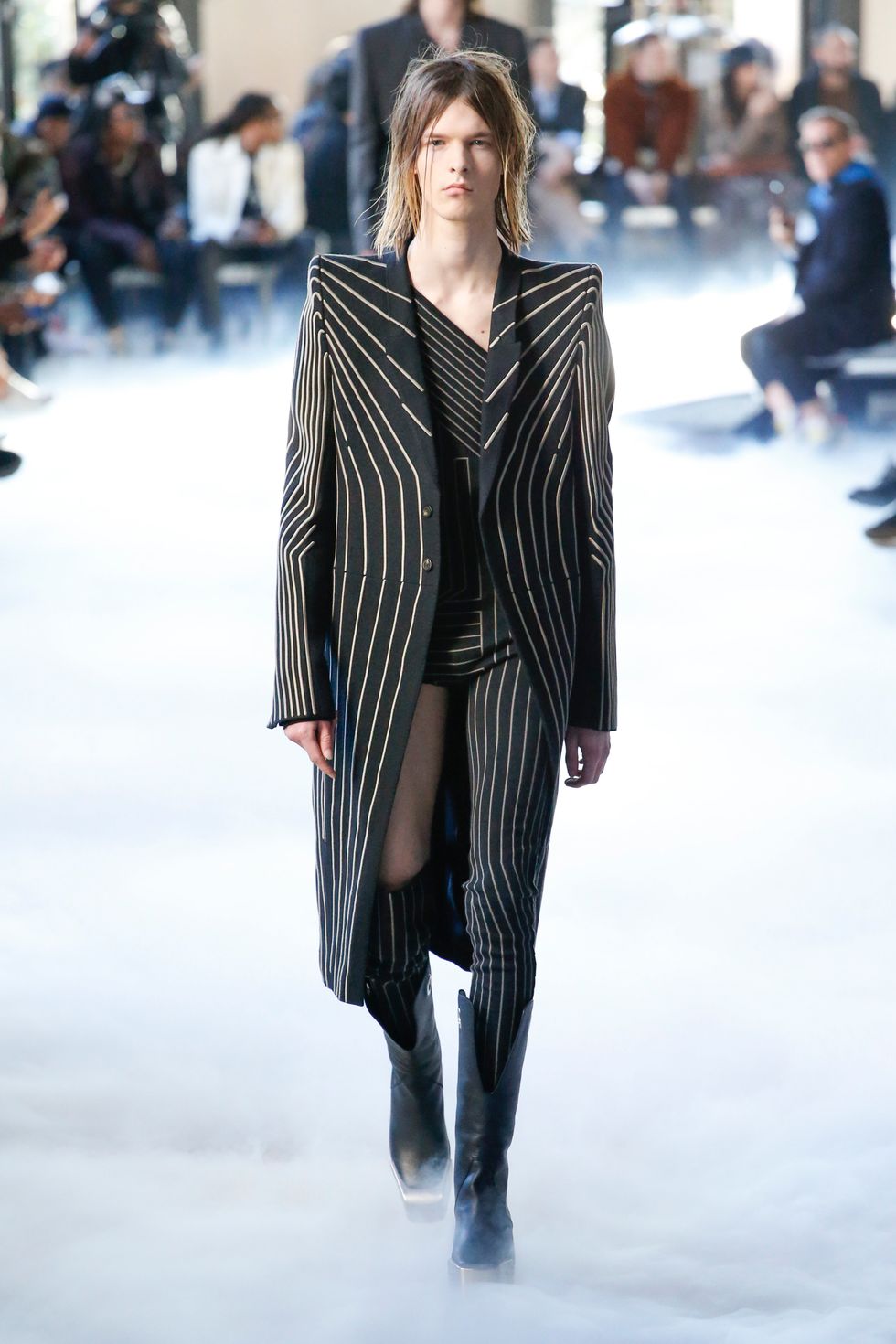 None
Another reference to Kansai Yamamoto's work with David Bowie, a series of black jumpsuits and jackets were printed with sinuous lines that wrapped around in different directions.
Color Shock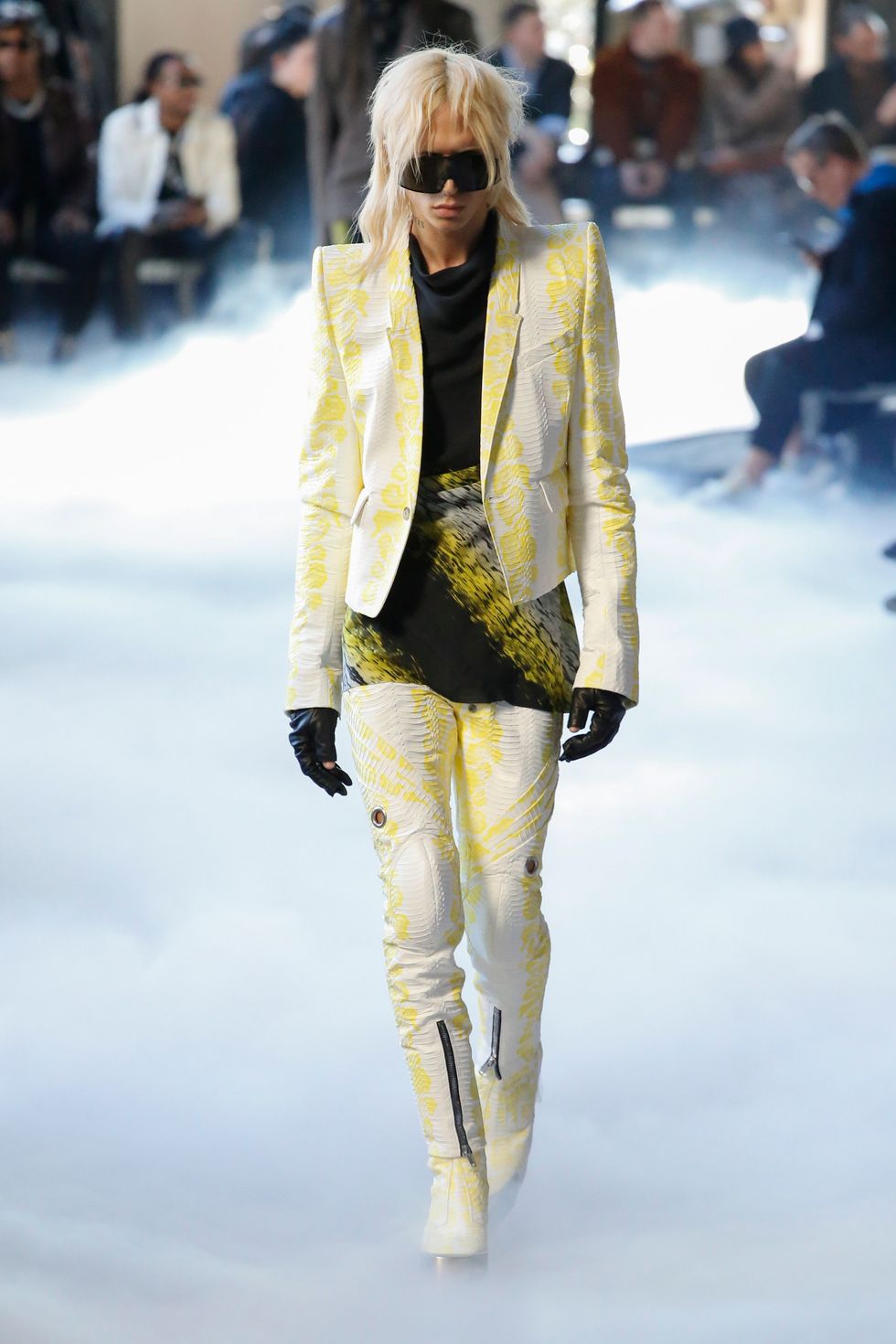 Color Shock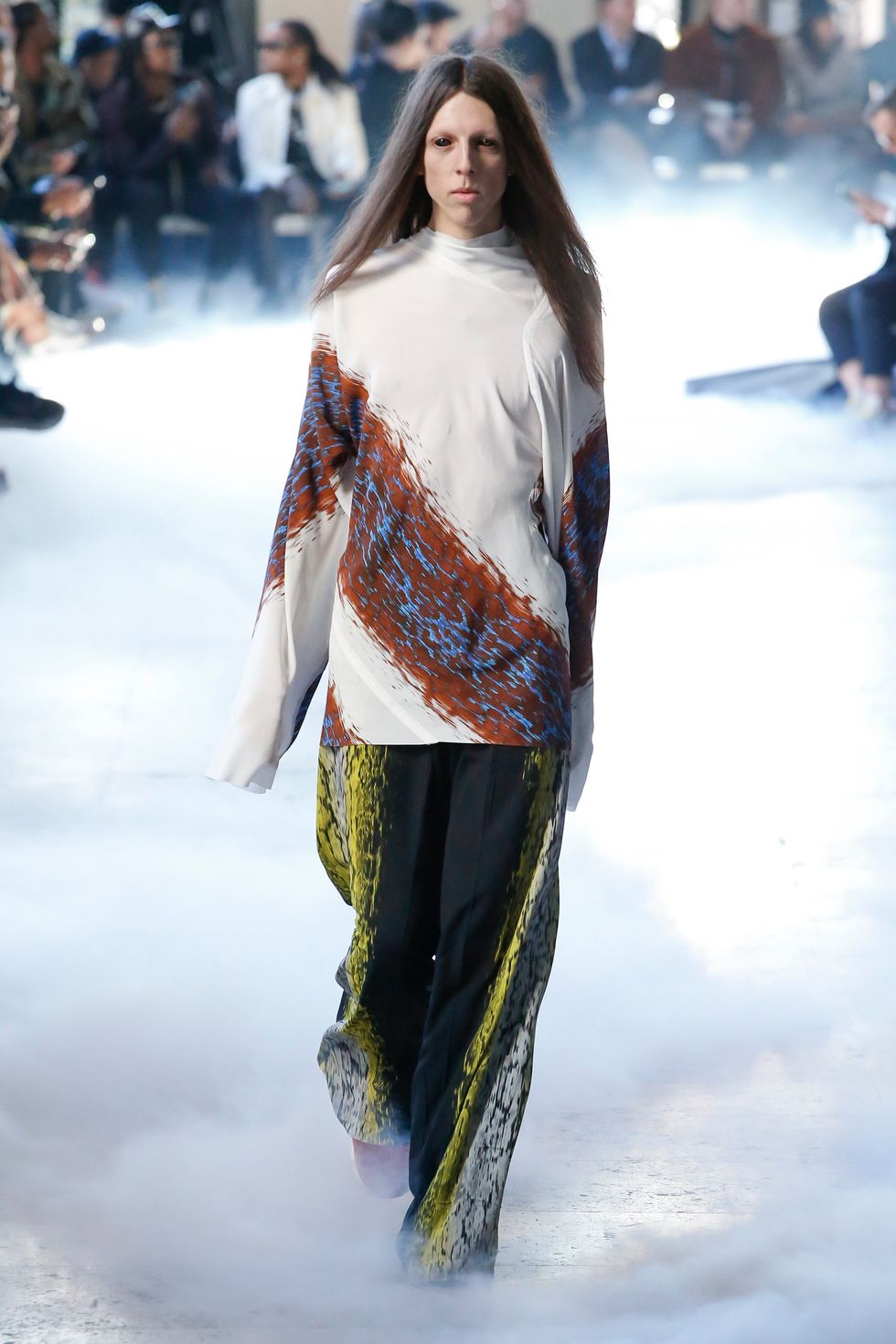 Color Shock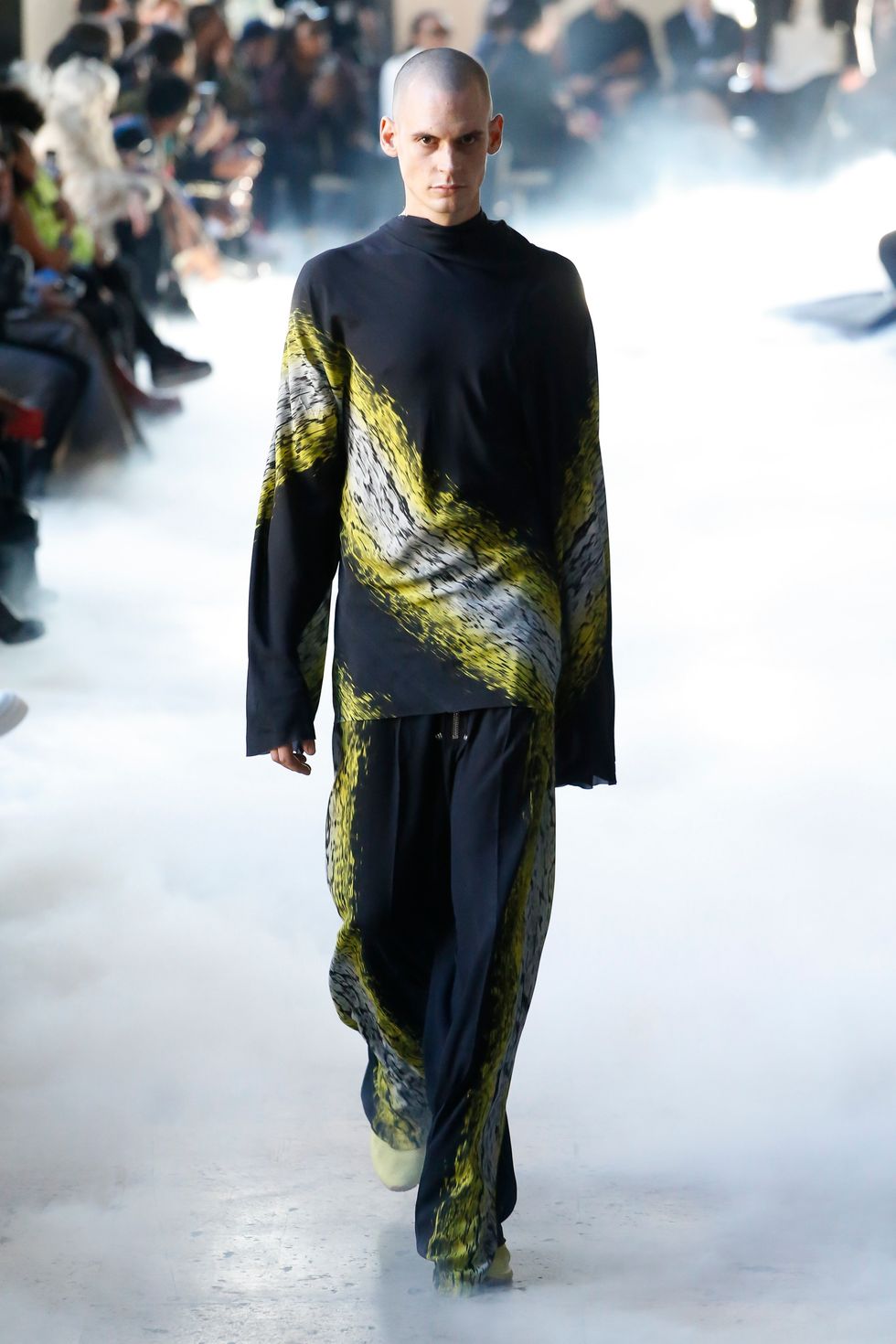 None
One of the few instances Owens incorporated color were bleached seawolf patchworks and acid animal print hues on satin tops and pants on an otherwise muted palette of neutrals.
The New Winter Jacket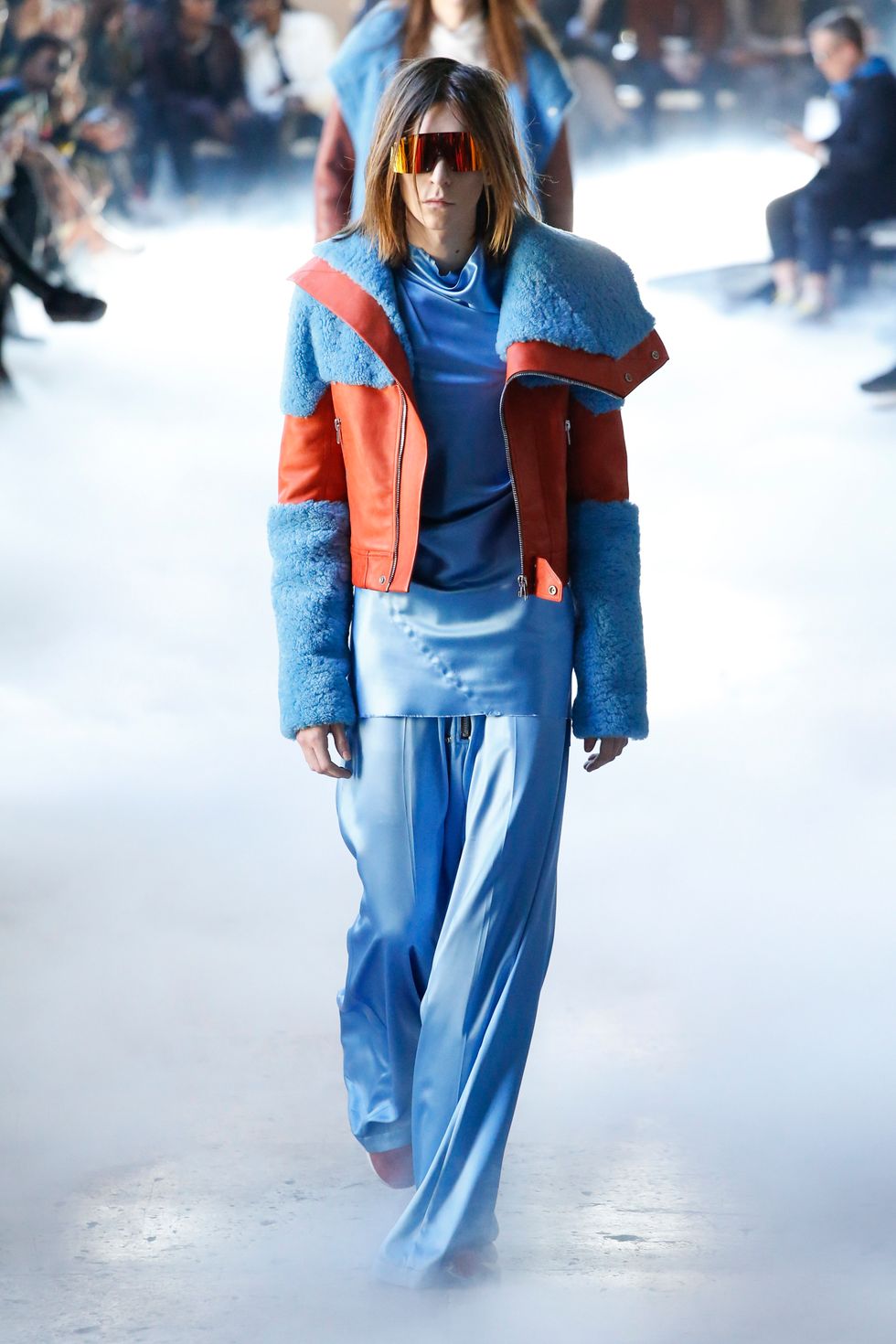 The New Winter Jacket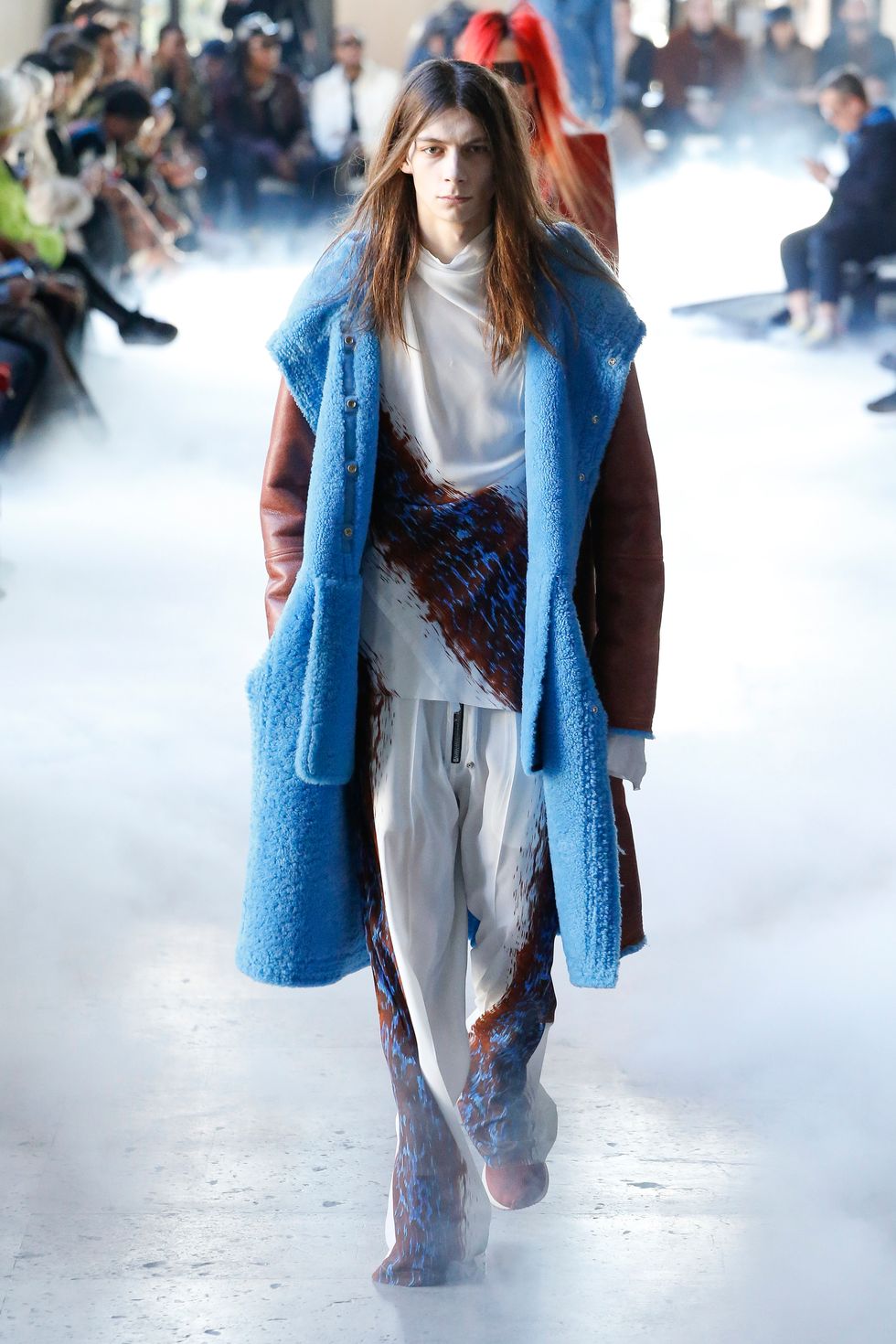 The New Winter Jacket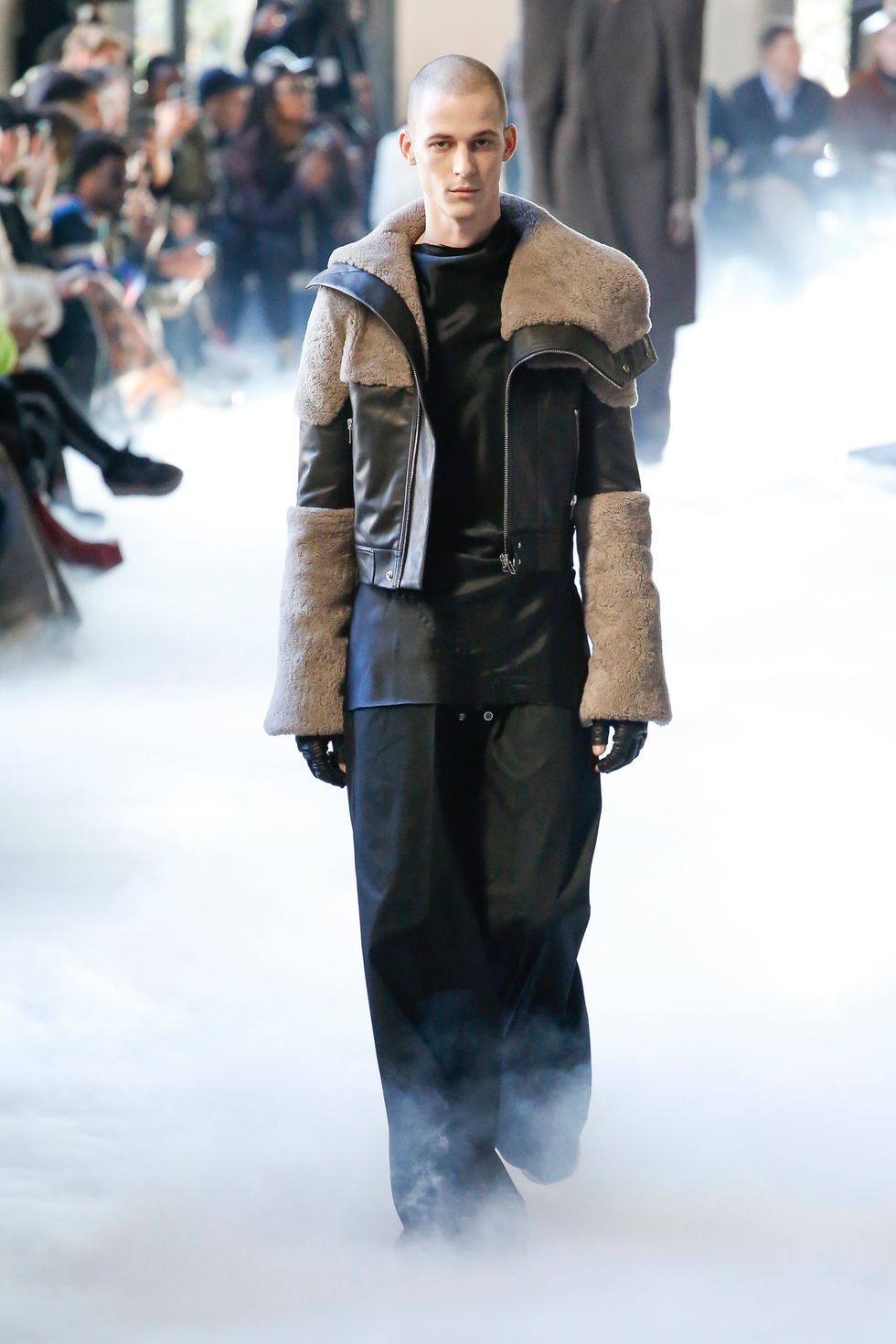 None
Some of the standout pieces included a trio of leather outwear trimmed with shearlings in contrasting colors, including red/blue and black/taupe.
None
Photos Courtesy of OWENSCORP