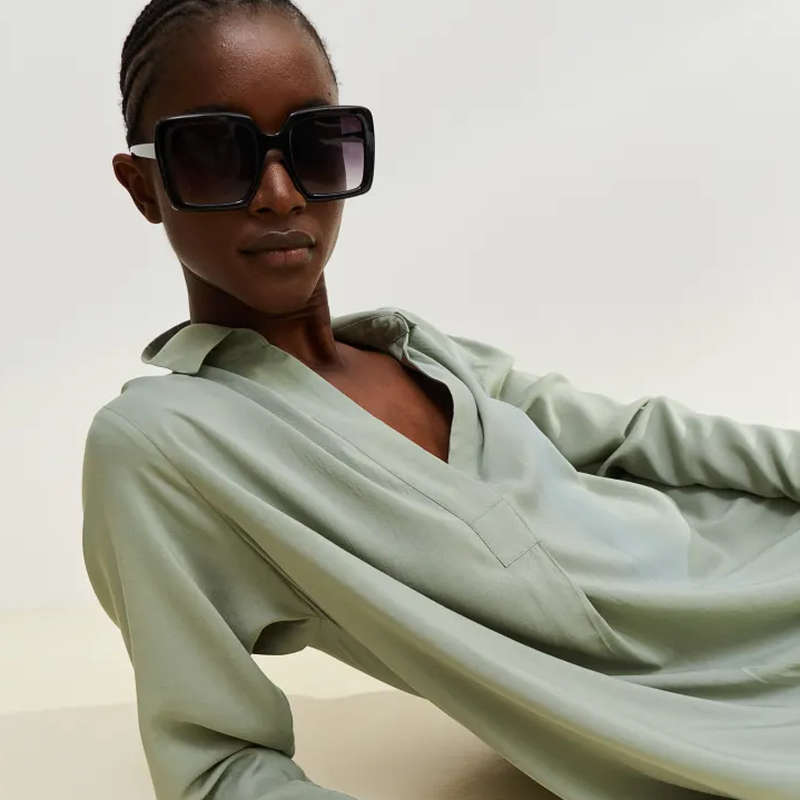 If you've ever had a day when you just… can't, then you know that choosing what to wear can be one of the hardest decisions to make. When you have nothing but Netflix and chill on your schedule, it's a little easier. Lounge pants and sleep shirts are stylish yet easy to move around in. But when you have to go to work, what you love wearing around the house isn't necessarily an option. Something as simple as a t-shirt and jeans may not even be viable, especially if you're navigating corporate culture. Still, there is one item that is a little more dressed up but feels just as effortless.
The shirt dress is the gold standard of high-low fashion. While a lot of shirt dresses actually resemble shirts, their universal quality is the ease of function, much similar to sliding a shirt over your head and down your body. It may not always look like a shirt, but it always feels like one. At the same time, it's a dress! That means you can wear it with heels or flats, underneath a jacket or alone, and many other styling combinations. Outside of work, the shirt dress is also a low-maintenance staple you can wear when you're off duty and don't want to stay in your sweatpants.
How We Found The Best Shirt Dresses
Like finding the perfect white t-shirt, discovering the perfect shirt dress is no easy feat. That's why we've rounded up a diverse range of options for every occasion and price point. We did this by consulting our unbiased and ultra-smart algorithm, a proprietary tool that analyzes fashion editor reviews, social media buzz, expert recommendations, and other data to identify the best finds. Check out what we found below.
Next up, check out the 10 Best Long Sleeve T-Shirt Dresses. Opening image: onequince.com