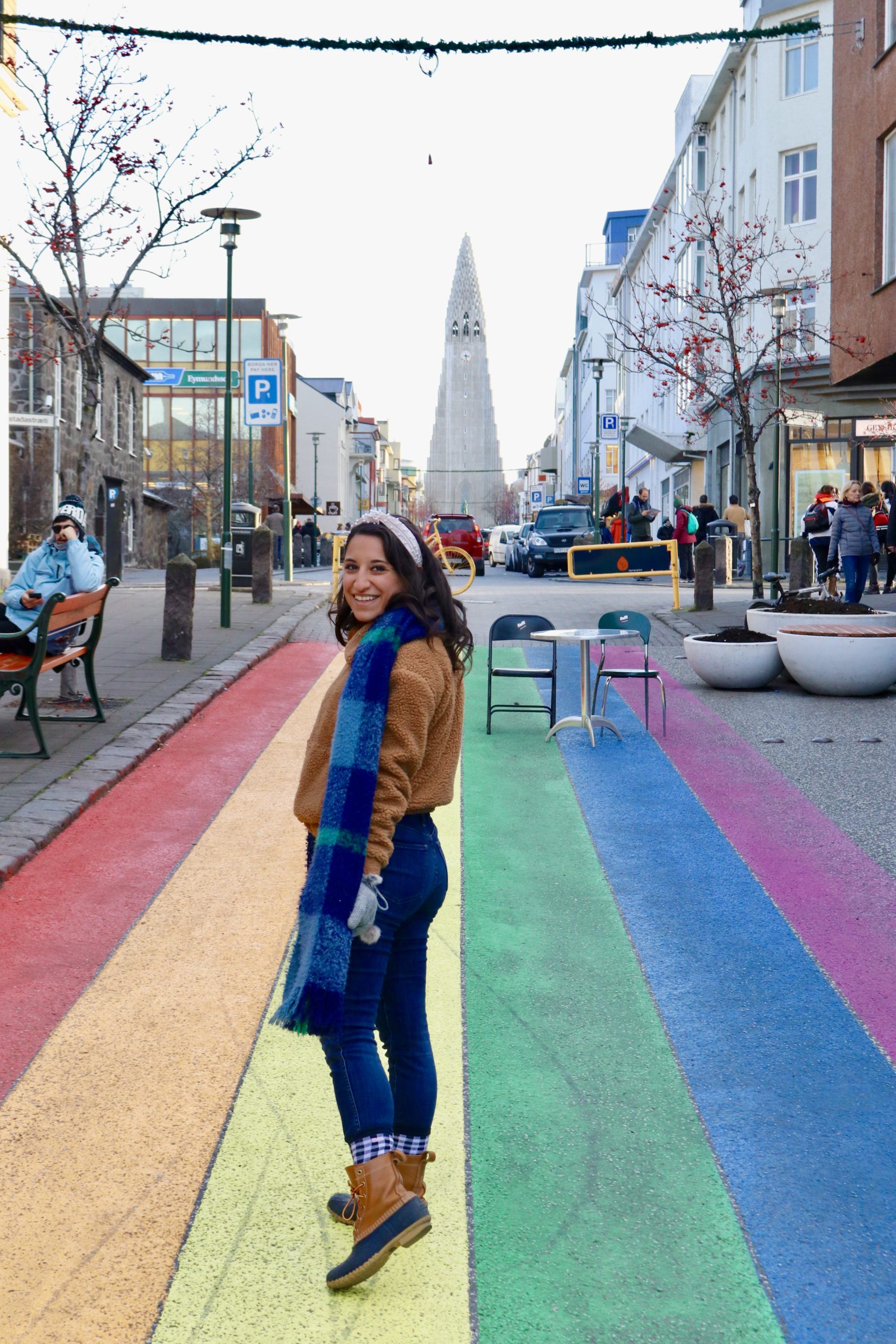 Its been a few months, but now that the holidays are over and my 2020 travel planning is in full swing, I wanted to share ThePreppyMAGs official Iceland travel guide. At the end of October, Tom and I finally checked Iceland off our bucket list with a seven day and six-night vacation it was one for the books. Below Im chronicling where we stayed, what we did, where we ate and what to wear and our favorite recommendations. If you have any specific questions, feel free to drop them in the comments and Id be happy to answer them!
Where To Stay
Throughout the course of our trip, we stayed at 3 different hotels. Our first few nights were spent at the Eyja Gulsmeden Hotel, which was a small boutique hotel on the outskirts of Reykjavik. Eyja was a quaint hotel with a cozy lobby that served a delicious breakfast every morning complete with everything from eggs/bacon to granola and yogurt. They even had a tiny little bar that was great for evening nightcaps before heading up to bed. While Eyja was definitely clean and cozy, it was our least favorite hotel that we stayed out throughout our stay in Iceland. The rooms were extremely small, which we half expected based on photos but definitely smaller than expected with little to no privacy separating the bedroom and the bathroom. Not to mention that the rooms were so hot with no internal thermostat, that they were borderline unbearable.
After the Eysa Gulsmeden Hotel, we headed to the Instagram-famous Buubble Hotel a little outside of Reykjavik. The Buubble Hotel was by far one of the most incredible travel experiences that I ever had. Staying in the hotel is only possible by taking a tour of the Golden Circle or the South Coast. More on that below but after the tour, your guide brings you to a campground where each group is led to their private Buubble. Each Buubble is completely transparent giving you a front-row seat to the Aurora Borealis (if they show). Our Buubble was extremely comfortable and fully equipped with heated blankets that are completely adjustable based on the weather. The one thing I didnt LOVE about the Buubble is that there is no private bathroom attached so if you have to go in the middle of the night, you have to walk to the campground facilities, which were beautiful and totally comfortable.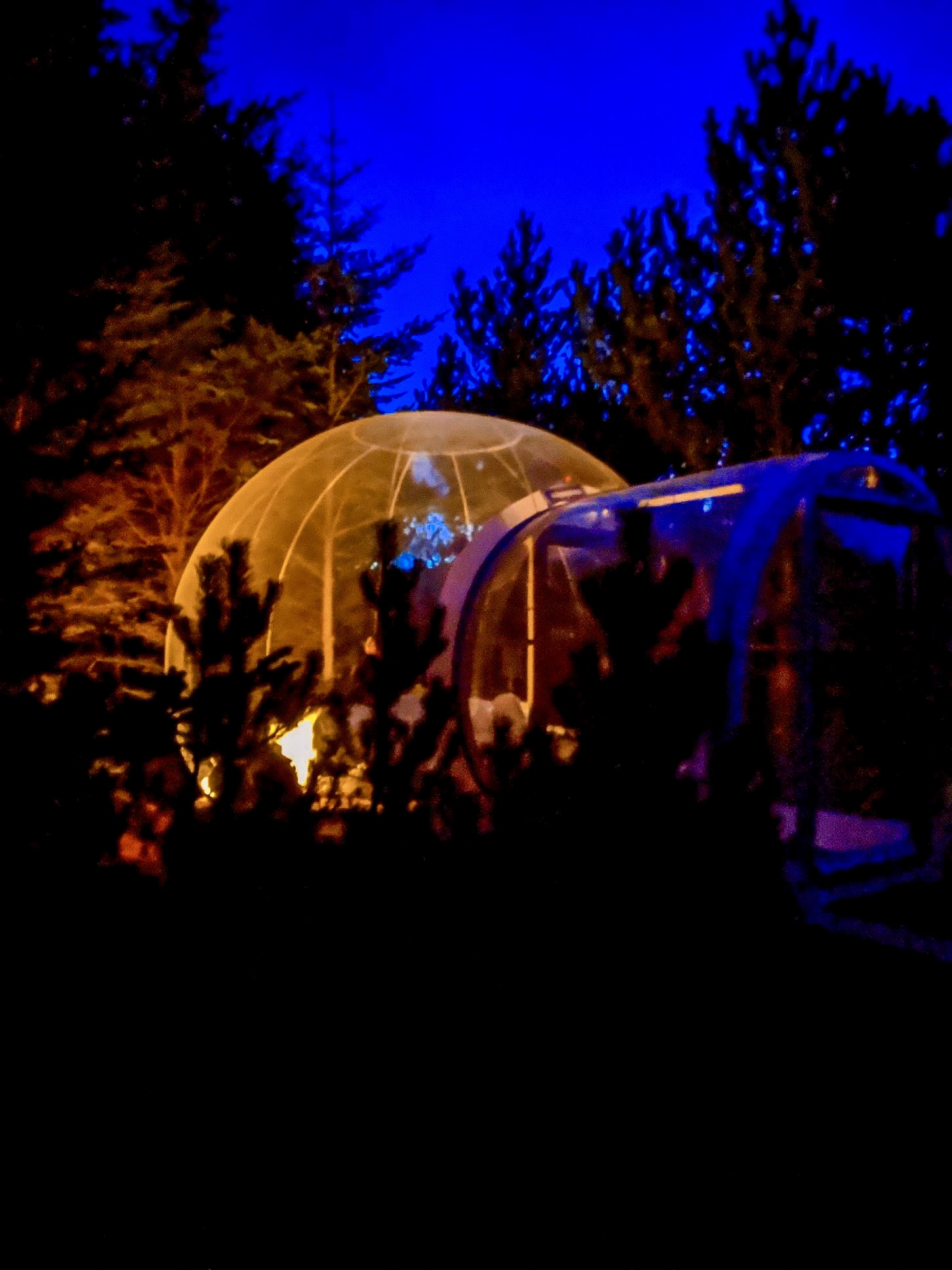 As our last stop, we stayed at the Ion City Hotel in the heart of Reykjavik. The hotel is located right on Laugavegur street, which is known for its various bars and restaurants making it a great place to end our stay in Iceland. Compared to our room at the Eyja, the room at Ion room was much more roomy and luxurious. Ion also served breakfast right off their lobby but being so close to some of the citys famous bakeries (literally next door from Sandholt), we never had the chance to try it.
What To Do
There is SO much to do in Iceland! We had a chock-full itinerary every single day of the vacation and there is still so much that Id love to experience on our next trip. Iceland is definitely one of those places where you can get overwhelmed with the adventurous activities but Tom and I were focused on balancing adventure and relaxation and I *think* we did a pretty good job. Below is our day-by-day itinerary.
Day 1: We arrived SO early after our redeye flight from NYC and most people (and blogs) told us to go directly to the Blue Lagoon for a day of relaxation but we decided to go against the norm and head right to our hotel for a nap.

The Blue Lagoon was a key reason we wanted to go to Iceland in the first place so we wanted to make sure we werent too sleepy/cranky to enjoy it. After taking a nap we ventured outside for a long walk in downtown Reykjavik. We made our way all the way down to the harbor and with overcast skies, we decided to check out the Maritime Museum. This was a huge mistake. It cost about $40 USD for both Tom and me and it was incredibly boring. We usually like checking out local museums, especially ones that are unique to the destination but this was a true waste of time. After laughing it off and realizing we needed to do a bit more research, we headed right to the bar (Bravo & Lebowski Bar) and stayed there pretty much all night. After drinking up an appetite we headed to Krost for dinner and still feeling a little sleepy from the red-eye, we headed to bed early.
Day 2: The next morning we were up and out early and off to do some horseback riding. Icelandic horses are absolutely beautiful and were at the top of our list of things to do when we arrived in Iceland. We organized the day through Laxnes Horse Farm and it was amazing. The farm picked us up right at our hotel and drove us to the Farm which was 15-20 minutes outside of Reykavik. We geared up with riding pants, boots, jackets and a helmet and were each paired up with an adorable Icelandic horse. Tom and I were with another group of (3) and (2) guides which brought us on a ride that was about an hour and a half long. The ride was gorgeous. Our guides were super helpful and understanding when I (or anyone else) got a little nervous. They brought us up hills, through streams and even some snow. It was an experience of a lifetime. After the ride was over we returned back to the stables and had the opportunity to meet the owners of the farm. They were absolutely adorable and SUPER friendly. With about 45 minutes to kill before the rest of our tour continued they encouraged us to walk around the stables and make ourselves feel comfortable. Tom even enjoyed a meal with the owner. Again, another experience that well remember forever. Eventually, a bus rolled up to bring us on a Golden Circle tour. The Golden Circle is a must-do if youre in Iceland for only a few days. The circle includes Thingvellir national park, Gulfoss, and Geysir. I will say that Thingvellir was pretty boring but Gulfoss and Geysir were both incredible. We spent about 45 minutes at each stop on the tour, which was plenty of time to take in the sight, snap ALL of the photos, and grab a hot chocolate/food/souvenirs. Each stop had bathrooms and concessions so if you are someone who gets anxious about those things (like me

), youre in luck. We returned back in Reykavik around 6p and was dropped off right near one of the restaurants we wanted to check out (Messin) and luckily we were able to walk right in and get a table. On our way back to the hotel, we stopped at Lebowski Bar for a white Russian and then we were back for some much-needed sleep.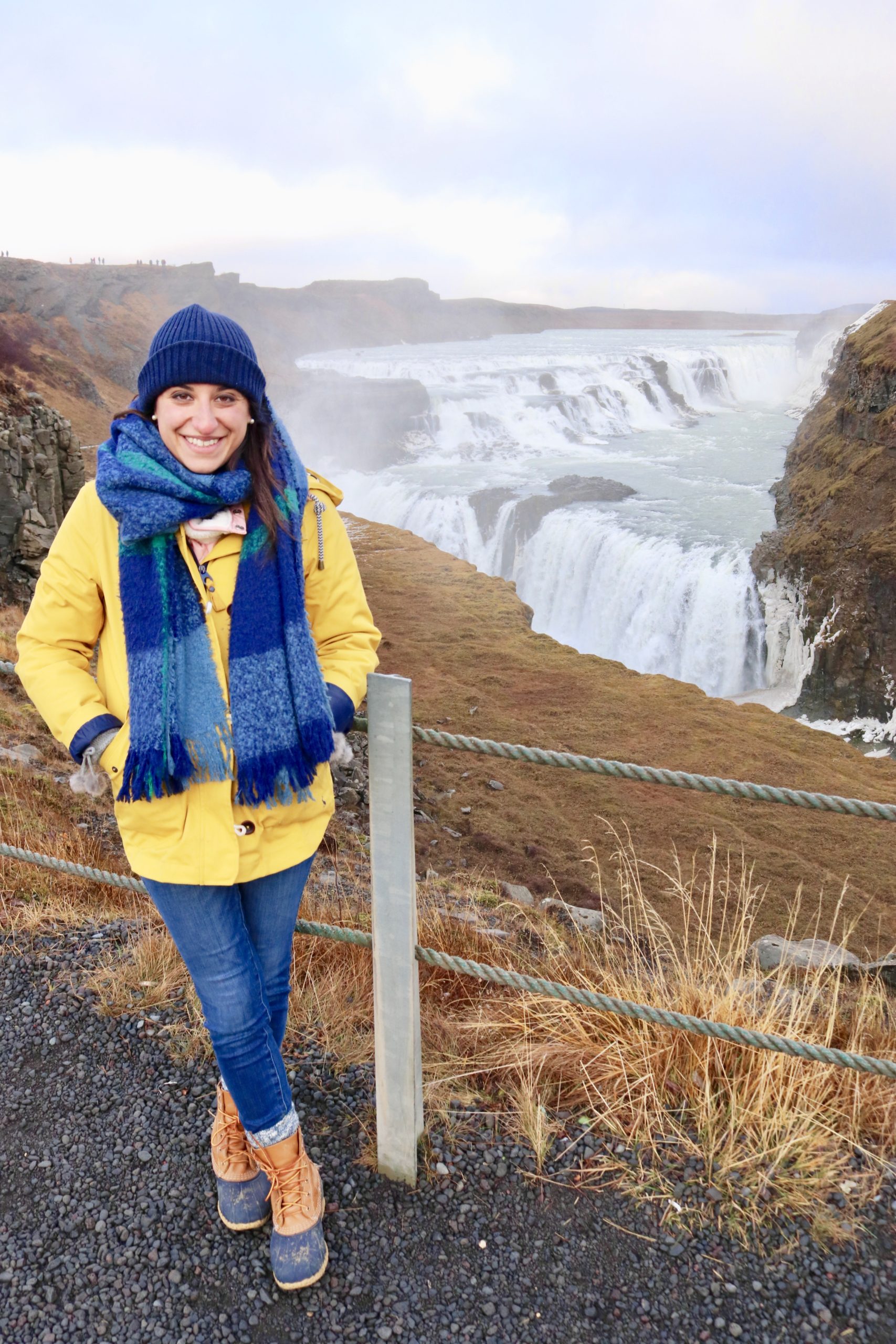 Day 3: Day 3 we slept in a little bit and headed out for our FAVORITE thing to do in a new city getting lost. Tom and I love heading out of our hotel room and literally just walking in a random direction until we find something fun or interesting to do. Of course, we always want to stay safe but weve stumbled on so many interesting and unique things this way. On our walk, we found various bars, photo ops, and restaurants we stopped in for quick snacks. This is also the day we saw god by trying the famous Iceland hot dogs at Baejarins Bezu Pylsur. Day 3 actually became our gastronomical tour around the city. In addition to the famous Baejarins Bezu Pylsur, we also grabbed snacks at Reykavik Roasters, Reykavik Chips and ended with dinner at Michilin-starred restaurant, Dill. More details about that experience can be found HERE.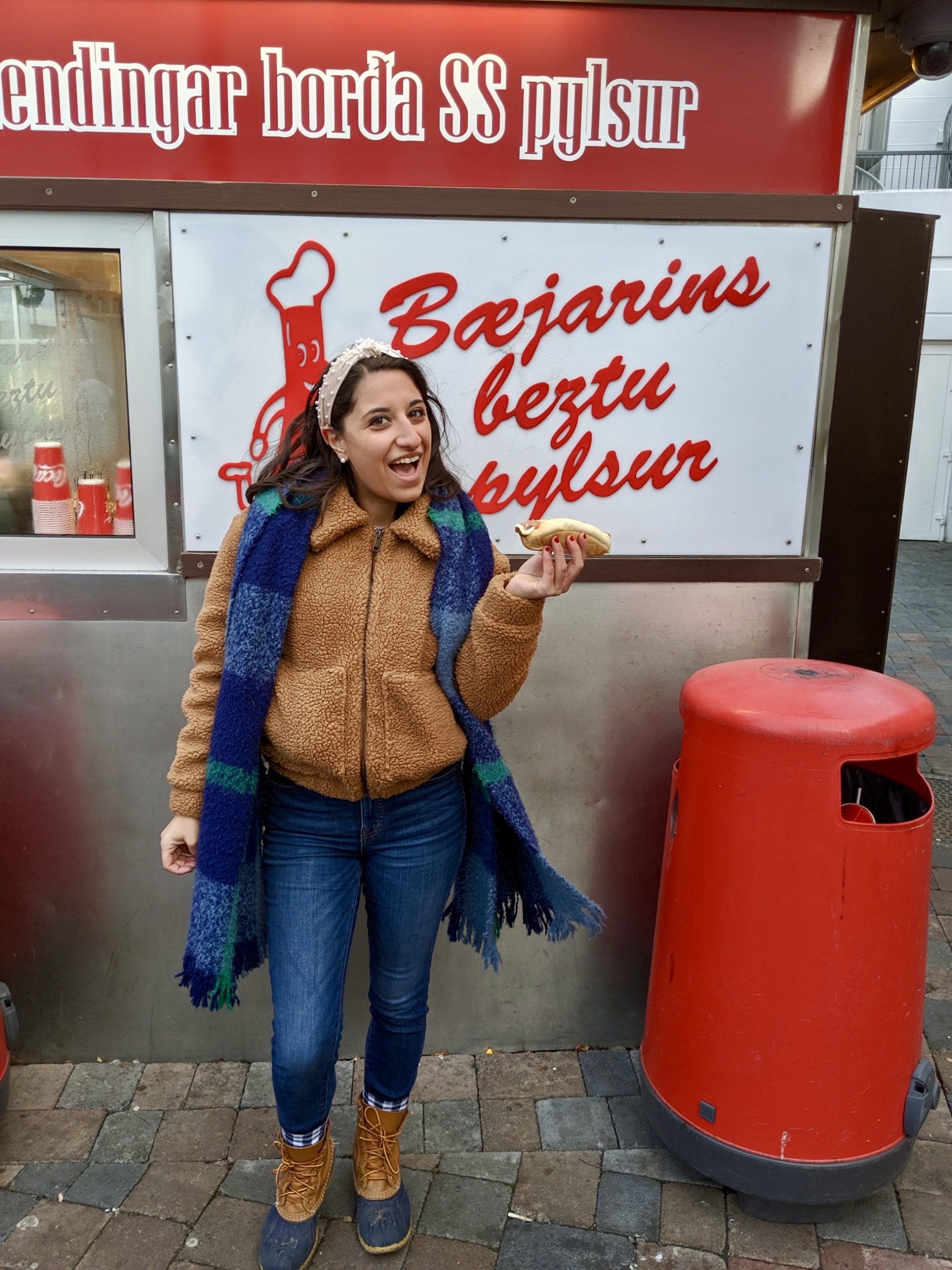 Day 4: We checked out of Eyja Gulsmeaden and were picked up from our tour guide from the Buubble tour. As mentioned earlier, the only way to stay in one of the Bubbles is to take a full-day tour beforehand. We choose to tour the South Coast (per our pre-planned reservation), which included Seljalandsfoss, Skogafoss and Black Sand Beach. Each stop on the tour was more beautiful than the next and definitely worth the time. However, Ill warn you that the wind at Black Sand Beach is real (and painful). This is where we spent the least amount of time because I was legitimately being blown over by the wind. If you are a Game of Thrones fan, Tom got a kick out of visiting Skogafoss, which was featured in the show a few seasons back. PRO TIP: climb the stairs to the right of the waterfall. While the view of the waterfall from above is non-existent there is actually another waterfall up there, which is absolutely breathtaking. After the tour we got dinner with our tour-mates (which was actually super fun) and headed to our Buubbles. The rest of the night was spent stargazing from in and outside the Buubble and chasing the northern lights (which never played

).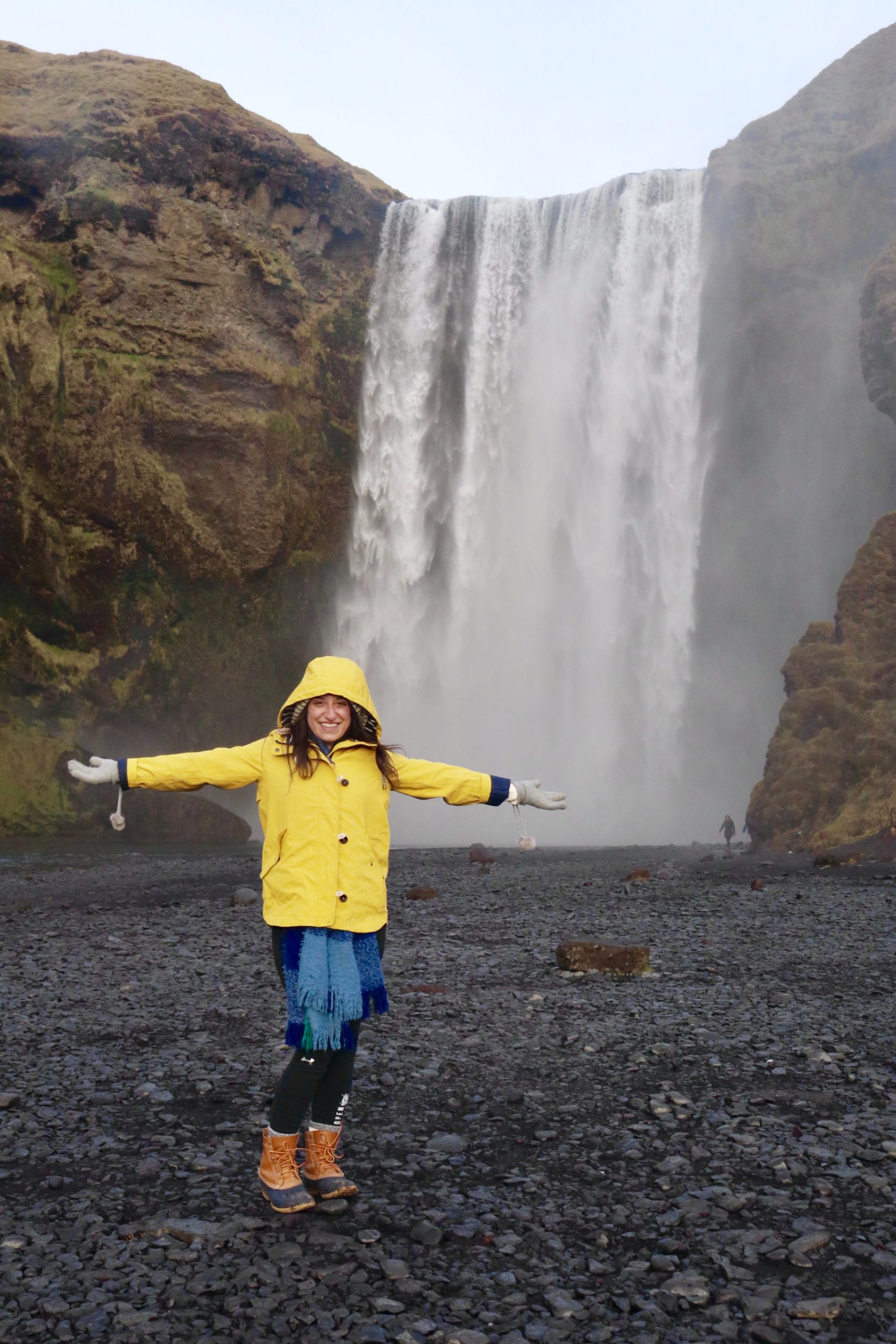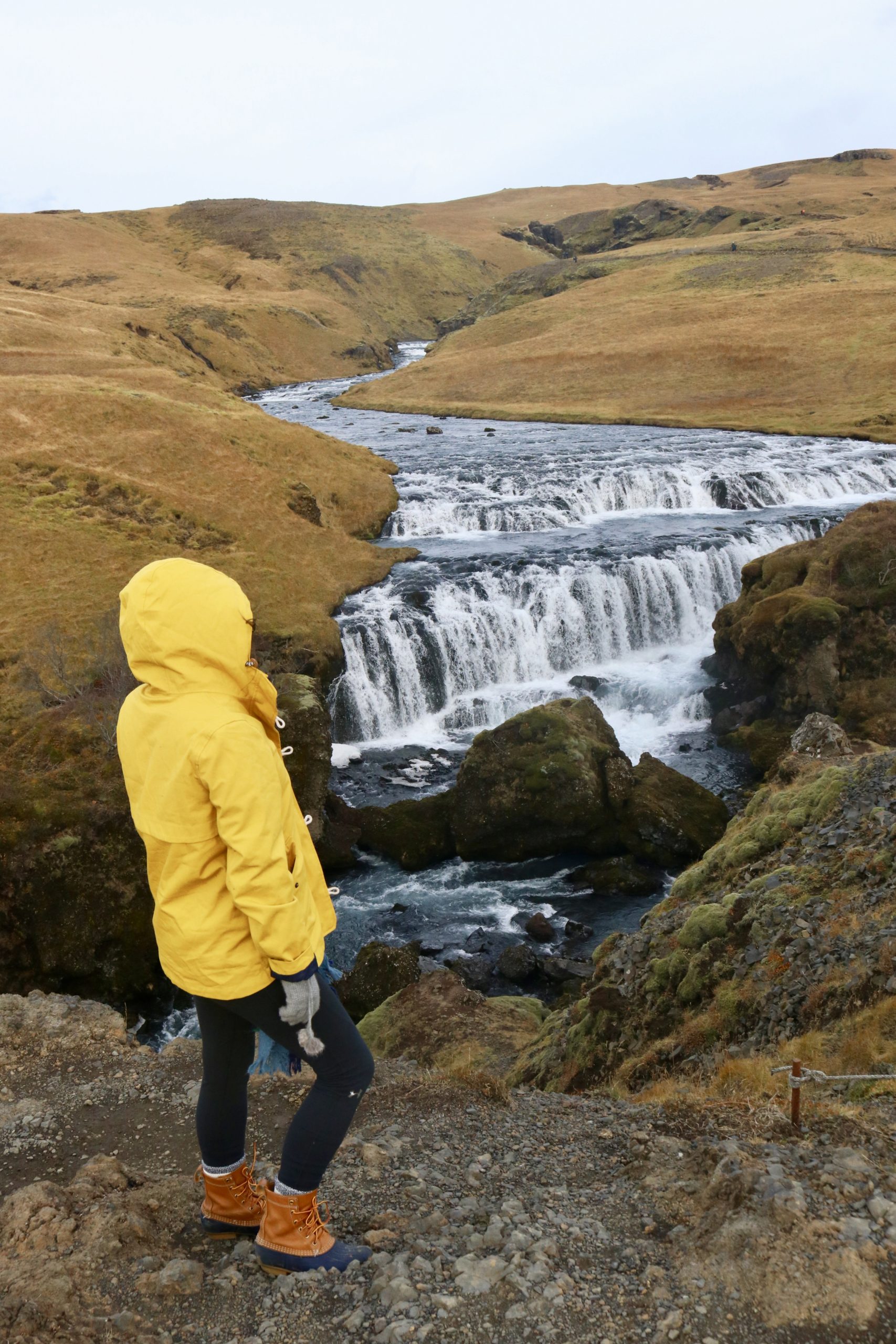 Day 5: We woke up in the Buubble early and was on our way. Our tour guide brought us to a local pastry shop (Im sorry I dont remember the name

), which was DELICIOUS and then we were back to Reykavik. Our tour guide was able to drop us off right at our new hotel (the ION City Hotel) and luckily a room was immediately available. We took a quick (much-needed nap) and we were back out into the city for some exploration. As one of our last days in the city we had a few final stops on our to-do list so we headed to The Sun Voyager, Hallgrimskirkja and the Perlan. The Sn Voyager and Hallgrimskrkja were both free and iconic stops on our trip. They both hold so much history to appreciate. The Perlan is a museum that touches on various elements of Icelands history and environment, which was really cool (ice caves simulations, planetarium, etc.) but easily skippable if you are only in town for a few days.
Day 6: As our last full day in Iceland, we headed to one of the places we wanted to go to most the Blue Lagoon. We took the first bus from Reykavik (which was around 6a) and arrived right before doors opened. I think we were second or third on the line. While it was hard to wake up, it was definitely worth it. Since we were some of the first to arrive, we had much of the locker room to ourselves and were able to enjoy the Lagoon without feeling overcrowded and overwhelmed. We bought premium tickets, which included two face masks (their famous Silica mask and one of your choice. We chose the Algae mask and it was so good I actually bought one of my own to take home) as well as a reservation at Lava Restaurant. As mentioned in my Iceland Restaurant post, Lava was NOT worth it. Do not waste your time. However, everything else about the lagoon was absolutely incredible. We had the most relaxing and enjoyable day of our trip. A few things to know before you go 1) you have to shower before and after being in the lagoon, so be prepared with everything you may need. The showers are equipped with great shampoo/conditioner and the locker rooms have blowdryers, so no need to pack any of that. 2) leave your jewelry at home. The Blue Lagoon is known to tarnish the jewelry and I was stressing about mine in the lockers the entire time. 3) Budget some time to enjoy the Relaxation Deck. There is a room with lounge chairs looking over the lagoon right off the locker rooms and its where Tom and I took a little nap. It was absolutely wonderful. We spent most of the afternoon at the lagoon and arrived back in Reykavik around 3p. After relaxing in the hotel for a little bit, we grabbed foundue at Le Bistro and decided to search for the northern lights one last time. We went on a northern lights tour, which was essentially a van ride 40-50 minutes outside of Reykavik (away from the light). Once we found a nice and dark spot (I lowkey thought wed be murdered), the van stopped, our tour guide gave a few tips for searching and set up a nice display of hot chocolate and cinnamon buns. Unfortunately, we didnt see the lights but it was still a pretty cool experience. We returned back to the city around 1a so we were ready for bed.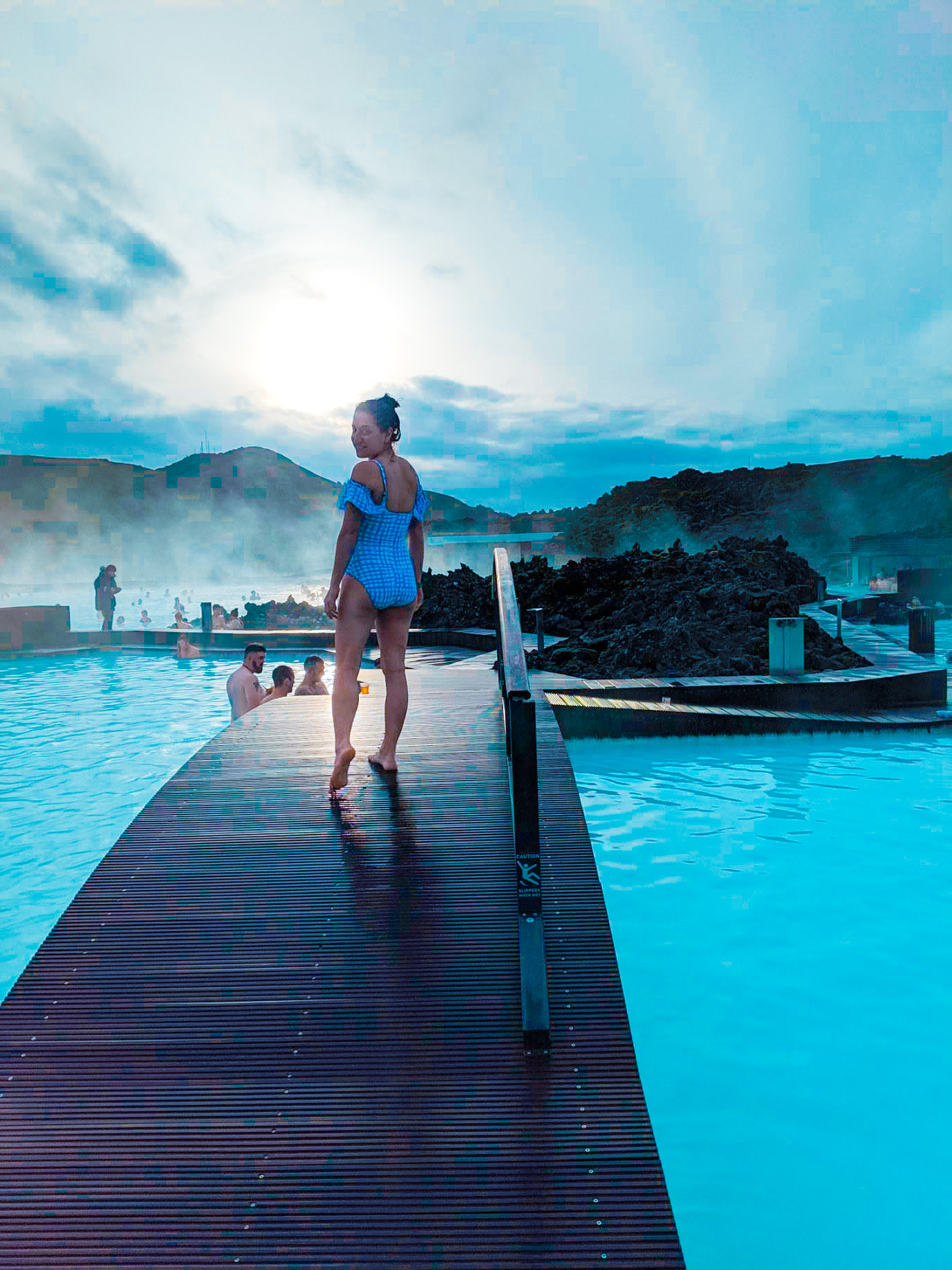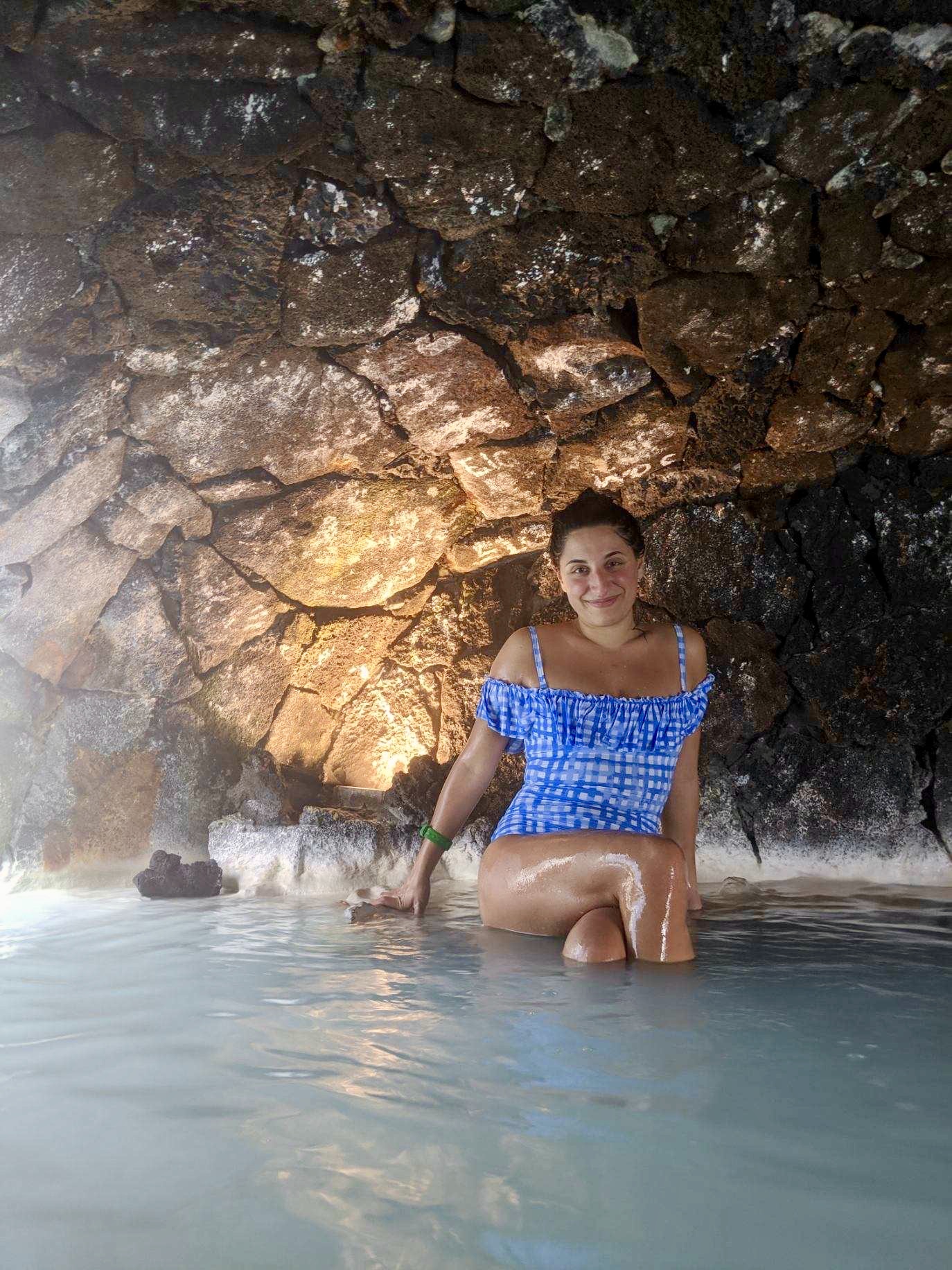 Day 7: Our last day was a half-day before our flight so we focused on getting souvenirs for our friends, family, and coworkers and grabbing a few of our favorite treats from the trip (cinnamon buns from Braud & Co.
).
Where To Eat
I actually wrote an entire blog post about this back in November! Out of all of the restaurants I shared, my absolute favorites were Grillmarkadurin, Dill and Baejarins Bezu Pylsur.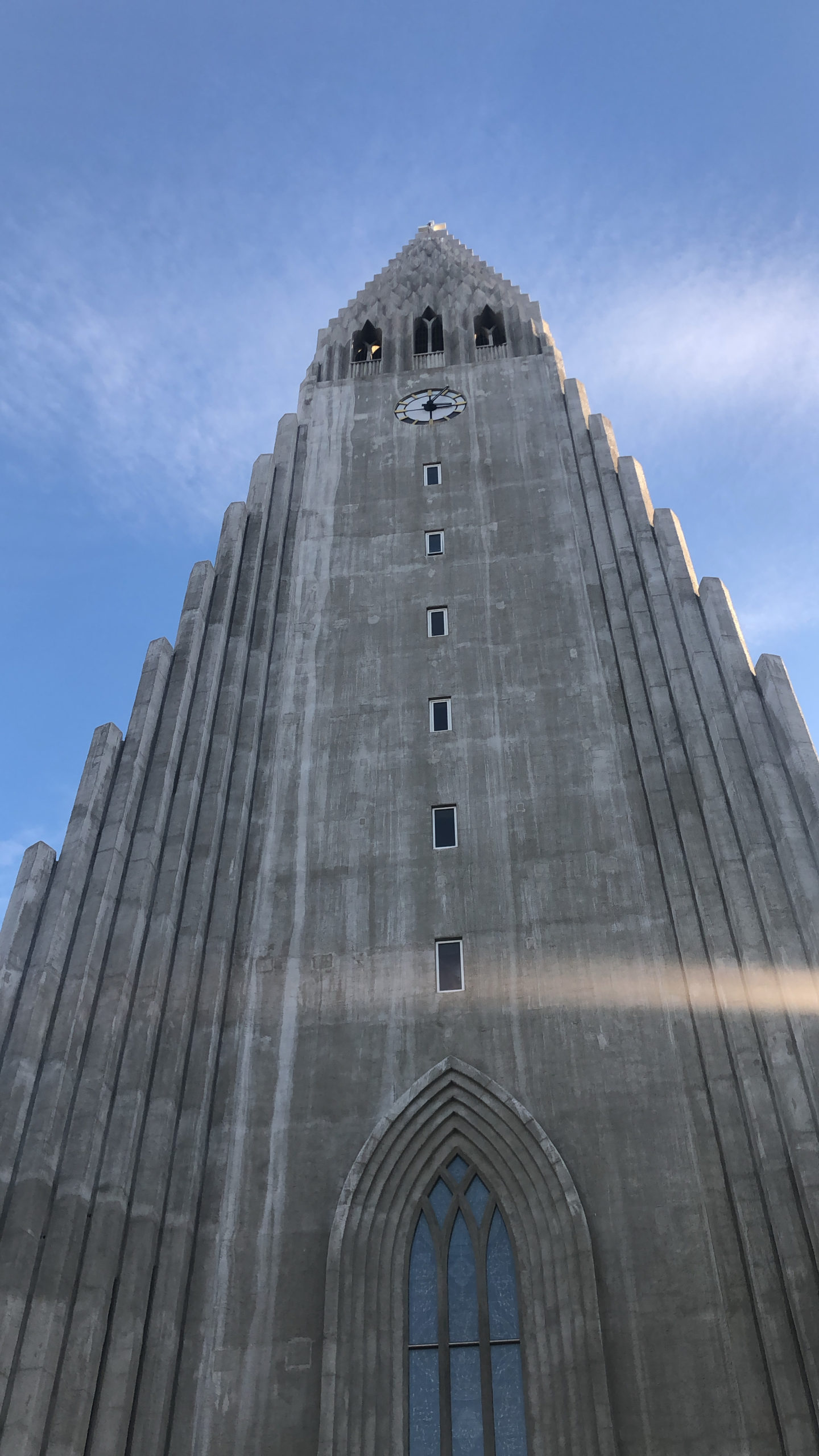 Wow, I didnt realize JUST how much we did throughout our time in Iceland until I wrote it all out!

Nevertheless, it was truly a trip to remember. I did so many things I never thought Id ever do, which was super exciting and fulfilling. Have any questions as you are planning your trip to Iceland? Leave them in the comments below and Id be happy to answer them.