I know you have unique family Christmas traditions. We do too! Ive gotten several emails asking about ours and how theyve evolved as the kids have gotten older, so today, Im sharing them with you, along with a couple of our favorite holiday dishes. Ive also got a few ideas for gifts you can order online and pick up in-store if you still have some shopping to do!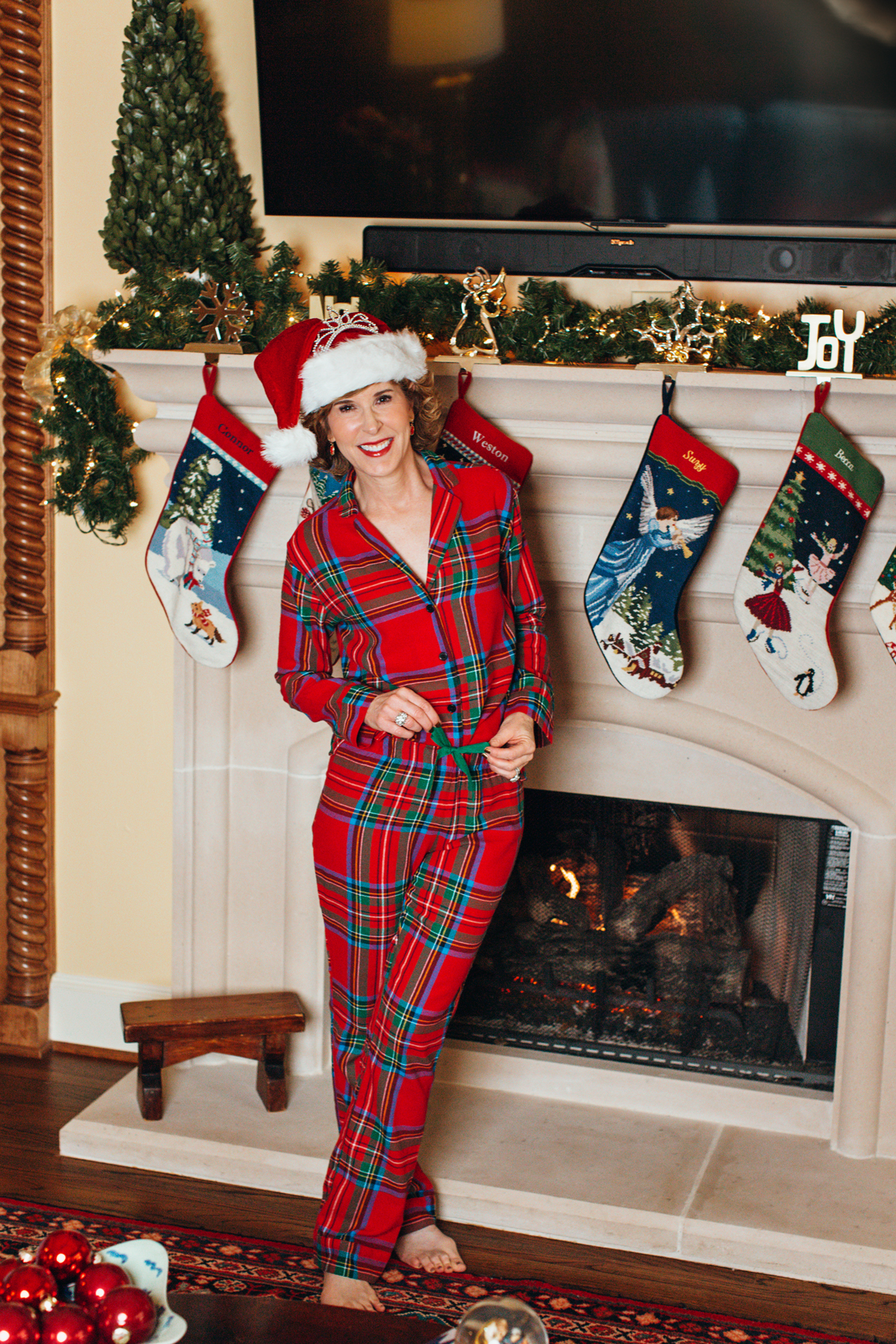 Santa Hat with Tiara (Everything else linked below.)

Christmas Eve
On Christmas Eve, we typically host my side of the family. Everybody heads over about mid-afternoon, and I like to have something festive (but not filling) that people can munch on if theyre hungry. In the past, Ive done either the cute fruit and cheese Christmas tree or the all-fruit tree. Theyre easy, healthy, and not too filling! #trifecta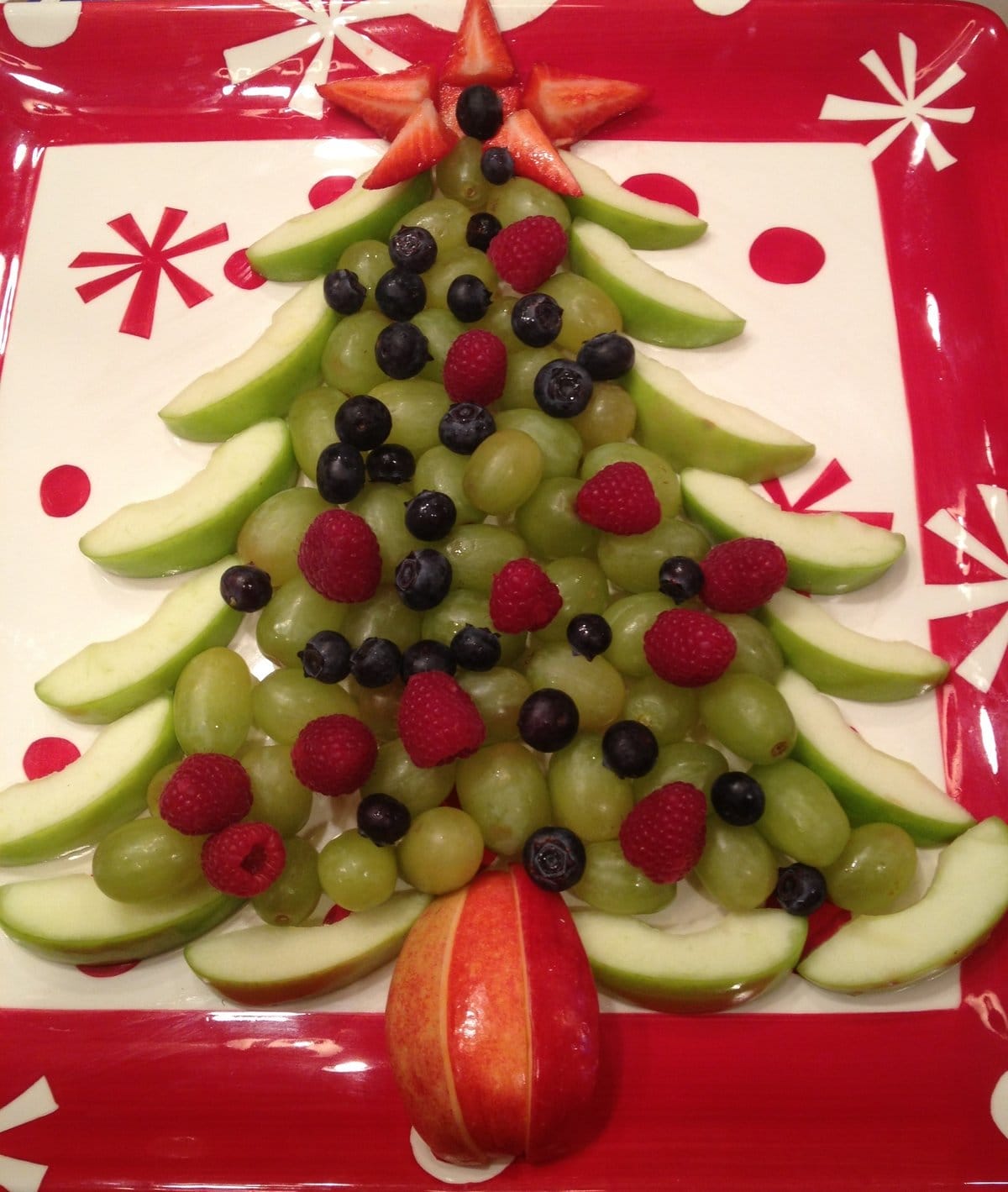 This year, my sister and her family are coming over. She has three teenagers, and the boys (+ the granddog!) always go outside to play football before dinner. This year, my boys are 27 and 25, and hers are 17 and 15. Her 17-year-old is actually a starting lineman on his high school football team, so were praying no one gets hurt, and we dont end up in the emergency room! #onlyhalfjoking

While the boys play outside, usually, the girls stay inside and work on decorating a fun gingerbread house. I buy them ready-made, and there are several varieties that you can order and pick up in-store or get it delivered the next day with a $35+ purchase. (So if this sounds like a good idea, you still have time to snag a kit!) Click on any of the images below for more information.

For dinner, I used to make something easy to serve a big group, like chili or tacos. In the last few years, though, weve been ordering all the fixings for fajitas from our favorite Mexican restaurant, Cantina Laredo. It allows me to enjoy everything without being stuck in the kitchen. Besides the fact that fajitas are always a crowd-pleaser (we do live in Texas, after all!), the greatest thing is that Bob and I get to freeze the leftover meat to use later!

No matter what I serve for the entree, one thing I always make is Merry Cherry Jello. Oneyear I skipped it, and there was almost a riot!

Merry Cherry Jello
1 lb. applesauce (I use unsweetened)
8 oz. can crushedpineapple
6 oz. package cherry jello (I use sugar-free.)
1/2 c. chopped pecans (optional)
pinch of salt
mint leaves & maraschino cherries for garnish
Mix applesauce and cherry jello together in a heavy saucepan. Bring to boil. Stir in drained crushed pineapple, salt, and pecans. Put in a square pyrex dish and refrigerate until firm. Serves 8.

Cream Pom Pom Throw Blanket (Everything else linked below.)

Birthday Party for Jesus
For dessert, we always have a birthday party for Jesus, complete with cake, candles, ice cream, and singing. We started doing this before the kids were born, and well never stop! Its one of our favorite family Christmas traditions. When the kids were little, we used to bake the cake together. As theyve gotten older, theyve taken over the baking and decorating. When my son Weston married Sarah, she and Becca took over. (And the decorating improved, thanks to Sarah!) This year, my sister and her daughter are going to do the honors.

Nativity Play
As you can imagine,this started when the kids were little. As the kids have gotten older and bigger, the only thing thats changed is that the costumes have gotten smaller! All of the cousins still participate every year, even the twenty-somethings.Bob reads portions of Luke 1 and 2, and the kids act out the story. Its one of our most beloved family Christmas traditions.
Since my daughter is a working actress, we have quite a collection of costumes at our house! Old Halloween costumes, Prom dresses from the 80s, and outfits from Living History days at school all make an appearance!

LCR
After dinner on Christmas Eve, we play LCR! (LCR stands for left, center, right.) If youve never heard of the game, you need to know about it! The best thing about this game is that its a game of chance. (That means theres no arguing. YAY!) Each player starts the game with three poker chips and takes turns rolling the three dice. For each L rolled, they give a chip to the player on their left. For each R rolled, they give a chip to the player on their right. For each C rolled, they put a chip in the middle of the table. For each dot rolled, nothing occurs. The dice are then passed to the next player. When one player has all of the chips, that player wins the game. When we play it, though, Bob and I give everyone three one-dollar bills instead of poker chips. Everyone gets so into it; youd think were playing for hundreds of dollars! Its such a hit, one year I bought a set of four LCR games, which I broke up and put into each of my kids stockings. (If youre interested, theres still time to get LCR before Christmas withAmazonsfreetwo-day delivery!)


Christmas Day
On Christmas Day, we usually spend the morning opening gifts; then, we typically head over to Bobs side of the family for presents and dinner. Last year we played LCR with that group after opening gifts, and it was so much fun!
This year, Im having Bobs side of the family over to our house for Christmas Day. Im serving Pot Roast and veggies. I do my roasts in the big ole 7 qt. slow cooker, because it makes the meat so moist! My recipe is pretty simple!
Suzys Pot Roast
3-4 lb. boneless beef roast
1 c. water or beef broth
3 medium potatoes, thinly sliced
2 large carrots, thinly sliced
1 onion, sliced
1 tsp. salt
1/2 tsp. ground black pepper
Put veggies in the bottom of the slow cooker. Salt & pepper meat, then place in the slow cooker on top of veggies. Add liquid. Cover and cook on low 10 hours or high 6 hours.
Suzys Plaid Holiday PJs (Sold out.) Similar HERE and HERE. | Suzys Santa Hat with Tiara | Bobs Holiday PJ pants Sold out.) Similar HERE. | Bobs Black Thermal Shirt | Bobs Santa Hat | Earrings | Lipstick

I love holiday pajamas! This year, I talked my sainted husband into matching me. (For the first time, ever!
) They definitely make things more festive! We took these photos in late November, and I was waiting to post them until the pajamas would be on sale. Unfortunately, they sold out too fast for that. Im so sorry! But Ive created a boutique featuring some darling holiday PJs at the bottom of this post. All of them are on sale, and all of them are available for online purchase and in-store pickup!
Key Dates to Know + Last Minute Gift Ideas
December23,last day to ship UPS Next Day Air:Last day to ship UPS Next Day Air packages for delivery on Dec. 24.
December 20, last day to ship 2nd Day Air:Last day to ship all UPS 2nd Day Air packages for delivery on Dec. 24.
Brands with free 2-day shipping:Shopbop,Walmart ($35+ purchase),Amazon,Sephora,ASOS,Backcountry,Modcloth,Ulta,Target.
Brands with same-day delivery:Bloomingdaleswithsame-day delivery on orders placed by 1 p.m. Monday through Saturday, and by 11 am on Sunday,Neiman Marcuswith a $20 shipping charge and order by noon, andNordstrom for orders in-stock items by 4 pm to receive by 8 pm with a $15 fee.
Brands with free in-store pickup:Bloomingdales,Banana Republic,Nordstrom,Home Depot,Target,Urban Outfitters,Walmart,World Market,American Eagle.
Are you still stuck for last-minute gift ideas? Try a gift card from Amazons gift card shop! There are gift cards available from just about anywhere you can think of, from Ulta to Lowes, and everywhere in between. Many of them come with next day delivery, and some are even available as a same-day download so you can print it off, wrap it up, and go! (Also, Amazon gift cards themselves are always an excellent choice. Many of them come in adorable gift boxes like this one in a darling holiday gift box. If you have a Target Red Card, youll get a 5% discount on any gift card you purchase at Target, which means youll pay less than its worth! (Again, they offer multiple brands, from UberandSouthwest Airlinesto Chipotle and Apple.
I think Christmas has become more precious to me as an empty nester. Do you feel that way too? Having my chicks back in the nest just enriches the season! Did you catch my post on six ways to show love to your older and adult kids during the holidays? Ive been thinking and praying a lot lately about the importance of valuing relationships over right, and its something Im really trying to remember this year. The relationships with our kids, parents, and extended family are way more important than who is right or wrong in any given situation.
That said, I know some of you dont have your kids home this year, and that is really hard. Maybe theyre spending the holiday with in-laws, the other parent, or something like that. The holidays can be a tough time, and my heart goes out to you. Even though I may not know you personally, please know that I will be praying for you and I am so sorry.

When the angels announcing Christs birth sang about good will toward men [Luke 2:14], they werent singing about people showing good will toward other people, but about God showing good will toward men. Christmas is about God acting in an extraordinary way in order to show His goodness and love toward us. By becoming human, dying on the cross for our sins, and rising from the dead, Jesus Christ overcame sin and the grave for us. Christmasis all about the birthday boy who came to save our lives. With His help, I want to be loving, thoughtful, and gracious to my family this year.
Hugs and blessings to you and your family this Christmas! Im going to take a break for a few days so I can focus on my family, but you know Ill be posting a bunch of photos on my Instastory and Facebook Story. I hope youll follow along with me there! Also, Id absolutely love it if youd tag @emptynestblessed on your holiday Instagram photos so I can see what youre up to as well!


Ill be back after Christmas with a detailed, organized list of the best post-holiday sales.
Thank you for reading Empty Nest Blessed, for your sweet comments, and for supporting me. I wish I could hug each of you personally and tell you what you mean to me. Merry Christmas, my precious friends!
Blessings,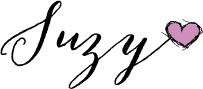 Holiday PJ photos by Megan Weaver.
Holiday PJs (All on sale and still available for either delivery or pick up!)

The post Our Favorite Family Christmas Traditions, Recipes, and Activities appeared first on Empty Nest Blessed.