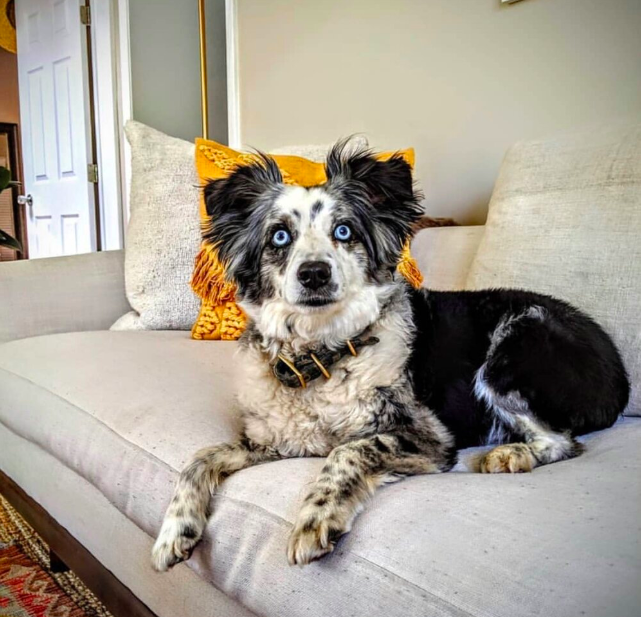 An $85 million five-year contract is taking World Serieswinning Giants pitcher Madison Bumgarner to Arizona.
Plus, the owner of a stolen mini Aussie shepherd is shelling out the big bucks to find her furry friend,;Awkwafina will star in a movie about West Coast Chinese restaurants-slash-punk band practice spaces; the Marina Safeway cleaner aisle doubles as one man's toilet; and more local headlines you may have missed this week.
---
How Madison Bumgarner took control of his free agency and left the Giants for the D'backs, Mercury News
After 11 seasons and three World Series wins, Giants pitcher Madison Bumgarner is officially an Arizona Diamondback. Read more.
Have You Seen This Dog? Woman Spends Lavish Amounts to Find Lost Australian Shepherd, SFist

Keep your eye out for lost mini Australian shepherd Jackson and for his owner's efforts to find himincluding 3,000 flyers, a Tinder profile, and a banner flying above SF. Read more.
Awkwafina developing new film about SF Chinatown restaurants and '70s punk rock, SF Gate
Catch the Crazy Rich Asians actress' upcoming film inspired by Madeline Leung Coleman's June 2019 article, "How Chinese Food Fueled the Rise of California Punk." Read more.
What does the end of 'Beach Blanket' tell us about our precarious time? Datebook

Beach Blanket Babylon's 45-year run is coming to a close this New Year's Eve. Is a growing millennial disinterest in theater or a show frozen in time to blame? Read more.
Man caught pooping in aisle of San Francisco Safeway, KRON 4
This week in SF toilet news: A man dropped his pants in aisle 10 of the Marina Boulevard Safewayand Twitter can't handle it. Read more.