The best winter gear to keep your kiddos warm and dry and out on the slopes.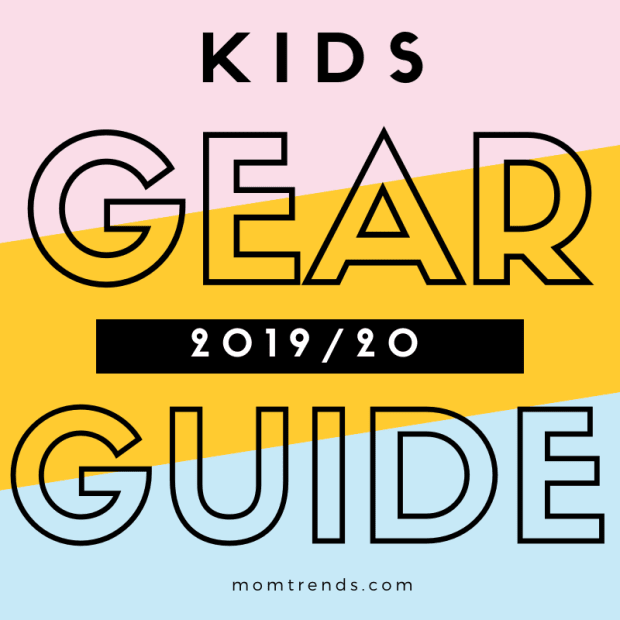 You might still be eating Halloween candy and thinking about apple picking, but I'm thinking snow. In a few weeks I'll headto Colorado to start our ski season. My girls will be doing pre-season ski training and I'll be making the rounds at the Colorado resorts. Since the snow is here, it's time to talk about our annual Gear Guide for kids snow sports.
I've been a ski mom for more than a dozen years. That means I've got more than a decade of experience packing ski equipment and getting kiddos to the mountain. As I'm prepping our Annual Family Ski and Snowboard Guide, I'm getting a head start rounding up this Gear Guide for kids snow sports.
This gear is what you'll need to pack up for a play day in the snow. It's all meant to keep those kids warm, safe and outdoors. Most of the gear can be used for multiple sports, from sledding to boarding to skiing and all of it is meant to be sturdy enough to pass down to multiple kids.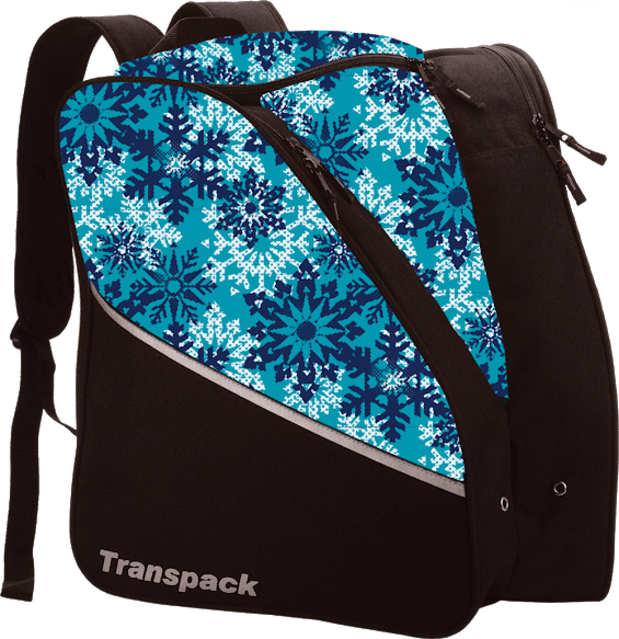 Arctica Classic Down Packet ($250)
Its is a pillow, a pack and a jacket all in one. Stuffed with 650-fill power ethically sourced goose down, the down puffer is easy to convert from a pillow to a jacket in seconds. The DURALITE shell and lining fends off moisture and keeps you toasty without getting sweaty. Available in 4 colors / youth sizes small through x-large. Shop at Arctica here:https://arctica.com/product-category/jackets/youth-jackets/
Arctica Full Side Zip Ski Pant
The Arctica Full Side Zip Ski Pant 2.0 is designed with covered two-way full side zips making it easy to pull on and take off while the skiers boots are still on. They work for ski racing and just everyday mountain play. Made from DURA10, a tough waterproof/breathable nylon fabric with all seams taped to keep the elements out. For warmth they are lightly insulated and I love the belt loops and removable suspenders for fit.You'll pass these down from kid to kid thanks to the Cordura scuff guards for durability and articulated knees for movement. Shop the Side Zip pants here.https://arctica.com/product-category/pants/youth-pants/
Transpack Edge Jr Boot Bag ($59.95)
A day on the mountain is more fun when everyone in the family carries their own gear. That's theTranspackmotto and I 100% agree. With these affordable Edge Jr. bags every skier can carry her own weight. The clever Isosceles Storage System fits boots, helmet and gear.The center section has a coated water resistant fabric, everything in this section stays nice and dry.
Transpackstarted making gear back in 1995, and they have come to be the experts in transport systems for boots, helmets and gear.Pick from 20 different solid and prints on Amazon or shop your favorite local ski store.
Shop Transpack Edge Jr. on Amazon here.
Mabel's Labels go on Everything!
Yeah, I'm going there. $100 gloves for kids. You better believe every piece of gear gets labeled. Mabels Labels have been a part of our ski season for over a decade.
Label the skis, label the boots, label the boards, label the helmets and the mittens. You get the idea. This starter set includes 24 Mini Custom Name Stickers, 8 Custom Shoe Stickers (4 pairs perfect for boots), 42 Tag Mates Stick On Clothing Labels (for all the layers) and 2 Personalized Bag Tags. Label designs include skiers and snowboarders. Mabels Labels are waterproof and can stand up to ski/snowboard season and the washing machine. Get your Mabel's Labels here.I advise ordering the Starter Pack (save 10% using code MOMTRENDS).
Marker Goggles
The 4:3 goggle from Marker was engineered especially for younger skiers. I'm not a fan of cheap goggles for kids. For them to learn and have the best experience they've got to be able to see! Just like the adult models, the spherical Dual bionomic lenses are mirrored and feature a high-quality, water-repelling hydrophobic coating. Marker is putting design elements into the junior line that I really respect, like the wide goggle strap with anti-slip silicone that keeps them in place on the helmet. Get details on Marker Goggles here
Marker Helmets
The very durable SQUAD JUNIOR is made for all those fearless kids out there. The ones who manage to fall getting on the way to the lift and at the terrain park. Thanks to its very rigid construction with impact-absorbing EPS core and light yet strong ABS shell stands for protection parents can feel great watching those kiddos learn by doing. ,
Function and style are a big part of the Marker link. The MarkAir channel system and the RTS wheel allow for size adjustment and easy handling. Momtrends Tip: Thanks to the custom fit, kids can even get a beanie under the helmet for those super cold days.Get details on Marker Helmets for kids here
Hestra Army Leather Heli Ski Jr. ($115)
I warned you we were going here. Pricey gloves might not seem like a good idea because kids lose all the things. But I'm trusting the friends in my Ski Moms facebook group (and Mabel's Labels) that these are worth the investment. The legendary Hestra Heli Ski glove has been adapted for Juniors and I'm told it's the only glove that delivers whining-free afternoons on the coldest days. Strong polyamide weave on the back and Army Leather on the palm. Get them on Amazon here.
Darn Tough Polar Bear Over-The-Calf Cushion ($17)
What's worse than cold hands? Cold feet. I love the Darn Tough quality promise. This Vermont made brand will stand by the socks no matter what (well they won't fold them for you). I love the smooth fit in ski boors. There's no bunching or slipping thanks to thefused seams. The merino wool socks wick moisture away from skin and they are fast drying. Get your Darn Tough socks here.
Skida Alpine Neckwarmer ($24)
When it comes to accessories, cuteness counts, but so does the fabric. The Skida Kid's Alpine Neckwarmer gives kids a super soft layer by their faces AND the sweetest prints. The fun strawberry print is part of the 10th anniversary collection. The outer fabric pulls away moisture, leaving dry and soft fleece to protect the little ones from bitter winter winds. I also love that these are Vermont made by seamstresses who work from home in the northern part of the state. Supporting this local industry inspires a unique connection to the area and is just one element of Skida's contribution to the community. Shop Skida Kids Neckwarmers.
Sorel Youth Yoot Pack Boots ($59)
Sorel is dominating the youth boot market at our home mountain. These boots are rugged and warm. I love the style of theSherpa Pile snow cuff and the handcrafted waterproof vulcanized rubber shell keeps all the wet and cold away from kids' toes.They come in a ton of sizes and colors. Get the Sorel boots on Amazon here.
Stio Base Layers
Stio is a Wyoming brand with loads of style, but the technology that hard-core skiers love. The Kids' Basis Power Wool Crew ($69) andKids' Basis Power Wool Tight ($59)are awesome layers for kids who play hard.
The pieces are made of ahybrid merino wool kids baselayer thats perfect for any high-output, cold-weather pursuit like riding or skiing. The fabric provides breathable, next-to-skin comfort, and technical, quick-drying performance.
Win it!
We're Giving away a Marker Helmet and Junior Goggles to help make your ski season safe and awesome.
MORE SKI FEATURES FROM MOMTRENDS
PIN IT!
Use pinterest to save your favorite family travel features. Be sure to follow our Ski Moms Pinterest Board.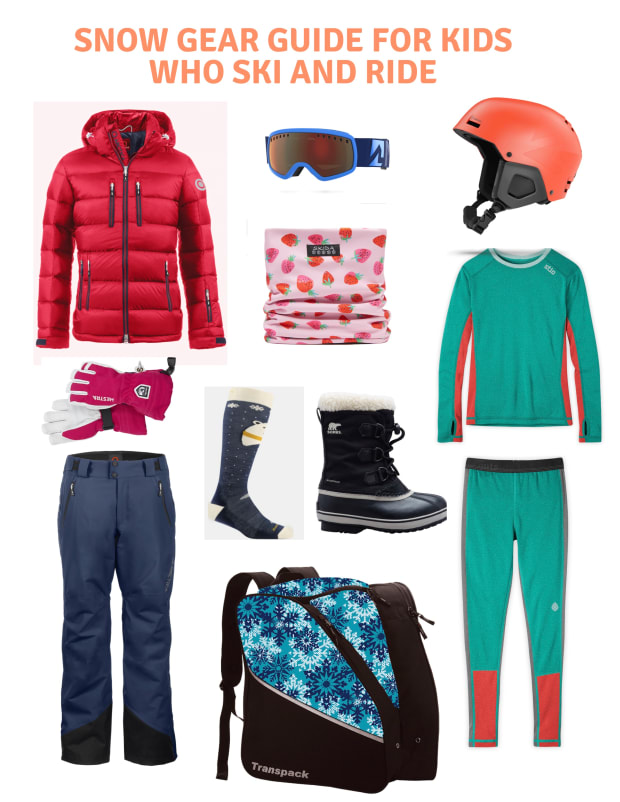 ThisSnow Gear Guide for Kids Who Ski and Ride is sponsored.